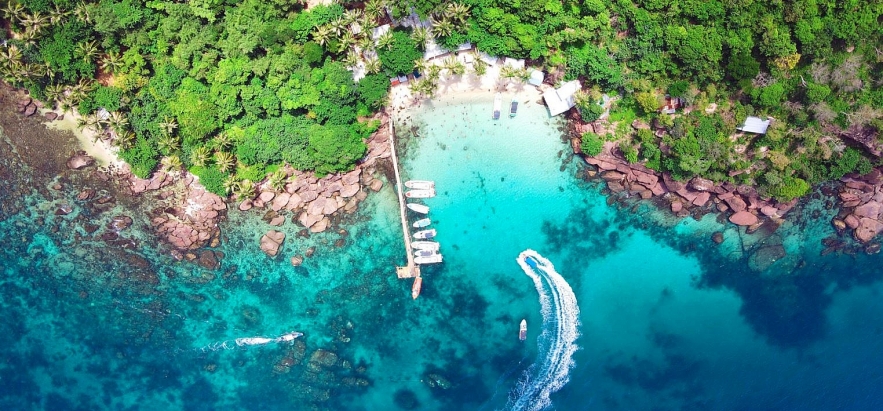 May Rut Island. Photo: Ha Nam
Phu Quoc Island boasts idyllic beaches, romantic sunsets, evergreen forests, and a serene atmosphere, making it an ideal holiday destination for travellers looking to escape bustling city life. Located 45 kilometres west of Ha Tien in the far south of Vietnam, the northern part of the island is relatively untouched due to its status as a UNESCO-listed national park but there are plenty of luxurious resorts, funky bars, and quaint cafes along the southern coastline.
Aside from beachside activities, visitors can also explore traditional villages, expansive nature parks and Buddhist pagodas, all of which are easily accessible via motorcycle, taxi, bus or even daytrips by reputable companies. Catering to just about any budget level and preference, Phu Quoc's dining scene ranges from local markets selling fresh seafood and Vietnamese street food to expat-owned bistros offering authentic western and European fare.
In Phu Quoc, you can visit famous places such as Duong Dong, Duong To, An Thoi, Ham Ninh, Rach Vem, Dai beach, Vong beach, Khem beach, Sao beach, Ganh Dau, Cua Can, Tranh stream, Da Ban stream, Mong Tay island, Doi Moi island etc.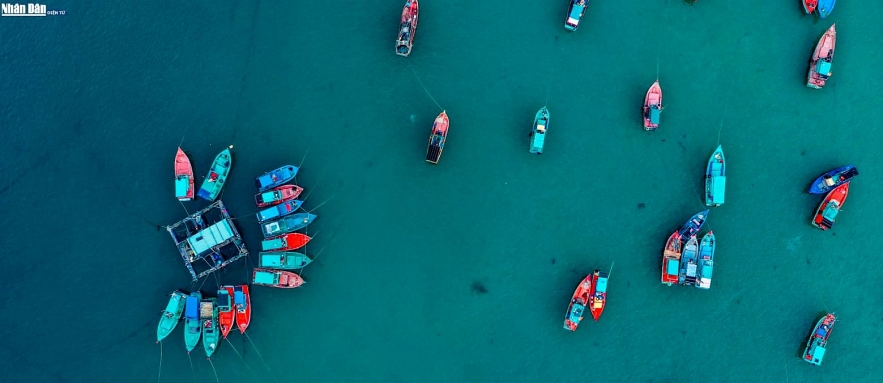 An Thoi fishing village from above. Photo: Ha Nam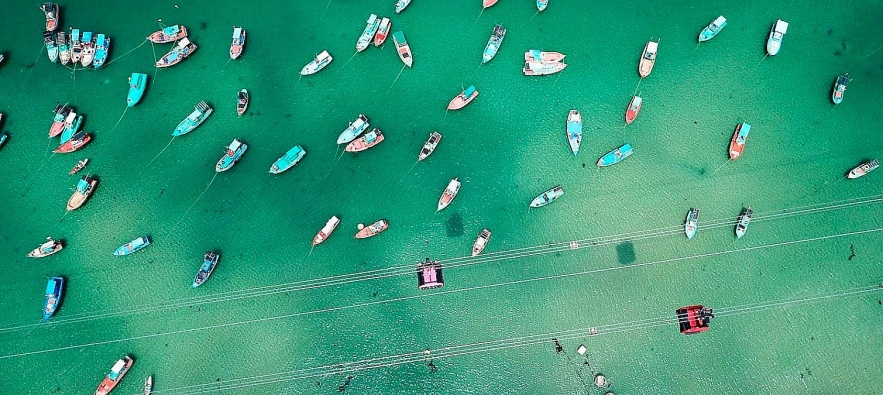 Fishing boats in An Thoi Village. Photo: Ha Nam
Snorkling to view coral in the crystal clear water. Photo: Ha Nam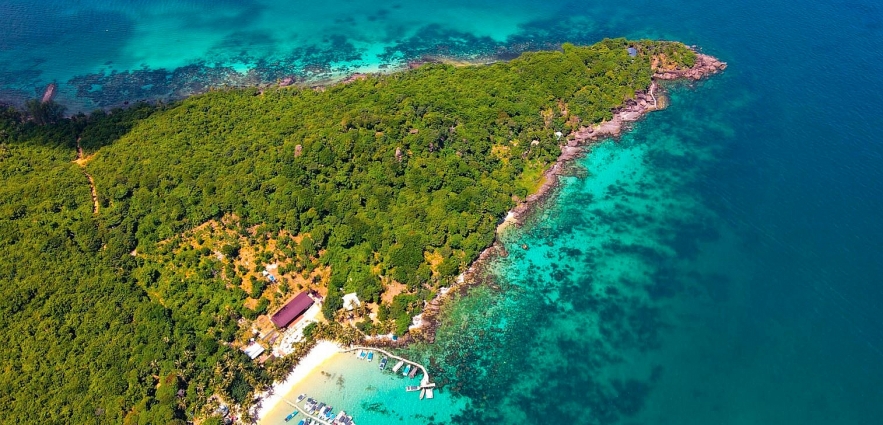 Mong tay Island, one of the most beauiful islands in Phu Quoc. Photo: Ha Nam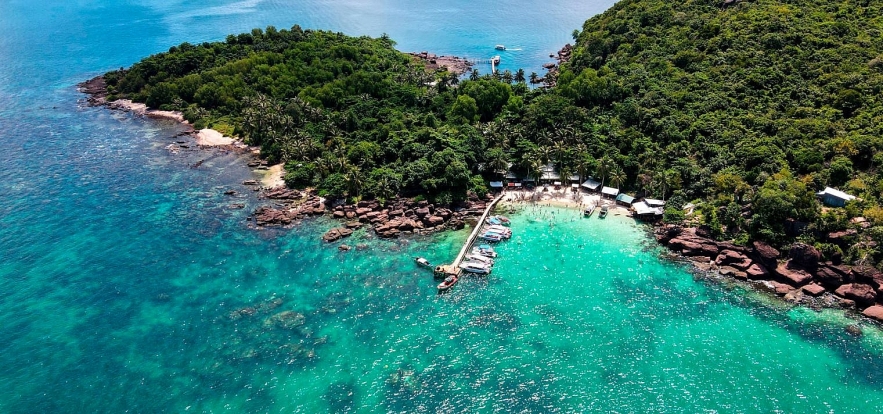 Hon May Rut viewed from above with a turquoise, crystal clear beach. Photo: Ha Nam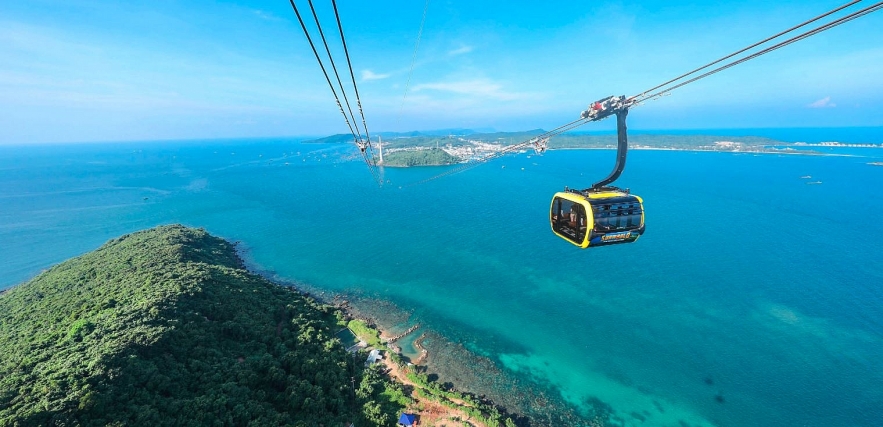 Phu Quoc cable car to Pineapple Island, the longest cable car ride in the world. Photo: Ha Nam
Sunset in An Thoi. Photo: Ha Nam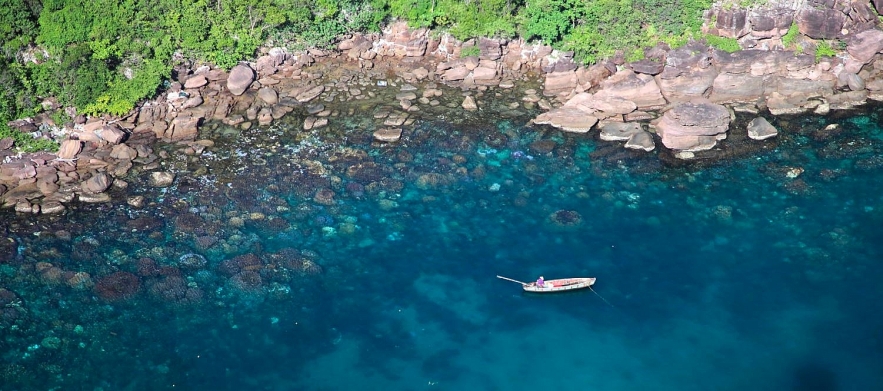 Ganh Dau Island. Photo: Ha Nam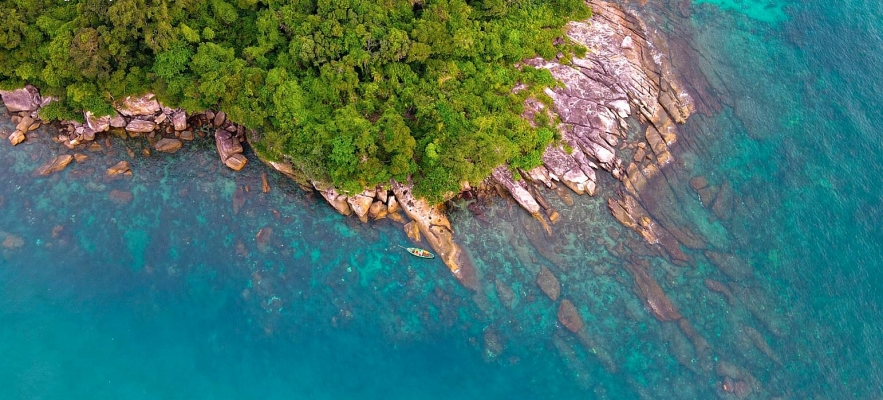 Ganh Dau is very close to Cambodia where is an ideal place to view sunset. Photo: Ha Nam
Le Dang
Nhan Dan/ Vietnam-guide