Phu Quoc is currently one of the largest tourist centers in the country, boasting a series of Vietnam's top resorts and entertainment complexes. There are many world-leading hotel management brands in Pearl Island, targeting the connoisseurs of traveling who can afford exorbitant prices. This customer segment has strict requirements on service standards, privacy, and quietness to enjoy their holiday. Phu Quoc, however, still lacks new tourist destinations that are attractive enough to those travelers.

The perspective of river park square at Meyhomes Capital Phu Quoc.
Foreseeing this potential, Tan A Dai Thanh Group – Meyland has invested in the Meyhomes Capital Phu Quoc project with the expectation of becoming a "colorful tropical island city", completing the "puzzle piece" that Phu Quoc tourism is still missing. The synchronous high-end facilities system is the highlight of the project. The system allows visitors to experience the multi-colored life, from the natural scenery, indigenous culture to the festival atmosphere, vibrant clubhouses, etc.
Throughout the project, Meyhomes Capital Phu Quoc's utility system is built along the over 1.2-kilometer landscape axis which includes three tropical parks, namely Lake Park, River Park, Ocean Park. In Lake Park, visitors can enjoy utilities such as detention basins, Dream Theater (water music performance, light performance), floating stage (watching water music and relaxing), viewing huts, lakeside promenade, Pearl rest huts, BBQ garden, etc. Meanwhile, River Park is home to utilities such as flower park, pearl maze, fairy-tale meadow, water fountain, etc. Ocean Park offers art exhibition walkway, water music square, Interactive Art, flower park, etc.
Along with these three tropical parks, the project's utility service system is distributed in 8 themed clubhouses, including the healthcare and commercial service center Club House Rosada; sports complex Club House Aqua; convention and exhibition center Club House Ocean Park; arts performing and events center Club House River Park A.
The project also includes entertainment area Club House River Park B; community and commercial activities Club House Coral; cultural, library and commercial center Club House Apricot A; 24/7 utility commercial center Club House Apricot B. Utilities at the project are allocated so that there will be at least one utility for every 200 meters.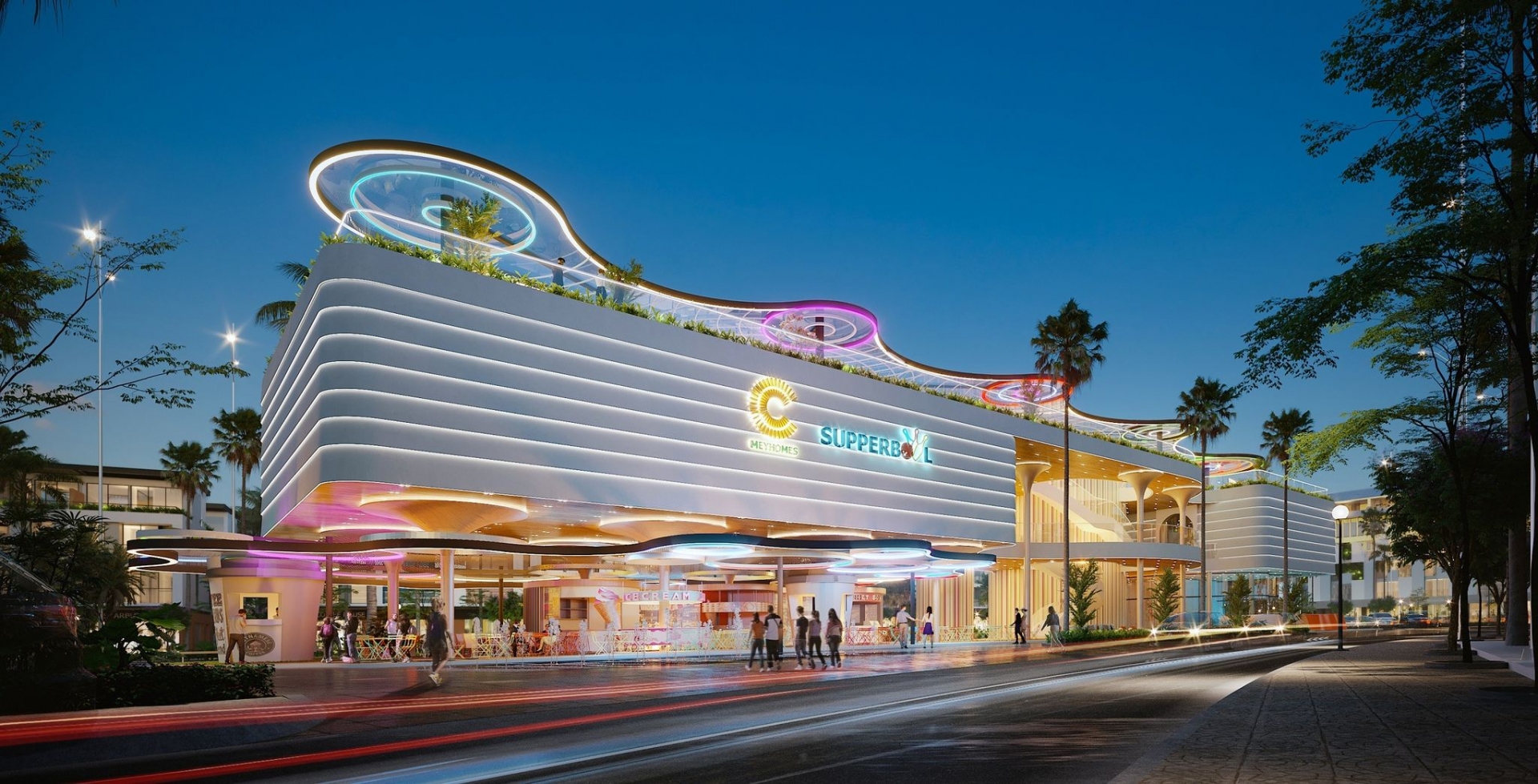 Game Center at Meyhomes Capital Phu Quoc.
The project will include a commercial center, financial office tower, international standard inter-school system, medical services, and functional facilities such as theaters, parks, entertainment centers, detention basis, etc. Visitors can have all of their essential needs met within the urban area.
"Accounting for 6 percent of the exorbitant urban land, Meyhomes Capital Phu Quoc spans for an area of 8.2 ha of green trees and water surface, providing a fresh living space for residents. Thanks to this, the project's construction density stands at just under 35 percent", said the investor.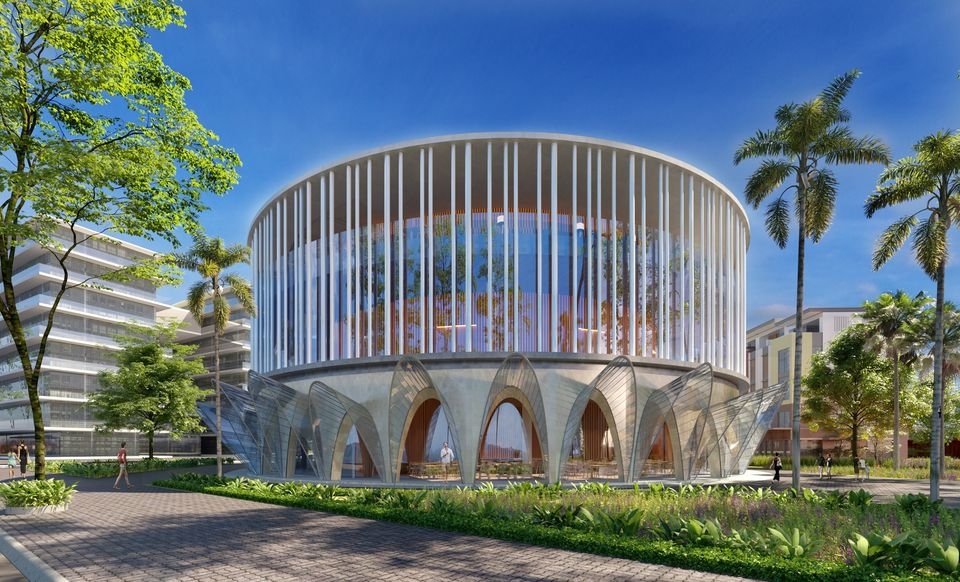 The conference center at Meyhomes Capital Phu Quoc will be the venue for important events of Phu Quoc in the future.
The investor also uses an intelligent urban management system that applies artificial intelligence (AI) and Internet of things (IoT). The smart pure clean water solution grants every family and individual the opportunity to enjoy a fresh, healthy source of water and an improvement of life quality. The public areas are also provided with clean, pure water tanks where visitors can drink directly from the tap.
All the houses, commercial centers, schools, fitness centers, entertainment centers, etc., are equipped with solar batteries, which are environmental-friendly. According to the investor, the excess electricity will be connected to Phu Quoc grid, then supplied to other areas.
"In the future, when Phu Quoc is recognized as a city, and further a special economic zone, Meyhomes Capital Phu Quoc will be the core urban center of the new economic, financial and cultural center of southern Pearl Island, where many socio-political activities will take place. The project will meet the high living standard of the civilized and intellectual community who have a modern lifestyle. Meyhomes Capital Phu Quoc will also be a new and attractive destination for tourists", the investors commented.
Jasmine Le