Learn Korean with K-pop sensation BTS
Big Hit Entertainment, the management agency of K-pop group BTS, announced that it has partnered with the Korea Foundation (KF) and the Hankuk University of Foreign Studies (HUFS) in producing a remote Korean-language course for universities overseas, including in the United States, France, Egypt, and Vietnam.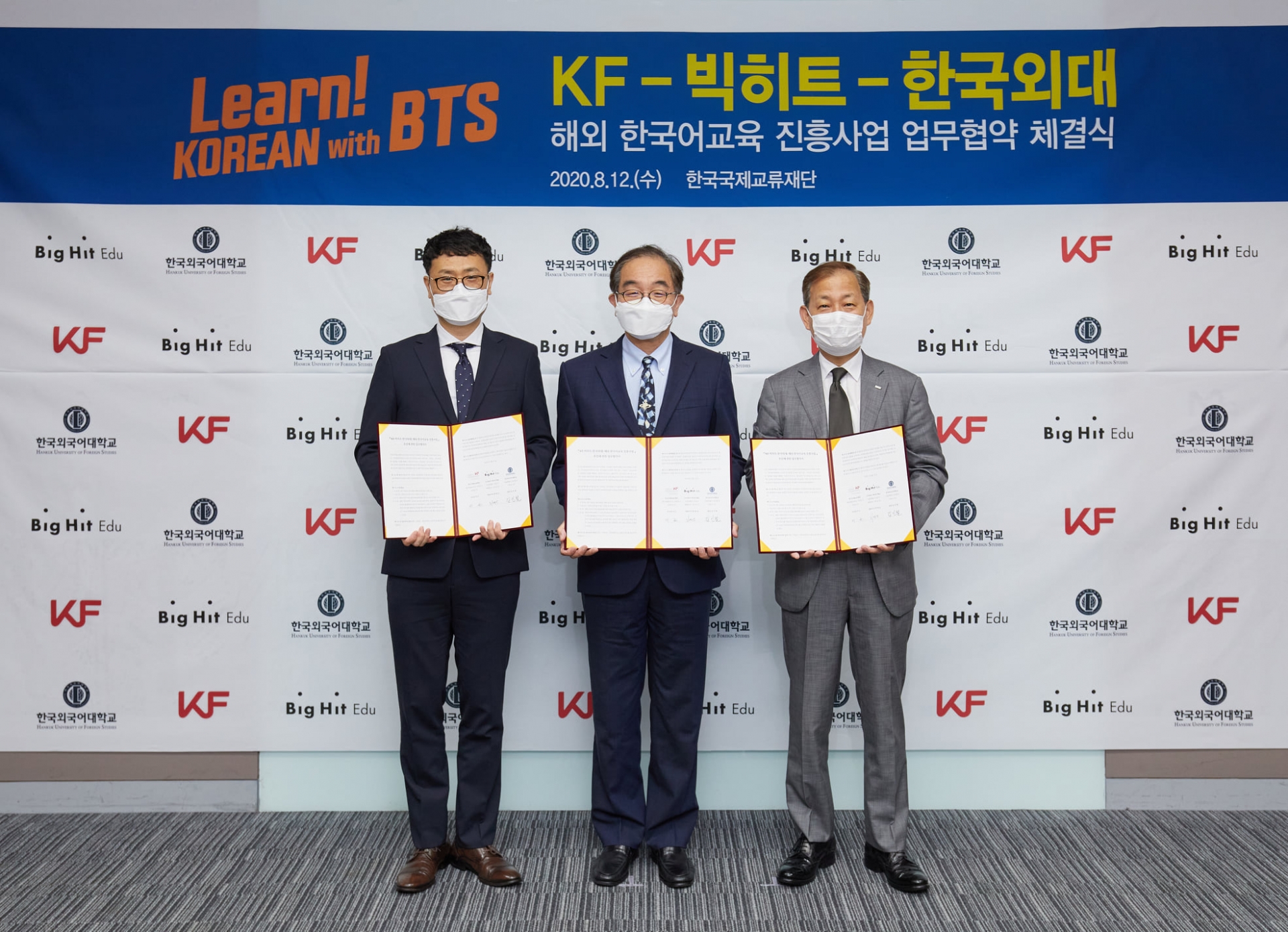 At the signing ceremony. Photo: KF
The KF held an MOU signing ceremony on August 12 with representatives of Big Hit Edu and Hankuk University of Foreign Studies at the KF Global Center in Seoul to promote Korean language education abroad, Yonhap News Agency reported.
Through this agreement, the KF, Big Hit Edu, and HUFS will provide KF e-school Korean courses for universities overseas, including in the United States, France, Egypt, and Vietnam starting this fall.
The course is produced mostly from clips of past vlogs from the K-pop septet, such as "Run BTS" on Naver VLive.
These courses will be taught using the "Learn! KOREAN with BTS" textbook, which was produced by Big Hit Edu and developed by HUFS' Korean Contents Research Institute.
The signatories will continue their cooperation to encourage Korean language learning abroad, for instance through the "Korean Fellowship."
The first schools adopting the course are Middlebury College in the US, Ecole Normale Superieure and EDHEC Business School of France, Ain Shams University in Egypt and Vietnam's University of Languages & International Studies and Thang Long University.
Big Hit Edu, the education content subsidiary of Big Hit, has released trial videos of "Learn! Korean with BTS" on Weverse, Big Hit's fan community-commerce platform, since March. A textbook package for the course will be released on August 24.
"It is encouraging to see universities from abroad selecting 'Learn! Korean with BTS' as their Korean teaching materials," Big Hit Edu General Manager Choi Yeong-nam said.
Choi added that Big Hit Edu will help to promote Korean studies overseas with a strong sense of responsibility towards the quality of the content.
Among South Korea's best known and most lucrative musical exports, BTS made music history this year by becoming the first K-Pop group to top the Billboard 200 music charts.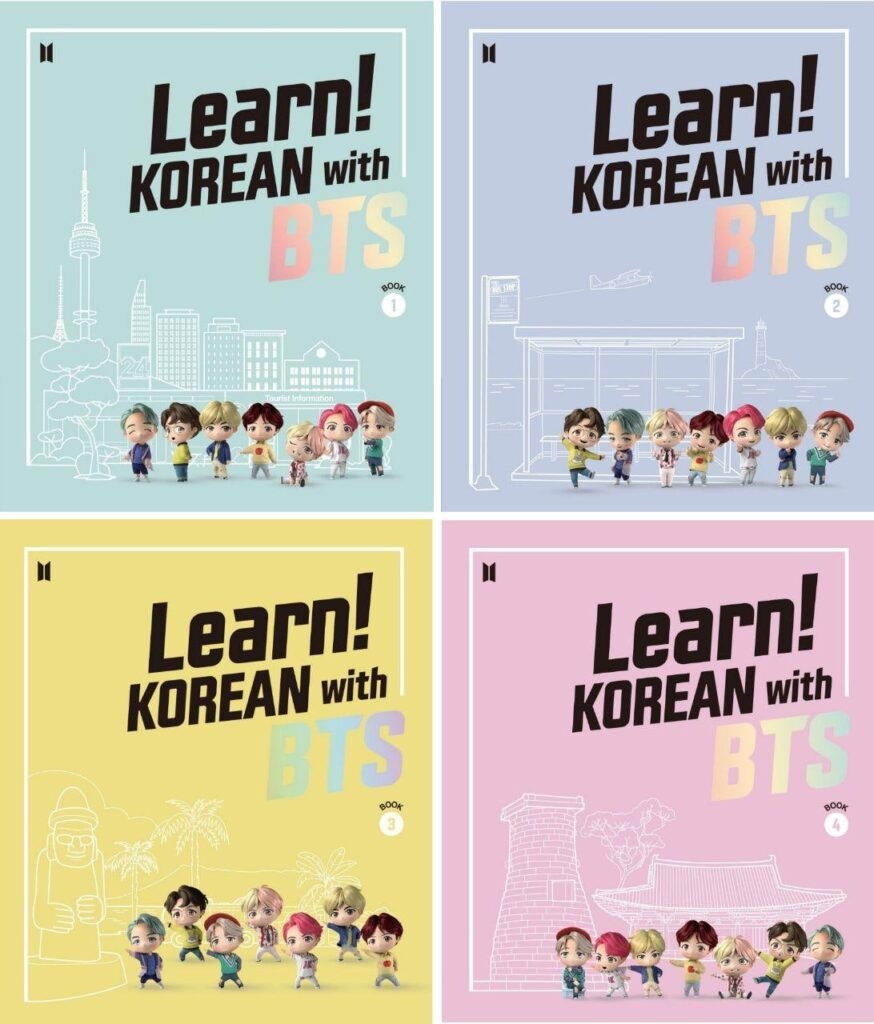 This composite image provided by Big Hit Entertainment on Aug. 11, 2020, shows cover images of textbooks for "Learn! Korean with BTS," a new remote Korean learning course by the Korea Foundation.
Experts say the growth of demand for the RoK's goods was attributable to the cultural wave of "hallyu" in Asian countries, which refers to the boom of Korea-made entertainment goods, including pop music, movies and TV dramas.
The Korean Wave (Hallyu) refers to the global popularity of South Korea's cultural economy exporting pop culture, entertainment, music, TV dramas and movies. It is a collective term used to refer to the phenomenal growth of Korean culture and popular culture encompassing everything from music, movies, drama to online games and Korean cuisine just to name a few.
Hallyu first spread to China and Japan, later to Southeast Asia and several countries worldwide where it continues to have a strong impact. Vietnam is one of some other countries where the cultural wave of "hallyu" is dominated and has much influenced on young people.
RoK's combined exports to Vietnam in 2019 reached $48 billion, down 0.9 percent from a year earlier. Over the cited period, the country's exports dipped 10.4 percent amid the growing protectionism around the globe and falling prices of memory chips.
Vietnam was the third-largest export destination for Asia's No. 4 economy in 2019, with China and the US standing as the top two.
RoK is currently the fifth largest investor in the first half of 2020 in Vietnam with a total capital of nearly 545 million USD. Currently, Korean businesses own more than 8,000 investment projects in Vietnam, contributing 30% of total export value and more than 700,000 jobs in many localities./.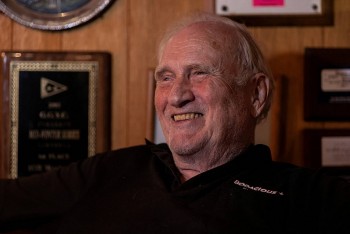 World
Alain Aspect, John F. Clauser, and Anton Zeilinger have won this year's Nobel Prize in physics for their work in quantum mechanics, Sweden's Karolinska Institute announced on Tuesday.