Business Association of Thai-Vietnam supports community to overcome the COVID - 19's consequences
The Business Association of Thai-Vietnam (BAOTV), as part of its COVID -19 epidemic recovery support chain, in collaboration with Thailand's Udonthani Royal University  to organize an encouraging and gift-giving meeting to Vietnamese students studying in Thailand.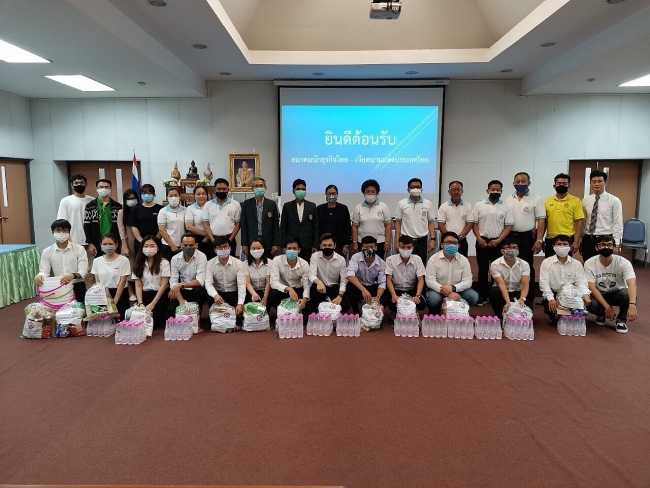 Many gifts were given to Vietnamese students studying at Udon Thani Royal University.
This particularly meaningful activity once again demonstrates the interest of overseas Vietnamese and The Business Association of Thai-Vietnam (BAOTV) to Vietnamese students studying at universities in Thailand.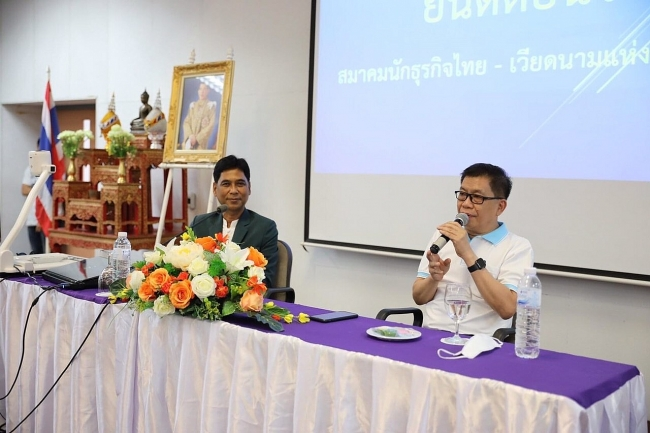 Business Association of Overseas Vietnamese Vice President and BAOTV President Ho Van Lam in Thailand spoke at the meeting.
In recent years, the number of Vietnamese students in the Northeast of Thailand has fluctuated between 180 and 200 students, at all three levels of Bachelor, Master and Doctorate, concentrated mainly at 8 universities consisting of Ken Ken University, Nakhon Phanom University, Mahasarakham University, Ratjabhat Mahasarakham University, Suranaree University Nakhon Ratchasima, Kasesat Sakon Nakhon University, Rajabhat Sakon Nakhon University and Rajabhat Udon Thani University. Under the direction of the Consulate General of Vietnam in Don Ken (Consulate area throughout Northeastern Thailand), Vietnamese students, besides studying, have made many positive contributions to community work and proclaimed Vietnamese cultural propaganda in the Northeast of Thailand, beloved by overseas compatriots.
BAOTV is an organization of the overseas Vietnamese business community in Thailand, established in 2009.
On June 8, 2015, the Association officially adopted the charter, clearly defining the Association as a member organization of the Vietnam-Thai General Association, operating on the basis of coordination and unity under the General Association's direction.
Up to now, the Association has established 13 branches in localities. Since its establishment, the Association has made specific contributions to the community and to economic relations between Vietnam and Thailand.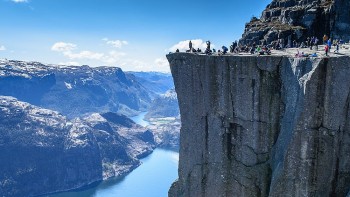 Travel
The Sverd I Fjell, an prominent monument created be the Norwegian sculptor Fritz Røed, are giant swords in stone located in Hafrsfjord, a suburb of the city of Stavanger in Norway.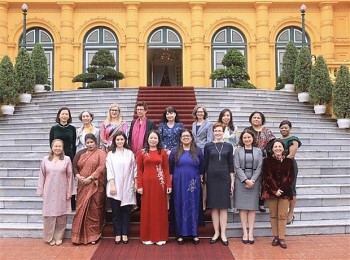 Viet's Home
Vice President Vo Thi Anh Xuan has urged female foreign ambassadors and chargés d' affaires to further contribute to facilitating travelling and trading between Vietnam and other countries.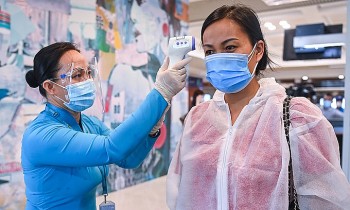 National
Vietnam News Today (October 20): Vietnam adds 3,034 Covid-19 cases to national infection tally; HCM City enhances cooperation with China's Shanghai; Thirty-two localities declare Covid-19 risk levels; Transport ministry mulls letting the unvaccinated fly.