Businesses attempt to reduce the impact of Covid-19
The newly resurgence of Covid-19 in Danang followed by some dozens of infection cases in other localities in Vietnam has negatively influenced the operation of businesses nationwide, which had became more fragile after the first wave of the pandemic. To overcome this challenging period, many businesses have focused on practical solutions to reduce the impact of the recent situation. 
When Covid-19 comes to an end?

Although scientists are racing to find a cure for the virus, there's a chance COVID-19 will never fully go away — with or without a ...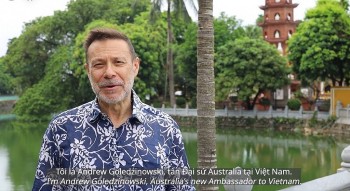 Friendship
According to newly appointed Australian Ambassador to Vietnam, Andrew Goledznowski, Australians are interested in visiting Vietnam now that the country is open again for business.