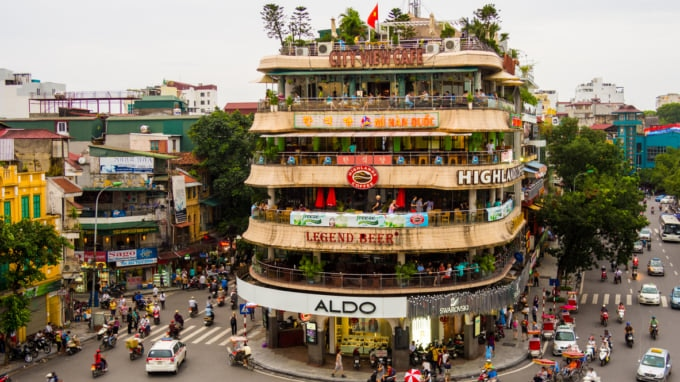 Illustrative photo.
According to the latest instruction, which was released in a meeting of the Steering Committee for COVID-19 Prevention and Control in Hanoi, inner-city businesses, services, trade centers and supermarkets as well as those in Hanoi's towns, new urban areas are only allowed to operate from 9:00 in the morning daily to limit the interaction among people and reduce the number of vehicles circulating in some areas.
Besides, stores selling food, medicine, petrol, foodstuffs and fruits in markets are excluded from the list.
At the meeting, Mayor Chung stressed that the revenues of those businesses asked to open after 9 a.m. would not be affected as real reports showed that they received a few customers in the time-frame of 6 a.m. to 8.30 a.m.
If the instruction is implemented, the number of road users would reduce to 600,000 – 800,000 in rush hours, Chung said.
The plan, which may last until December 31, will be reviewed on its effectiveness.
Hanoi asked its districts to warn their citizens avoiding outdoor activities if unnecessary and following the instruction on Covid-19 prevention and combat measures.
The city also bans gatherings of over 20 people in the public and keep a minimum distance of 1 meter with other people.
So far, Vietnam recorded nine relapses among 49 active Covid-19 patients, while the other 221 have been discharged and healthy.
Social distancing restrictions were eased in Hanoi from April 23 as Prime Minister Nguyen Xuan Phuc agreed to downgrade the city from the Covid-19 high-risk group to medium-risk.
Some areas of the city like Thuong Tin, Me Linh and places with many infection cases are still classified as high risk and ordered to continue strict social distancing measures.
Lyan Vu