Eight Hanoi street foods listed as must-try by French newspaper
French daily Le Figaro has recently run an article suggesting eight most iconic street foods in the capital of Hanoi, titled "In Vietnam, eight wonders to taste in Hanoi – a temple of street food".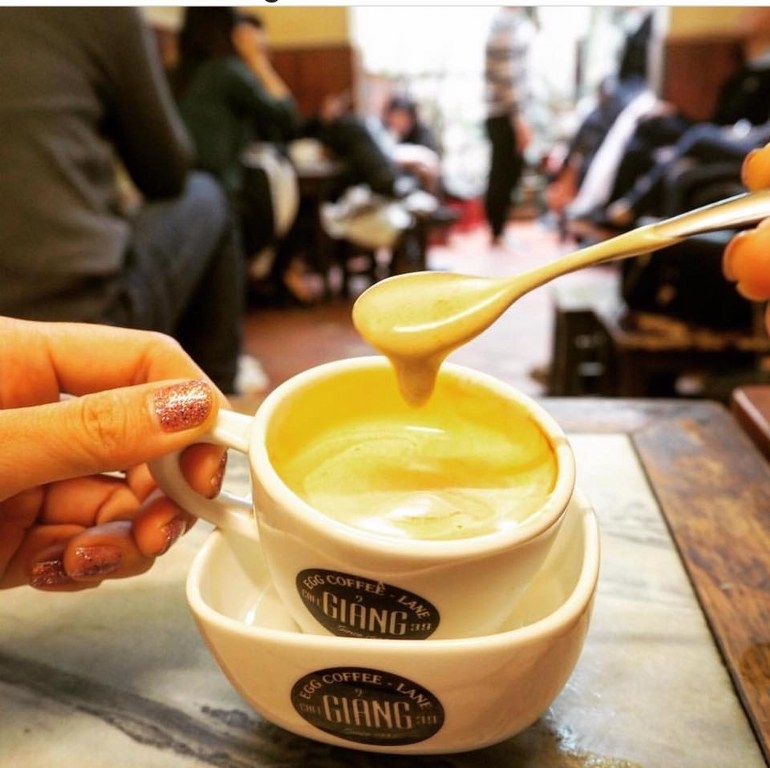 Egg coffee in Giang cafe, Nguyen Huu Huan street, Hoan Kiem District, Hanoi (Photo: Livings + Nomads)
Accordingly, the 8 dishes in the recommendation are "pho" (noodle soup), bun cha (grilled pork with vermicelli), bun rieu cua (crab noodle soup), banh cuon (rolled rice pancakes), banh mi (Vietnamese baguettes), banh goi (fried donuts), cha ca (fried fish) and ca phe trung (egg coffee).
Pho is ubiquitous in Hanoi. This staple is made with flat rice noodles, a warming broth and usually chicken or beef. The flavour of this comforting noodle soup can vary greatly across the country, and many establishments load your table with sauces, herbs and spices so you can season your pho exactly how you like it, according to Culture trip.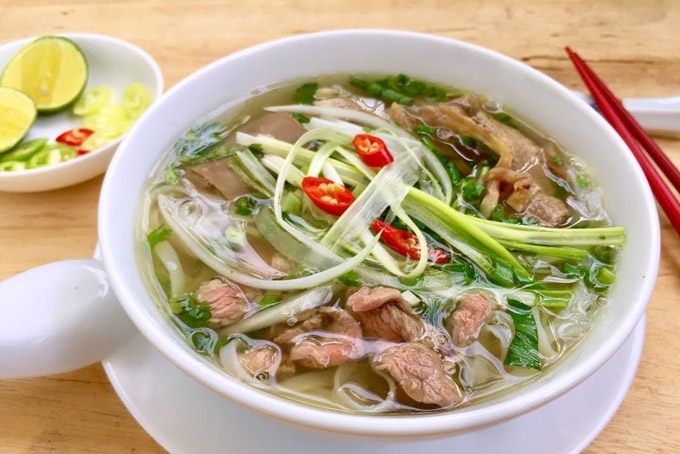 A bowl of Pho makes a hearty breakfast in Vietnam (Photo: Thoi Dai)
Bun cha is typically a mix of flavourful barbecued pork, fresh noodles and fish sauce, as well as handfuls of sliced papaya, carrot and herbs. Customers often partially cook the food themselves by dipping fresh noodles into a bowl of steaming broth. On his arrival in Vietnam in 2016, President Obama and chef Anthony Bourdain dined at a local Bun Cha restaurant in Hanoi and gave the dish rave review.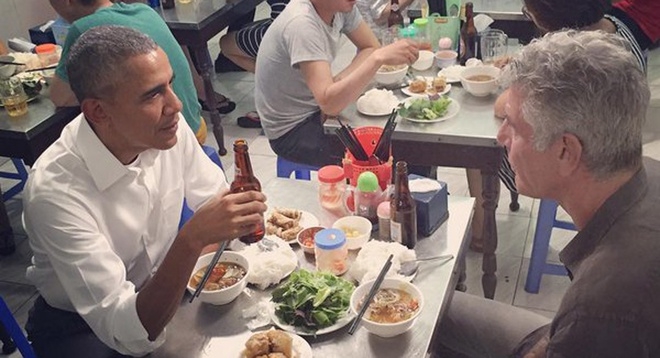 President Obama and chef Anthony Bourdain dined at a local Bun Cha restaurant in Hanoi May 2016 (Photo: Zing)
Influenced by French colonialism in Indochina, bánh mì is a delicious example of Franco-Vietnamese food, infused with flavours, ingredients and tastes from the two countries. Filled with a choice of meat (or egg, for vegetarians), fresh vegetables and a moreish sweet sauce, the crispy baguettes can be found in street stalls, restaurants and even the most remote areas.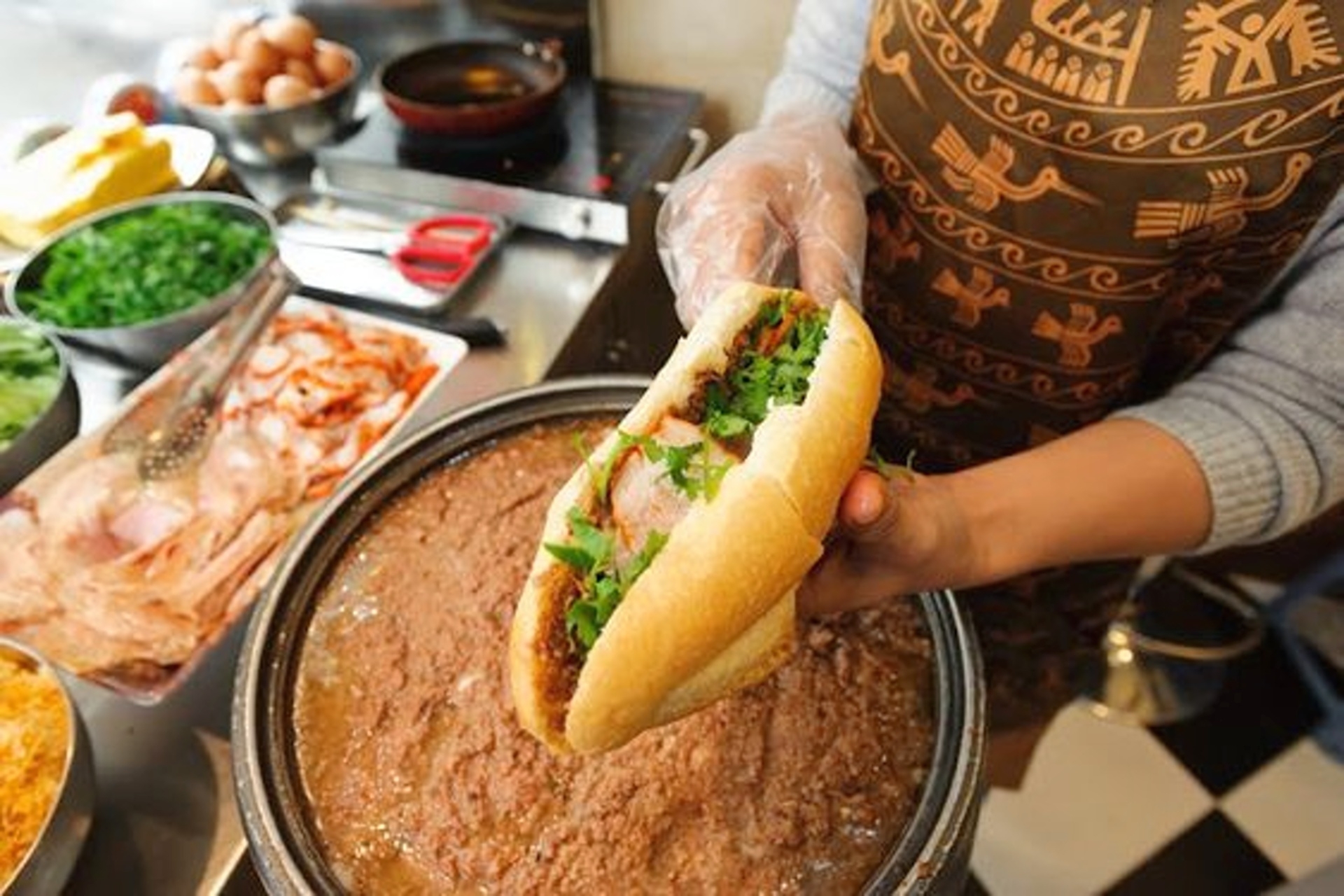 Banh Mi (Photo: 24h)
Using the words "refinement", "finesse" and "freshness" to describe Vietnamese food, the author said "There is no shortage of qualifiers to define the thousand flavours of Vietnamese gastronomy", VNA reported.
The article also listed addresses of favorite stalls and shops for each dish while advising tourists not to try high-end restaurants that often have high prices.
"Throw yourself at the pots that are bubbling in the alleys of the old town, enter these stalls that may sometimes seem unattractive but conceal the treasures of Vietnamese cuisine," the article said.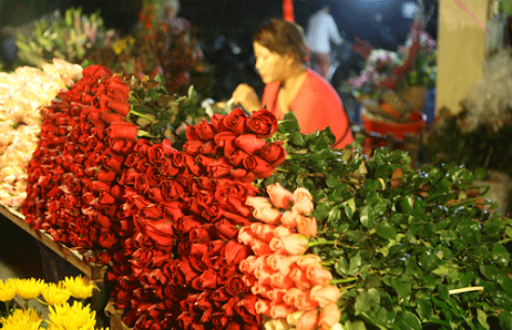 A corner at Quang Ba flower market, Hanoi (Photo: Vi Vu Ha Noi)
Besides, food tours to Dong Xuan market, Long Bien market and Quang Ba flower are also mentioned. For food lovers, the article recommends joining cooking lessons offered in a traditional house on the outskirts of Hanoi.
The article concludes that a visit to Hanoi is an invigorating getaway where tourists will be welcomed like chefs.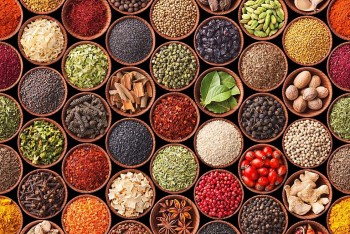 Vietnamese Herbal Tea
Antioxidants have been known since the 1990s and have been useful in fighting cancer, atherosclerosis, and many other chronic diseases.