Can coronavirus strikes someone twice?
Those who recover from the coronavirus are probably not going to catch it again, at least in short term while the question on how that immunity would last is still unclear, NBCNews cited experts as saying. However, Up to 10 percent of coronavirus patients leaving medical facilities in Wuhan after being tested negative for Covid-19 seem to have subsequently been re-infected, according to the South China Morning Post.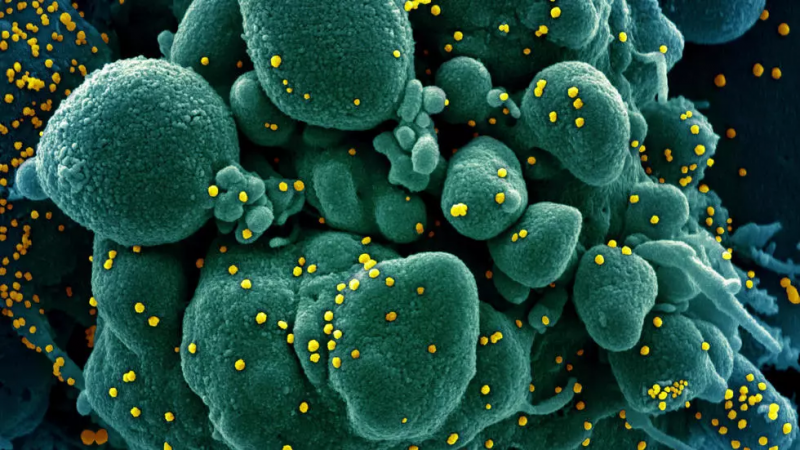 Illustrative photo.
"It is reasonable to predict we will have some immunity. To say you will have lifelong immunity? We just don't know yet," said Frances Lund, professor and chair of the department of microbiology at the University of Alabama at Birmingham. "But I think it's a reasonable conclusion that you will have immunity for the rest of this season."
The key to immunity lies in the antibodies produced by people who have recovered from COVID-19, the disease caused by the coronavirus.
Antibodies are proteins in the bloodstream that attack foreign intruders, such as viruses and bacteria. Those produced in response to the coronavirus may one day help guide public health measures, such as signaling when it is safe for a person to end social distancing. They are also being explored as a treatment for critically ill patients whose own antibodies are not enough to fight off the virus.
More research is needed in both of those areas, but in the meantime, top health officials have expressed confidence that coronavirus antibodies are likely able to prevent a person who had the infection from getting sick with it a second time.
"I feel really confident that if this virus acts like every other virus that we know, once you get infected, get better, clear the virus, then you will have immunity that will protect you against reinfection."
"We don't know that for 100 percent certain because we haven't done the study," Dr. Anthony Fauci, head of the National Institute of Allergy and Infectious Diseases, told "The Daily Show" host Trevor Noah last week. "But I feel really confident that if this virus acts like every other virus that we know, once you get infected, get better, clear the virus, then you will have immunity that will protect you against reinfection."
Whether that protection will be long term depends on a number of factors, experts say.
Facts say it seems likely to catch the virus twice
Doctors in Wuhan are bemused. Healthcare workers in this central Chinese city where the coronavirus first emerged have observed several instances in which patients have left hospital with no remaining traces of the virus in their bodies and then tested positive for the coronavirus a second time, SCMP reported.
In all, up to 10 percent of coronavirus patients seem to have been "re-infected", according to one hospital and several quarantine centres in Wuhan, where daily life is gradually returning to normal after several months of confinement.
Tongji Hospital – where the first cases of Covid-19 were detected – announced that out of 147 patients who were sent back home within a week, five tested positive again; that is to say, 3 percent. This was the case for a higher proportion of patients in the quarantine centres, with this figure ranging from 5 to 10 percent.
Defying the laws of virology?
This is not the first time that the coronavirus has appeared to infect the same person twice. At the end of February, a 40-year-old woman tested positive ten days after leaving a healthcare centre in the Japanese city Osaka, after apparently having been "cured". At the same time, a Chinese man from Jiangsu province who had officially recovered from the coronavirus was admitted to hospital three days later, having becoming infected "again".
These numerous potential cases of "re-infection" have left scientists perplexed. These instances would seem to suggest that Covid-19 operates differently from its predecessors, SARS and MERS-CoV. These two viruses never infected the same person twice. Any virus that did this would be defying the laws of virology. Needless to say, it would also pose a major health challenge.
"During a viral infection, the patient's body develops antibodies that are very specific to the virus that infected them – and after they've recovered, these antibodies don't disappear," said Robin May, a professor of infectious disease and director of the Institute of Microbiology and Infection at Birmingham University.
Questions about the reliability of tests
In those reported cases of "re-infections", the people concerned had been tested in the days after their discharge from hospital, which excludes the possibility that ineffective antibodies created the impression that they had contracted the coronavirus for a second time.
So there must be another reason that explains this phenomenon of positive tests amongst patients who have "recovered". These incidents have "raised questions about whether nucleic acid tests might not be reliable in detecting traces of the virus in some of the recovered patients", the South China Morning Post observed.
"It's possible that the concentration of the virus in these people's bodies was too low to be detected and that, for one reason or another, the disease has restarted," Terrier said. "The fact that these people appear to have infected no one else reinforces the hypothesis that they still have a tiny bit of the virus left in their bodies," May added.
The other potential explanation is that these coronavirus patients "may have problems with their immune systems, so that they haven't produced the appropriate antibodies", Terrier pointed out.
This is one of the reasons why he argues that more research is needed on the immune response to the coronavirus. "We're only starting to understand how it works," he said. This work would help refine the identification of at-risk groups, as well as potentially opening up new avenues in the search for effective treatments and vaccines.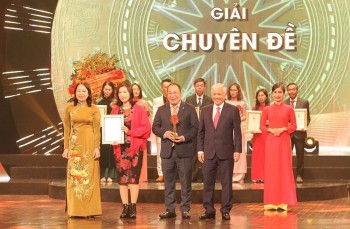 Overseas Vietnamese
VietnamTimes (Viet Nam Union of Friendship Organizations) is a reliable address for overseas Vietnamese to quickly and objectively update political, economic, cultural, and social news. The agency has created a helpful forum and connection between expatriates and the motherland.