Canadian Travel Magazine: Vietnam Among Top 5 Budget-Friendly Destinations
Vietnam has recently been listed in the top 5 destinations which are surprisingly cheap to visit.
Vietnam has been listed among the world's top five budget destinations, as compiled by Canadian travel magazine The Travel.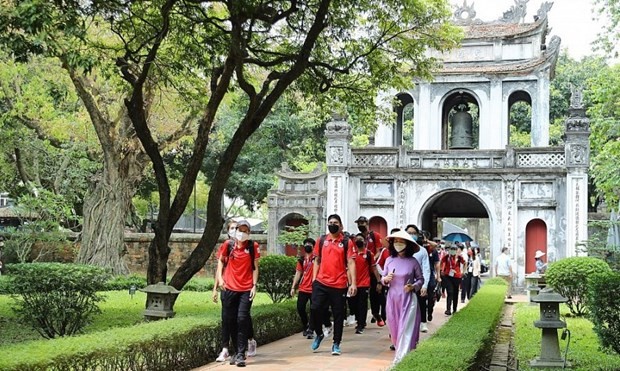 Tourists in Hanoi. Photo: VNA
The Travel's article notes that if visitors are up for a true adventure, then Vietnam is the destination for them, VOV reported.
"Due to its long stretch of land across the South China Sea, Vietnam offers up fun bustling cities, pristine green landscapes, and even surfer-vibe beach towns," says the magazine.
It suggests that tourists enjoy a stroll down the lantern-lined streets of UNESCO World Heritage Site Hoi An, with guests able to purchase custom-made outfits for just under US$30.
The Travel also recommends that visitors go and explore Ha Long Bay, one of the world's natural wonders. Indeed, for just a little bit of money, travelers can sleep overnight on a boat on the bay itself for US$125, including round-trip transportation both to and from Hanoi, with all meals included.
"If you spend time directly in Hanoi, you'll be rewarded with meals such as fresh Banh mi, bun cha, and pho for breakfast (a lesson that should be taken by the rest of the world), all for less than US$2 a pop," The Travel revealed.
It added that visitors should not miss out on the chance to sample the famous Vietnamese egg coffee or treat themselves to a spa or a salon in Hanoi which offers gel manicures for only US$4.
For those who are keen to join the chaotic lifestyle of local people, then The Travel suggests that they rent a motorbike for US$4 per day or take a 12-hour sleeper bus down the coast from Hanoi to Da Nang for between US$15 and US$17 a ticket.
Rounding off the top five are Malaysia, India, the Philippines, and Bulgaria.
The Bien Dong Sea is known internationally as the South China Sea.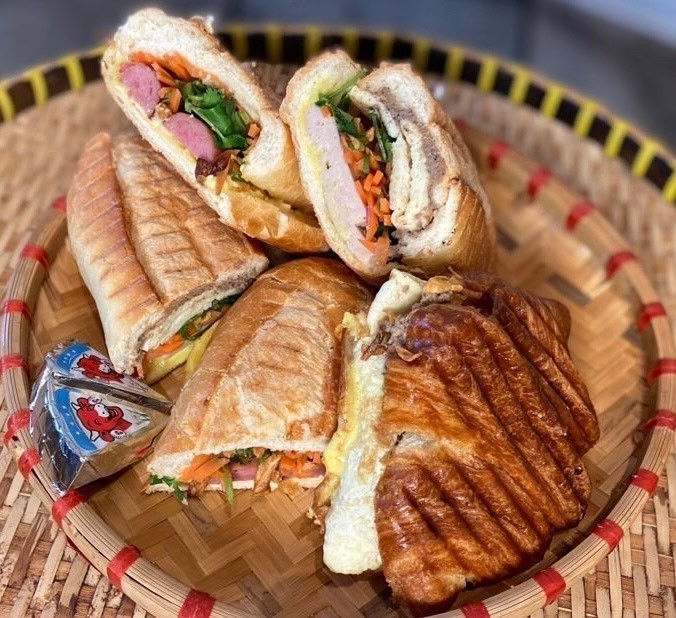 Banh mì. Photo: Hello Em - Việt Coffee & Roastery
The German travel news site reisereporter.de also has listed Vietnam among the ten most charming destinations for German holiday-makers to explore and escape the upcoming winter in Europe.
According to a recent article posted on the site, Vietnam is one of the 10 most beautiful destinations that tourists should consider when planning a faraway trip for themselves and their families.
The author considered Vietnam a country of cultural treasures and spectacular scenery, adding that it has over 3,000 km of coastline with diverse and rich nature.
Coming to Vietnam, visitors can immerse themselves in the vibrant life of the capital of Hanoi or the southern hub of Ho Chi Minh City.
In addition, Hoi An, the capital of lanterns in Vietnam, is also definitely worth a visit.
The article advised visitors to begin their journey with trips through endless green paddy fields or national rainforest parks. Those who want to go to the beach were recommended to come to Nha Trang city, which houses vibrant beaches, modern resorts, and luxury shops, or relax with unspoiled nature on Phu Quoc island.
The author also mentioned the mysterious Ha Long Bay in the north, which is endowed with countless limestone mountains and small islands, and the Hai Van pass, which divides Vietnam's climate into two regions of the tropical South and the subtropical North.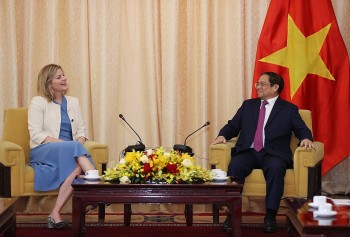 National
The Netherlands committed to cooperate with Vietnam, and together find innovative and sustainable solutions to accelerate green economy transformation.