Capricorn Horoscope January 2022: Monthly Predictions for Love, Financial, Career and Health
Capricorn Horoscope January 2022: The January 2022 horoscope recommends Capricorns not stingy to bestow others with an increased positive. The manifestation of generosity and generosity will allow you to feel at your best.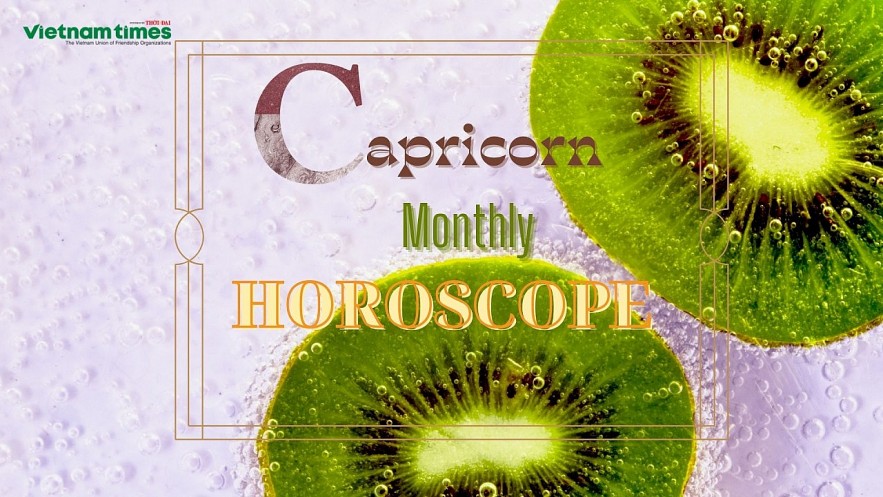 Capricorn Monthly Horoscope January 2022. Photo: vietnamtimes.
Monthly Planetary Horoscope
Capricorn, you are going to enter the New Year and the month of January sharing yourself with others and being as generous as you possibly can be. Your acts of altruism and overall kindness are going to make you feel really good about yourself. You may feel like a truly good person- something you may not have felt in a very long time. However, try not to focus on how being generous makes you feel. This can quickly lead to personal corruption. You may inadvertently emphasize your own moral weaknesses. When you are feeling a bit mentally overexerted, focusing on physical activity will provide you with some much needed relief. During this time you will also undergo amazing personal and spiritual growth. This will re-inspire you to continue focusing on doing what you love. It may be ambitious for you to do so, but the planets this month are supportive of this with enough dedication.
According to gotohoroscope, the transit of the Sun in your own sign will be a rather positive influence for you. You will feel an increased belief in yourself, giving way to higher levels of self-confidence and dedication to independence. This may also prove to be the ideal time to increase your popularity among your peers. The semi-sextile of Mercury will help you facilitate some more progressive or risky ideas. You will be able to have both the initiative and tact to ensure that this task is completed to fruition. You will need to move past the mere ideation of your dreams and enter into action. There need to be some clearly identified and outlined goals for you to achieve. Use the New Moon on January 2nd to draw up these much needed plans. In addition, the tranquility of Mars will aid you in reaching these peaks of progress. Try to limit how much you outwardly express your new goals.
Venus will also be in your sign during the majority of this month. Of course, with Venus in your sign, you find never ending opportunities to find new loves or ways to strengthen old ones. However, don't put too much pressure on your love life. If you just let everything fall as they may with love, ultimately, things will turn out perfectly for you.
As the month goes on, the need to focus on your creative output becomes increasingly obvious. You really need to focus on art or mastering some sort of way to channel your creativity. The transition of Mercury in January will also continue to manifest itself in your own mental flexibility and effective communication. You will be able to solve a myriad of your own problems by finally utilizing proper and thorough communication. It's truly amazing how many problems can be resolved by using clear and effective communication.
From January 16th and onwards, it will become apparent that all of your new ideas will take some time to be fully implemented. Everything will turn out beautifully if you just remember to be patient. Executing your ideas has its own process and will work itself out. During this time Venus will also be conducive to helping you influence the opinions of your community. This may turn out to be extremely helpful later on. However, take extra effort to fall into over-emotionality and excess extravagance. Mars will also enter into a half-sextile to Capricorn. This will also increase your ability to inspire trust in others. Your true friendliness and modesty also go a long way with this as well. The Full Moon of Cancer on January 18th will through your emotional stance for a loop. Try to spend more time in relaxing atmospheres and places.
As January comes to an end, Capricorn will be half-sextiled by the Sun (now in Aquarius). Your intuition and mental delicacy will be further emphasized by this transition. In addition, Mercury will continue to influence your flow of information. It will be much easier for you to obtain the proper information for whatever scenario you may find yourself in. This will naturally have a direct hand in your mental state. However, be careful to double check all of your facts. You would hate to accidentally spread any false information.
Venus will also continue to work to increase your attractiveness. You may feel compelled to alter your appearance. This change could take place in a variety of different ways. Regardless of what aesthetic change you make, you will have great fun with it. Put off any more permanent changes until there is a more direct motion of Venus itself. This will provide with more clarity around the situation. On January 25th, feel free to act as freely and boldly as you see fit. Sometimes you just need to let loose a bit. During this time, however, be careful to not estrange your loved ones or cause unnecessary conflicts with partners.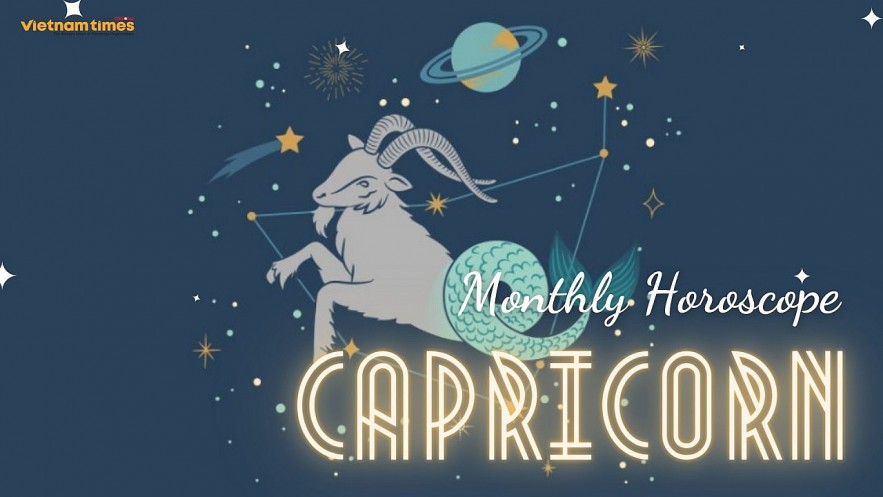 Capricorn Monthly Horoscope January 2022. Photo: vietnamtimes.
Capricorn Monthly Horoscope
Capricorn January 2022 horoscope encourages you to express your feelings on sensitive matters in home, society, school, and your workplace. Never mind a person with a negative personality. You should always be positive in everything you do. It is possible to attain the best if you put focus on your work. You can still be happy even if everything is not perfect in your life. Capricorn 2022 horoscope foretells a period when you will be able to look beyond imperfection in everything you do. Never be unkind to other people just because the world has been unkind to you. You should always wish the best for everyone, as sunsigns reported.
You will start to get the impression that instead of going forward, you start to step back. Do not make any nervous moves. Be patient and self-controlled. In peace, look forward to the development of events, and you will be much better at it. Try to spend as much time as possible in your circle of loved ones this month. Surprisingly, a person from the past will appear in your life – your old love. Together, you will remember old stories and nice adventures. Although it will be very nice, remember that "you do not go twice to the same river" . and it will be much better if you only remain good friends. It's a great time to set up a savings account and plan all necessary expenses for the next time. At the end of the month you will receive an injection of cash – someone will give you due financial debt.
Family matters will be the Capricorn's most important in January 2022. The atmosphere in the home will strongly affect the general well-being of the zodiac and determine their actions in other areas of life. Taking care of family relationships will allow you to gain the conviction that there is a strength in the family that can provide great support in life. At the end of the month, Capricorn will have to accept many compromises because this is the only way to achieve the desired results. It will be an intense month at work, and Capricorn will cope with all duties and will be appreciated by the boss.
Openness will help you in connection with colleagues, so be kind to people, and in case of trouble, everyone will be happy to help you. After the first half of the month, it is a good time to talk about the future. The beginning of January will be difficult, but in the second half, the financial situation will improve significantly. An unexpected bonus or a win in random games will allow you to plan an extra vacation in some far and exotic place. The best investment for Capricorn in January will be spending money on education.
Capricorn in relationships will feel pressure from their partner, who will urge you to change your decision in a vital life matter. It is worth taking into account his arguments, but the decision should be independent, else it will be wrong. Significant for Capricorn will be their past because the consequences of old decisions will make themselves known and will negatively affect the relationship with loved ones.
Watch out for romance at work because you can lose your employment through it! The influence of Mars to Capricorn to extreme caution because they are threatened with injuries. Rest and minimisation of stress will help you maintain your health at a satisfactory level, but a visit to a doctor or homeopath will be a very good solution. In January, Capricorn should often reach for various types of natural oils.
In January, Capricorns do not have to fear any big changes in their lives. Everything will fit in well because you will arrange your priorities, set goals, and try to achieve them. In this month, you will find leading abilities, and you will use them, especially at work. You will become a great team leader, and lead your team to great results; you might get some good financial rewards for that. Also, be careful not to catch a chill; otherwise, you could have problems with your urinary tract and bladder. Stay warm and follow and drink enough water.
Some recent decisions that you had trouble taking, are beginning to bear fruit. Your environment may have changed. Anyway you have stopped looking towards the exit and you assume your choices. This month of January can be fruitful in terms of material: employment, placement, reordering or perspective. You want and need that the wind of novelty that you have requested really breathes on your life. Things are taking their course but maybe not fast enough for you, which is a shame! Yet you really feel that everything starts again and it shows; you are open to all eventualities.
Capricorn Monthly Love Horoscope
True false illusions are no longer for you. You have left this far behind you and everyone can think what he wants, it's equal. You know exactly where you put your feet. You release your thoughts, your heart and your desires. It's as if you have the ability to project yourself into the future without cumbersome issues. In reality you break the taboos and all that could, so far, constrain you. Your partner approves your behavior: he/she has been waiting for this for a long time. The little jealousies and little scratches that disturbed your relationship are in the redemption phase, only happiness! Perhaps you have finally built the robot portrait of your ideal love? And maybe you'll get excited for a person diametrically opposed? Anyway someone makes your heart beat faster; the meeting is new or even strange. Let yourself be carried away by the pleasant surprise that life makes you.
As horoscope2022 reported, love can be good now but you may have some aggression and over passion due to the position of Mars. You want to dominate on your lover and be very bold and risky, which can affect you and your partner in the long run. Venus can make you soft spoken but Mars can make your communication a little harsh so be careful. It is important to be mature in your words and action, if you want to have good relationships. You will realize this month that anger can cost you a lot in any relationship.
Capricorn's horoscope for January 2022 foretells that real love will not always be easy. Real love cannot be driven by sex. The best way to show love to your spouse or partner is by understanding them. Learn to communicate with your spouse or partner. A single text from you can change their mood from a sad one to a happy one. Capricorn zodiac 2022 tells you to have a stable communication channel with your spouse or partner. It is hard to wait for the love of your life that you know might not come. Never give up waiting when you know you want to experience love. Your Capricorn birthday celebration can bring love to you.
Capricorn Zodiac Sign. Photo: shutterstock.
2022 monthly horoscope predicts special love emanating from your children and spouse. Your spouse will love you not because of the pregnancy but because you are special. To have a child is just one way among many of cementing your family bond. Every member will play a part in bringing happiness to your family. 2022 astrology foretells establishing a positive mood in your family. A positive attitude will always bring out the best in your family members. Encourage the members of your family always to approach the world with a smile.
The Capricorn January 2022 Horoscope is not auspicious for family matters. There can be discord with the senior members of the family and the family atmosphere can be highly unpleasant. You should work hard to maintain harmony among family members. Family finances also will be under the weather and require proper budgeting. Children will require more attention as they face problems with their academic activities. If they are studying law, they are likely to face serious hardships in coping with their studies during the 2022 Mercury retrograde.
January 2022 Horoscope predicts a good amount of passion in Capricorn compatibility after the first week of the month. Venus will make love more charming and romantic during the month. Married people can expect a wonderful month with lot of love energy. Single persons will have the supportive aspects of the Sun, Mars and Venus in their endeavors to form love relationships and birth of a child.
This month the affairs of your family are unlikely to have smooth sailing since the stars are none too favourably placed. There is a distinct possibility that some of you would develop serious tension in your relations with your brothers. This could even lead to an extremely unpleasant situation. Remain patient and refuse to get provoked into any kind of confrontation.
Further, there is the possibility of strained relations with your maternal relatives. This would in fact apply to the family atmosphere as a whole, which would remain tension-ridden. Pay special attention to children, since their affairs should be closely monitored.
A month during which the affairs of your children are unlikely to fare too well, since most of the stellar influences on this score are not favourable. There is a distinct possibility that the wards of some of you would get into serious conflict with their teachers, with all the accompanying problems. Parents should step in to firmly discipline their wards and avert disaster.
The performance of most of them would also not inspire too much confidence. Those for going in for higher education or studying law or accountancy would have a particularly rough time. However, parents should see that they persevere in their pursuits and help whenever necessary.
Capricorn Monthly Money Horoscope
January astrology 2022 wants you to take charge of your finances. Money is a sensitive factor in many relationships. Do not let the relationships you share with other people be guided by money. The finance horoscope for 2022 promises you a detailed understanding of financial matters. Know where to invest your money for big returns.
Capricorn Finance Horoscope for the month of January 2022 predicts good fortune for finances. Both Saturn and Jupiter will help you in your financial ventures. The month is also auspicious for starting new projects. You will have enough money for investment purposes. Make hay while the sun shines!
The money flow will be good for you this month but there will be irregularity and this can stress you out at times due to Venus position in 12th house much of your money will be spent in comforts and luxury. It is better not to go for risky investments now and save as much money as you can. Take the advice of elders and do not show your ego.
According to pandit, the combination of stars facing you is quite favourable, and as such, you should fare quite well financially. Association with gifted people of learning and spiritual stature would give your life a dimension of culture and excellence and also material gains.
Writers, painters, sculptors and practitioners of the other arts would have an extremely satisfying time both in terms of financial gains and also in terms of creative output. Traders in general would also fare well and, what is more, be able to realize their profits in full. The climate would also be congenial for investment and the launching of new ventures.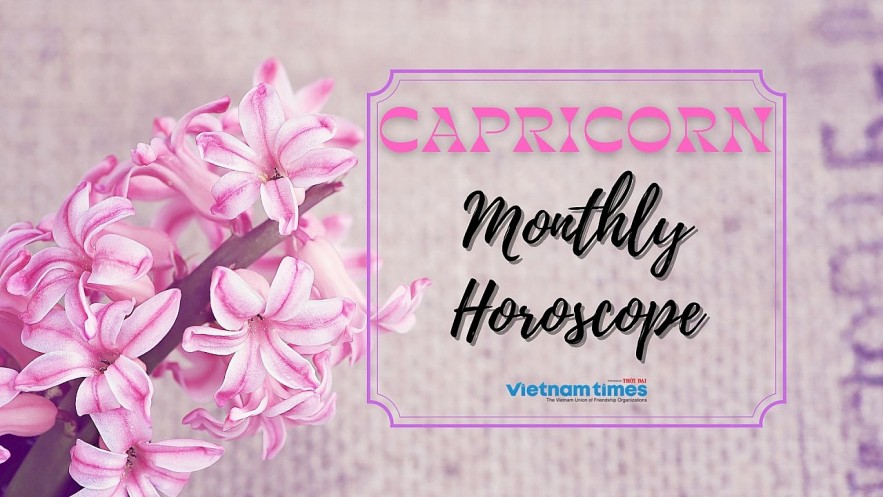 Capricorn Horoscope January 2022. Photo: vietnamtimes.
Capricorn Monthly Career Horoscope
Capricorn career January 2022 star sign shows the importance of being proactive in your career. Your possibilities are endless when it comes to what you want to do in life. You do not have to work for one company your entire life. Take charge of implementing your career plan to succeed in the rapidly changing world.
January 2022 indicates that education is like your bank savings. It would help if you never stop educating yourself. Take every opportunity to learn something new. Information will always have importance in your life. Capricorn sun sign predicts that proper knowledge will always make you unfit to be a slave in this 2022 Mercury retrograde.
This month promises growth professionally. However, you will find that the growth is not as good and high as per your wishes. You may have to wait for job promotion and that can make you lose your motivation. You may have some negative relationships at work due to your ego and new positive relationships can begin if you lose your ego now.
Partnership business can be good for you this month. You may meet your future business partners and have nice fruitful discussions with them but due to your ego and pride you may come across as negative personality to them and they may not proceed with business deals due to this. You need to talk softly to partners and do not show as if you know everything about business management. Show your humbleness and you can win.
A month during which there is hardly anything encouraging for your career prospects in the augury from the stars. There is a distinct possibility of tension and serious differences of opinion with your superiors. Try to anticipate trouble spots and work hard to avert trouble.
There would be a good deal of hard work, but even this would not ensure realization of expected gains. These would finally elude you. There is some consolation in that the association with gifted people of learning might deliver minor material advantages to you, and also give much mental satisfaction. This apart, there is very little of a favourable nature.
Nothing particularly favourable about the augury from the stars in so far as your educational efforts are concerned. Most of you could well find themselves struggling quite hard for good results. Those pursuing accountancy or law should be prepared for a lot of extra effort.
Some of you could also be negatively influenced in a manner that would make you self-assertive and headstrong making it difficult to learn from your teachers. There may be problems of various sorts for those going in for higher education. Further, those sitting for competitive examinations should go in for extra coaching, since this may well turn out to be the deciding factor.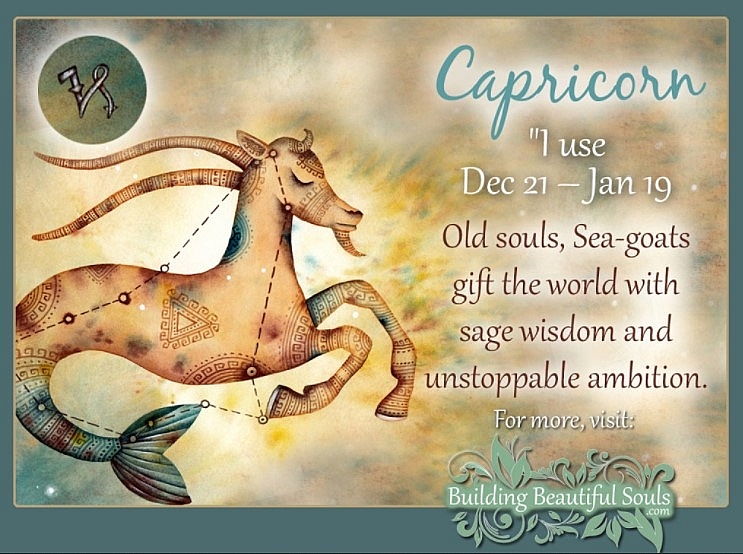 Capricorn Monthly Horoscope. Photo: buildingbeautifulsouls.
Capricorn Monthly Health Horoscope
January 2022 horoscope for Capricorn zodiac sign foretells fitness through avoidance of unhealthy carbs and fats. Choose to take healthy fats and carbs that are nutritious and will help in your body's metabolism. If you find it difficult to identify good food for your body, seek advice from a nutritionist.
2022 monthly horoscope for Capricorn zodiac sign forecasts good prospects for the health of Capricorn individuals. Minor health problems can be attended to by medical professionals. You should stick to a highly disciplined regime of diet and work-outs to improve your immunity. Good health will make you more optimistic and energetic in dealing with your problems in life.
A good month, during which the stars are out to bless you with good health with the bare minimum of care and attention. However, there is need for a brief note of caution. You see, this month your health would to a large extent be determined by the nature of your general surroundings.
It is therefore, very important that you avoid people and places of the uncongenial variety. If you do this, the period is as it is favourable for your health. It might also be a good idea to take some kind of a tonic for coughs and colds since some minor irritation may be caused by these ailments.
Important numbers: 1, 10, 14
January important dates: 4, 7, 8, 9, 13
Special note:
"At the end of the month, it's better to turn a blind eye and not push your partner. This is not a good time to determine important things or change a relationship. Every confrontation will turn into quarrels, so let go."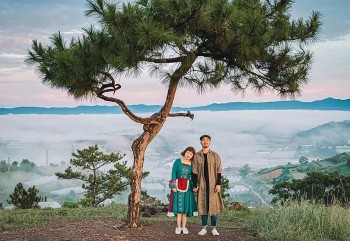 Travel
Three local cities are set to be presented with the ASEAN Clean Tourist Awards 2022.