Capricorn Horoscope November 2021: Monthly Predictions for Love, Financial, Career and Health
Capricorn Horoscope November 2021: You'll find answers to all of the questions that have been bothering you so far.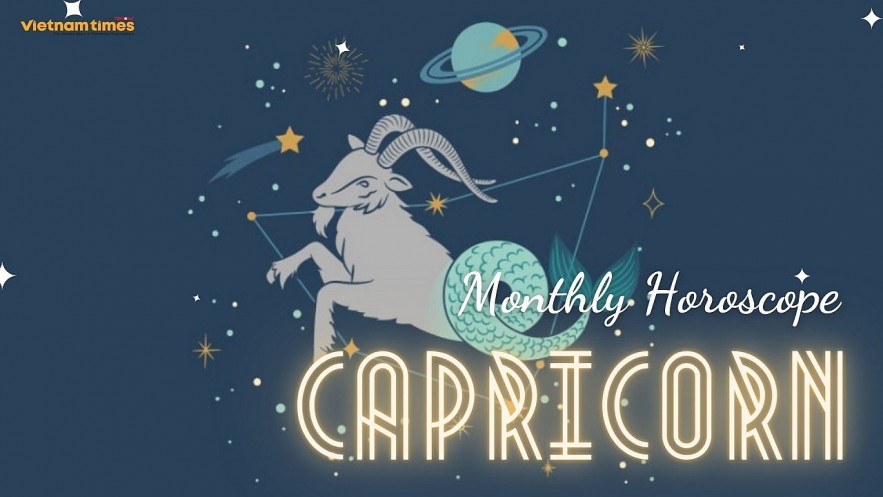 Capricorn Monthly Horoscope, November 2021. Photo: vietnamtimes.
Monthly Planetary Horoscope
This November is a supercharged Scorpio season as three of the planets closest to us down here on earth form a stellium in the sign. Mars, Mercury and the Sun will all be in your 11th house, bringing a massive focus to your community and friendships. Scorpio makes for the in-depth emotional exploration of whatever area it appears in. This month is a month to connect with the emotions of your community. There won't be a shortage of feelings to be expressed and tears to be shed —both the good and complicated type. This Scorpio season asks you to exercise gratitude for having the support system of your friends, and you're likely to be put in a position where you can express this gratitude in a very tangible way. I hope you're ready to take the role of the mom-friend this month.
Mars being part of that Scorpio party in your 11th house, will be squaring Saturn for the last time of the year in your 2nd house. An Aquarius and Scorpio square makes for the exchange of resources, as well as charity and altruism. This is a time to use your Capricornian grounded skills to be the anchor of your community. The second house is also the place of finances and earthly possessions. This could indicate that someone in your circle will need a little bit of a leg up to get back on their feet again. This is no need to stress out as this transit has a wide range of possible manifestations. Still, you may be called to give something you value considerably to help someone out. Don't be too attached as what you give you get back doubled. Make an effort to be on the right side of karma.
The New Moon in the month will also be opposing Uranus in your 5th house. This new lunar cycle is all about ingenuity and innovation. Though your surroundings may be hectic, you are gifted with the Capricornian resilience to stay unphased in the eye of hurricanes. There's also a chance this cycle is closely connected with social media. You may be called to speak out about issues that have been keeping your community in a state of unrest. Having the support of the planet associated with rebellion comes in handy through this whole ordeal, but you must be careful not to weaponize your words and hurt people in the process. In the efforts of protecting those you love, you may actually end up causing problems for yourself if you're too careless. Approaching these situations with poise is hugely encouraged.
The Full Moon of the month is quite remarkable as it's an eclipse happening in your 6th house. This is the last EclipseEclipse of the Sagittarius/Gemini cycle that started back in September of 2020. Be ready for some big revelations in regards to your purpose in life and your sense of duty. This also ties in really well with all the themes from the Scorpio stellium, as mentioned earlier. This marks a time where you're called to channel your inner warrior to demolish the barriers standing in your way. As this is also the last Eclipse. Eclipse of the cycle, it also denotes that things will only get easier to manage from here on out. The more challenging obstacles are long gone, but November still has some unfinished business with you. Know that whatever growing pains that may arise at this time will be the last for a long, long while.
This Eclipse is also supported by a trine between Venus and Uranus happening in your 1st and 5th house. Having the presence of Venus through this process is a highly positive omen. There's almost a heroic air to the way you present yourself this month. By the end of this Scorpio season, chances are you're likely to see yourself in a very different light. By embracing your natural gifts, you will navigate this month flawlessly, and this will be a testament to what you are capable of doing. If you can conquer beasts and ghosts of the past under stress, imagine what you can do unencumbered? The keywords for this transit are extreme-self-love. Don't be afraid of being too egocentric; this sense of pride is very well deserved.
After the many trials of November, the month wraps up with a Mercury cazimi in Sagittarius. This transit is happening in your 12th house, indicating a deeper connection with the other realms. At this time, Mercury is hyper illuminated. It reinforces our thirst for exploration. Since it happens in a Jupiter ruled sign, the planet delivers knowledge that cultivates a sense of faith and wonder. This is truly the light at the end of the tunnel, and you are likely to find solace in spirituality, philosophy and even mysticism. Don't be afraid to dive deep into that side of yourself, as mysteries are sure to be uncovered if you don't shy away from a little magic.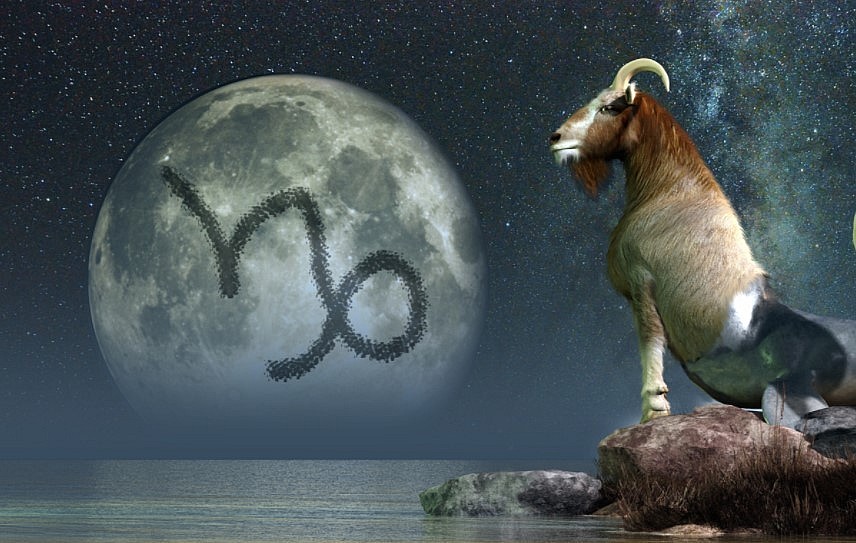 Capricorn Zodiac Sign. Photo: shutterstock.
Capricorn Monthly Horoscope
In the month of November, Capricorn natives should take initiative to resolve any conflict they have with a friend or family member. You should pay extra attention to resolve a fight you had just last month, be it with your study partners, or anyone from your work. Stay aware that right after November 5th, you will find yourself in multiple situations which will help you resolve any conflict in a peaceful, and rational manner.
But in order to make sure you can successfully resolve the conflict the way you want, you must first analyse the circumstances that led to the conflict in the first place. The most favourable days to resolve a conflict are the 15th, 16th, 21st, and 22nd of November.
Before embarking on a new journey, you should utilize the month of November to resolve any past conflicts that might stop you from getting the results you were hoping for. You should be on your toes for something fresh, and unexpected. Especially the 1st week will leave you hesitant, so avoid doing things out of your discretion. You will face many new situations. They might make you question your own abilities. You will see the hardships fade away only in the 2nd week. In order to overcome the challenges, you will need to rely on your talents, let them test you.
Always have confidence. This will help you be trustworthy. The most auspicious time in November will be around the end of the month. During that time, you will have the power from the stars. It will help you come out at the top for all your endeavours. You will be appreciated by your partner, and your family. Your bond with them will become much stronger.
If you feel like making no plans, and dealing with life one day at a time, don't hesitate to do that. If it works for you, change is not what you need.
November is another very successful month in your life. You'll find answers to all of the questions that have been bothering you so far. Try to approach the different stages of your life more objectively and show that when they take you seriously, as you deserve, they will certainly benefit from it. You will be noticed by the boss at work.
In the first half of the month, you will get the money you need. It is true that it will not be easy and you will have to be a non-ladawysiłkiem. However, do not be discouraged even for a moment. After all, who, how, but you can mobilize, if you have the right motivation. Then a guaranteed prize. In the emotional sphere, there will be a good streak.
Persons in permanent relationships should spend every spare moment with their other half, because it needs your presence more than ever before. However, if you are looking for your second half, then now is the biggest chance that in the area of 15 November you will meet someone special in your path who will absolutely turn you over. Therefore, do not let this person escape your attention because you will lose something very special. Between 21 and 28 November spend a lot of time with high-level people in serious positions. This way you will combine two things at the same time: interests and pleasures. In addition, you will achieve considerable benefits that you could only dream of until now.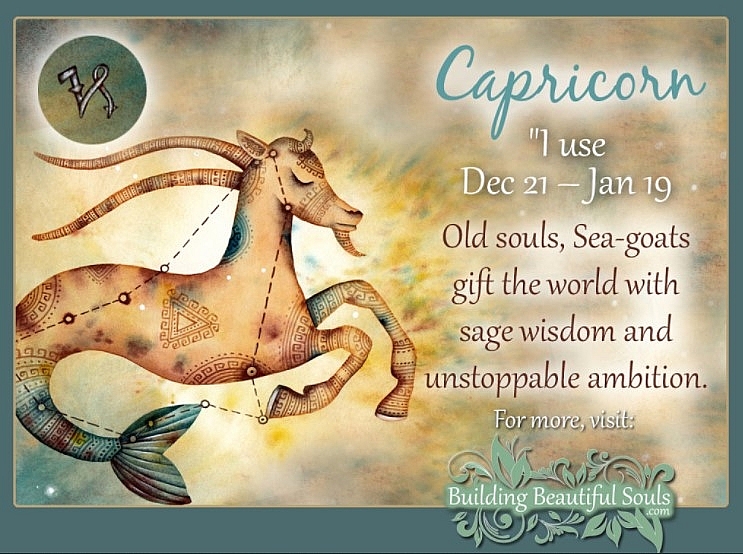 Capricorn Monthly Horoscope. Photo: buildingbeautifulsouls.
Capricorn Monthly Love Horoscope
Capricorn compatibility can be enhanced by keeping your suspicions at bay. Love relationships are dogged by fluctuating affections during the month. There will be plenty of sensuality in your love life. This is a good month for a pregnancy. Marital relationships are subject to problems during the first fifteen days of the month. There is no excitement in the relationship and this will put you off. Your spouse will take the lead to sort out things and everything will be normal. Single persons will be tense and unpredictable during the first fortnight. The situation improves after that and you have very good chances of getting your love during the third week of the month.
Love is turbulent. You might lose faith in love and regain it later on. You might also feel uncertain. If you lose sight of living alone, in a quiet place, don't panic. You will always be filled with positive energy.
If in the past days, you have caused permanent damage to a personal relationship due to your possessiveness, or jealousy, fix those areas.
During the first 15 days, you will feel comfortable with your relationships. However, you might find it hard to find a place in the life of your partner. This can be attributed to the discomfort you feel in love life. Everything will normalize very soon. Your partner will try their best to shift your focus.
During a major portion of November, you will find it hard to appreciate people, but with time you will. With time, you will lose your nervousness, and the demanding attitude. Right around 14th of November, the stars will send the right suitor your way. Be on the lookout.
A lunar eclipse on the 19th is basically benign in its effects on you, but it does impact on two other planets – Venus and Jupiter. So, it should be an eventful eclipse. It won't hurt to take a more relaxed schedule that period. This eclipse occurs in your 5th house and thus affects the children and children figures in your life. There are life changing events happening for them. Some are quite normal – they have a sexual awakening or they go off to school or college or perhaps marry. But still it is good for them to take it easy at this time. They will be re-defining themselves over the coming months and this will produce a new image, a new presentation to the world.
Every lunar eclipse tests the love life and the current relationship, as we've said, and this one is no different. Be more patient with the beloved as he or she can be going through personal dramas. The impact on Jupiter of this eclipse shows spiritual changes happening. (You will have this next month too.) There can be changes in your practice, teachings, teachers and attitudes. There can be shake-ups in a spiritual or charitable organization you're involved with and dramas in the lives of guru figures. The dream life will tend to be erratic and should not be given any weight during this period. Most of the images you see are psychic debris caused by the eclipse. A parent or parent figure is forced to make important financial changes. He or she is having emotional dramas.
Capricorn Monthly Money Horoscope
To maintain their lifestyle, Capricorns must prioritize on savings. However, you should always remember, that Capricorn are the most prudent of all people.
2021 November forecast for Capricorn zodiac sign foretells wonderful prospects for finances. Businessmen and traders will do very well in their activities and generate very good profits. Speculations and investments also will give good returns. In addition, you can expect money from inheritances or unknown sources. Astral configurations are encouraging and you can go in for expansion of your business activities. You will get assistance from financial agencies without a problem.
However, finances are still stressed until the 22nd, but you should see improvement afterwards. Uranus is still retrograde all month, so avoid making major purchases, investments or decisions this month. Employ a wait-and-see attitude and get more facts.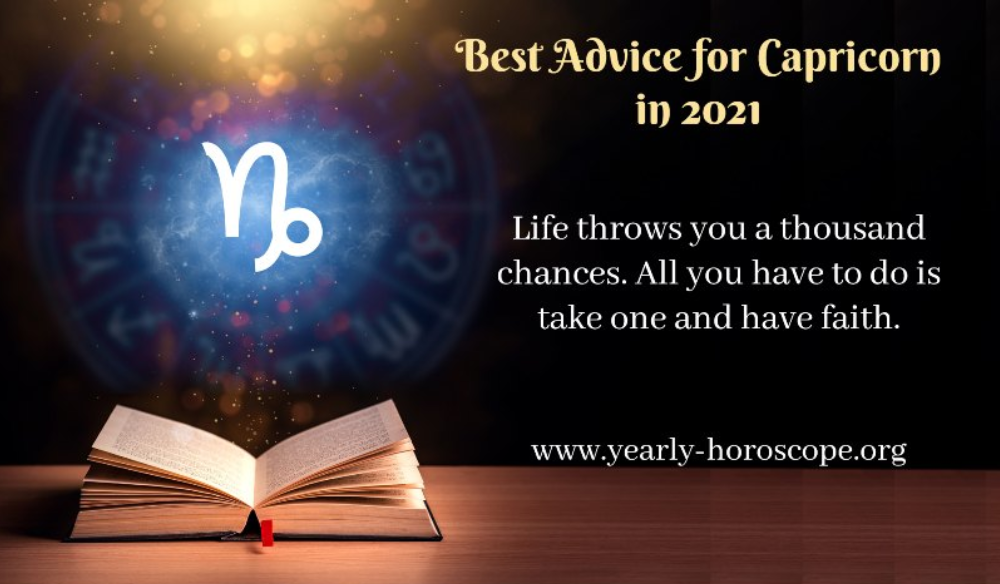 Capricorn monthly horoscope. Photo: yearly-horoscope.
Capricorn Monthly Career Horoscope
During November, Capricorn natives will have a strong urge to give more to their job. This will be triggered from a feeling of failing to give their 100%, it will not at all be motivated by the prospect of a salary raise.
For those of you who are currently unemployed, don't let your hopes dwindle, your dream job is right around the corner.
2021 Capricorn horoscope for career predicts a depressing prospect for professional development. Star aspects are not favorable and this makes the office environment full of conflicts. You fail to get cooperation from your juniors and seniors for your projects. As you have problems in getting things done on schedule. Financial rewards will not be forthcoming. To get mental peace, you should indulge in charitable and religious activities. Upgrading of professional skills is another option.
Your career planet, Venus, went 'out of bounds' on October 11 and will be this way the entire month ahead (until December 7). Your career path is taking you outside your normal circles. Furthering the career means thinking outside the box. This strategy seems to work as happy career opportunities come from the 5th onwards, as Venus moves into your sign. Children and children figures are also outside their normal sphere this month.
Capricorn Monthly Health Horoscope
Starting from the first day of November to the very last, Capricorns will enjoy a stable good health. However, you might have to deal with occasional headaches.
Also, the stars might make it harder for the Capricorns who are always drowning in an ocean of commitments, and deadlines. During this month, if you feel unwell, you shouldn't shy away from delegating, or even taking a break if necessary. Enjoy your weekends. This is the only way you can be healthy.
November 2021 Capricorn horoscope is very much auspicious for health prospects. In addition, you get the good stellar support. There will not be any serious health disorders during the month. Chronic ailments will not show up. Prompt medical care is enough to take care of routine health problems. Good health is conducive for positive attitude. You should divert your attention to retain your good health. Regular workouts and healthy diet will be beneficial. Meditation and sports engagements will help your mental well-being.
Health and energy are excellent this month. With more energy all kinds of things become possible that weren't possible before. You can enhance the health further with hip massage and massage of the kidney reflex until the 7th. From the 7th to the 24th massage of the colon and bladder reflexes are helpful. Detox regimes also go well. After the 24th thigh massage and massage of the liver reflex is powerful.
Best Days Overall: 1, 8, 9, 17, 18, 27, 28
Most Stressful Days Overall: 2, 3, 15, 16, 22, 23, 29, 30
Best Days for Love: 4, 5, 8, 12, 13, 17, 18, 22, 23, 25, 27, 28
Best Days for Money: 1, 3, 8, 9, 10, 11, 17, 18, 21, 27, 28, 30
Best Days for Career: 2, 3, 8, 17, 18, 27, 28, 29, 30
Important numbers: 4, 8, 9
November important dates: 20, 21, 25, 28, 30
Horoscope November special note:
"For a person in your immediate environment, you should take a harder position. It's all because he tortures you with his own affairs and it's completely unnecessary, and you do not have the time or inclination to listen to gossip, which you do not care about at all."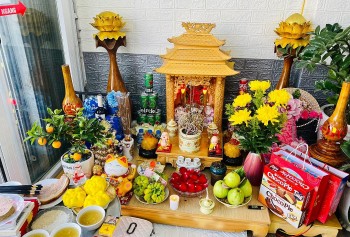 Handbook
Learn more about an ancient Vietnamese tradition that may bring you good fortune!