Capricorn Horoscope October 2021: Monthly Predictions for Love, Financial, Career and Health
Capricorn Horoscope October 2021: You may face some problems during this month with regards to your financial life but the other aspects of your life will perform really well during October 2021.
Monthly Planetary Horoscope
You're still in the midst of a yearly career peak until the 22nd and much success is happening in this area. The family is still supportive of the career and so there is less of a need to focus on the family. With Mars, the ruler of your 4th house, in your house of career the boundaries between home and office get blurred. If you work in an office, you're making it more comfortable – more homely. If you work at home, you're making the home more businesslike. Your career planet, Venus, will be in your 11th house until the 7th – thus social contacts, networking skills and overall technology skills are important for the career. After the 7th your career planet moves into your 12th house. Thus, it might be good to be involved with charities and altruistic causes. These are good in their own right but will also boost your career.
Health still needs watching until the 22nd. Continue to enhance the health in the ways discussed last month. Day by day, as the month progresses, health and energy are improving. By the end of the month, health will be super once again. Though these improvements in health are often attributed to doctors or a new miracle therapy or supplement, the real reason for the improvement is the shift of the planets in your favour. (The therapies, pills and whatnot are only side effects of this shift in the heavens.)
Your overall prosperity is still excellent – in spite of Uranus' retrograde motion. Your money house is still strong and you have good focus here. It's just that earnings are happening more slowly and there are more glitches and delays involved. It is still good to be cautious about major purchases or investments; it is a time for fact gathering and gaining mental clarity on the financial landscape. Finances get temporarily stressed after the 22nd but this is a short-term problem. You just have to work harder, exert more effort, to achieve your financial goals.
There are other nice things happening this month. Retrograde activity will decline dramatically from the 6th onwards. We begin the month with 60 per cent of the planets retrograde and we end it with only 20 per cent retrograde – a steep drop. Saturn, the ruler of your Horoscope goes forward on the 11th. This coincides with a shift of the planetary power from the social Western sector to the independent East. Personal independence is increasing day by day. And with Saturn now moving forward, you have the clarity to use this independence properly.
Your 11th house becomes strong after the 22nd. This is a beneficent house. It brings 'fondest hopes and wishes' to pass. It is a good financial transit for the spouse, partner or current love as well.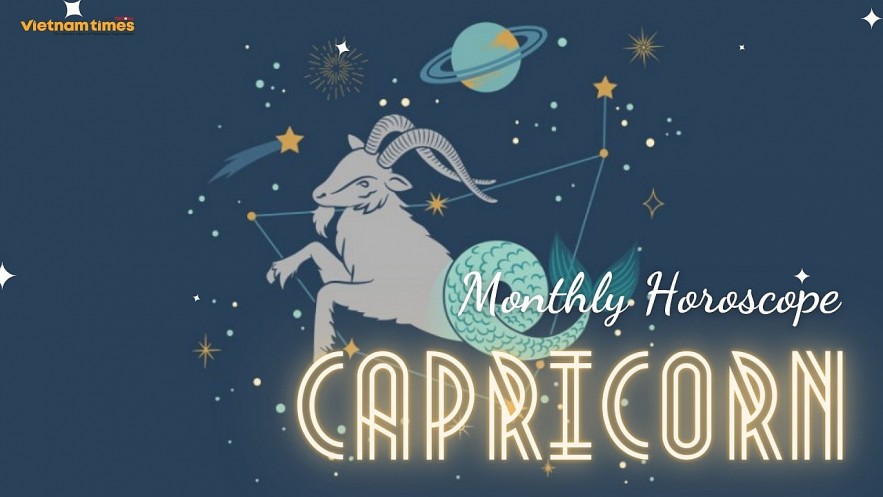 Capricorn Monthly Horoscope. Photo: vietnamtimes.
Capricorn Monthly Horoscope
You will get plenty of openings in life and the whole atmosphere will be charming. On the feelings front, they tend to be passionate and dominant. Many things can be accomplished as your sixth sense is powerful. There will be many opportunities to commence new ventures. There is a difference in the way Capricorn personality looks at love alliances. Stellar support is forthcoming for your actions. On the career front, you should wait patiently for things to develop in your favor.
October will be a favorable month in which emotions are going to increase in power and intensity. You have a very good intuition, so bad things can't happen. Starting with October 12th, many opportunities that are linked together will come your way, and you need to use your creativity in order to attract them. In case you have been hesitating to start a project, just let go of your doubts. If you have been thinking about making some personal changes, go ahead and do them. Stop thinking about the past. The way you see love may change.
In order for you to overcome some of your emotional fears, it will so happen that the planets will teach you how to be more trusting and focused on moving forward. Your family relations are going to become stronger as a result of no altercations for the entire month. You have a calm period when it comes to your personal life. Things will evolve in a positive manner, bringing about changes you have been ready for.
Capricorns are going to have an increasingly intense and rather chaotic month of October. They will feel as if their immediate is more demanding, so they may very likely feel overwhelmed and lonely. However, they could use this time period to analyze themselves and their own emotions, to develop some strategies on how they should feel about what's happening in their everyday life.
The stars are predicting for them a future in which their professional life is going change in a subtle and gradual manner, becoming more and more important for them. Perhaps they will get to do for a living what they have always dreamed of, or maybe one of their hobbies is going to turn into a career. No matter what, they should only count on people they trust to help them with their job.
Capricorn Monthly Love Horoscope
October 2021 will be very enjoyable for Capricorn couples, also calm. The asteroid Eros, which represents lust, is going to be in the sign of Sagittarius, increasing their libido and need for intimacy. Jupiter and Ceres will also be influenced by the Archer, so Capricorns will become more aware of how much they need to expand, to set new goals for themselves and go on adventures. Single Goats will want more to go out and discover themselves, even to be in new relationship, as a result of Chiron being in retrograde in the 5th House of Sagittarius.
Their need to accept themselves for whom they are is going to increase, and they will want to keep what makes them wild hidden from others. What they need to remember is that Neptune is retrograde in the 4th House of Sagittarius, together with Lilith here too, puts an emphasize on internal conflicts that has them having to go out of their comfort zone if they want to grow.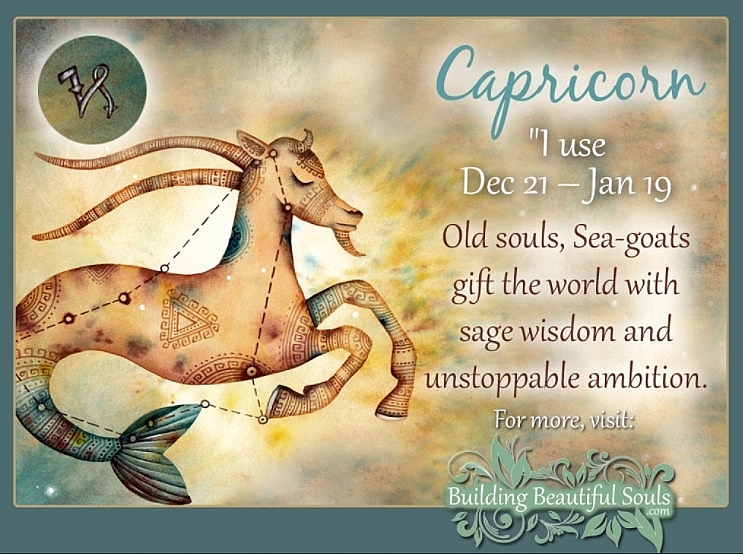 Capricorn Monthly Horoscope. Photo: buildingbeautifulsouls.
With regards to love related matters the month of October will turn out to be quite favourable. The position of planets and nakshatras will work in your favour because of love and romance will be all over the air. Along with you may also decide to take a trip together with your partner. You may Go Away on a romantic getaway with your partner. Also a movie or dinner date is quite a possibility. Married native belonging to this sign I will also come across a favourable time. there will be the perfect balance in your relationship. You will acquire the love and support of a life partner and carry out your responsibilities together.
Capricorn compatibility will be marked by confusion this month. Your love will be full of affection and romance towards your partner. It is natural that you expect your partner to shower you with love. Love will be full of care and compassion with chances of a pregnancy.
You are making plans for the future in your married life and you expect support from your spouse for your plans. Love life will be very cordial and whatever you wish will start happening after the second week of the month. Single persons will be ambitious in making love relationships and they will be successful this month. They go overboard in satisfying the requirements of their partners. Love will be free and frank.
The planets Mercury and Venus are aspecting your fourth house, which can be considered quite good for your family life. Because of these positions acquired by Mercury and Venus, there will be a good atmosphere prevailing in the family. There will be a feeling of cooperation and harmony amongst the family members. You can get enough chances to spend quality time with your family members. Although the influence of Mars on your fourth house may cause some mild turmoil in family life, no serious problems will come into the forefront.
Monthly horoscopes are not auspicious for family matters. You fail to get encouragement from the planets and this makes the family environment full of conflict and discord. Relationship with senior members of the family will be volatile. You should make serious efforts to restore peace in the family surroundings.
Astral influences are not beneficial for the progress of children this month. Their academic performance will not be up to the mark and they are negatively influenced by the family affairs. Relationship with seniors and school authorities will be a matter of concern. Parents should take more interest in their activities and guide them properly.
Overall, the family's environment will be hunky dory. There can also be a small event hosted by your family. The month's time would be good for property related matters. If you want to invest in any property, then you can go ahead. If there is any prevalent property dispute, then you can expect it to get resolved. Your younger siblings may suffer a little in the first half of the month, but there is nothing to worry about. Conditions will improve in the latter half and they will get rid of the troubles eventually.
Capricorn Monthly Money Horoscope
For Capricorn natives in particular the month of October will not turn out to be quite great. Jupiter which is considered to be the significance of prosperity will remain in a weak state all throughout this year. The planetary positions also do not seem to be quite favourable because of which your income levels will remain stagnant. Your hard work will not be able to reap the desired fruits.
Consequently you may have to face some economic problems. Try to keep a tab on your expenses as it will be the better option for you. Also so do not take any loans during this period as it will be quite difficult for you to pay it back. However situations will improve in the next month and you will be economically prosperous once again.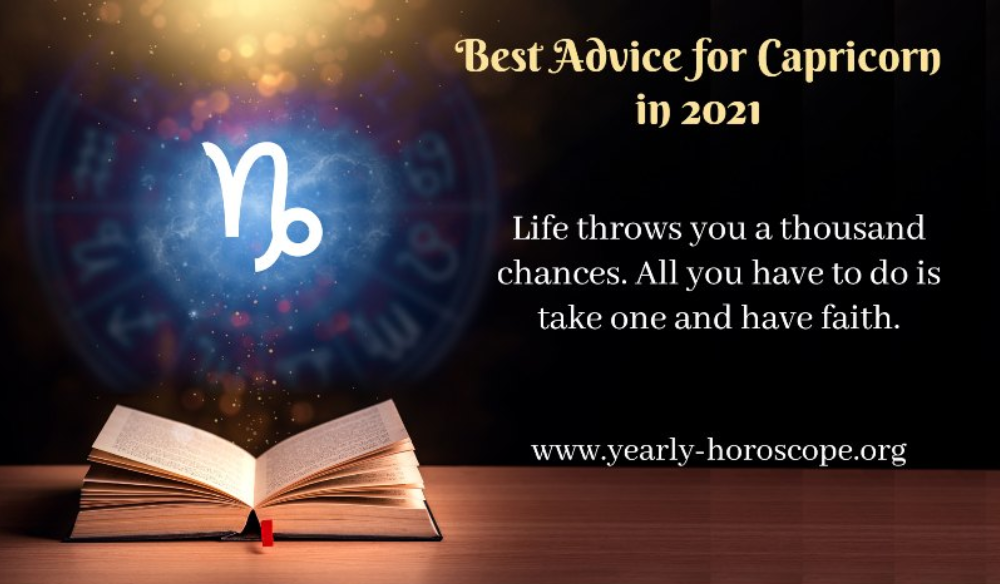 Capricorn monthly horoscope. Photo: yearly-horoscope.
Many of them will have the opportunity to expand professionally, to be recognized by their superiors for their real value. The money situation will be stable and as usually. You will have to spend in order to make more, in spite of the success you're going to have in your career. Your family won't offer any financial support because you don't want them to. It's very likely you will need to take a second job if you want to earn more.
You can look forward to several profitable opportunities for financial advancement during this coming month. There is a legitimate reason to expect a sudden windfall. Further there are good chances for those of you who go in for speculation activity or even gambling, to fare quite well, in your pursuits.
In any case, for most of you, quick gains are very likely, as a result of your efforts. This means, that endeavours would bring about fairly quick success, though the gains would not be very large, but rather of a medium sort. Some of you would also have many an occasion to generate and encounter – black money.
Capricorn Monthly Career Horoscope
2021 Capricorn horoscope for career predicts difficult prospects for professionals and their career growth. Star influences like the 2021 Mercury retrograde are negative and this will make your relationship with seniors and colleagues tempestuous. You fail to get things done and fail to get any financial benefits from the company. You should engage yourself in social service and religious engagements to maintain your psychological health.
With regards to your career the month of October has some great reserve in store. The planetary positions and movements state that you will be gifted all kinds of success with regards to your professional life. Mercury and Venus are present in your 10th House because of which your relations with your colleagues as well as your senior officials will remain great.
Along with this the planet Saturn is aspecting your 10th House because of which you will keep working hard. After the 17th of October the royal planet Sun will transit in your tenth house because of which your career will get strength and the planet Saturn is expecting your 10th house, due to which you will keep working hard. Those who are enrolled in a government job will avail special benefits.
Capricorns shouldn't make any modifications to what they have already established until October 13th, especially in the financial, business and signing of contracts sectors. Starting with October 14th, and more between October 24th and the 27th, things in their life are going to improve, and they will receive the rewards for all their work efforts.
On 22nd October the planet Mars will move into your 10th House which is indicating that you may be eligible to bag a promotion. If we talk about business professionals and they will remain at the receiving end of some favourable result. Trade is likely to get expanded and new relations will get established with other business professionals. Along with this Saturn and Jupiter is affecting your 7th house which is the first to be great with regards to your professional life.
Nothing very encouraging about your career this month, since the stars are not in an obliging mood. There would be a lot of hard work, and even then expected gains would not be realized. Travel, of which there should be a fair amount, would also bear little fruit, though there might be some marginal percentage for you in a sojourn towards the East.
There is the likelihood that you would be influenced by a mean streak which would goad you on to severely exploiting your juniors or subordinates for selfish ends. This should be curbed or a very unpleasant situation could come about for you. In general any tendency to exploit the weak and lowly in an unscrupulous manner, is a frame of mind that you should strive to get out of.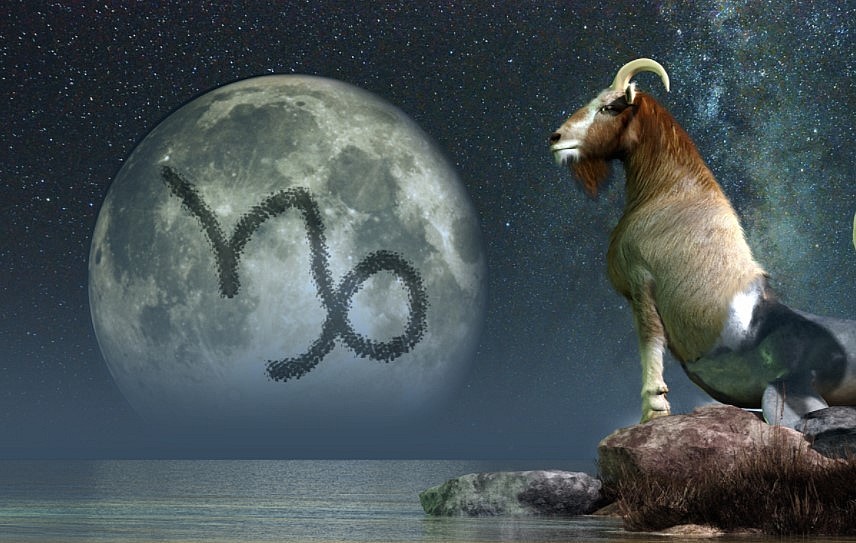 Capricorn Zodiac Sign. Photo: shutterstock.
Capricorn Monthly Health Horoscope
A beneficial month, during, which the stars would ensure that no serious health or mishap troubles you. Any predisposition to sudden acute illnesses, like fever or inflammations would get considerable relief, and such problems should not bother you. Somber temperaments would be more than normally inclined to cheerfulness.
This would be a still more cheerful period for those prone to chronic disorders like rheumatism and colds. There would be considerable relief from such ailments. There is, however, a possibility of an accident or a violent hurt though an outside chance for you, this month. Still, some extra care on this score cannot do any harm. Overall a helpful month, with encouraging prospects, for your health.
Even though your financial situation will not be quite favorable this month, in terms of health, you will remain stable. You may have minor health problems, such as cold and cough. This may be primarily due to change in weather conditions. Fortunately, no major health problem is likely to befall you. Keep taking the aid of Yoga and exercise regularly and maintain a healthy routine too. Avoid eating excessively fried food. Stop eating outside excessively. Include nutritious elements in your diet.
October 2021 Capricorn horoscope for health prospects presents a rosy picture. Planetary aspects are beneficial and there will not be any major health concerns. Minor illnesses can be cured by regular medical care. With good health, your temperament will be very much carefree and joyful. Chronic illnesses will be under control. You should focus on regular exercise and healthy diet plans to maintain your well-being. Anxiety can be reduced by good relaxation techniques such as meditation.
It's expected for Capricorns' bodies to be overexerted by the difficulties and tensions the natives are going to go through in October. If they don't express themselves, not talk about their problems, they may become very stressed and bring chaos into their health. This is why they should avoid becoming closed within. Talk to your partner about your problems. He or she doesn't have to become a part of them. At the same time, try to enjoy your time off by no longer thinking about what you need to solve at work.
Best Days Overall: 3, 4, 12, 13, 21, 22, 31
Most Stressful Days Overall: 5, 6, 18, 19, 20, 26, 27
Best Days for Love: 5, 6, 10, 14, 15, 18, 19, 26, 27, 29, 30
Best Days for Money: 3, 4, 6, 7, 12, 13, 14, 15, 21, 22, 24, 25, 31
Best Days for Career: 5, 6, 10, 18, 19, 29, 30
Important numbers: 2, 6, 10
October important dates: 1, 15, 19, 22, 26
Special note:
"This will be a time of major fluctuations in mood and emotions. During this time, try to stay calm and considerate, as well as tact when you talk to others who have completely different views than you."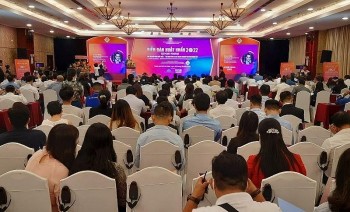 Focus
Vietnam News Today (Dec. 9): Vietnam - Singapore innovation centre helps firms transform production; HCM City among most searched destinations by travelers; Vietnamese digital technology industry's revenue estimated at 148 billion USD in 2022; Two Vietnamese films up for consideration at Oscars.