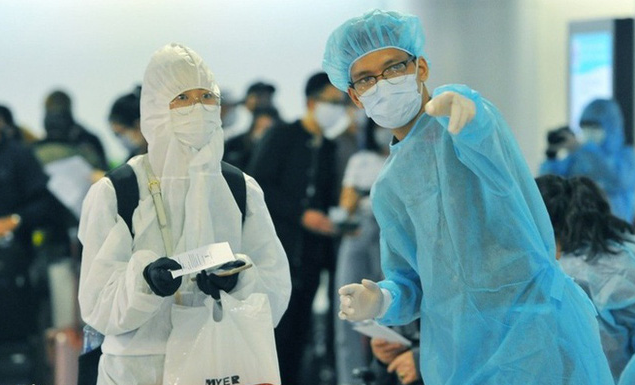 Ho Chi Minh city reports 4 new cases. (Photo: MOH)
Ho Chi Minh city reports 4 new cases
Four new cases of COVID-19 were detected in HCMC in the last 24 hours, including two locally-infected cases, according to the National Committee for COVID-19 Prevention and Control. Both the two community infections had close contact with Patient 1347 in Ho Chi Minh City. One of them was a 1-year-old baby and the other was a 28-year-old woman. The two other cases were Vietnamese citizens returning from Canada on November 16.
With the latest detected cases, the national count is now 1,351, including 693 locally-infected cases. In the last 24 hours, 16 COVID-19 patients were given the all-clear, raising the total number of recoveries to 1,195. The number of fatalities remains at 35. Among patients still under treatment, 5 have tested negative for SARS-CoV-2 once, 4 twice and 10 thrice.
A total of 16,756 people who had close contact with COVID-19 patients or returned from pandemic-hit areas are being quarantined nationwide.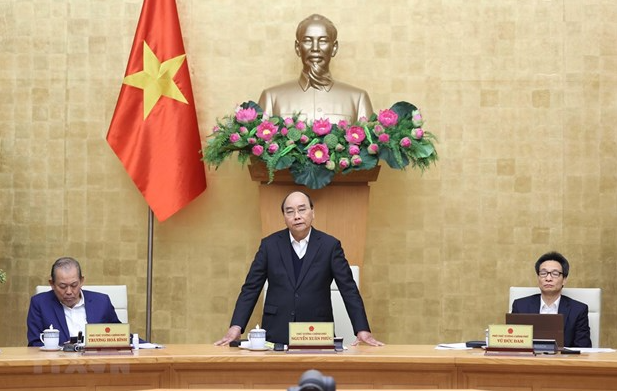 PM requires strict punishment for violations of COVID-19 prevention. (Photo: VNA)
PM requires strict punishment for violations of COVID-19 prevention
At a meeting of the Government on pandemic prevention work on December 1, Prime Minister Nguyen Xuan Phuc has requested strict punishment for violations of COVID-19 prevention rules committed by individuals and organizations, which had resulted in infections in the community recently.
Speaking at the event, Health Minister Nguyen Thanh Long said the epidemiological investigation showed that Vietnam Airlines and patient 1342 had seriously violated quarantine regulations.
Prime Minister Nguyen Xuan Phuc ordered an investigation into the responsibility of individuals and organizations for the violations, along with strict punishment. He stressed the need to stay calm and vigilant while continue to seriously follow the 5K measures, firstly wearing masks and spraying disinfectants.
Ho Chi Minh City was asked to quickly trace and quarantine F1 and F2 cases to prevent the third wave of community transmissions.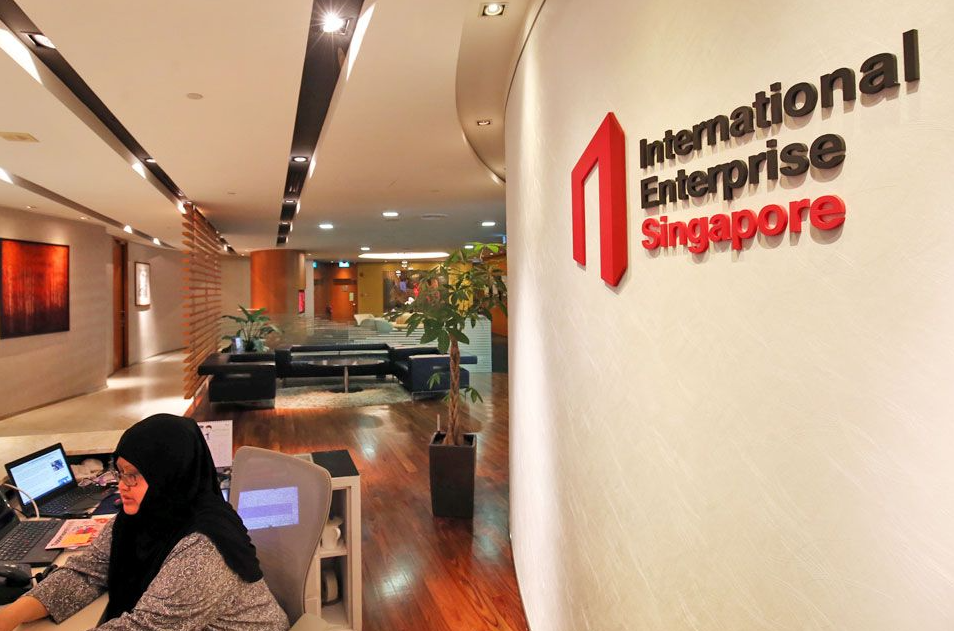 Vietnam attracts Singaporean businesses despite COVID-19. (Photo: Business Times)
Vietnam attracts Singaporean businesses despite COVID-19
Vietnam is attracting a record number of Singaporean businesses that continue to look for opportunities to expand their operations abroad despite the ongoing COVID-19 pandemic. Enterprise Singapore (ESG) said it has supported more than double the number of internationalization projects for enterprises looking to expand their operations into Vietnam since 2018.
Traditionally, Singapore firms are keen to invest in or expand to Vietnam in the fields of infrastructure and urban solutions, but in recent years there has been growing interest in the areas of manufacturing, food, and beverage, and retail, Tan noted.
Functional juice company Doki Doki for instance, set up a factory in Vietnam in 2017. It decided to expand its sales channels to Vietnam this year. Another company that is actively scaling up its retail presence in Vietnam is Norbreeze Group which distributes and markets jewelry and timepiece brands. This firm is opening three new owned-and-operated stores in Vietnam in November and five partner stores in December, and January next year. One another business that has shifted quite permanently is NovaLand Group's Nova F&B, the franchisee for Jumbo Seafood in Vietnam.
Valerie Mai