Charity Meals Made for Poor in Phu Yen amid Covid-19
Thousands of meals are being cooked every day and sent to poor patients in hospitals in Phu Yen province when Covid breaks out
Phu Yen is facing a Covid outbreak with increasing confirmed cases. By July 5, the south-central coastal province has recorded 146 Sars-CoV-2 cases.
Phu Yen Provincial Department of Health continues to trace, conduct epidemiological investigations, test and address Covid hotspots, especially in Tuy Hoa city, Dong Hoa town and the districts of Tuy An, Son Hoa, Song Hinh, Tay Hoa and Phu Hoa.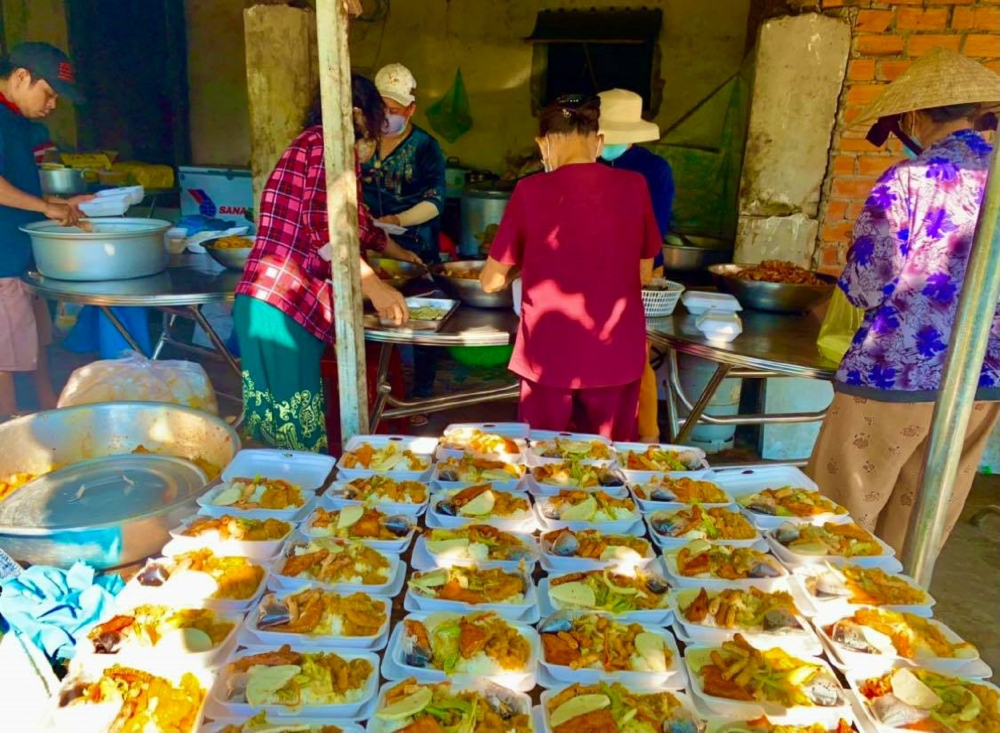 Every day, Dao Thi Tung Linh's restaurant provides thousands of charity meals for vulnerable people. Photo: Vietnam Times
A caterer that provides meals at a cost of just VND 5,000 per portion has warmed the heart of poor people, patients and many others. Thousands of charity meals have been distributed, particularly to hospitals, areas under social distancing orders and Covid checking stations across Phu Yen.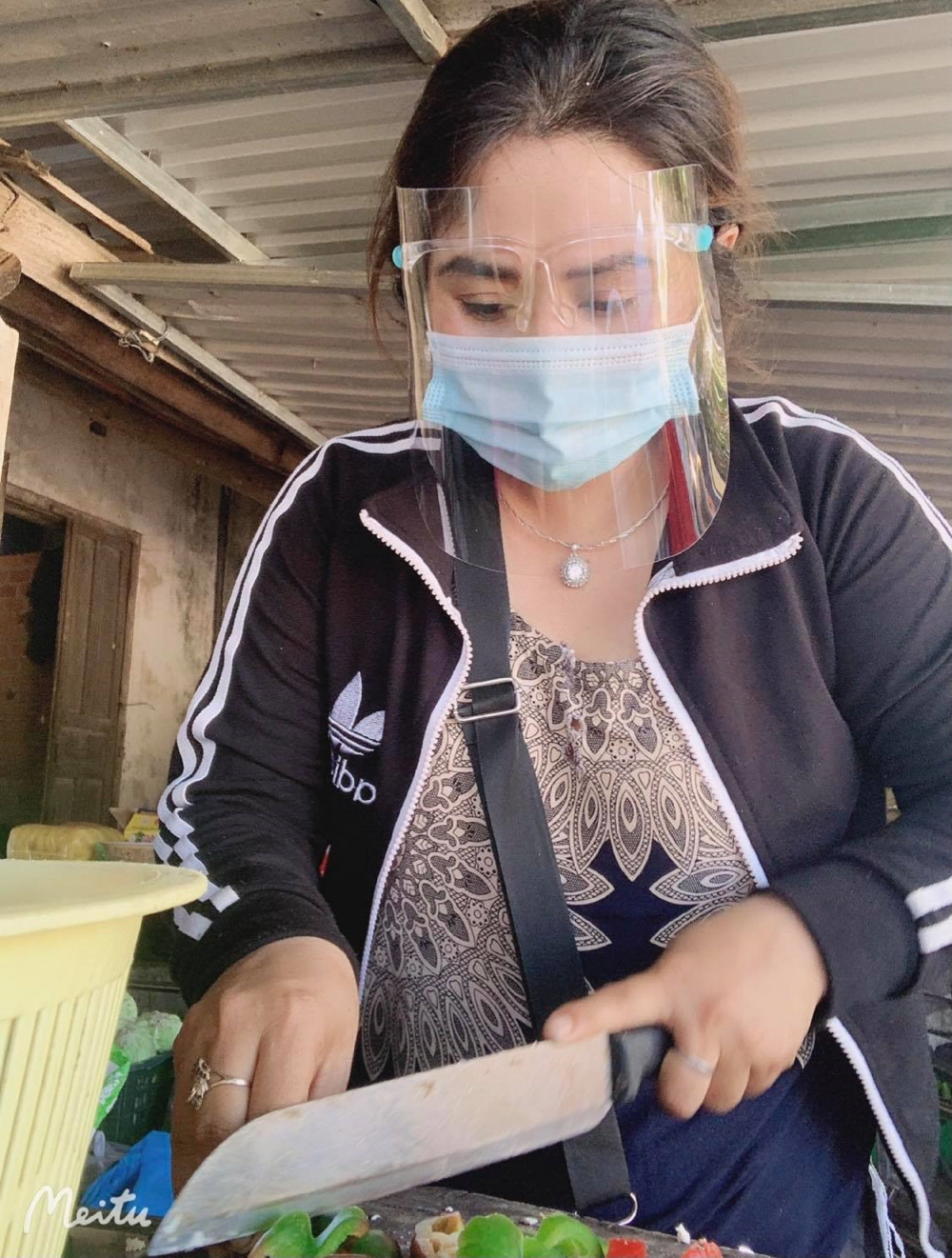 Linh hopes that her meals can help people overcome challenges in the pandemic. Photo: Vietnam Times
Dao Thi Tung Linh, the owner of the establishment, said: "The challenges facing poor patients and workers are multiplied due to Covid. Many people do not have money to purchase food, so we try our best." Every day, Linh's charity cooks about 1,000 portions, including vegetarian meals.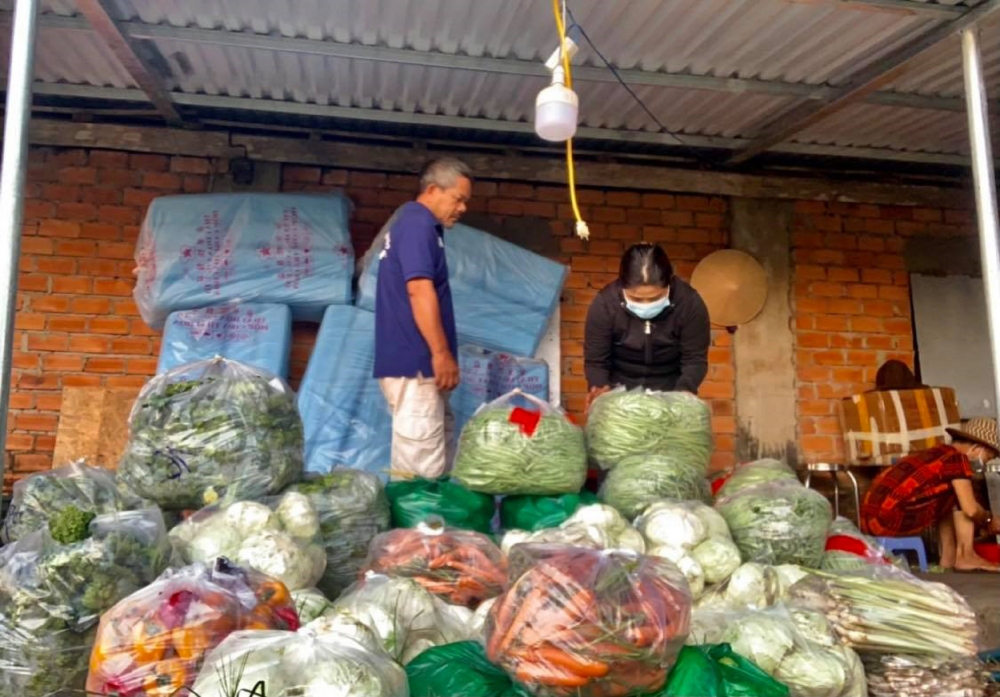 Tons of ingredients have been sent to Linh's catering service with support from sponsors and others. Photo: Vietnam Times
Even before Covid, Linh's initiative had already helped many of the poor, vulnerable, sick, homeless and elderly. Her catering service is on the outskirts of Tuy Hoa city in Phu Yen. Prior to the pandemic, Linh and her staff cooked around 300 portions for VND 5,000 per meal.
Since Covid broke out, many areas in Phu Yen have entered social distancing and thus Linh's clients cannot come to receive meals. For this reason, Linh and many other kind-hearted, like-minded people help out even more than before, making up to four-times as much food as previously.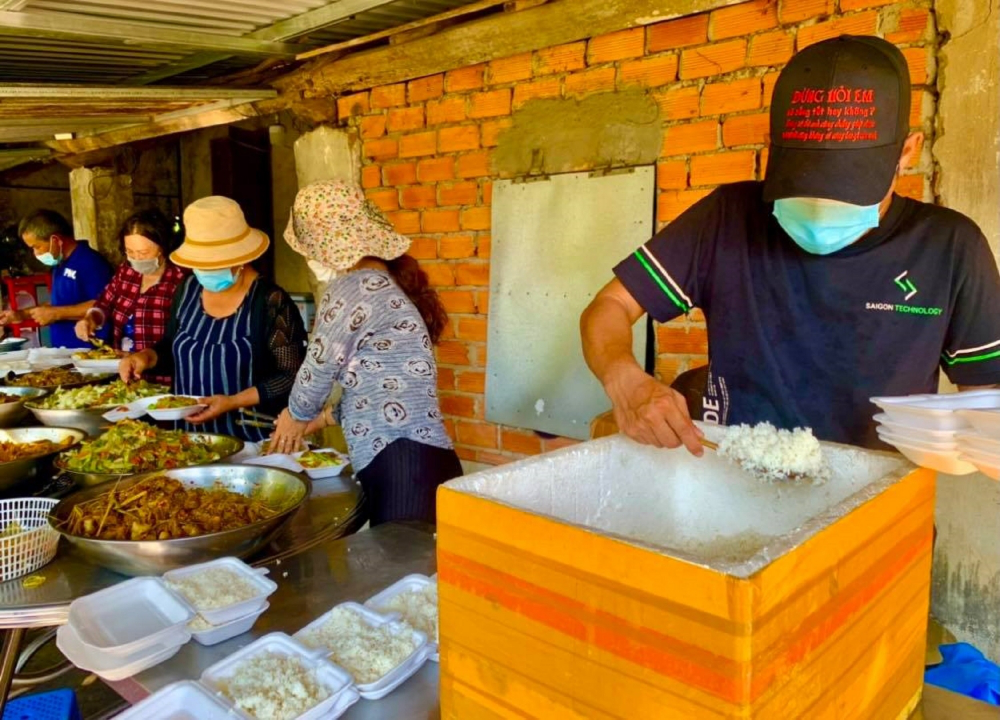 Thousands of meals are prepared and delivered to poor patients and workers. Photo: Vietnam Times
Linh said the expenditure to run the service is generated by mobilizing social support and her own money. Recently, more people have been supporting her after understanding her effort. Many small traders close to Linh's shop have been giving her vegetables so Linh can continue to provide meals for thousands of people.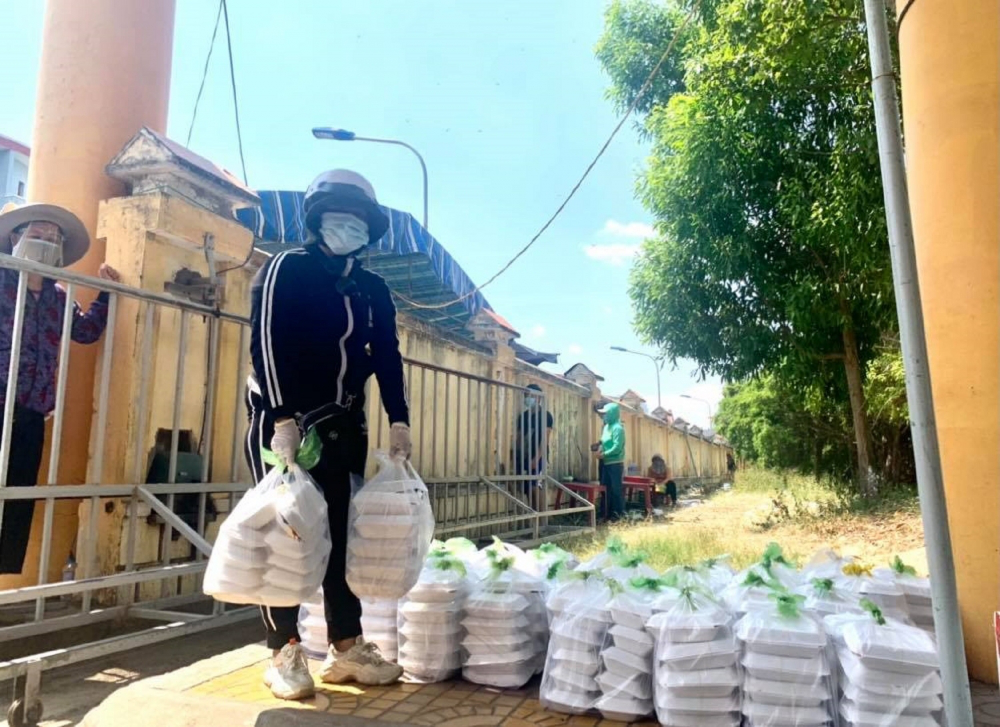 Linh and others place the meals in front of hospitals and medical staff distribute them. Photo: Vietnam Times
Every day, Linh, her friends, neighbors and other supporters wake up at 3 a.m. to prepare food so they can bring meals to people in need on time.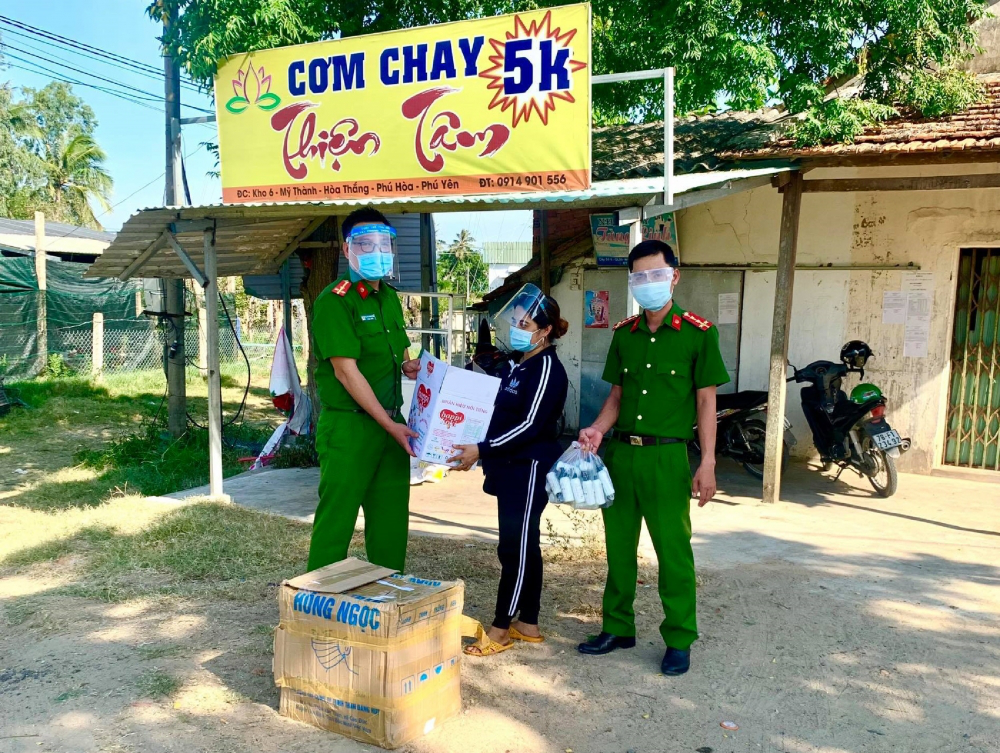 Linh also provides food to the policemen working at the Covid checking stations. Photo: Vietnam Times
Admiring Linh's goodwill, many people help her cook. Some support her by providing money and ingredients, while others bring meals. "People are facing many difficulties so I will try to help as many as I can. This is possible thanks to the support of many others, from sponsors to volunteers. We all hope that the current challenges will end and the pandemic will soon pass so that life can return to normal," she said.
Linh will continue the initiative until Covid is controlled in Phu Yen. Photo: Vietnam Times