Overseas Vietnamese Children Support Covid-19 Vaccine Fund
More than 70 children living abroad have shown their support to Vietnam's Covid-19 vaccine fund, hoping to soon visit their homeland when the pandemic is well controlled.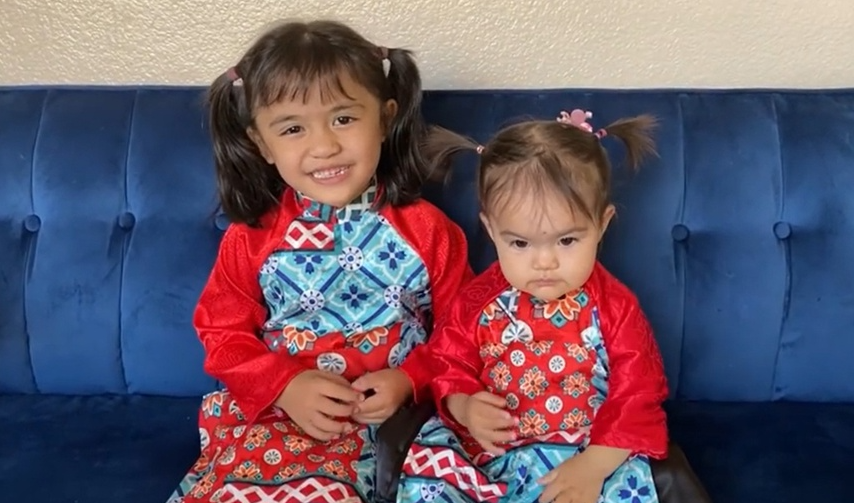 Anne Vy and her little sister. (Photo: Unite for Vietnam)
"When the pandemic is over, I want to visit my grandparents in Vietnam. Be strong, Vietnam!" said Anne Vy, a five-year-old Vietnamese American. Vy is one of 70 Vietnamese origin children joining a campaign named "10,000 Covid-19 Vaccine Doses for Vietnam," held by the "Unite for Vietnam" group.
The group will auction the children's paintings and hold art performances virtually to support the fund. "The campaign is both a playground where children can express their affection to the homeland and their relatives in Vietnam, and a meaningful and practical activity during the complex pandemic period," Trang Doan, a member of the group, said.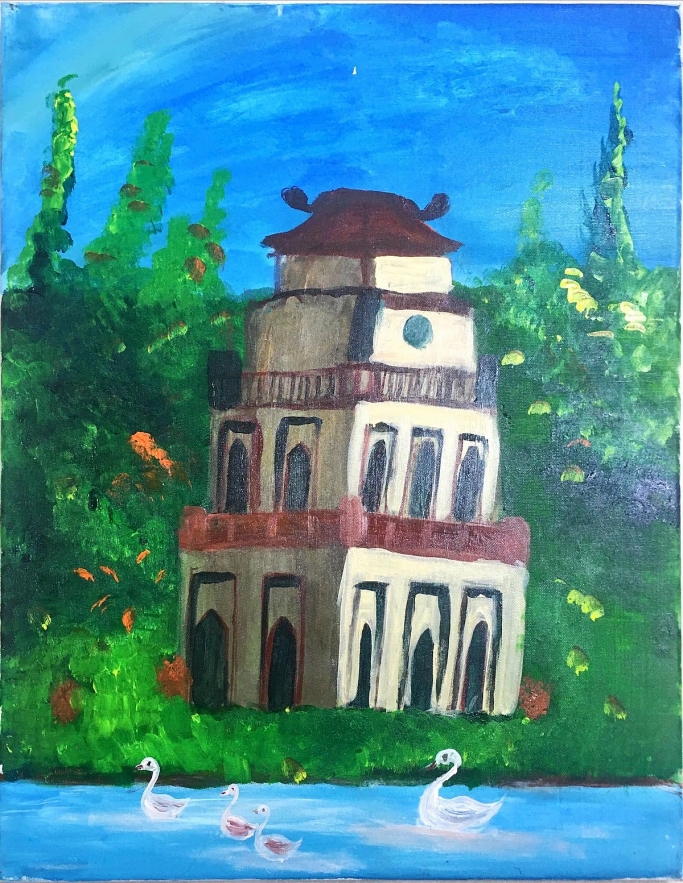 A painting of Hoan Kiem Lake by overseas Vietnamese children. (Photo: Zing News)
"Hope the pandemic ends in the homeland"
In an interview with Zing, Trang Doan said that since its launch, the campaign had received more than 50 paintings and embroidery from overseas Vietnamese children all around the world.
All the works were made by the children themselves to support the fight against the pandemic in Vietnam. After posting photos of the works on social media, they will be auctioned. All the money raised by the auction will be sent to Vietnam's vaccine fund.
In addition to the auction, there will be a virtual "talents show" where children sing, dance, or tell stories to express their affection for Vietnam. "Many children said they joined the activity because they miss Vietnam, they hoped that the pandemic will soon be over in Vietnam so that they can visit their grandparents and relatives. Those simple words clearly express feelings of overseas children to the homeland," Trang Doan said.
To Trang Doan, the most impressive moment was when she received donating money from Quynh Huong. Living in California (USA), Quynh Huong works as a part-time nanny and earns USD 14 per hour. She donated her two-week salary to Vietnam's vaccine fund.
"Many people may think that it was just a small amount of money, but Quynh Huong put a lot of effort to do something for the community," Trang Doan said.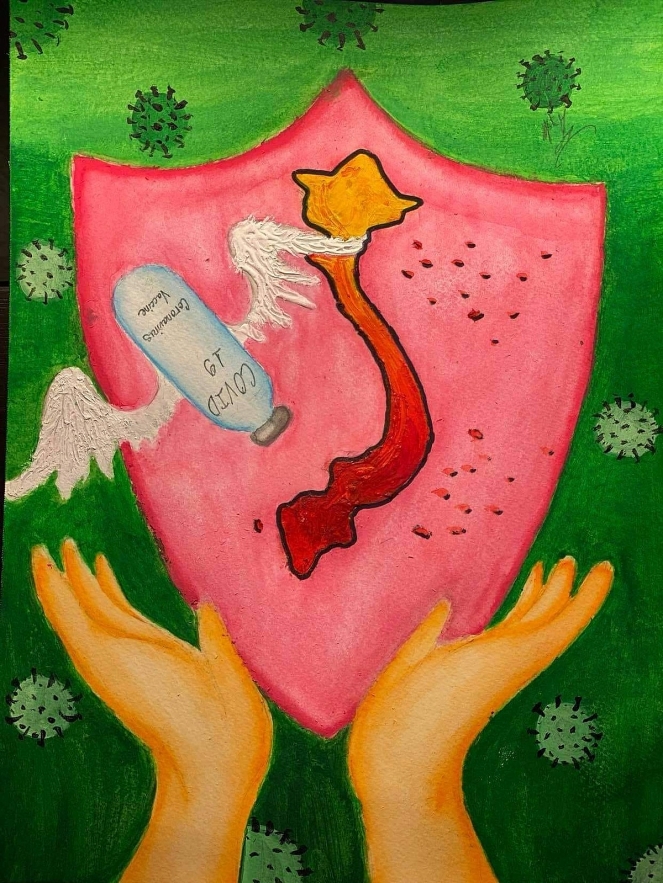 A painting of overseas children. (Photo: Zing News)
Call for USD 40,000 for Vietnam's vaccine fund
Pham Hang, the campaign coordinator in Vietnam, said that the group was formed in August 2020 to ask Vietnamese in the USA to donate medical supplies and necessities to Da Nang, which was a pandemic hot spot at that time.
The "10,000 Covid-19 vaccine doses for Vietnam" campaign started in June 2021, when the pandemic situation in Vietnam got complicated. "Though only launched last month, the campaign quickly gains support from overseas Vietnamese," said Minh Phuong, one of the co-founders.
The campaign includes direct fundraising via the GoFundMe fanpage, paintings auction, and children's art performances. All money raised by those activities will be sent to Vietnam's vaccine fund.
In May, Vietnam set up a Covid-19 vaccine fund to raise contributions from various sources, including private companies and citizens, to ease the burden on its resources. As of 5 pm on June 28, the national Covid-19 vaccine fund received over VND 7.8 trillion (USD 340 million) raised by 352,562 organizations and individuals, according to its management board.
Vietnam aims to procure 150 million doses of vaccines to cover 70 percent of its population this year, the Health Ministry announced earlier, at an estimated cost of VND 25.2 trillion (USD 1,090 million).