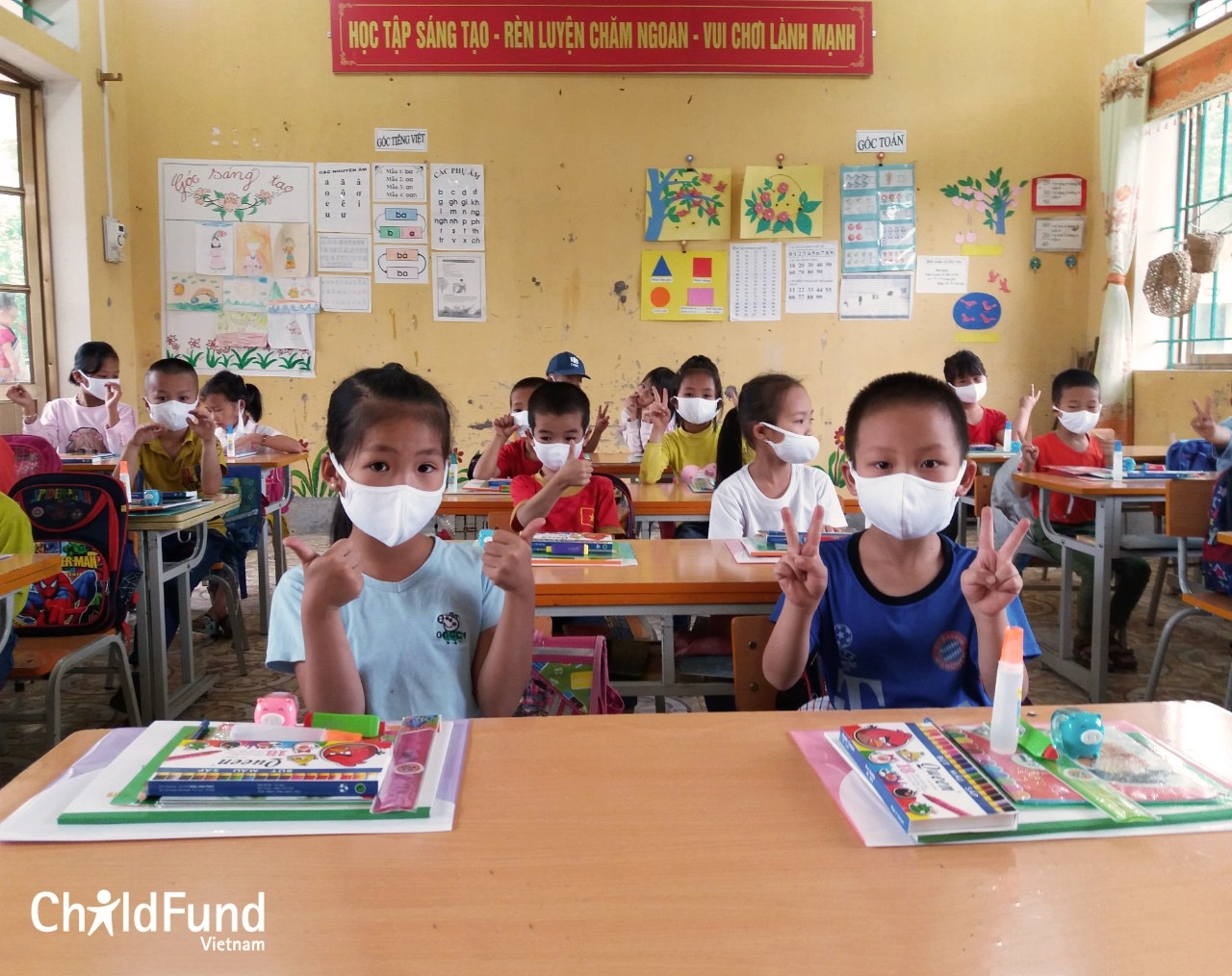 On May 12, more than 13.600 school stationery sets have been delivered to students in Cao Bang, Bac Kan and Hoa Binh. This is included in the second phase of the commodities distribution in response to COVID-19 pandemic run by ChildFund Vietnam.
Social distancing has been taken down, allowing children to get back to schools gradually. In this regard, maintaining good hygiene will still be a must in every school in order to keep the kids safe and healthy always.
Given that the pandemic is occurring unpredictably, from April 17, ChildFund Vietnam has catered commodities to children in the project areas in Cao Bang, Bac Kan and Hoa Binh provinces.
According to Nguyen Thi Bich Lien - Country Director of ChildFund Vietnam, the emergency assistance in response to the COVID -19 pandemic in Vietnam is a part of building strong and resilient communities in the northern provinces. Currently, ChildFund is working closely with partners in the project areas as well as related ministries and agencies to support the prevention of the COVID -19 epidemic and to prevent the spread of viruses in the community.
ChildFund Vietnam's emergency response is expected to benefit more than 27,000 children over the coming months.
The second phase has delivered 29,255 bars of soap, 4,126 bottles of hand sanitiser, 1400 sets of protective suit and 990 phone cards (each is worth VND 200,000 or USD 8,56) and 561 infrared thermometers.
Also, more than 13,600 school stationery sets have been given to preschool and primary school students. These sets contain colouring books, children storybooks, crayons, notebooks, rulers and so on.This is expected to help ease the children back into school mode after the pandemic break./.
Hannah Nguyen