Korean football club fined after allegedly filling empty seats with 'sex dolls'
The football team FC Seoul has been handed a 100 million KRW (USD 81,300) fine after being accused of placing sex dolls in its stands to add to the atmosphere during a closed match.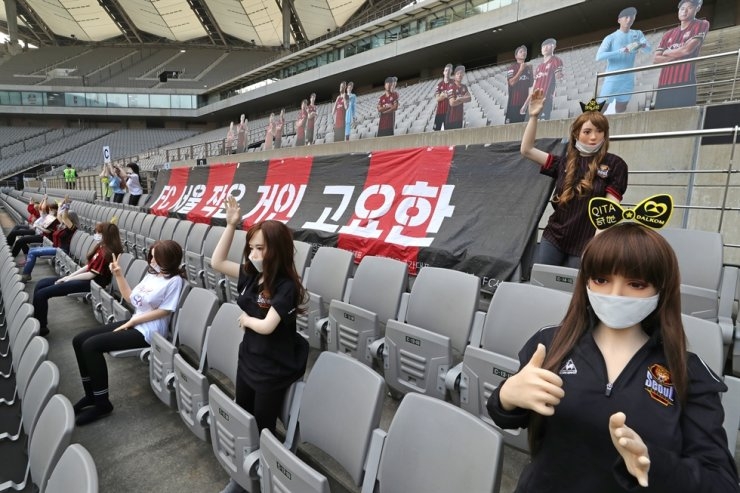 Sex dolls are being displayed during the K League 1 match between FC Seoul and Gwangju FC at the Seoul World Cup Stadium, Sunday. / Yonhap
Sporting events around the globe have been halted because of coronavirus, but South Korea's K League is pushing ahead with matches without spectators.
South Korea's K League kicked off on May 8, and as one of the only leagues in action, was broadcast around the world.
The only people who are allowed to enter the stadium, such as journalists and club officials have to enter one-by-one, keeping two meters apart. They have their temperature checked at the door, sanitize their hands, and are given disposable gloves to wear along with their face masks while inside the ground.
From robot drummers to cardboard cut-outs to pre-recorded chants, global sports leagues are trying to make their empty stadiums lively.
However, FC Seoul sparked controversy on May 17 during its home match against Gwangju in South Korea's top football championship, with the club being accused of using sex dolls to fill its stands.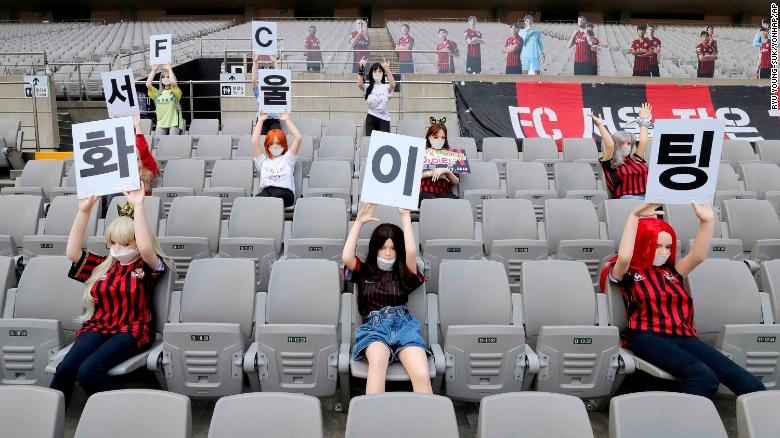 The dolls were in the stands for May 17's game against Gwangju. Source: CNN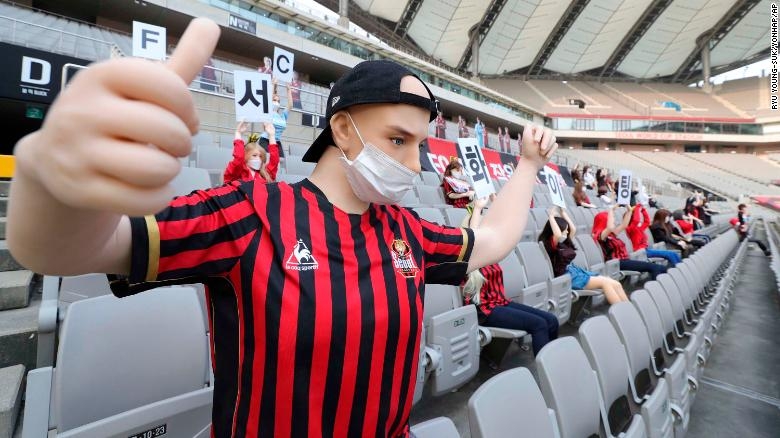 The dolls were in the stands for May 17's game against Gwangju. Source: CNN
During the match, fans took to social media to raise suspicions that those mannequins, some dressed in FC Seoul kits and all wearing masks, weren't what they first seemed to be. Those dolls held up signs in support of FC Seoul, but one banner showed the names of an adult toy manufacturer and of models who'd inspired those dolls.
The club apologized and the K League has handed down a 100 million KRW (USD 81,300) fine over the incident, according to a spokesperson for the team.
FC Seoul told CNN on May 21 it would "humbly accept" the decision.
Fans criticized the club online and said it had blown the chance to show off the K League to an international audience, while others said the whole incident had been blown out of proportion.
Responding to criticism, the club issued an apology on Instagram and Facebook on May 17.
"Regarding the cheer mannequins that were installed during the game on the 17th, we sincerely apologize for causing deep concern to the fans," the statement said.
FC Seoul explained that although the dolls were made to look like real people, rather than conventional mannequins, it had checked they were "not at all related to adult products" before agreeing to install them, and had been told they would be mannequins of the kind commonly used to model clothes.
Staff "went through the confirmation process that they were not adult products several times," said the statement, and didn't notice that an ad for adult products was visible on the day of the game.
"This is our fault without excuse," said the club. "Regardless of the reason, we apologize again for causing great concern to the fans who love and cheer for FC Seoul."
Creative ways to create an atmosphere in an empty stadium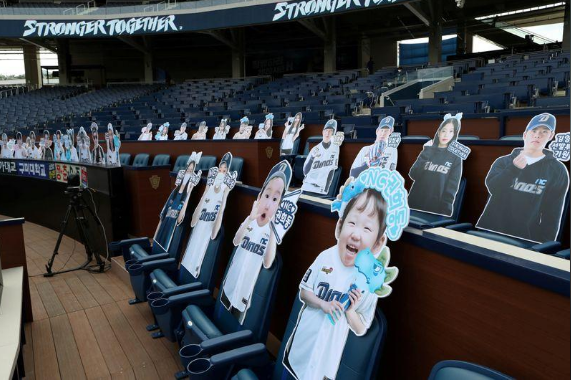 Life-size cardboard cutouts with portraits sent by the fans are placed at the professional baseball team NC Dinos' stands during a match against LG Twins, amid the coronavirus disease (COVID-19) outbreak, in Changwon, South Korea, May 8, 2020. Picture taken May 8, 2020. Yonhap/via REUTERS
The South Korean K League is one of just a handful of sports leagues and even who have been getting creative in order to fill their stadiums.
Baseball fans may not be allowed to watch their favourite teams live at stadiums due to the COVID-19 pandemic but NC Dinos' stands were not empty thanks to life-sized cardboard cut-outs of portraits sent in by the fans.
The Korean Baseball Organization (KBO) League season kicked off this month after a five-week delay due to the coronavirus.
"No fans were allowed in even though the league reopened," Dinos' marketing manager Park Joong-un said. "So, we've thought about a way of giving enjoyment to fans and motivation to the players."
The club said more than 60 fans participated, sending their own pictures, along with their favourite players or even their pets.
The club also set up cardboard cut-outs with characters of US baseball team Durham Bulls after the minor league team declared its support for Dinos on Twitter.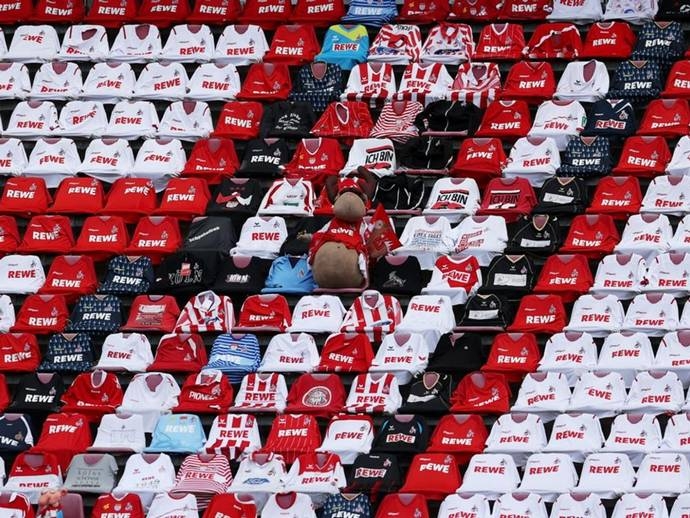 German football club Cologne used fans' shirts, scarves and stuffed replicas of goat mascot Hennes to create a tifo out of the empty seats. GETTY IMAGES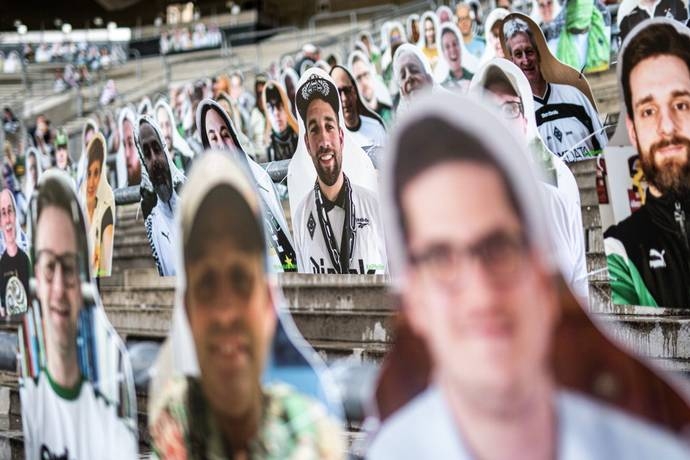 Borussia Moenchengladbach has filled its terraces with life-sized cardboard cut-outs of fans. GETTY IMAGES
Sport took a surreal twist when baseball league in Taiwan (China) started last month, with a group of robots -- some wearing wigs -- banged drums for Rakuten Monkeys' opening game.
Mannequins wearing team colours were placed around the stadium, along with cardboard cut-outs of fans, media and players' family members.
German football club Borussia Moenchengladbach also gave fans the chance to have life-sized images of themselves in the stands.
Meanwhile, TV viewers of Australian Rules football will hear pre-recorded crowd noises laid over the match footage when games return next month.
Software developers took the idea a step further and have launched an app, MyApplause, which allows fans to create crowd noise from their homes.
South Korean baseball has also taken a high-tech approach with fans beamed onto a stadium big screen as they watch the game online./.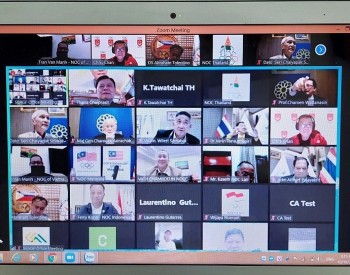 National
Vietnam News Today (October 19): Vietnam records 3,159 new local Covid cases; Vietnam ratifies ASEAN Trade in Services Agreement; SEA Games 31 likely to be held in Vietnam in May 2022; Goethe-Institut's science film festival goes virtual from October 18.
Friendship
PeaceTrees continued UXO-clearing efforts in the central province of Quang Tri in spite of severe storm warnings.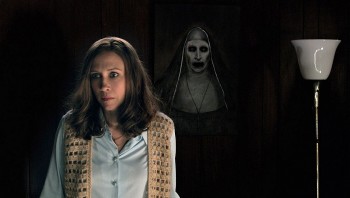 Handbook
Halloween is coming, and nothing is better than some good and spooky horror films. Here is a list of carefully selected 20 horror movies on Netflix that you can stream right now.