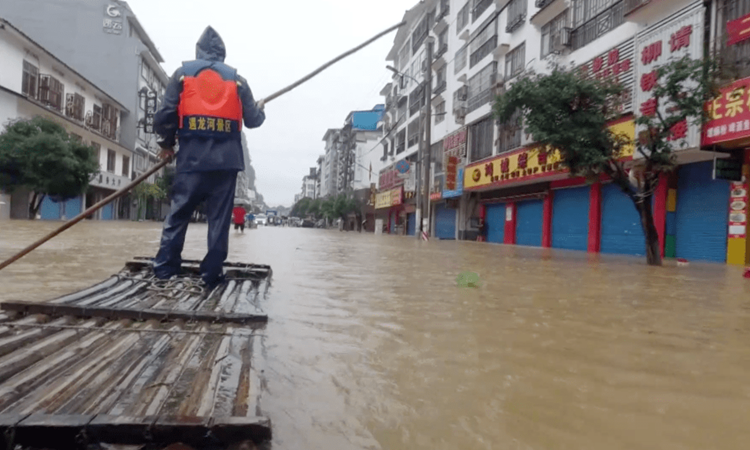 Floods have affected 38 million people (Photo: VnExpress)
Since June, devastating floods have affected 38 million people. Some 2.24 million people have been displaced, with 141 people dead or missing, reported by CNN.
On Sunday, Chinese authorities raised China's flood alert to the second highest level. Chinese President Xi Jinping called for stronger and more effective measures to protect lives and assets.
A total of 443 rivers nationwide have been flooded with 33 swelled to the highest levels ever recorded, said the Ministry of Water Resources on Monday.
Some of the worst affected areas include many of the regions hardest hit by the coronavirus, just months after they emerged from strict lockdown measures.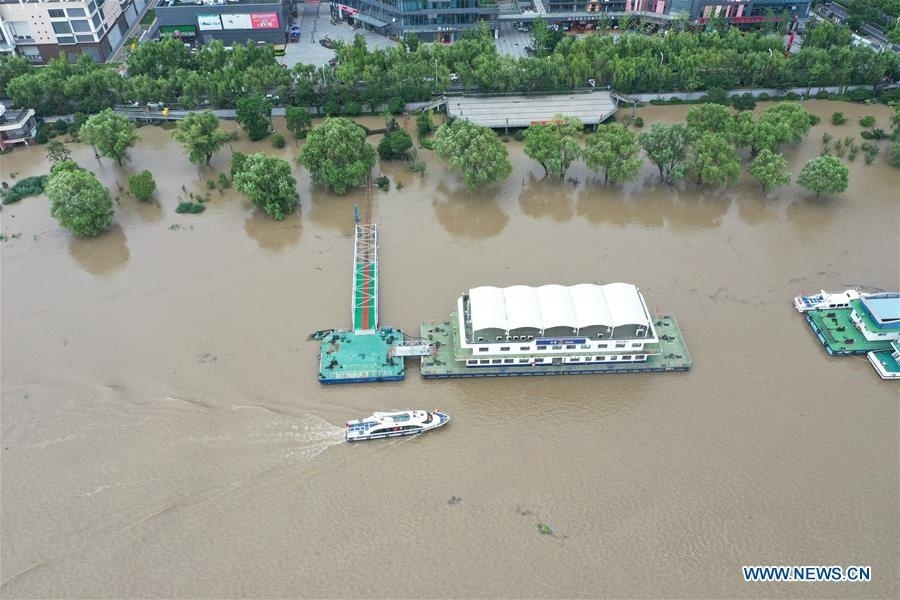 443 rivers nationwide have been flooded (Photo: International News)
This year's deluge is particularly bad in Chinese history. It has hit 27 out of 31 provincial regions in mainland China, and water levels have reached heights not recorded since 1998, when massive floods killed more than 3,000 people.
Authorities in Jiangxi, one of the worst hit areas, issued wartime measures after Poyang lake topped 22.5 meters, exceeding levels reached in 1998. It has raised its alert level to the highest and evacuated more than 400,000 people. The neighboring area of Anhui has also been hit by severe floods.
China has endured weeks of severe rains, flooding and mudslides. Houses have been collapsed into muddy floodwaters and residents have been pulled from their homes by firefighters on rafts. Last week, students travelled to the national university entrance exam in kayaks and bathtubs, according to the Guardian.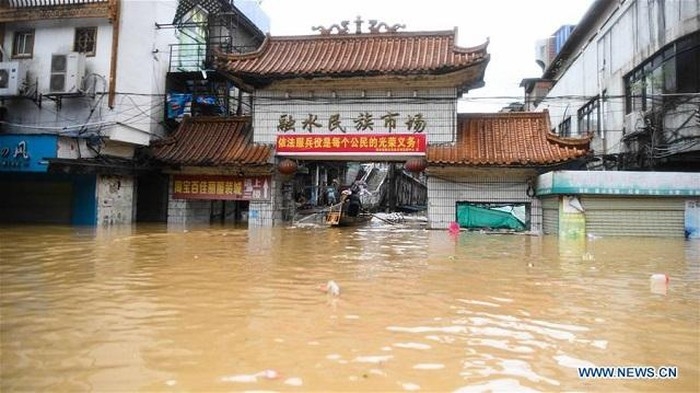 This year's rainfall in China is more intense (Photo: Bao Moi)
"Compared with before, this year's rainfall was more intense", said Chen Tao, chief weather forecaster at the National Meteorological Center.
In Hubei, historic levels of rainfall were recorded in several cities, causing widespread floods and landslides. On Thursday, more than 9 million residents have been affected, causing 11.12 billion yuan (USD 1.6 billion) of economic losses, Xinhua reported.
The flood is unlikely to subside as more heavy rains are forecast for the coming days. On Tuesday, the China Meteorological Administration issued a blue alert for heavy rain from Tuesday to Saturday in several provinces in the country, including Sichuan, Hubei, Anhui, Jiangsu and Zhejiang.
About 15 million people lost their homes and million of farmers lost land and crops. On Saturday, China's National Development and Reform Commission said that it would send 309 million yuan (USD 44 million) in relief funds to affected regions, including Jiangxi, Hubei and Chongqing. However, officials said the floods resulted in direct economic losses of more than 60 billion yuan (USD 8.5 billion).
Candy Lee