China flood latest news: Downpours to continue raging, China raises flood alert to second highest level
Heavy flood is still raging regions along the Yangtze River in China, with no sign of stopping. As a result, the country on Sunday has to level up its flood response alert to the second-highest grade. 
The downpours continued to batter China, with the eastern provinces of Jiangsu and Jiangxi among the worst hit, state media reported.
Regional flooding in the Poyang county of Jiangxi has made water levels of China's Lake Poyang, its biggest freshwater lake, surge to above 22.52 meters, a historical high, and well above the alert level of 19.50 meters.
By Saturday evening, provincial military authorities had dispatched thousands of soldiers to help bolster nearly 9 km (6 miles) of the lake's banks to prevent them from bursting, state television said.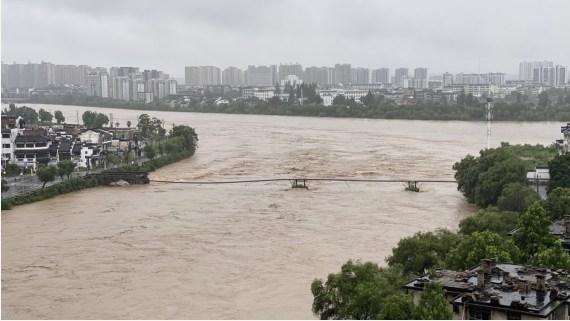 33.85 million people were affected by the flood in China (Photo: Macao Business)
A total of 141 people died or went missing, and 33.85 million people were severely affected by the flood in 27 provincial regions in China, including Anhui and Jiangxi, CGTN reported.
The Jiangxi authorities expect severe regional flooding in Poyang, which is China's largest freshwater lake, and joins the Yangtze near the city of Jiujiang.
The level of the lake rose at an unprecedented speed and reached 22.65 meters, above the record high set in 1998 and much higher than the alert level of 19.5 meters.
The flood-affected 5.2 million people in Jiangxi province alone, with 432,000 people evacuated. It also damaged 4.56 million hectares of crops and toppled 988 houses, leading to direct losses of 6.5 billion yuan (USD 929 million), informed CCTV.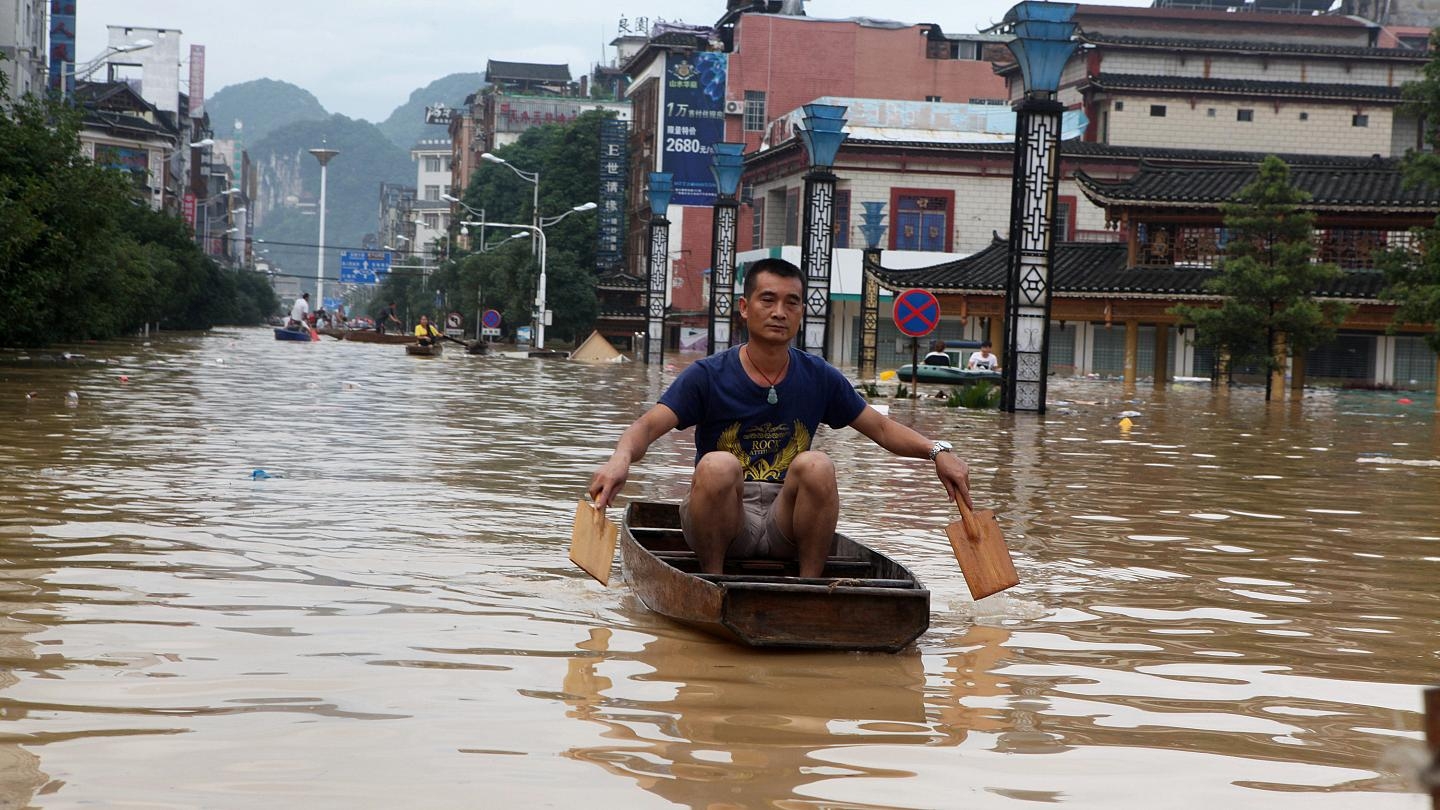 China's national observatory renewed its yellow alert for rainstorms on Saturday (Photo: Euronews)
2,242 km of the 2,545 km of riverside and lakeside embankments in Jiangxi province have seen water levels exceeding the warning marks. China's emergency management ministry said that it diverted assault boats, tents, folding beds and blankets to Jiangxi.
The flood also caused the Zhongzhouwei dyke, Poyang district, Jiangxi province, to break, China Daily reported. More than 8,000 people in the affected areas were evacuated.
The Guidaowei dike also broke, flooding more than 1,000 hectares of crops. 9,000 people were evacuated.
Meanwhile in Dongzhi county, neighboring Anhui province, the flood affected more than 260,000 people or about half of the county's population. More than 6,667 hectares of crops were destroyed, according to China.
China's national observatory renewed its yellow alert for rainstorms on Saturday, warning of heavy weekend rain in Sichuan and Chongqing, as well as Hubei and Hunan.
Authorities in Jiangsu province in the Yangtze Delta issued orange flood alerts on Saturday, the second-highest level, saying that huge, long-lasting volume of water would pour from the river.
China's National Development and Reform Commission (NDRC) informed that they have allocated relief funds of USD 44.13 million to flooded areas.
This money is part of the Chinese government's budget investment for disaster relief and emergency assistance. This fund will be used to restore infrastructure and public welfare facilities in areas affected by natural disasters, including Anhui, Jiangxi, Hubei and Chongqing cities.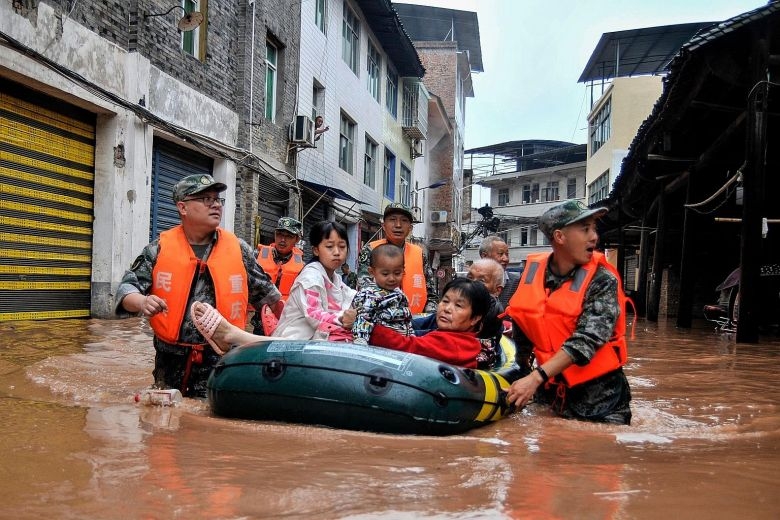 China has been vulnerable to floods throughout its history (Photo: The Straits Times)
China has blamed unusual weather, including the humidity from the South China Sea and the Indian Ocean, as the immediate cause, but it also said long term changes in climate have made it more vulnerable.
"The floods in southern China are consistent with an increase in extreme weather due to climate change", said Liu Junyan, campaigner with the environmental group Greenpeace.
"In many parts of China, we have seen dramatic changes in precipitation in recent decades, and as a result, flooding."
China has been vulnerable to floods throughout its history, with climate conditions worsen by deforestation, reclamation of wetlands, and storage of water for power generation and irrigation said Channel News Asia.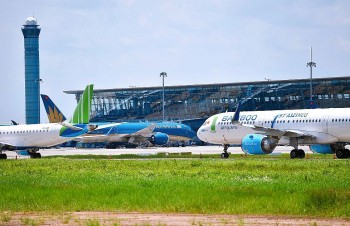 Economy
Vietnam Business & Weather Briefing (August 9): Vietnam's economic growth is expected to reach 7.5% in 2022, new securities accounts hit a near two-year low in July.