US Secretary of State Pompeo criticizes Chinese 'bullying' in regional waters
US Secretary of State Mike Pompeo on July 8 has stressed the need for countries to work together in dealing with China's stepped-up activities in regional waters.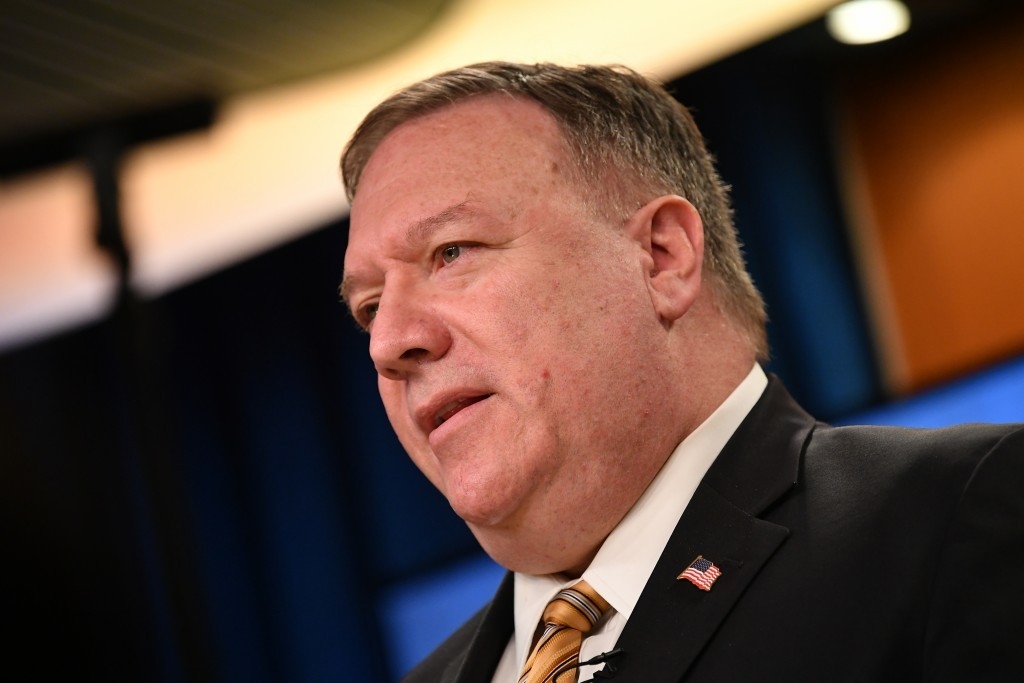 US Secretary of State Mike Pompeo. AP Photo
Pompeo said China took "incredibly aggressive action" against India in a recent border clash between the two neighboring countries.
Indian and Chinese troops on the night of June 15 fought with rods and clubs, in a skirmish that left 20 Indian soldiers dead, Reuters reported. According to Indian government sources, China on July 6 began pulling troops back from along the border with India, after weeks of negotiations between senior military officials from both sides.
Beijing has yet to confirm any casualties suffered from the incident, but deaths on the Indian side were the highest along the border in more than 50 years, Reuters reported.
"The Chinese took incredibly aggressive action. The Indians have done their best to respond to that," Pompeo said in a State Department press conference. "I'd put this in the context of General Secretary Xi Jinping and his behavior through the region, and indeed, throughout the world."
"From the mountain ranges of the Himalayas to the waters of Vietnam's exclusive zone, to the Senkaku Islands, and beyond, Beijing has a pattern of instigating territorial disputes," said the US Secretary of State.
"The world shouldn't allow this bullying to take place, nor should it permit it to continue," he said.
Pompeo added, "This is what the world must come together to respond to."
Last week, Chinese patrol vessel entered Japan's territorial waters around the Senkaku Islands in the East China Sea, and approached a Japanese fishing boat.
And last month, Chinese ships rammed and sunk a Vietnamese fishing boat by near Hoang Sa (Paracel) archipelago in the East Sea (internationally known as South China Sea).
This is the second time in less two months that Vietnamese fishermen were attacked by Chinese vessels.
Reiterating that the CCP has engaged in both maritime and boundary disputes, he said there aren't many neighbours that can satisfactorily say that they know where their sovereignty ends in that the Chinese Communist Party will respect that sovereignty. That's certainly true now for the people of Bhutan as well, he said.
"This is what the world must come together to respond to, this increasing revisionist effort that the Chinese Communist Party is engaged in. It's something that President (Donald) Trump has taken incredibly seriously, he said.
The photo taken on July 4, 2016 shows Chinese ships participating in exercises in the South China Sea
After the 36th ASEAN summit on June 26, a joint statement was issued expressing concerns over the complicated situation in the East Sea.
The ASEAN leaders stressed the importance of maintaining and promoting peace, security, stability, safety and freedom of navigation and over-flight above the East Sea, as well as upholding international law, including the 1982 UNCLOS, in the East Sea, working actively towards the full and effective implementation of the 2002 Declaration on the Conduct of Parties in the East Sea (DOC) in its entirety, and the early conclusion of an effective and substantive Code of Conduct in the East Sea (COC), consistent with international law, including the 1982 UNCLOS.
US Secretary of State Mike Pompeo on June 28 tweeted that China cannot be allowed to treat the South China Sea as its "maritime empire."
"The United States welcomes ASEAN leaders' insistence that South China Sea disputes be resolved in line with international law, including UNCLOS. China cannot be allowed to treat the SCS as its maritime empire. We will have more to say on this topic soon," the tweet read.
Pompeo also included a link to the ASEAN Leaders' Vision Statement on a Cohesive And Responsive ASEAN: Rising Above Challenges And Sustaining Growth, which was passed by ASEAN leaders at the 36th ASEAN Summit in Hanoi two day before.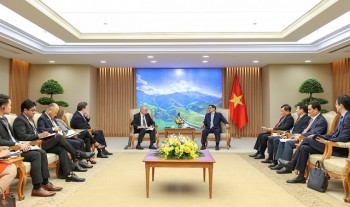 National
Vietnam News Today (Dec. 6): Vietnam records 427 new Covid-19 cases on December 5; PM hosts USABC, US corporation leaders in Hanoi; Proper investment needed to develop night-time economy; Vietnam welcomes New Zealand investors for win-win partnership.