China operating world's second-biggest hydropower dam raising environmental concerns
The first two generating units of the world's second-biggest hydroelectric dam were officially turned on Monday in southwestern China, and also raising environmental concerns.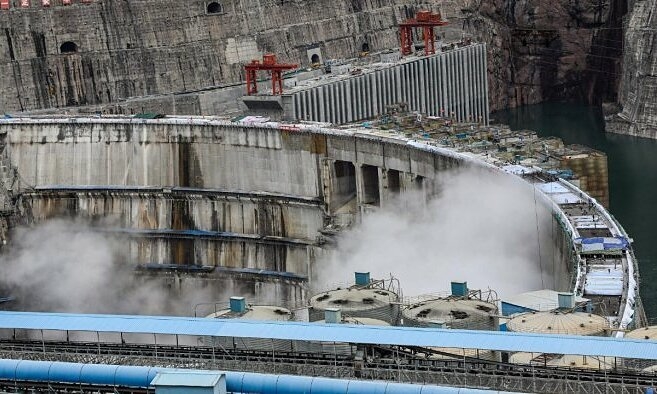 Water is released from the dam of Baihetan hydropower station in Ningnan county, in southwestern China's Sichuan province on June 27, 2021. Photo: Xinhua News Agency
The Baihetan Dam on the Jinsha River, a tributary of the Yangtze, is part of Chinese efforts to curb surging fossil fuel demand by building more hydropower capacity at a time when dams have fallen out of favor in other countries due to environmental complaints, as reported by AP.
The announcement comes ahead of the ruling Communist Party's celebration this week of the official 100th anniversary of its 1921 founding.
Plans call for the 289-meter-tall (954-foot-tall) Baihetan Dam to have 16 generating units with a capacity of 1 million kilowatts each. That will make it second in size after the Three Gorges Dam, opened in 2003 on the Yangtze, with 22.5 million kilowatts of generating capacity.
Both were built by the state-owned Three Gorges Group Corp., the world's biggest investor in hydro, solar and wind generation.
Chinese leaders are building more dams in an effort to reduce reliance on coal and to curb surging demand for imported oil and gas.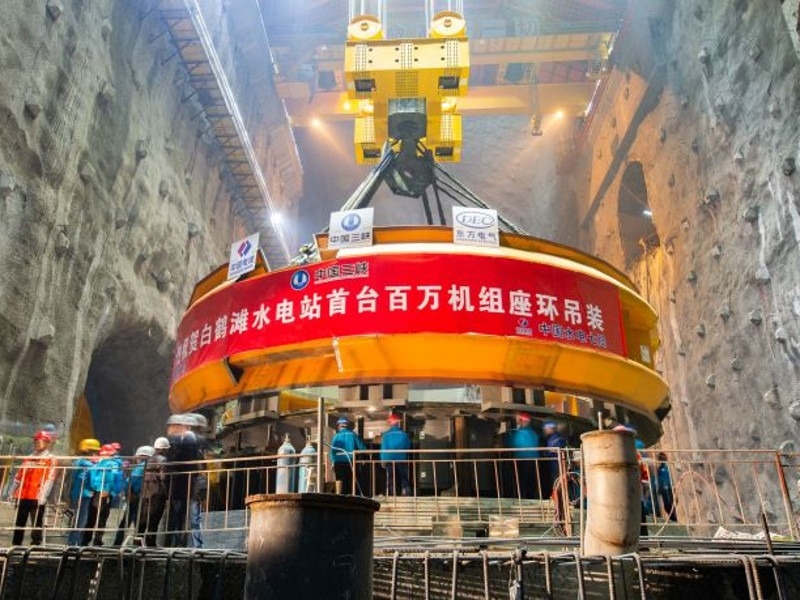 At the construction site. Photo courtesy of China Three Gorges Group
Chinese President Xi Jinping said he hoped the plant would be able to "make greater contributions toward achieving the goals of carbon peaking and carbon neutrality," in a congratulatory message published by the government.
China is a leader in developing ultra-high-voltage, or UHV, transmission technology to move power from dams in the southwest to Shanghai and other eastern cities.
Once fully operational, the Baihetan Hydropower Station should eliminate the need to burn 20 million tons of coal annually, the official Xinhua News Agency said, citing Three Gorges Group.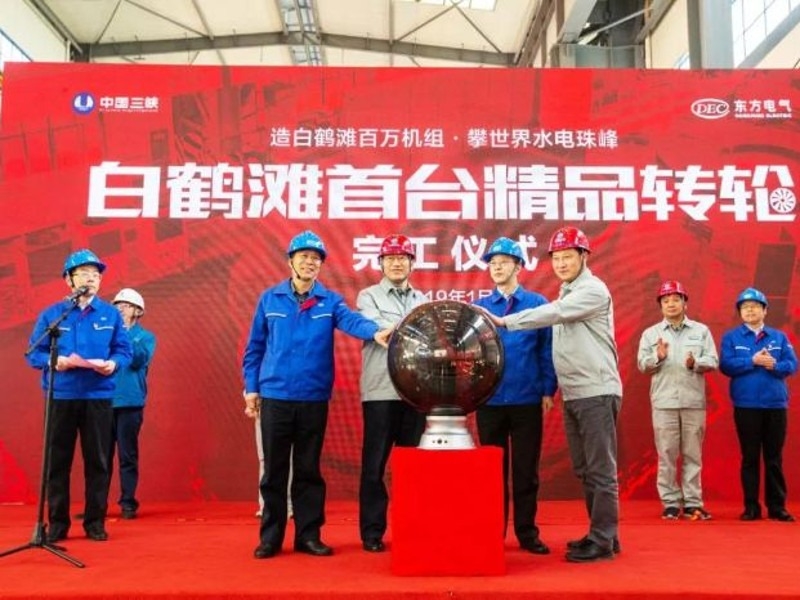 Photo courtesy of China Three Gorges Group
Environmental concerns
But environmental groups have warned for years that dam-building disrupts the habitats of rare plants and animals, including the critically endangered Yangtze Finless Porpoise.
Dam construction on the river has changed the composition of sediment in the water, causing "large-scale hydrophysical and human health risk affecting the Yangtze River Basins downstream," scientists wrote in a paper published in Elsevier's Science of the Total Environment journal this month.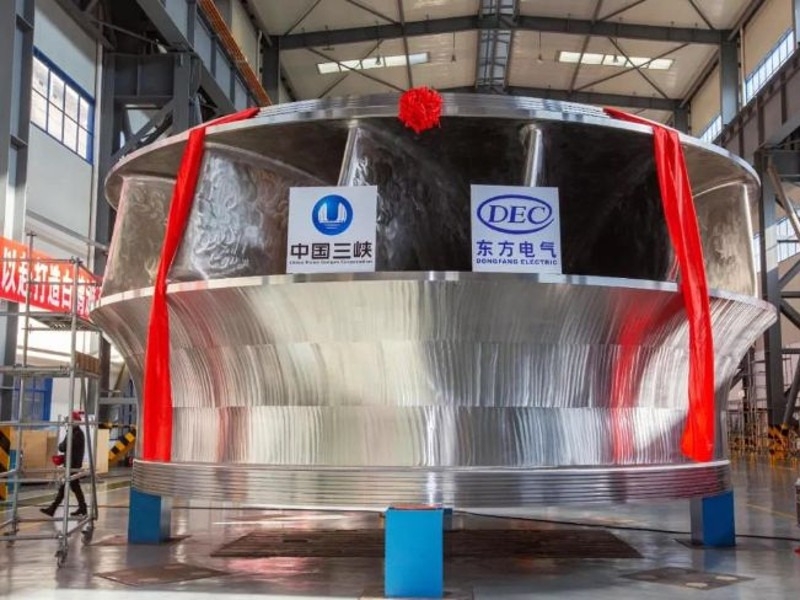 Photo courtesy of China Three Gorges Group
As reported by AFP, the massive engineering projects have also displaced hundreds of thousands of local communities and prompted concern in neighboring countries
China's planned mega-dam in Tibet's Medog County, which is set to surpass the Three Gorges Dam in size, has been described by analysts as a threat to Tibetan cultural heritage and a way for Beijing to effectively control a substantial portion of India's water supply.
The impact of dams on China's portion of the Mekong has also raised fears that irreversible damage is being inflicted upon a waterway which feeds 60 million people downstream as it winds through to the Vietnamese Delta.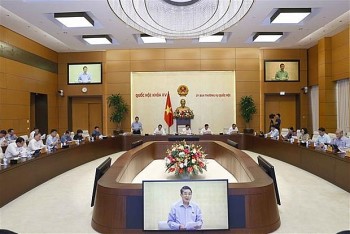 National
The National Assembly (NA) Standing Committee examined the draft revised Law on Protection of Consumer Rights on August 15 as part of its monthly session.