China warns to boycott Apple if US bans WeChat
Chinese foreign ministry spokesman proclaimed that Chinese consumers could boycott Apple if the United States bans WeChat. The statement comes after the US President Donald Trump announced a ban from next month for TikTok and WeChat.
Trump signed a ban on TikTok, WeChat

On August 6, US President Donald Trump issued an executive order banning any transactions with ByteDance, the Chinese company that owns the video-sharing app TikTok.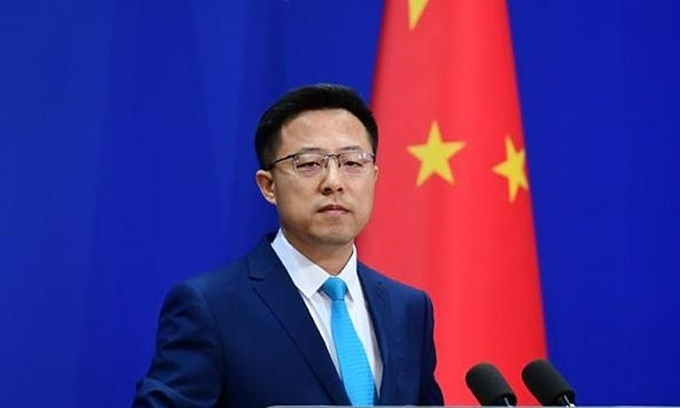 Chinese Foreign Ministry spokesman Zhao Lijian at a press conference in Beijing, April 9. Photo: China News.
"If WeChat is banned, then there will be no reason why Chinese shall keep iPhone and apple products", Chinese Foreign Ministry spokesman Zhao Lijian tweeted.
Zhao had also said on Thursday "many Chinese people are saying they may stop using iPhones if WeChat is banned in the US", and accused the US of "systematic economic bullying of non-US companies" by targeting the Chinese app.
The comments mark a rare direct reference by Beijing to boycotting an American product and come as the superpowers spar on multiple fronts including military activity in the South China Sea, Hong Kong and blame for the coronavirus, Bangkok Post reported.
Chinese social media users on Friday responded with mixed feelings to Zhao's warning on Twitter, which is blocked in China but accessible through virtual private network software.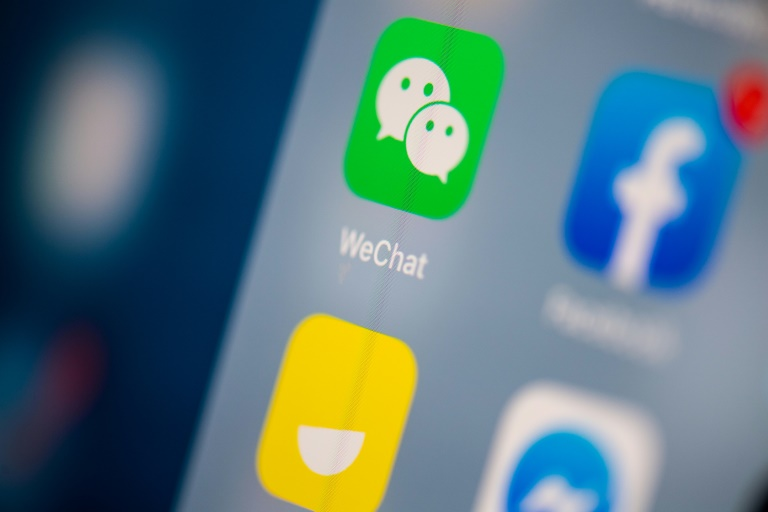 Donald Trump's decision to ban the use of WeChat and TikTok in the US has fanned tensions with China. Illustrative photo: Bangkok Post
"I use Apple, but I also love my country," one user on the Twitter-like Weibo platform, adding that "It's not a conflict."
"No matter how good Apple is, it's just a phone. It can be replaced, but WeChat is different," another user argued. "Modern Chinese people will lose their soul if they leave WeChat, especially business people."
US President Donald Trump this month announced a ban from mid-September on WeChat and another Chinese-owned app, TikTok, accusing them of threatening national security, further stirring up tensions between Beijing and Washington.
"The spread [of apps controlled by the Chinese government] continues to threaten the national security, foreign policy, and economy of the United States," the order reads. "The United States must take aggressive action against the owners of TikTok to protect our national security."
WeChat, known in mainland China as Weixin, has more than 1.2 billion active users. It is a popular messaging app used by users in China for making payments, e-commerce, sending money, and communicating with others on the app. It is also used for reading news, accessing Government resources, and for business purposes. For WeChat users, an iPhone without the app is effectively useless as millions of Chinese users rely on the service for daily activities.
Meanwhile, Apple accounted for eight percent of China's smartphone market in the second quarter of 2020, according to Counterpoint Research, far behind domestic leader Huawei.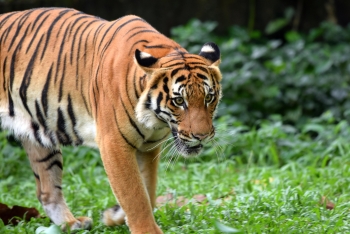 Economy
#ShopeeGivesBack, Shopee's long-term community initiative, has raised over RM48,000 from 1 May 2020 to 31 July 2022 for two Non-Governmental Organisations (NGOs) championing environmentally-conscious efforts in Malaysia.