CEO Tiktok resigns after Trump's ban
TikTok chief executive Kevin Mayer mentioned resignation in a letter only after 3 months under the press of Trump's administration
TikTok CEO Kevin Mayer has left the company amid ongoing disputes with the Trump administration and sale talks, first reported by the Financial Times. It is also informed on Thursday that the former Disney executive would be replaced in the interim by Vanessa Pappas, the general manager.
The chief executive of the Chinese-owned video app TikTok, said on Wednesday in a letter to his staff that he was resigning after the company came under sustained pressure from the Trump administration ordering ByteDance, the company's owner, to sell its withing 90 days.
"In recent weeks, as the political environment has sharply changed, I have done significant reflection on what the corporate structural changes will require, and what it means for the global role I signed up for," the letter said.
"Against this backdrop, and as we expect to reach a resolution very soon, it is with a heavy heart that I wanted to let you all know that I have decided to leave the company."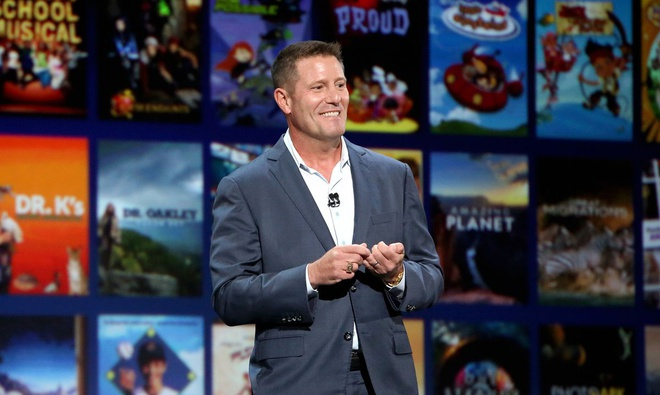 TikTok CEO Kevin Mayer resigned only after three months. Photo: Getty Image
Mayer joined Tiktok in May after leaving his position as head of direct-to-consumer content at Disney where he oversaw the launch of Disney Plus. His interim successor is Vanessa Pappas, general manager of TikTok in North America. According to New York Times, he added that he had signed up for a global role and that leading a global team had been a "big draw" for him.
"We appreciate that the political dynamics of the last few months have significantly changed what the scope of Kevin's role would be going forward, and fully respect his decision," a TikTok spokesperson said in a statement. "We thank him for his time at the company and wish him well."
The Financial Times quoted an excerpt from the letter that said: "I understand that the role that I signed up for – including running TikTok globally – will look very different as a result of the US administration's action to push for a sell off of the US business." Mayer said TikTok expected a resolution to Trump's orders "very soon"
Since early August, Trump has threatened to ban TikTok due to the risk of national security if ByteDance did sell its operations to US businesses within 45 days. The action is allegedly related to China and US ties. US companies including Microsoft, Twitter and Oracle have offered to acquire this Chinese app.
TikTok is suing the US government over the executive orders. In a blog post it said "the company does not take suing the government lightly, however we feel we have no choice but to take action to protect our rights, and the rights of our community and employees," reported The Guardian.
"In our complaint we make clear that we believe the Administration ignored our extensive efforts to address its concerns, which we conducted fully and in good faith even as we disagreed with the concerns themselves."
Zhang Yiming, the founder and chief executive of ByteDance, said in a note on Wednesday to employees that Mr. Mayer had joined the company at "arguably our most challenging moment." He said that he and Mr. Mayer had spoken and that he understood how Mr. Mayer's global role would be affected given that he was based in the United States, according to New York Times.
Overseas Vietnamese
Vice President Vo Thi Anh Xuan had meetings with several Thai leaders and high-ranking officials within the framework of her visit to Thailand to attend the Global Summit of Women (GSW) 2022.