Chinese Tycoon Ren ZhiQiang Faces Prosecution After Calling Xi JinPing A Clown
Ren Zhiqiang, a prominent real estate tycoon and a vocal critic of the Communist Party leadership, has been accused of severe violation of discipline and law and being disloyal to the party after calling Xi JinPing a clown.
Beijing district authorities announced on Thursday (July 23) that an influential former Chinese property executive has been ousted from Chinese Communist Party (CCP). Ren Zhiqiang, the former chairman of state-controlled property developer Huayuan Real Estate Group, was accused of serious violations of discipline and law, smearing the party and country's image, distorting the party and the military's history, being disloyal and dishonest with the party.
Ren Zhiqiang, the former chairman of state-controlled property developer Huayuan Real Estate Group, had called Xi a "clown" over a speech he made in February about government efforts to battle the coronavirus, said theguardian.
A notice from the Chinese authorities stated that Ren also used official funds on golf expenses, used office and residential spaces provided for free by businessmen, and unlawfully earned huge profits.
Ren Zhiqiang expelled from the Chinese Communist Party. Photo: AP
In a notice on Thursday night, the watchdog said Ren had been ousted from the CCP because he was in "severe violation of discipline and law".
According to the New York Times, Ren was detained in March after criticizing the Chinese President Xi Jinping's response to the COVID-19 outbreak. He is likely to face corruption charges. Ren's friends said that they lost contact with him from after he posted a critic article which was widely shared on domestic and foreign social media. His article was soon deleted in China.
In the article, Ren said a lack of press and speech freedom had prevented the COVID-19 outbreak from being tackled sooner, causing the situation to worsen.
Ren Zhiqiang had close ties with many Chinese officials, including Vice Chairman Wang Qishan, his former classmate. Ren regularly criticised the Chinese Communist Party. He was also an influential blogger on Weibo with millions of followers. His account was suspended by the Chinese government in 2016 after he repeatedly called for press freedom.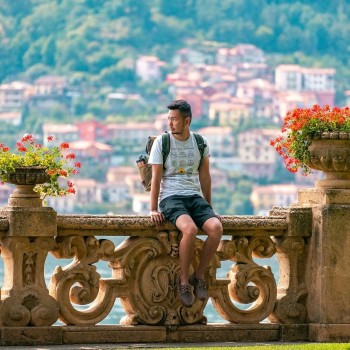 Travel
If you have the opportunity to visit Hoi An at the end of the year, these are some of the best recommendations for fun activities you can do from Peter R – a Thai travel blogger.