CNN Travel lists Vietnamese pho among world's 20th best soups
Vietnamese pho has been nominated the world's 20th best soups by CNN Travel.
If a steaming bowl of soup strikes you as the ultimate in old-fashioned comfort, you've got plenty of company. Soup is one of the world's oldest and most universal foods, said Janet Clarkson, author of the book "Soup: A Global History."
"Every culture has some kind of soup," she said. "It's got very ancient roots." Early people simmered everything from turtle shells to lengths of bamboo in soup, she writes in the book, turning out metal soup pots starting in the Bronze Age.
Boiling food made it possible to subsist on stable grains, with herbs and other ingredients added for nourishment or medicinal purposes.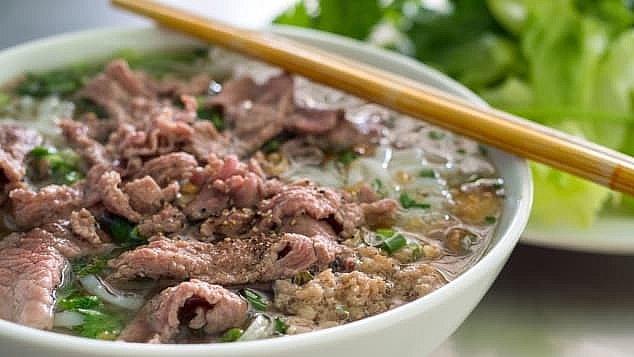 A bowl of beef pho is sure to cure what ails you. Leisa Tyler/LightRocket/Getty Images
Each time you deliver a pot of soup to a friend with the sniffles, Clarkson said you're in fact carrying on an age-old tradition. "Separating food and medicine — that's not how ancient people thought of it," she said. "I think in every country in the world, historically, some soups were seen as restorative."
That's true no matter what you call it. Today, soup leans brothy while stews are more substantial, but the world's spoonable foods have never fit neatly into the two English-language categories.
While Clarkson dove into centuries of etymology to trace the history of soup, potage and broth, she settled on a generously broad take. "Just some stuff cooked in water," she wrote, "with the flavored water becoming a crucial part of the dish."
It's a definition that leaves room for the world's amazing culinary diversity. Beef pho (Pho/Phở bò) of Vietnam has been nominated in the list of world's best soups by CNN Travel.
Broth is simmered for hours with cinnamon, star anise and other warm spices to create a wonderfully aromatic base for this rice noodle soup.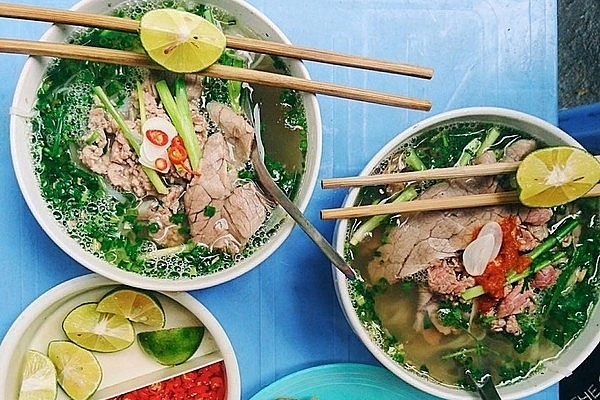 Photo: fantasea.
According to CNN Travel, Pho is among Vietnam's most recognized culinary exports, but the soup is a relatively new food, wrote Andrea Nguyen, author of "The Pho Cookbook."
And while today's pho restaurants serve a wide range of flavors, beef is the original. By 1930, Nguyen explained, the soup was served with slices of raw beef cooked gently in the broth.
Today, beef pho remains the most beloved version in Vietnam, with options that include the original raw beef, a mix of raw and cooked beef, brisket and tendon.
In 2019, CNN has named Vietnam's pho noodle soup among the world's 50 best dishes, Vn Express reported.
Pho, which is 28th on the list, is a bowl of flat, soft rice noodles dipped in a fragrant beef or chicken broth flavored with condiments. It is served with beef or chicken, shallots and chili and lemon to taste.
The soup is considered a national dish and can be found all over the country though it originated in Hanoi before being taken to the south, where people have added their own influences to the dish.
"But it's greater than the sum of its parts - fragrant, tasty and balanced," CNN said.
Pho has been getting rave review from global travel magazines for decades now, and no visitor to Vietnam fails to mention it. Last year Lonely Planet recommended it as one of the best hangover cures on the road. The U.K.-based travel site Rough Guides also named the soup among the world's 15 best foods that are easy on the pocket.
A bowl of pho in Saigon. Photo by VnExpress/Phong Vinh.
The CNN top 50, originally published in 2011, is dominated by Asian dishes, but also features lasagna and pizza from Italy, fajitas and tacos from Mexico, croissant from France, and hamburgers from Germany.
Some of the tastiest dishes in Southeast Asia are massaman curry, which tops the list, and tom yum goong from Thailand, spicy-sour fish broth with noodles from Malaysia and rendang from Indonesia.
Vietnamese ranked among the world's 15 favorite cuisines in a survey released earlier this year by YouGov, a British online market research company.
Some of the dishes found on street corners in the country have achieved fame and a presence in all corners of the world, like banh mi, the sandwich which has been listed among the top 20 street foods in the world by U.S. site Fodor's Travel.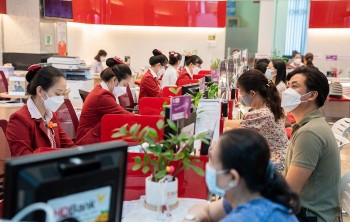 Economy
Vietnam Business & Weather Briefing (August 12): Air passengers reach a record number in July, seafood exports expected to reach 3 billion USD in Q3