'Cold Rice' is Tik Tok's Hot New Trend as Vietnam's Lockdown Continues
The keyword "cold rice" has recently become trendy among Vietnamese Tiktok users who create different new dishes from cold steamed rice
Tons of videos recording the prepping of snacks with cold rice (cơm nguội in Vietnamese) have been uploaded to the platforms. Tokbokki, or rice cake, is among the most popular cakes.
(Video: TikTok account goc.cua.hang)
Duong Lam Tu Tu, 23, southern Ben Tre province, is reportedly the trend-setter. Her cooking videos using cold rice as the main ingredients have attracted hundreds to millions of watches and shares.
"At first, I just uploaded my cooking onto Tiktok to share with friends and relatives. To my surprise, it has garnered a lot of attention," the 23-year-old said.
Tu and her sister. Photo: Thanh Nien
Her menu with cold rice varies from scorched rice, puff pastry, rice cake with black bubble, scorched rice cooked with fish sauce, among other dishes.
Her puff pastry is Tu's most proud dish. Cooking steps are simple, she said. She first purees cold rice, then mixes it with tapioca flour, black sesame. Flat rounds of dough are steamed, drained, dried, then deep-fried. Once done, the cakes are puffy and crispy, she said. It takes Tu around two hours to finish each type of cake.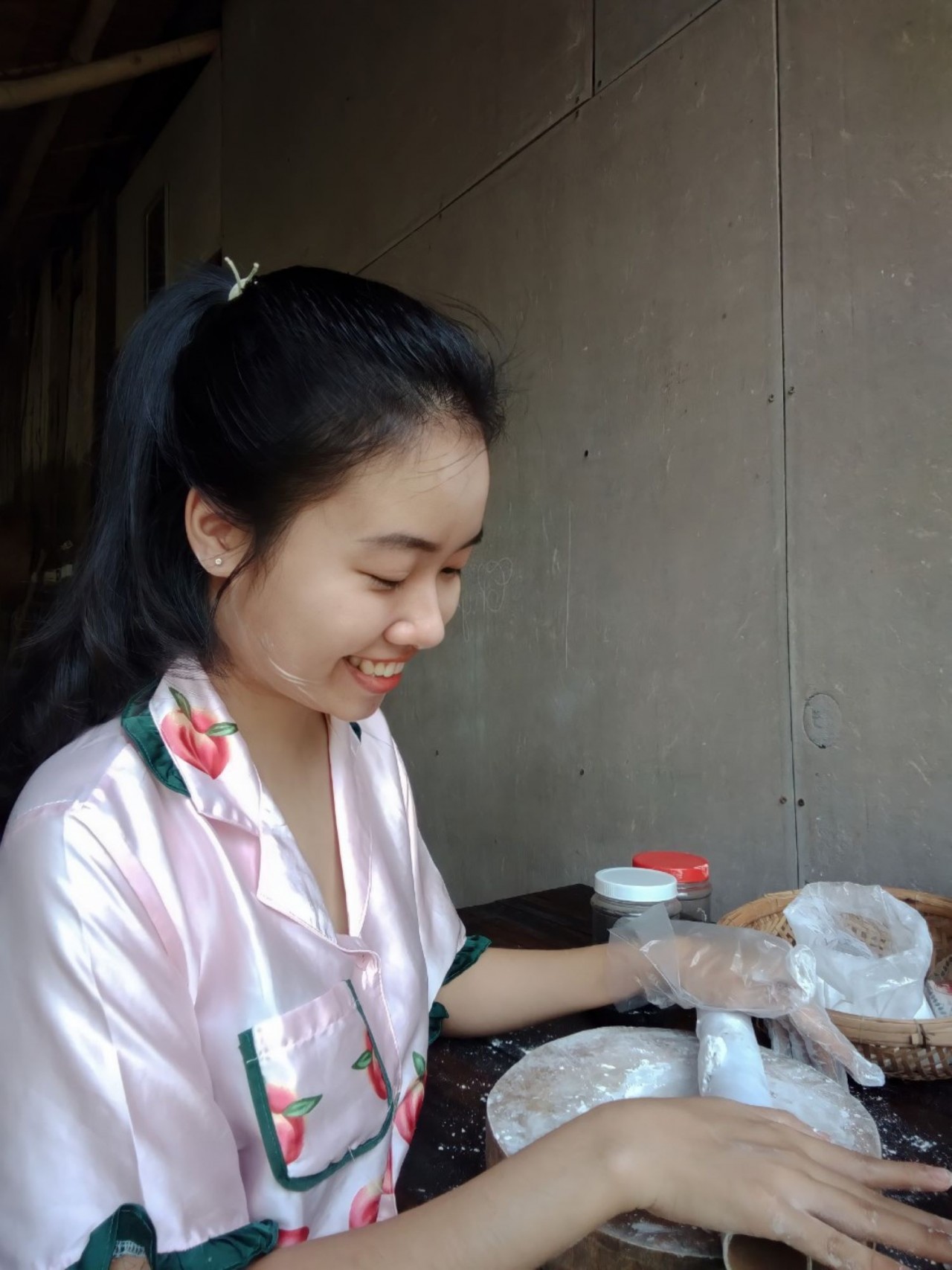 Tu makes puffy pastry cake. Photo: Nguoi Noi Tieng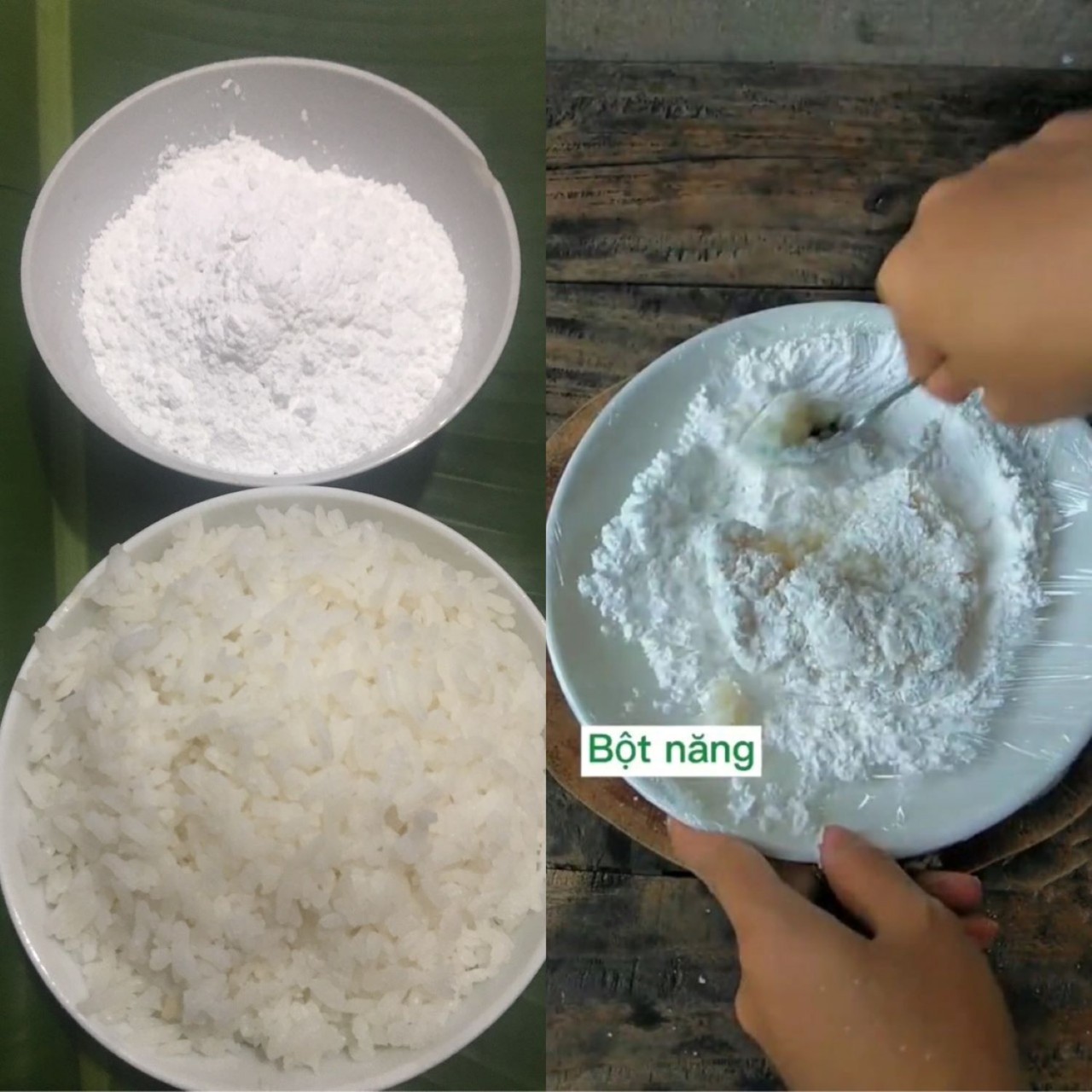 Photo: Nguoi Noi Tieng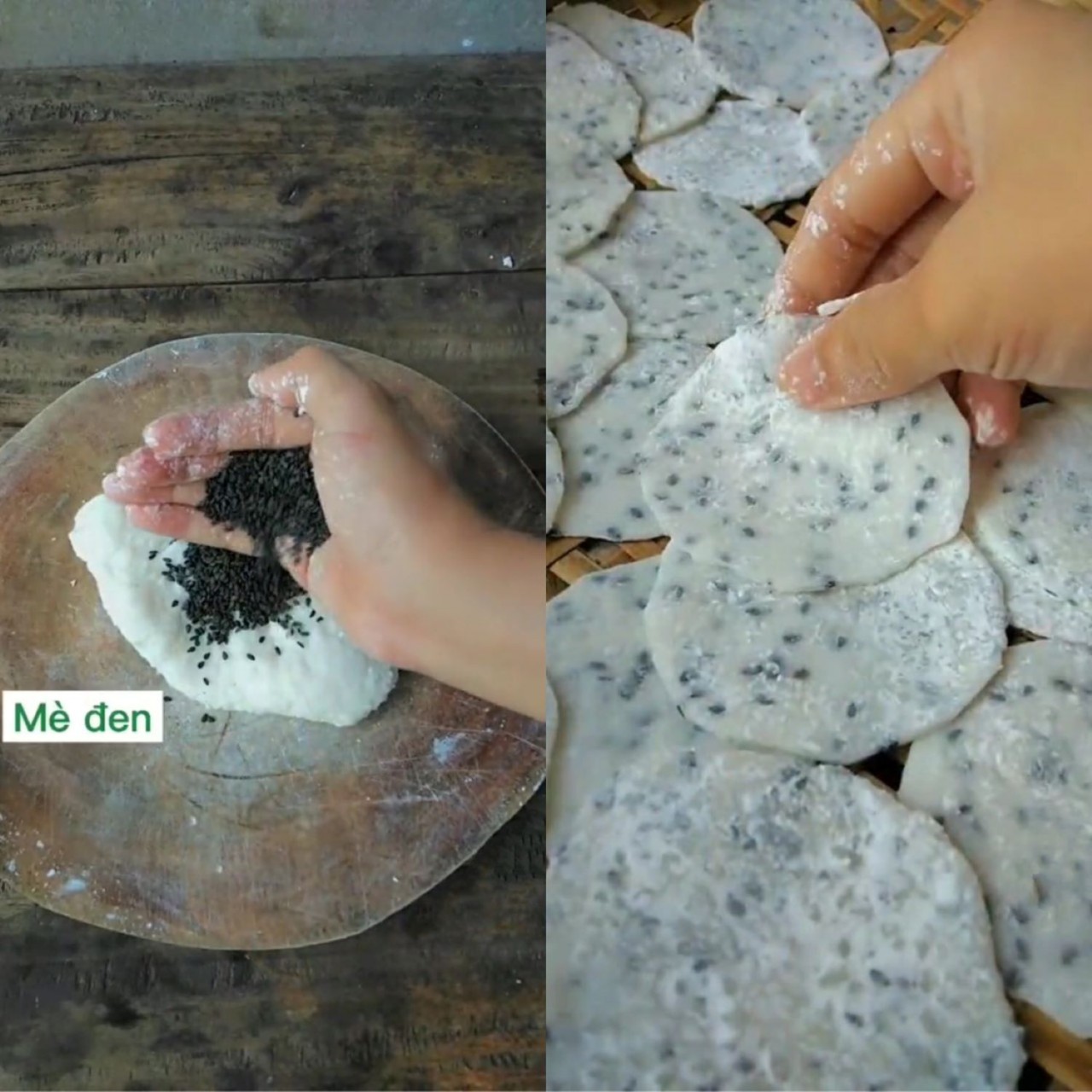 Photo: Nguoi Noi Tieng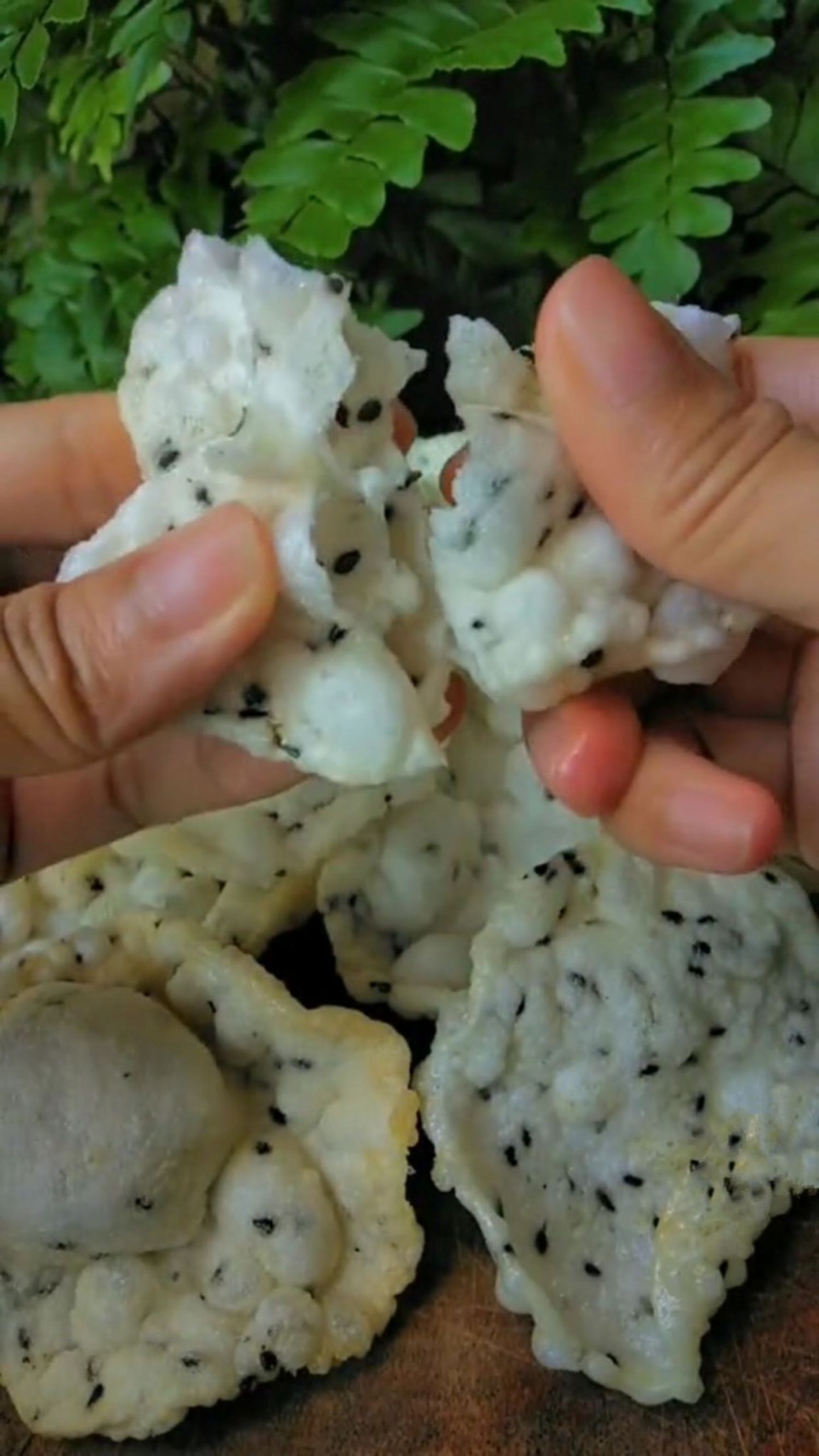 Photo: Nguoi Noi Tieng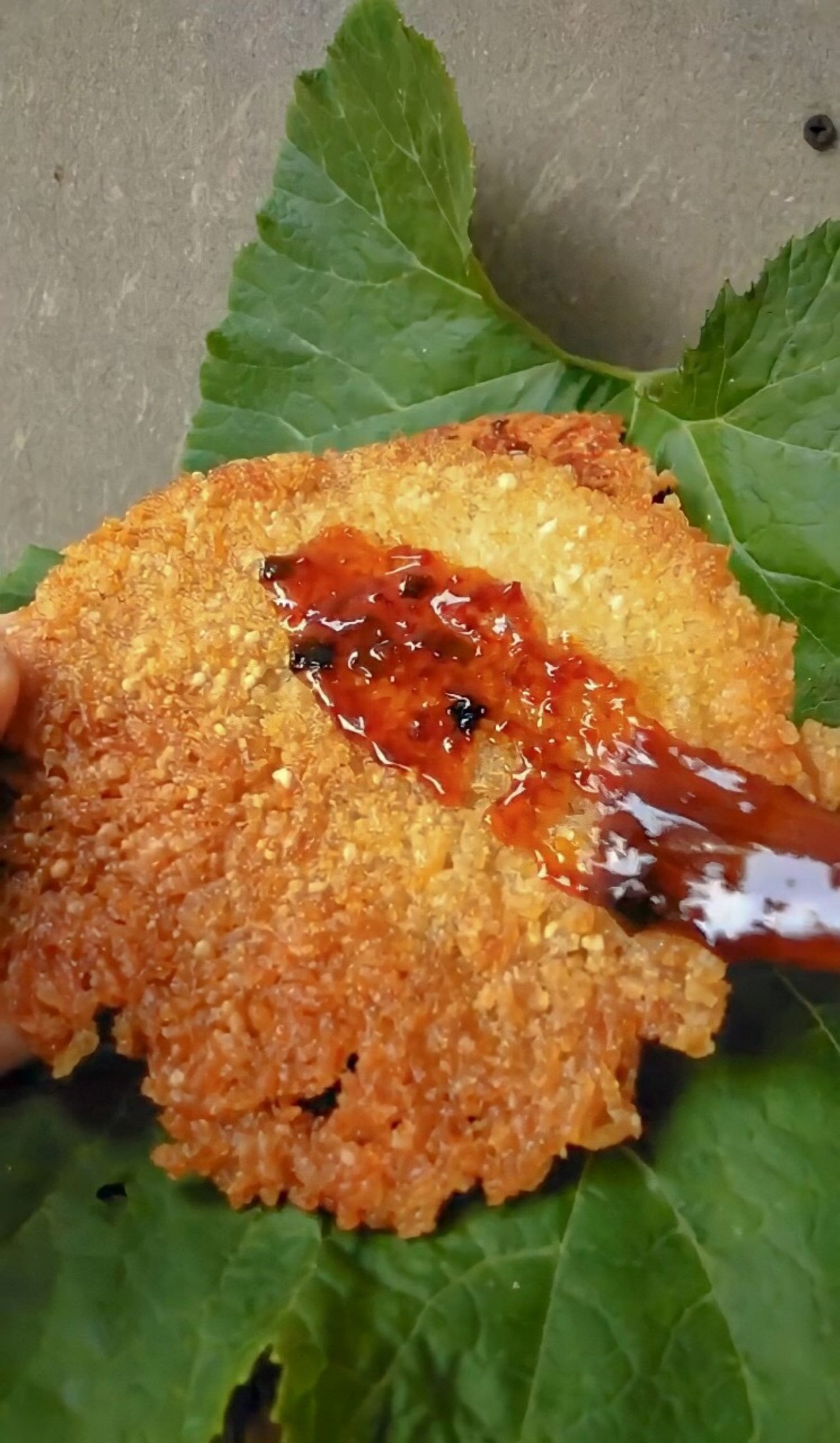 Photo: Nguoi Noi Tieng
Her cooking videos often feature her little sister assisting her in the kitchen.
"This is how I show my love to my sister. Actually, she inspired me to make these new dishes in the first place because she was a big fan of cold rice," Tu told Thanh Nien. "This social distancing period is perfect to reunite with family and tell them how I love them. Normally I'm very caught up in work."
"The food is not gourmet dining. But making them gives me a sense of fulfillment with family members," she added
Tu plans to create more new snacks from cold rice, which she said would be an interesting way to inspire and cheer up food lovers during the Covid-19 pandemic.
Tu's rice cake with black bubble. Photo: Nguoi Noi Tieng