Colombian Ambassador: Vietnam demonstrates ability to balance and act at UNSC
According to the Colombian Ambassador, Vietnam has demonstrated excellent leadership, balancing ability, and acting capacity at the United Nations Security Council (UNSC).
In an interview with The World and Vietnam Magazine about Vietnam's tenure as UNSC's non-permanent member, Ambassador Guillermo Fernandez de Soto Valderrama, Head of the Colombian Delegation to the UN, said that in the current global context, Vietnam had shown great leadership.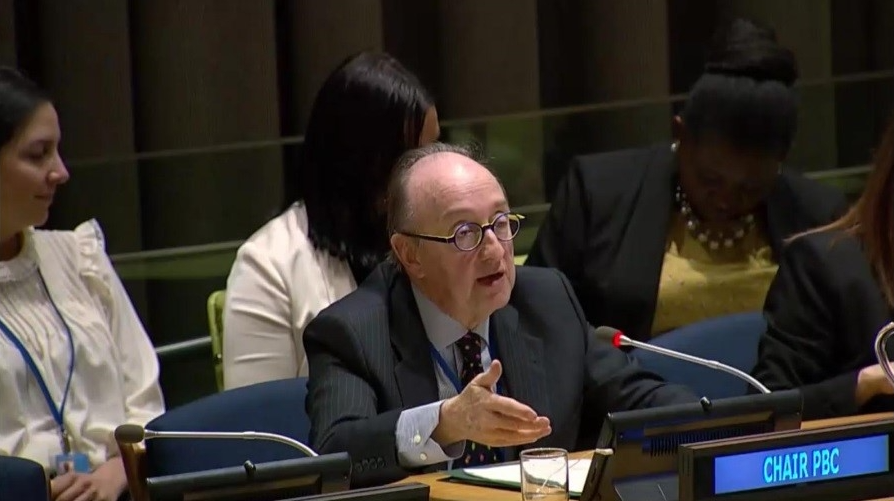 Guillermo Fernandez de Soto Valderrama, Permanent Representative of Colombia to the United Nations. (Photo: TG&VN)
Praise for Vietnamese authorities
The ambassador said that, at present, the responsibility of a UNSC non-permanent member was great because the world was fragile due to political issues and also due to the pandemic, which had created health, economic and political crisis and severely impacted vulnerable populations such as women, children and the elderly. In such context, as the elected UNSC non-permanent member, Vietnam had proved its great leadership.
He highly appreciated Ambassador Dang Dinh Quy, Head of Vietnam's Permanent Representative to the UN for his excellent diplomacy and extensive knowledge. "I also want to emphasize that during your tenure as the President of the UNSC, you have achieved concrete results that deserve to be highlighted due to its positive impacts and contributions to the international community, world peace and security".
According to the Ambassador, the mentioned contributions included resolutions on Yemen and Syria which shown great concern about the situation in the Middle East; the discussion that attracted many comments on the UN Charter's maintenance in international peace and security; an open discussion to raise awareness and efforts to deal with the consequences of mines and bombs; and cooperation strengthening between the UN and regional organizations.
He also noted that in Vietnam's two president tenures, it had successfully held two quarterly briefings on the UNSC's Verification Mission in Colombia.
"The Colombian government specially acknowledges Vietnam's efforts in the peace-making process, which the Colombian Foreign Minister had emphasized in a statement last April," said the ambassador. Fernandez de Soto also expressed his gratitude for Vietnam's contributions in maintaining the UNSC's support for Colombia.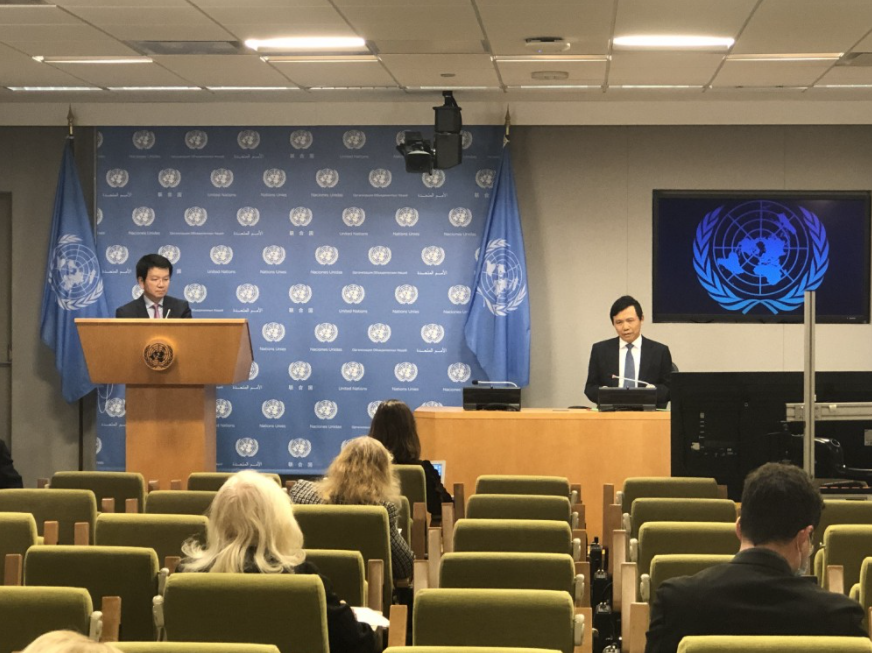 A meeting in UNSC under Vietnam's presidency in the UNSC. (Photo: TG&VN)
Solidarity, leadership, practicality
The Ambassador said that Colombia had a lot of experience in security issues at both international and regional levels. The country has also been UNSC's non-permanent member 7 times. Therefore, he was excited to share his country's experiences and lessons with Vietnam.
He said that Colombia's perspective in carrying out UNSC duties was paying full respect for international law, principles, and standards set forth in the UN Charter. The country also promotes self-determination principles and peaceful methods to settle disputes.
In the current global context, the world needs to rethink how to promote multilateralism, global institutions, and leadership. "We need to promote and invest in global public goods and strengthen our emergency health systems. Solidarity, leadership, and practicality are three keywords that sum up our message to the world at this time," he said.
Guillermo Fernandez de Soto Valderrama has been the Permanent Representative of Colombia to the United Nations since October 2018.
Fernandez de Soto was based in Madrid, Spain, between 2012 and 2018 as Corporate Director for Europe at Corporacion Andina de Fomento, the Development Bank of Latin America.
From 2011 to 2012, he served as President of the Inter‑American Judicial Committee of the Organization of American States, having previously been President of Colombia's Council on International Relations. Mr. Fernandez de Soto was Ambassador to the Netherlands from 2004 to 2008, as well as Permanent Representative to the Organisation for the Prohibition of Chemical Weapons.
He was Minister for Foreign Affairs from 1998 until 2002.
He holds a law degree, a doctorate in legal and economic sciences, and a post‑graduate degree in socioeconomic sciences. He also earned them all from Pontificia Universidad Javeriana in Bogotá, Colombia.