Con Dao - the greatest destination and most mysterious island on planet
Con Dao – The place has been honoured in the top 20 most mysterious islands in the world by US's Travel and Leisure Magazine, which becomes a sacred and beautiful destination for the tourists all over the world.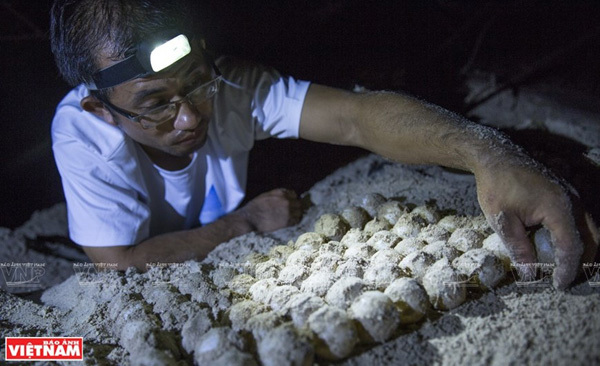 Con Dao National Park is the first in the country to have successfully carried out a sea turtle conservation programme, beginning in 1994. (Photo: VNA)
Con Dao Islands, also known as Con Dao National park, are an archipelago of 16 mostly uninhabited islets just off the southern coast of Vietnam, each of which offering expansive beaches shaded with evergreen trees. Great for savvy travellers looking to escape bustling city life, the main island also boasts miles of coastal roads, hiking trails and a wide range of outdoor activities.
The main (and only inhabited) island, Con Son was once the site of French-run prisons for Vietnamese involved in the independence movement. Most of the derelict prisons are located in Con Son Town, where you can visit the prison cells, and infamous tiger cages. Many locals visit Con Son to pay their respects to revolutionaries such as Vo Thi Sau, the first women on the island to have been executed by the French.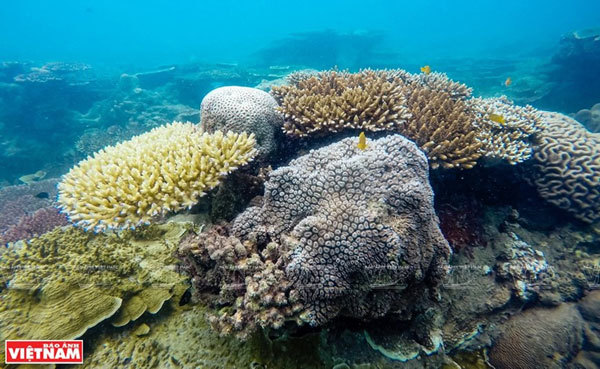 Con Dao is famous for its coral reefs and the most beautiful marine ecosystems in Vietnam. (Photo: VNA)
Aside from this rather bleak part of Con Son, the island has plenty of unspoilt beaches where you can enjoy a day of sunbathing, swimming, and dining on fresh seafood. Closest to the town is Bai An Hai Beach, which connects Ben Dam Harbour to several beachfront resorts and fishing villages. If you prefer privacy, rent a motorbike and make your way south towards Mui Ca Map (Shark Cape) and Nhat Beach to enjoy fine white sands and breathtaking views of the ocean.
A rare delicacy on the island, the name is quite "sensitive" is building "breast snail". The name simply comes from the shape of a cone snail, top shell with a small knob which looks vaguely like the girl's breasts are breast House puberty … they could bake, boil, eat salad have excellent taste!
Speaking as special and precious, in Vietnam by building breast snails not only live in places such as sea island, sea Cu Lao Cham (Quang Nam), sea Dai Lanh (Khanh Hoa) … However, buildings breast snail in the island is to top the year-round and foremost on the full moon.
Add a pretty unique dishes made from the tropical almond seeds – forest tree species has almost become a symbol for the vitality of nature and man the island. The island is the perfect opportunity to enjoy the jelly tropical almond beens. By entering the range in June, July, is bought with ripening. Con Dao people often pick up early morning drop of dried ovoid, then chop the nuts with sugar or salt to bring rang.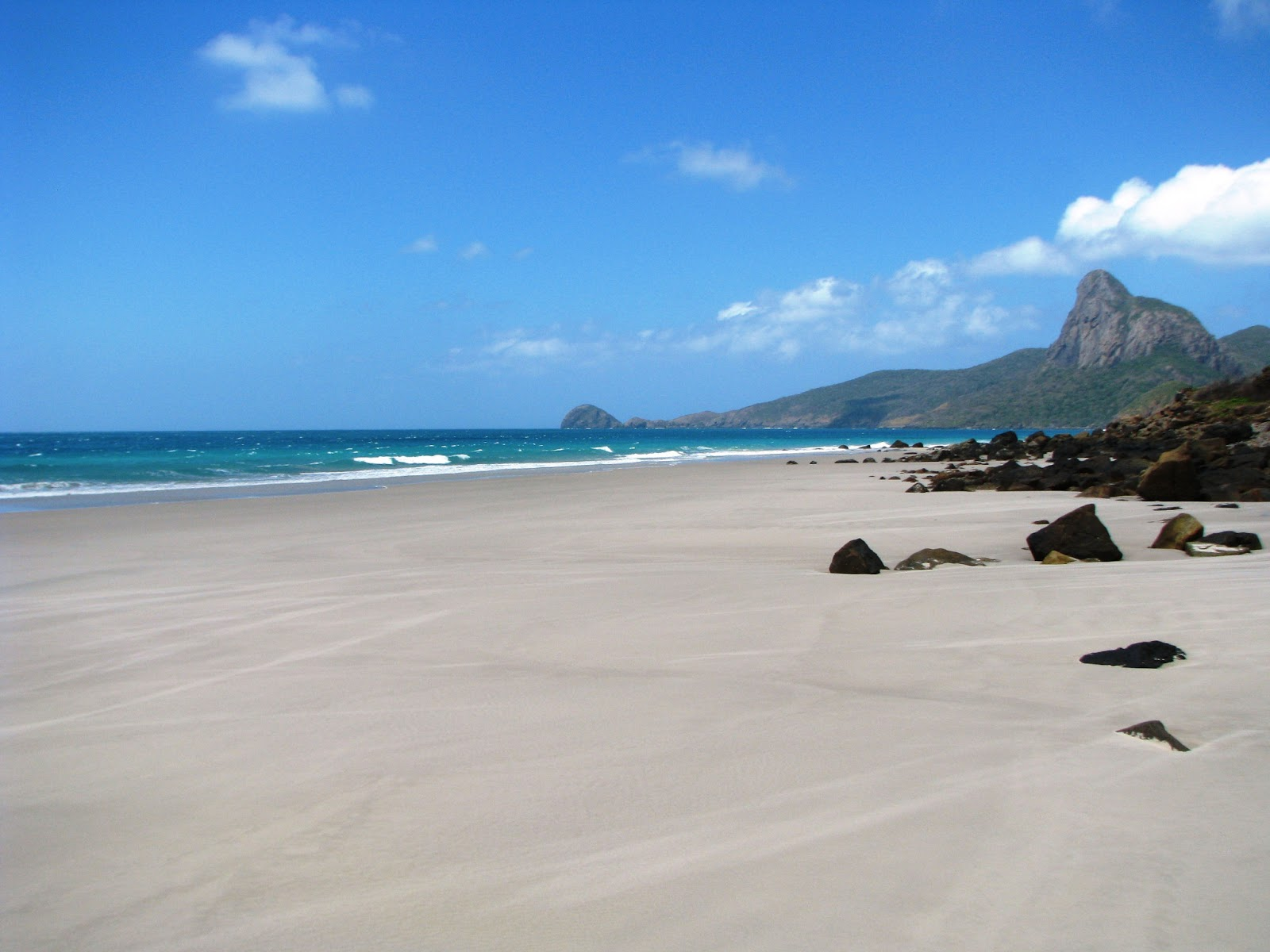 Island's the most beautiful beaches – Beach Cowardly (Photo: Condaoresorts)
The sweetness of sugar, or salty mixed fleshy and fat in the tongue of ice particles, bring a dish of delicious jam is very strange.This is the house specialty sexism island that nobody here did not buy some of the gift.
In addition, there is a list of items or visitors or can not be ignored in the island is the seafood: moon crab, crab, lobster, smoked fish sauce, oyster sauce … visitors can enjoy and purchase of as a gift.
Island-hopping and diving are popular activities on Con Dao Islands, where you can explore most of the uninhabited islets and spot various wildlife such as stingrays, barracudas, moray eels, and dugongs. Due to its status as a national park, you need to arrange your trip with Con Dao National Park Headquarters (29 Vo Thi Sau, Con Dao District, Ba Ria - Vung Tau Province). Hon Bay Canh Island is renowned for its turtle breeding grounds, so if you're visiting between June and September, you may even get a chance to watch turtles laying their eggs.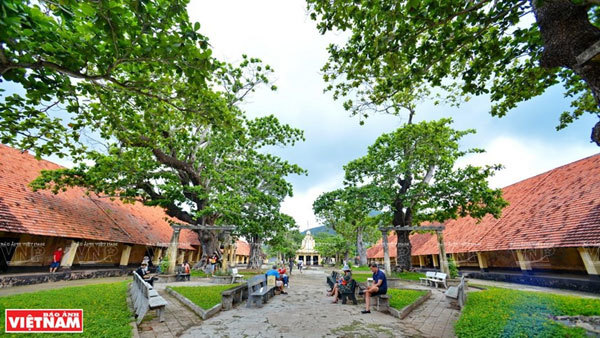 Phu Hai prison, the oldest on Con Dao Islands, was built by the French colonialists in 1862. It covers an area of about 12,000 sqm with 10 collective cells and 20 cells in the form of stone cellars. This place has become a historical tourist destination. (Photo: VNA)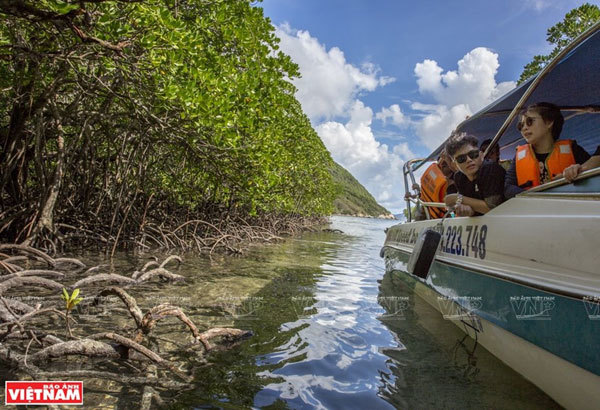 Tourists explore the mangrove ecosystem on Con Dao Islands. (Photo: VNA)