8 recommendations in Saigon for tourists in upcoming Tet
In this year's Tet, visitors will have chances to watch the Lion Dance's "eye-opening ceremony," which is rarely found in a big city like Saigon.
About a week before the Tet holiday, Binh Dong wharf (District 8, Ho Chi Minh City) a unique destination that only functions once a year, attracts local people and visitors to enjoy the bustling floating market scene dazzling with flowers and ornamental plants. Visitors can walk along the nearly 2km dock to take photos and buy flowers. (Photo: VN Express)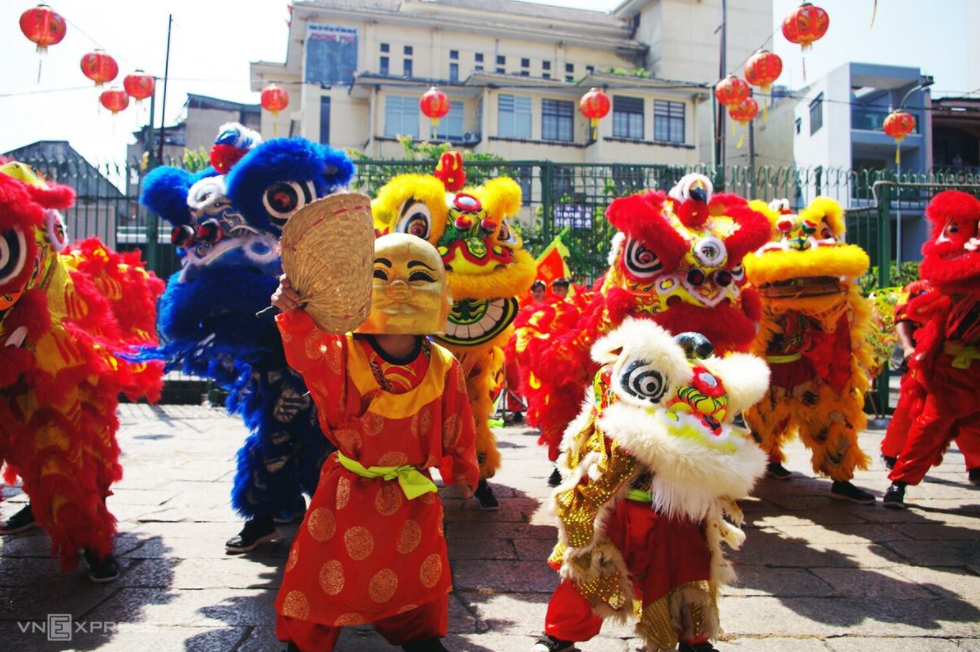 On the two last days of the Lunar Year, if passing through Ba Thien Hau pagoda (District 5), visitors have the opportunity to watch a series of performances of skillful lion dancers in the sound of drums. There is a ceremony named "eye-opening", which means giving the lions new souls to start new lives and bring luck and fortune to everyone. (Photo: VN Express)
On the first day of the new year, you can go to pray for safety and luck in some sacred temples in Ho Chi Minh City with open and beautiful spaces such as Ngoc Hoang Pagoda (District 1), Vinh Nghiem Pagoda, and Phap Hoa Pagoda (district 3), Viet Nam Quoc Tu (District 10), Khanh An Monastery (District 12), Pho Quang Pagoda (Tan Binh District), Hoang Phap Pagoda (Hoc Mon) ... (Photo: VN Express)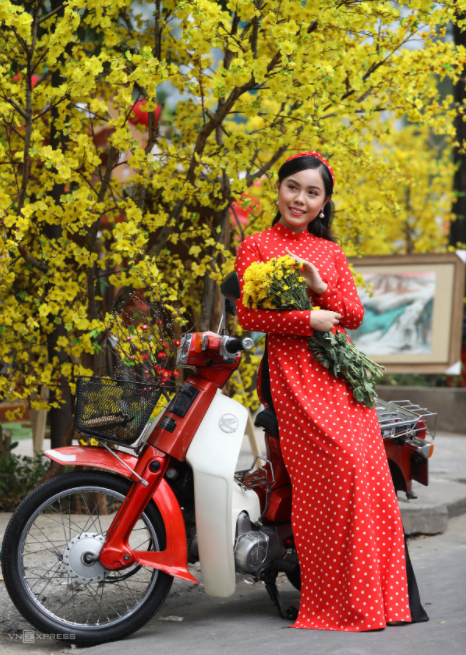 If you have not had time to take some photos in the setting of the old Saigon vibe, the Tet Viet festival at the Youth Cultural House of Ho Chi Minh City (Pham Ngoc Thach Street, District 1) is the ideal address. This place decorated with nearly 150 golden apricot trees and many miniatures of Tet and spring theme, national music performance, dragon lion dance, traditional martial arts, "don ca tai tu" singing, banh chung, banh tet cooking activities that will last until the end of February 16 (the 5th day of Tet). (Photo: VN Express)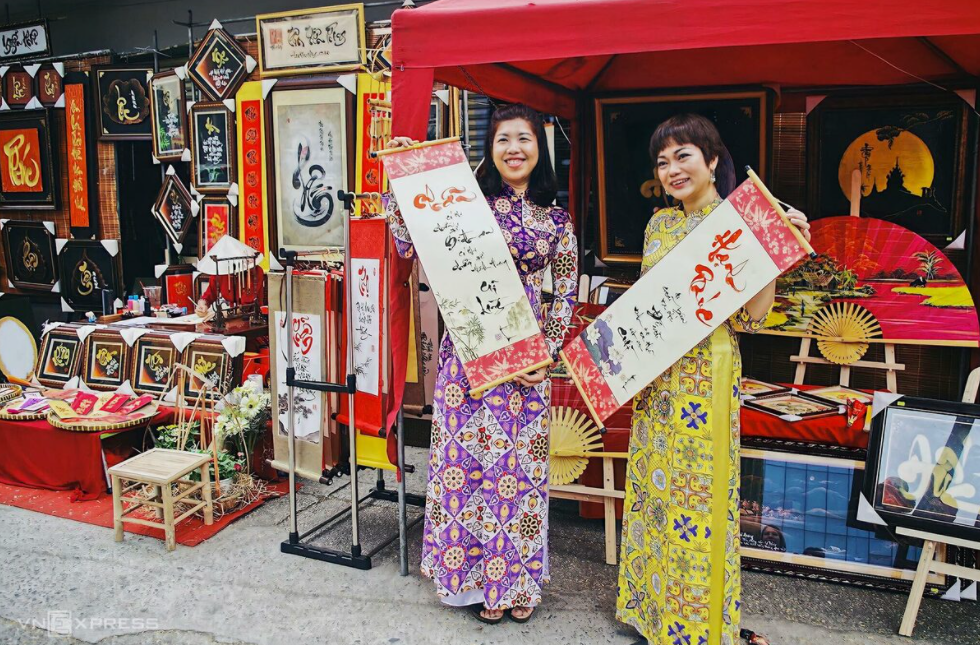 If you visit the Tet Viet festival, do not ignore Ong Do Street to ask for good luck at the beginning of the year. Depending on the suggestion of the tourists, the calligraphy is written by Vietnamese "ông đồ" on red paper of different sizes, even on paper fans, conical hats ... (Photo: VN Express)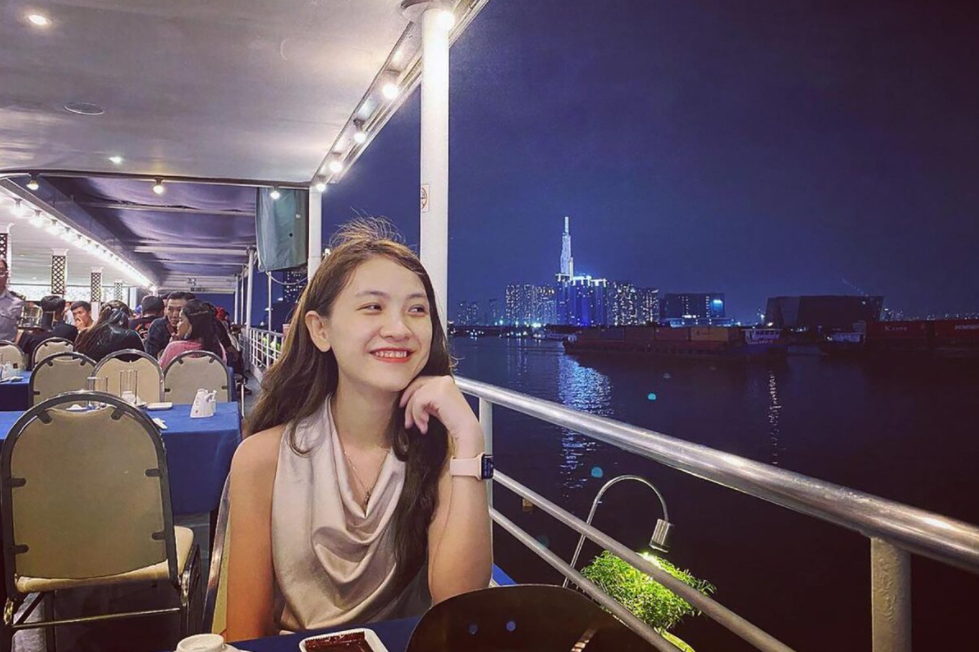 A voyage on the Saigon River by river bus or yacht is a suggestion for an exciting Tet experience. This is an opportunity to enjoy the city from a very different angle on the Tet holidays. Many Vietnamese people think that water is a symbol of fertility, coolness, so traveling to the river at the beginning of the year means luck and happiness. (Photo: VN Express)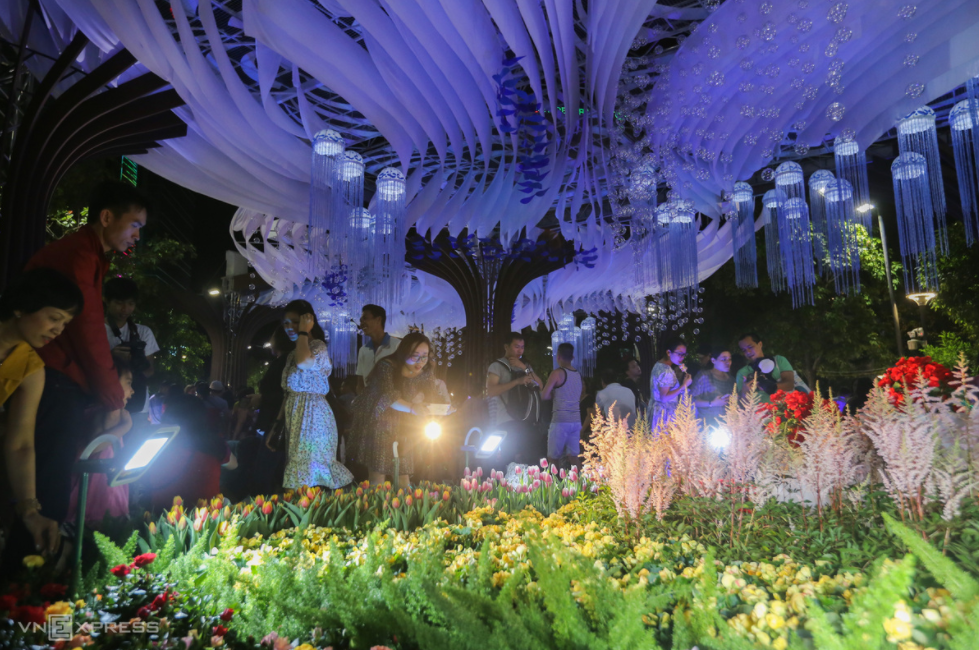 In the evening, take a stroll to Nguyen Hue Flower Street, which is already decorated for the New Year of Ox. The street is open from February 9 (December 28) to February 15 (the 4th day of Tet). Nguyen Hue Flower Street has a different decorative theme each year, attracting a large number of local people and visitors to take check-in photos. (Photo: VN Express)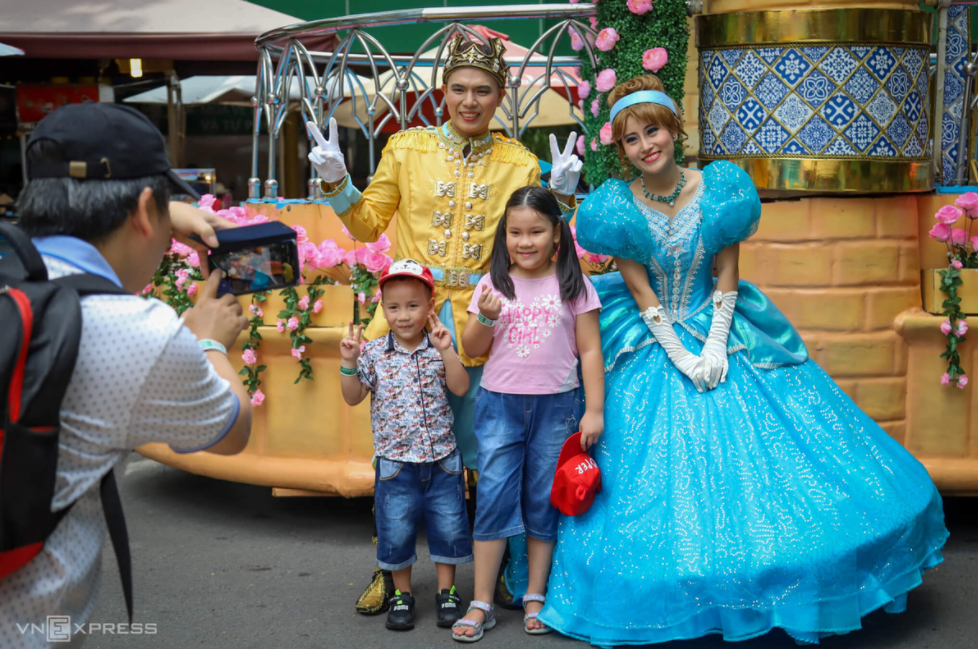 Some sightseeing and entertainment parks such as Dam Sen, Suoi Tien, Botanical Garden ... are also recommended destinations if you come with family, children, or groups of friends. In addition, visitors can enjoy the rare deserted street scene on the first morning of the lunar year. Saigon's various cafes are the perfect places for a New Year get-together. (Photo: VN Express)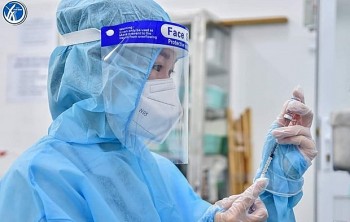 National
Vietnam News Today (December 9): Vietnam confirms 14,595 new Covid-19 cases; Vietnam, New Zealand sign action program to promote strategic partnership; HCM City to inject third Covid-19 vaccine jab from December 10; Hanoi may ban motorbikes in inner areas from 2025.