Coronavirus (covid-19) latest: Treatment and Prevention?
There is no specific antiviral treatment recommended for Coronaviru (COVID-19), and no vaccine is currently available. The treatment is symptomatic, and oxygen therapy represents the major treatment intervention for patients with severe infection.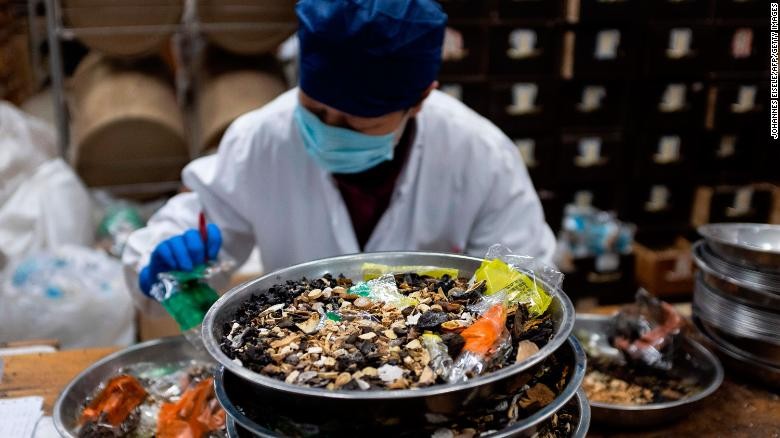 The Chinese government has been promoting the use of traditional Chinese medicine to treat Covid-19./CNN
Treating Coronavirus
At this time, there is no vaccine for COVID-19 or any natural health products that are authorized to treat or protect against COVID-19.
Most people with mild coronavirus illness will recover on their own. Your health care provider may recommend steps you can take to relieve symptoms.
Mechanical ventilation may be necessary in cases of respiratory failure refractory to oxygen therapy, whereas hemodynamic support is essential for managing septic shock.
On January 28, 2020, the WHO released a document summarizing WHO guidelines and scientific evidence derived from the treatment of previous epidemics from HCoVs. This document addresses measures for recognizing and sorting patients with severe acute respiratory disease; strategies for infection prevention and control; early supportive therapy and monitoring; a guideline for laboratory diagnosis; management of respiratory failure and ARDS; management of septic shock; prevention of complications; treatments; and considerations for pregnant patients.
Among these recommendations, we report the strategies for addressing respiratory failure, including protective mechanical ventilation and high-flow nasal oxygen (HFNO) or non-invasive ventilation (NIV).
Intubation and protective mechanical ventilation
Special precautions are necessary during intubation. The procedure should be executed by an expert operator who uses personal protective equipment (PPE) such as FFP3 or N95 mask, protective goggles, disposable gown long sleeve raincoat, disposable double socks, and gloves. If possible, rapid sequence intubation (RSI) should be performed. Preoxygenation (100% O2 for 5 minutes) should be performed via the continuous positive airway pressure (CPAP) method. Heat and moisture exchanger (HME) must be positioned between the mask and the circuit of the fan or between the mask and the ventilation balloon.
Mechanical ventilation should be with lower tidal volumes (4 to 6 ml/kg predicted body weight, PBW) and lower inspiratory pressures, reaching a plateau pressure (Pplat) < 28 to 30 cm H2O. PEEP must be as high as possible to maintain the driving pressure (Pplat-PEEP) as low as possible (< 14 cmH2O). Moreover, disconnections from the ventilator must be avoided for preventing loss of PEEP and atelectasis. Finally, the use of paralytics is not recommended unless PaO2/FiO2 < 150 mmHg. The prone ventilation for > 12 hours per day, and the use of a conservative fluid management strategy for ARDS patients without tissue hypoperfusion (strong recommendation) are emphasized.
Non-invasive ventilation
Concerning HFNO or non-invasive ventilation (NIV), the experts' panel, points out that these approaches performed by systems with good interface fitting do not create widespread dispersion of exhaled air, and their use can be considered at low risk of airborne transmission. Practically, non-invasive techniques can be used in non-severe forms of respiratory failure. However, if the scenario does not improve or even worsen within a short period of time (1–2 hours) the mechanical ventilation must be preferred.
Other therapies
Among other therapeutic strategies, systemic corticosteroids for the treatment of viral pneumonia or acute respiratory distress syndrome (ARDS) are not recommended. Moreover, unselective or inappropriate administration of antibiotics should be avoided. Although no antiviral treatments have been approved, alpha-interferon (e.g., 5 million units by aerosol inhalation twice per day), and lopinavir/ritonavir have been suggested. Preclinical studies suggested that remdesivir (GS5734) — an inhibitor of RNA polymerase with in vitro activity against multiple RNA viruses, including Ebola — could be effective for both prophylaxis and therapy of HCoVs infections. This drug was positively tested in a rhesus macaque model of MERS-CoV infection.
When the disease results in complex clinical pictures of MOD, organ function support in addition to respiratory support, is mandatory. Extracorporeal membrane oxygenation (ECMO) for patients with refractory hypoxemia despite lung-protective ventilation should merit consideration after a case-by-case analysis. It can be suggested for those with poor results to prone position ventilation.
Traditional medicine as a 'Chinese solution' to coronavirus
Scientists are working to find ways to stamp out the deadly virus. But for now, the mainstream antiviral treatments focus on relieving the symptoms -- and that's where China believes its ancient remedies can help.The "lung-clearing and detoxing soup," as the herbal compound he was given is called, was part of the Chinese government's push to use Traditional Chinese Medicine (TCM) in the fight against the novel coronavirus outbreak.
We are willing to share the 'Chinese experience' and 'Chinese solution' of treating Covid-19
As scientists race to find a cure and vaccine, China is increasingly turning to its traditional remedies. As of late last month, more than 85% of all coronavirus patients in China -- about 60,000 people -- had received herbal remedies alongside mainstream antiviral drugs, according to the Ministry of Science and Technology.
"We are willing to share the 'Chinese experience' and 'Chinese solution' of treating Covid-19, and let more countries get to know Chinese medicine, understand Chinese medicine and use Chinese medicine," Yu Yanhong, deputy head of China's National Administration of Traditional Chinese Medicine, said at a press conference last week.
But even in China, where TCM has a large number of adherents, the government has been unable to quell its skeptics -- like Xiong. Abroad, the herbal remedies could face even more skepticism from Western medical experts, who have long questioned their safety and effectiveness.
Prevention
Preventive measures are the current strategy to limit the spread of cases. Because an epidemic will increase as long as R0 is greater than 1 (COVID-19 is 2.2), control measures must focus on reducing the value to less than 1.
Preventive strategies are focused on the isolation of patients and careful infection control, including appropriate measures to be adopted during the diagnosis and the provision of clinical care to an infected patient. For instance, droplet, contact, and airborne precautions should be adopted during specimen collection, and sputum induction should be avoided.
The WHO and other organizations have issued the following general recommendations:
Avoid close contact with subjects suffering from acute respiratory infections.
Wash your hands frequently, especially after contact with infected people or their environment.
Avoid unprotected contact with farm or wild animals.
People with symptoms of acute airway infection should keep their distance, cover coughs or sneezes with disposable tissues or clothes and wash their hands.
Strengthen, in particular, in emergency medicine departments, the application of strict hygiene measures for the prevention and control of infections.
Individuals that are immunocompromised should avoid public gatherings.
The most important strategy for the populous to undertake is to frequently wash their hands and use portable hand sanitizer and avoid contact with their face and mouth after interacting with a possibly contaminated environment.
Healthcare workers caring for infected individuals should utilize contact and airborne precautions to include PPE such as N95 or FFP3 masks, eye protection, gowns, and gloves to prevent transmission of the pathogen.
Meanwhile, scientific research is growing to develop a coronavirus vaccine. In recent days, China has announced the first animal tests, and researchers from the University of Queensland in Australia have also announced that, after completing the three-week in vitro study, they are moving on to animal testing. Furthermore, in the U.S., the National Institute for Allergy and Infectious Diseases (NIAID) has announced that a phase 1 trial has begun for a novel coronavirus immunization in Washington state.
SCMP: Honeysuckle flower can help treat flu virus

Coronavirus treatment: Recently, the Hong Kong-based SCMP newspaper published an article announcing Chinese scientists' work showing that traditional medicines, including Jin Yin Hua (honeysuckle flower), ...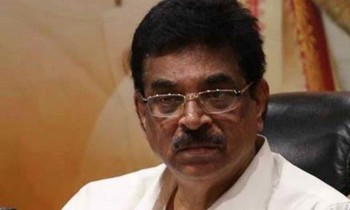 Economy
Mizoram Governor Hari Babu Kambhampati on Thursday said that a Super-Speciality Cancer Hospital and Research Centre would be set up in Aizawl