Coronavirus live update: The world hit by the number of 1,400,000 infections, over 81,000 deaths
Coronavirus live update April 8 witnesses 1,431,706 infections with 82,080 deaths worldwide, an increase of over 19,000 new cases and nearly 2,000 deaths after 24 hours. Meanwhile, Vietnam reports four new patients after three consecutive days without new infections, raising total number to 251 infections, among 122 recovered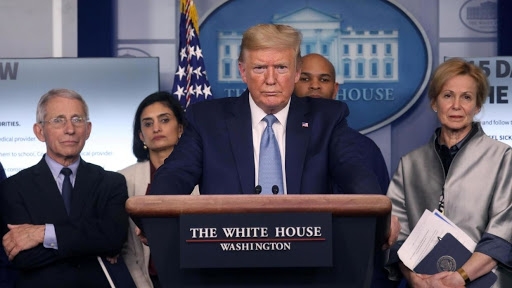 The US has the highest number of infection cases (Photo: RFI)
Corona update today shows

coronavirus COVID-19 is affecting 209 countries and territories around the world and 2 international conveyances.
The US: The US has an increase of 2,357 new infections and 142 deaths compared with yesterday, raising the total number to 400,412 which tops the world.
African American communities are suffering disproportionately during the coronavirus outbreak. Recent data shows that black people make up 39% of deaths in Chicago, 40% in Michigan, 42% in Illinois, and 81% in Milwaukee.
Black communities are on average poorer and in worse health than other ethnic groups, leaving them vulnerable to the virus, experts told Bussiness Insider.
Spain: still remains the country with the second-largest number of infections, which stands at 140, 510 and a total of 14,045 deaths – slightly higher than the US's.
Italy: leads the world regarding death tolls, which stands at 17,127 cases even though its total infections is just one-third of the US. In just 24 hours, there are 1,850 more patients succumb to the novel virus and 19,162 new infections.
France is considered the third epicenter in Europe with total 109,069 infections and 10.328 deaths , increased by 11.059 and 1.417 compared to previrous day. Franch authorities are now tightening the lockdown measures nationwide for containing the Covid-19 spread.
Germany the forth epicenter in Europe confirmed 107.663 positive for nCoV and 2.016 deaths, made the numbers up to 4.288 and 206 cases in turn. German government has imposed a lockdown to almost shops, schools and a ban on 2 people gathering to at least April 19. The country also reports the most serious -status patients returning from other European members.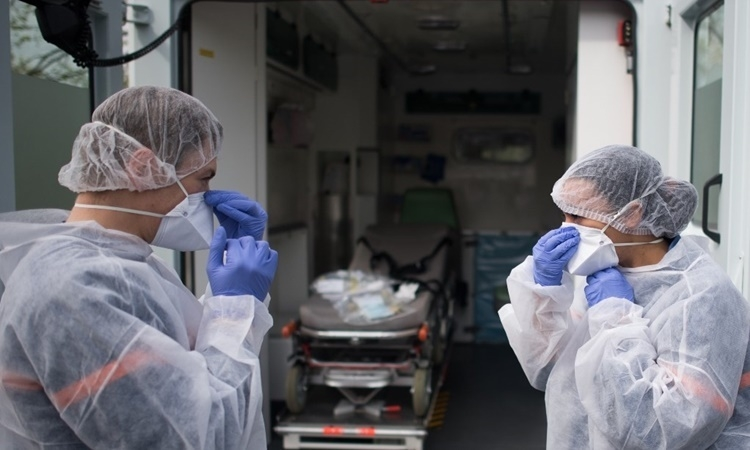 Photo:VNT
Iran: The country reports 2,089 new infections and 133 deaths within 24 hours, raising the total infections to 62,589 and death tally to 3,872. Nearly 4,000 patients are at severe condition, AFP cited Health Ministry's spokesperson Kianoush Jahanpour in a press conference.
Iran reported first positive case on February 19, becoming the hardest-stricken country in the Middle East by nCoV. In a bid to contain the pandemic, all cross-province travels within the country are banned, businesses are halted. However, the government is yet to order a lockdown.
The UK: Cabinet Office minister Michael Gove is isolating at home after a member of his family began to display symptoms of COVID-19.
The senior Tory is understood to be feeling well and will continue to work from home as normal, as ministers scramble to steady the ship after Boris Johnson was admitted to intensive care on Monday night, and is reported to be in a "stable" condition, no ventilator treating needed, according to Independent.
Upon President Trump's offer to help with the treatment of Prime Minister Boris Johnson, the country's spokesperson turned it down.
The country witnesses no new infection or death reported today, with total cases and death tally still stand at 55,242 and 6,159 respectively, only 0.3 percent recovered (135 cases).
Meanwhile, the health system of the UK is so overwhelmed that a hospital is converting all its theaters for coronavirus patients, and nurses have panic attacks because they can't cope with the stress, as reported by Business Insider.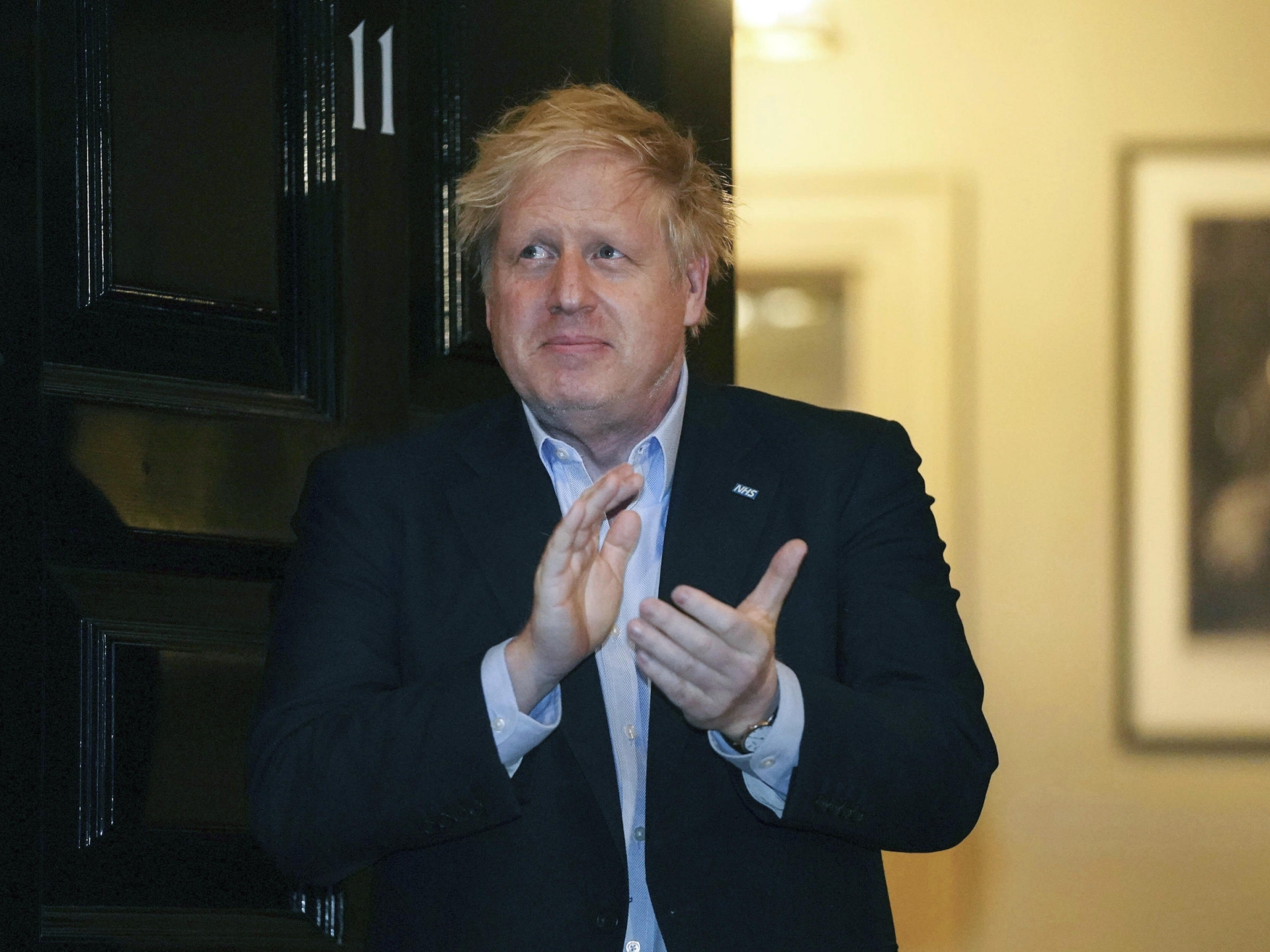 UK Prime Minister Boris Johnson is currently in intensive care (Photo: WUNC)
Sweden: the country refused to implement a coronavirus lockdown, has so far avoided a mass outbreak. Now it's bracing for a potential surge in deaths, Business Insider said.
Sweden took the unusual step of not implementing a lockdown to halt the spread of the coronavirus.
The country urged people to practice social distancing, but left places like shops and restaurants open, breaking the model followed by countries across Europe and around the world.
Sweden has 7,693 infections, 591 deaths from the virus so far, but Stefan Löfven, the prime minister, is now warning that thousands will die from COVID-19 and the parliament may bring in more restrictive measures.
Some experts have questioned the country's strategy, but Lofven appeared to reject criticism of it. Sweden's chief epidemiologist maintained that the best strategy is simply asking people to stay apart.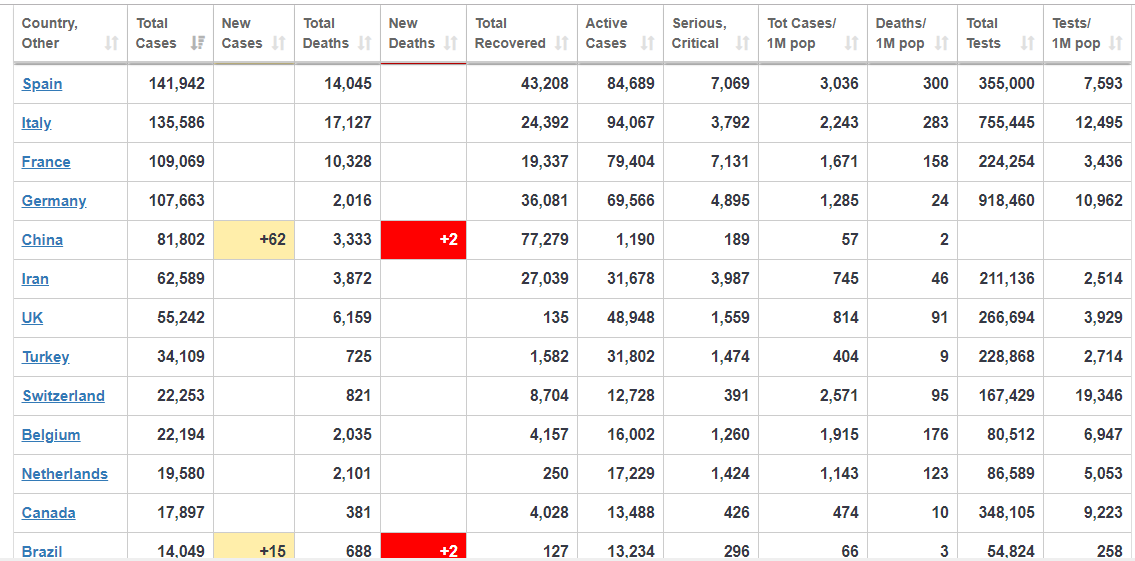 the numbers is still increasing (Photo: worldometers)
Coronavirus update in ASEAN countries: Reuters and CNA report hundreds of new infections in the region
Indonesia: health officials in the country report 247 new COVID-19 –hit patients within 24 hours, a record high figures of the country since the outbreak. The disease has claimed 12 more lives, raising total deaths to 221, the highest in ASEAN member countries.
Media reported that the Indonesian Ministry of Health has approved a request to impose large-scale community restrictions in the capital of Jakarta to contain the pandemic. However, an Indonesian Health Ministry official later said Jakarta's requests had not been approved.
Malaysia: with 170 new cases, Malaysia has the highest number of infections in the region, (3,963 cases).
The Philippines reported 177 deaths, an increase of 14 compared to yesterday. Another 104 cases in the Philippines, bringing the total to 3,764, Health Minister Francisco Duque said at a press conference today in the capital Manila.
Philippine President Rodrigo Duterte has extended the blockade and home isolation order to more than half of the population, expected to valid until April 30. Orders to restrict travel and gather people were issued in Manila and surrounding areas last month after the Philippines detected the first domestic case.
Thailand: There are 2,258 total infections, 27 deaths.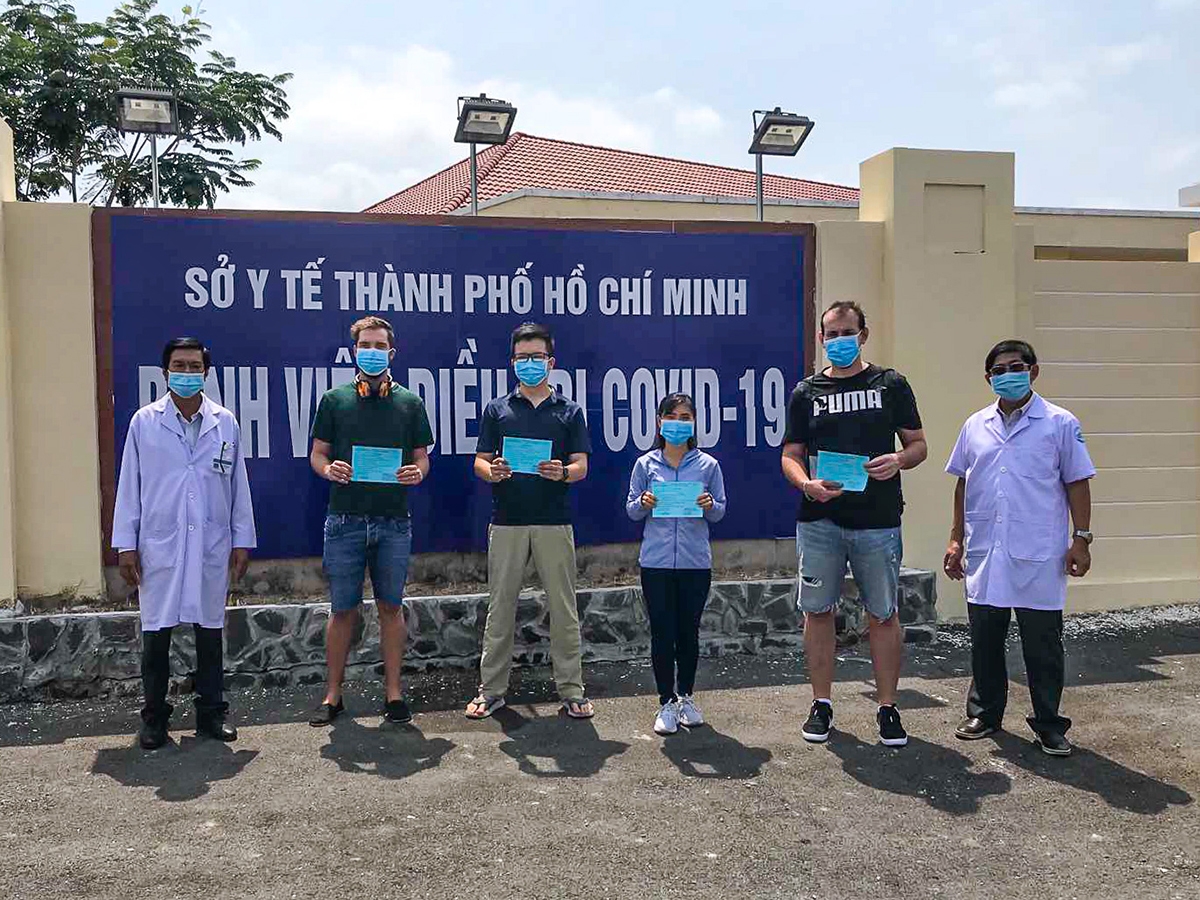 Four patient at Can Gio hospital, Ho Chi Minh City are discharged today, including two foreign patients (Photo courtesy of Can Gio Hospital)
Coronavirus update today

in Vietnam on April 8

After three days in a row seeing no new patients, on April 7 evening, Vietnam reports 4 new infections, including one domestic infection and 3 other returning from abroad. Vietnam now has 251 patients in total, of which 122 has recovered – almost levels the active patients (127). Many of the 127 active cases are Vietnamese nationals returning from abroad, mostly from Europe and the U.S., and more than 60 people are related to the two major COVID-19 hotspots in the country – the Bach Mai Hospital in Hanoi with at least 43 cases, and Buddha Bar & Grill in Ho Chi Minh City with at least 18 cases.

On April 7, medical facilities across the country discharged 27 recovered patients, including 7 foreigners.
VNT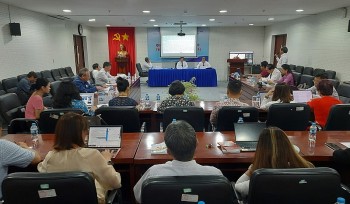 Friendship
The Vietnam - India Friendship Association's Ho Chi Minh City branch, the Ho Chi Minh City Union of Friendship Organizations (HUFO) and the Southern Institute of Social Sciences on March 21 held a scientific seminar themed "Vietnam - India relationship: tradition and present".