Vietnamese, Australian Deputy FMs talks joint work amid COVID-19
Deputy Foreign Minister and head of the ASEAN Senior Officials' Meeting (SOM) Vietnam Nguyen Quoc Dung on April 6 held phone talks with acting Australian Deputy Foreign Minister and head of the SOM Australia on ASEAN and East Asia Summit (EAS) Justin Hayhurst to discuss joint work via regional cooperation mechanisms amid the complicated developments of COVID-19.
Deputy Foreign Minister Nguyen Quoc Dung (Photo: VNA)
Dung expressed wish to enhance close coordination to further deepen strategic partnership and comprehensive cooperation between ASEAN and Australia.
He emphasised that fighting COVID-19 is now the top priority of ASEAN, adding that in the capacity as ASEAN Chair, Vietnam is actively promoting common efforts of the bloc and cooperation with partners in the fight against the pandemic.
Speaking highly of Vietnam's role and efforts in its capacity as ASEAN Chair 2020, Hayhurst said Australia will continue supporting and working closely with Vietnam to step up the anti-COVID-19 fight via regional cooperation mechanisms, including ASEAN – Australia cooperation and the EAS.
The two officials agreed to maintain the Vietnam - Australia strategic partnership in various areas.
Dung thanked the Australian Government for readiness to offer technical support to Vietnam to mitigate socio-economic impacts caused by COVID-19. He suggested the Australian authorities continue supporting Vietnamese citizens and students in current difficult times.
Hayhurst, for his part, thanked the Vietnamese Government for providing medical and consular support for Australian citizens and tourists affected by the epidemic.
He affirmed that the Ministry of Foreign Affairs and Trade will work with education and interior ministries and authorities to have measures to support Vietnamese students in Australia./.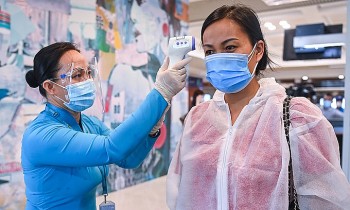 National
Vietnam News Today (October 20): Vietnam adds 3,034 Covid-19 cases to national infection tally; HCM City enhances cooperation with China's Shanghai; Thirty-two localities declare Covid-19 risk levels; Transport ministry mulls letting the unvaccinated fly.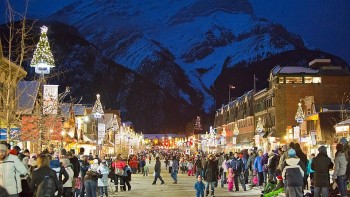 Travel
If you are looking to celebrate your Christmas somewhere else outside the country, then Canada can be the perfect choice for you with these 10 best and most idyllic places to have a wonderful Christmas holiday with your friends and families.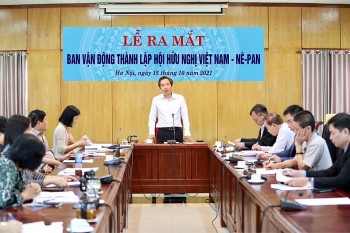 Friendship
The Advocacy Committee for the establishment of the Vietnam - Nepal Friendship Association was officially launched.