Two coronavirus patients recover after 'plasma treatment' in S.Korea
Two South Koreans have recovered from COVID-19 after "plasma treatment," Severance Hospital said on April 7, in the first cases of this kind in South Korea, with no vaccine and proven treatment for the virus developed yet.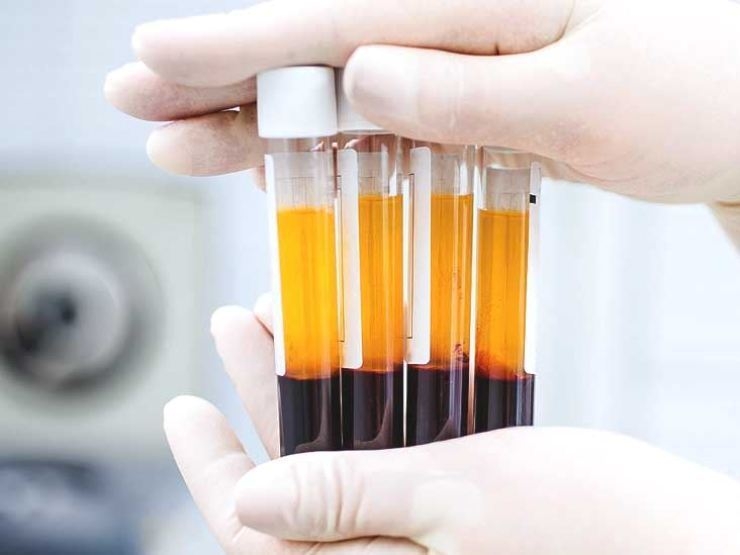 Two South Koreans have recovered from the coronavirus after "plasma treatment."
According to Korea Times, one of the two patients was released from the hospital "in good shape," the hospital said, adding details of the treatment were published in the latest edition of the Journal of Korean Medical Science (JKMS).
The news comes six days after the Korea Centers for Disease Control and Prevention (KCDC) announced the start of treating coronavirus patients with plasma extracted from people who have recovered from the virus-driven illness.
The two recovered patients are a 71-year-old man and a 67-year-old woman who were once in critical condition.
According to the hospital, the man contracted the virus without a pre-existing disease. He was initially treated with anti-virus drugs but pneumonia developed on both sides of his lungs. The plasma treatment was a last resort, it said.
A total of 500ml of plasma, extracted from a recovered coronavirus patient in his 20s, was injected into the patient over 12 hours, along with steroid treatment. His health improved noticeably two days later.
The woman ― with chronic high blood pressure ― was taken to the hospital with severe pneumonia and breathing problems. She was initially treated with anti-malaria and AIDS drugs but they didn't work.
She also had 500ml of plasma injected over 12 hours and her condition improved significantly.
Dr. Choi Joon-yong, who treated the patients, said the plasma treatment has side effects and its efficacy is not yet proven. But these cases demonstrate that in the absence of a vaccine and proven treatment, plasma therapy can be a viable option for patients in critical condition, Choi said.
South Korea will set guidelines for the treatment of coronavirus patients with plasma from those who have recovered from COVID-19, Yonhap reported, citing a senior health official.
The therapy involves infusions of blood plasma from coronavirus survivors to virus patients, though there is controversy over whether it will be successful and effective for all virus patients.
South Korea administered plasma therapy on nine MERS patients in 2015, and some of them were cured.
Blood plasma filled with antibodies gotten after an illness has proven effective in curing infectious diseases.
Kwon Joon-wook, deputy director of the Korea Centers for Disease Control and Prevention, told reporters that plasma therapy guidelines will be announced within days.
However, he remained cautious about the effectiveness of plasma therapy, saying health authorities will apply the guidelines to hospitals after gathering opinions from experts.
South Korea announced 47 new coronavirus cases Tuesday, bringing the country's total infections to 10,331.
The nation's death toll from the coronavirus, which emerged in China late last year, rose by three to 186. Two patients were declared cured upon receiving the plasma treatment, raising the total number of cured people to 6,600, according to KCDC./.