Vietnam COVID-19 update: 27 more patients discharged, including 7 foreigners
With 27 new patients clear of the novel virus and being released from hospital, Vietnam as of April 7 has 122 recovered patients - almost levels the number of active patients - and witnesses no new infection for three consecutive days.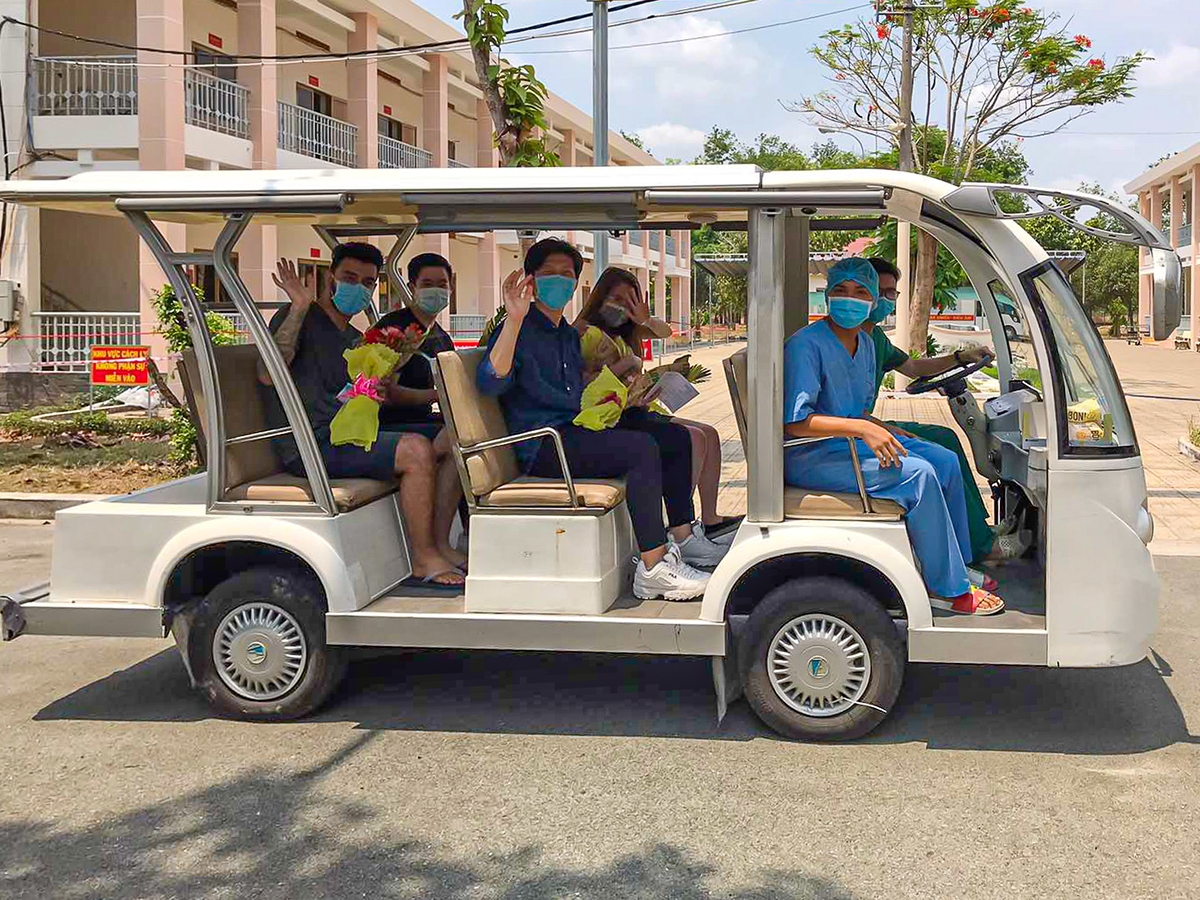 4 discharged patients from Cu Chi field hospital on April 7 (Photo courtesy of Cu Chi field hospital/ VnExpress)
As of 5pm April 4, medical facilities of all level across Vietnam have successfully treated another 27 COVID-19 suffers and sent them home or centralised quarantine zone for another two-week-long isolation, according to VnExpress.
Among the 7 foreign patients recovered today, two of them have been treated at Can Gio COVID-19 hospital.
The first one is patient 98 is a British expat living and working in Vietnam as a teacher. He went to Buddha Bar&Grill on March 14, tested positive one week later and was admitted to Can Gio hospital for treatment.
Patient 159 is a 33-year-old Brazilian expat. He also contracted the novel virus after visiting Buddha Bar&Grill in Ho Chi Minh City's District 2.
Two other British tourists are also released from Hue Central Hospital, Central Vietnam this morning, VnExpress reported.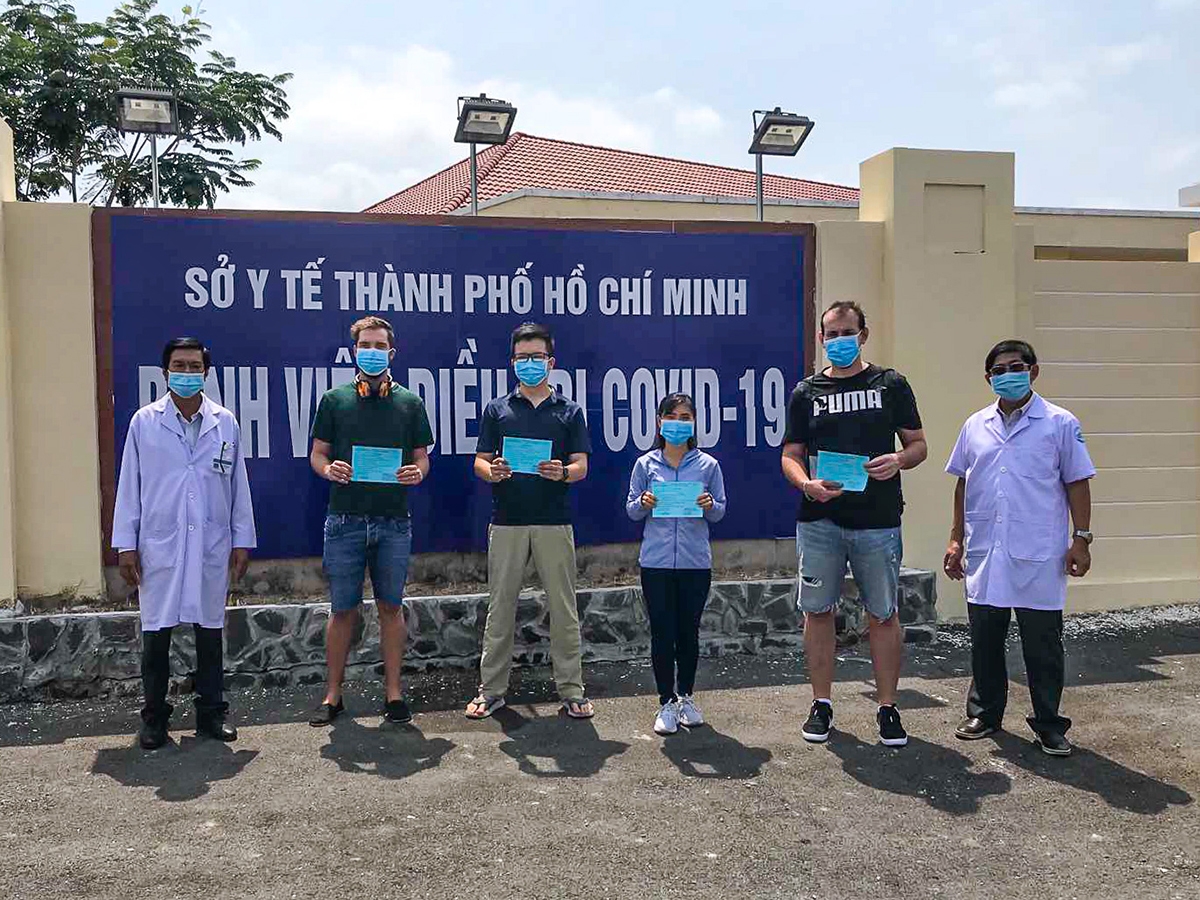 4 patients, including two expats took photo before getting out of Can Gio Hospital (Photo courtesy of Can Gio Hospital/ VnExpress)
Meanwhile, the British pilot, known as "patient 91" gradually recovered today, one day after ECMO intervention. He was previously in poor health condition since admission in mid-March, with severe respiratory distress, continuous high fever.
Vietnam has recorded no new coronavirus infections on Tuesday morning, keeping its national count at 245 since the night of Monday.
Tuesday morning marked the third one in a row that the nation has had no fresh cases of COVID-19 caused by the new coronavirus. Prior to that, it has announced to have several new infections every morning since March 6.

On Monday evening, four cases were confirmed, taking the tally to 245.

Many of the 123 active cases are Vietnamese nationals returning from abroad, mostly from Europe and the U.S., and more than 60 people are related to the two major COVID--19 hotspots in the country – Bach Mai Hospital in Hanoi with at least 43 cases, and Buddha Bar & Grill in Ho Chi Minh City with at least 18 cases.

The number of new cases recorded in a day in Vietnam had fallen steadily in the past four days, from ten on March 3 to three on March 4, and then just one case on March 5 before it went clean until the night of March 6.
VNE