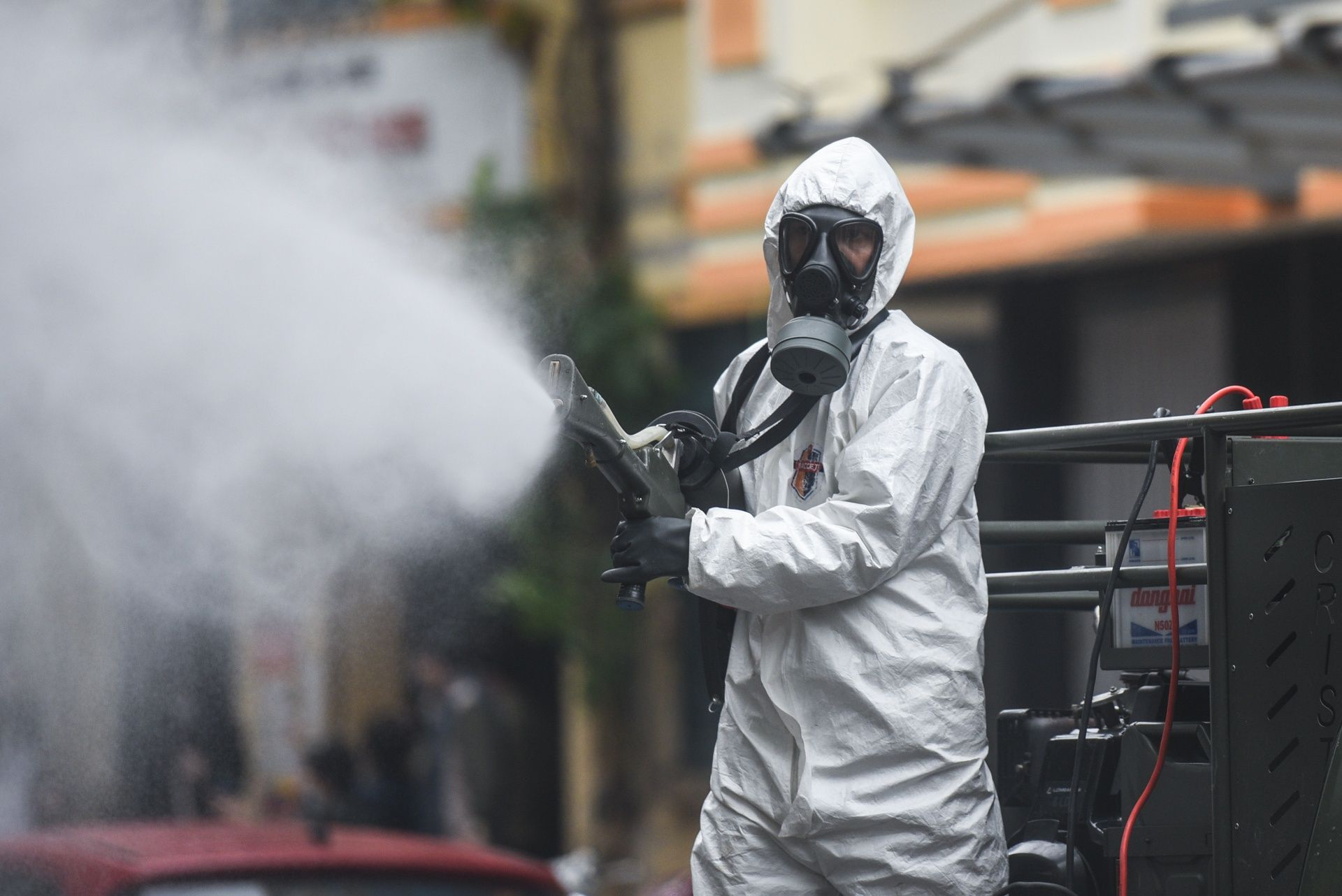 Illustrative photo.
The information was revealed in the meeting of the National Steering Committee on Covid-19 Control and Prevention last Friday hosted by Deputy Prime Minister Vu Duc Dam, Cong An reported.
Vietnam has recorded 270 cases positive for the SARS-CoV-2 virus including 225 people recovered, 45 others are treated at some medical facilities and no deaths reported. By Friday morning, Vietnam had gone eight straight days clear of new infections. In the evening, two new cases were confirmed.
Some three critical patients have seen their situation improved in recent days, 21 patients negative for one and two times.
As many as 13 Covid-19 infection cases recorded in Ha Loi village, Me Linh district, Hanoi. The local authorities implemented mass tests on 14,242 people in the area and all show negative results for SARS-CoV-2.
Although there is a relatively low tally of infection cases nationwide, some health experts warned of potential risks of transmission in the community, calling people to take precautions and follow the instructions of the local authorities and health industry.
According to Assoc. Prof Tran Dac Phu, Director-General Department of Preventive Medicine, Vietnam achieved success in preventing the pandemic evading the country from abroad in the first stage.
In the next period, the Government made drastic and timely decisions on social distancing order that helped curb the pandemic spreading. Basically, the hard-hit areas nationwide were quarantined and examined to track for the sources of infection.
However, social distancing can not handle a total of 100 percent of the epidemic as well as the risk of contagion in the community but just help lower maximizing the infection cases.
Vietnam has also recorded some relapse cases, similar to the situation in South Korea when some recovered patients returning to hospital and detected Covid-19 reinfection.
Lyan Vu