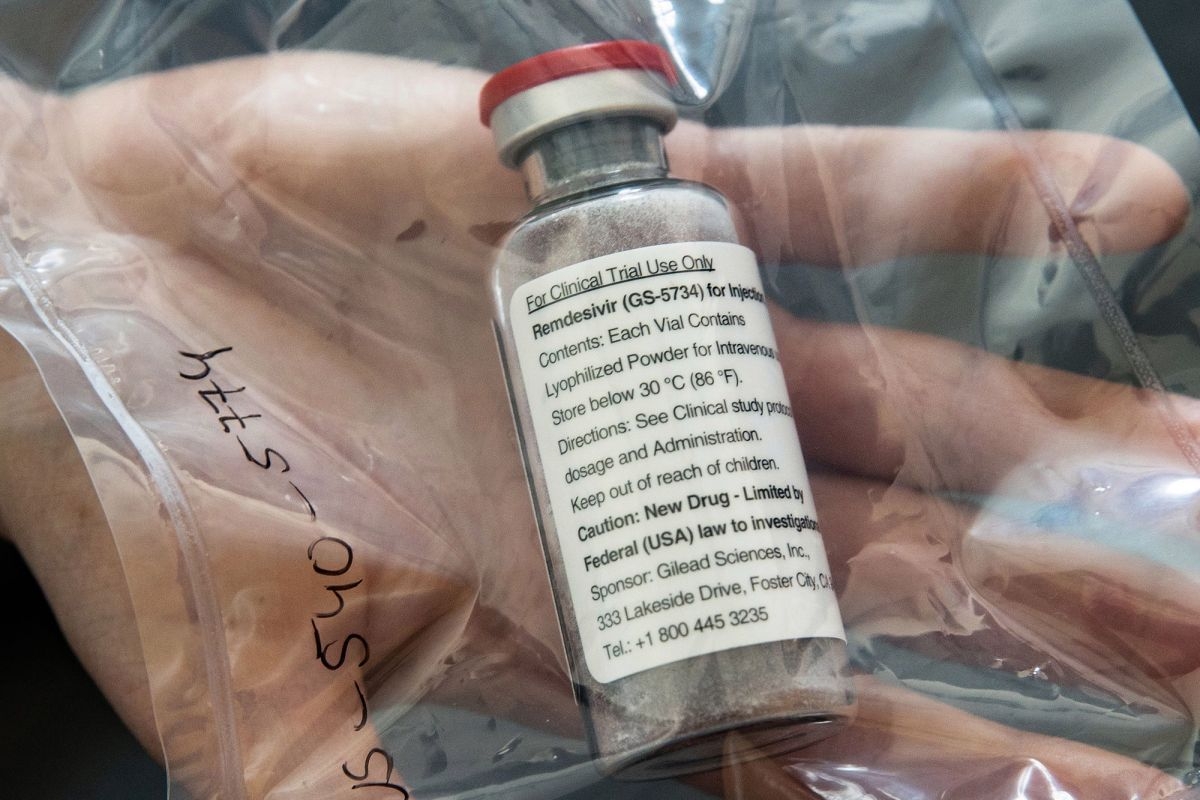 Coronavirus drug remdesivir is said to be available this week (Photo: New York Post)
Coronavirus today update: Worldwide, the number of confirmed infections stands nearly 3.6 million, with at least 249,130 deaths and approximately 1.16 million recoveries. The coronavirus COVID-19 is affecting 212 countries and territories around the world and 2 international conveyances.
Coronavirus today update: Pharma CEO says coronavirus drug remdesivir will be available this week
Anti-viral drug remdesivir, which was approved Friday for emergency use by the Food and Drug Administration, is expected to be available to treat coronavirus patients as early as this week.
The announcement was made Sunday by Dan O'Day, the CEO of the pharmaceutical company making the drug, Gilead Sciences.
O'Day said his company has donated its entire available supply of remdesivir — totaling roughly 1.5 million vials — to the government, who will disperse the drug across the country on an as-needed basis.
"We did that because we acknowledge and recognize the human suffering, the human need here and want to make sure that nothing gets in the way of this getting to patients," O'Day said of the donation.
O'Day said the government "will determine which cities are most vulnerable and where the patients are that need this medicine."
One and half million vials of remdesivir — which has been shown through a federal trial to speed the recovery process of coronavirus patients — can treat anywhere from 100,000 to 200,000 people, as reported by New York Post.
Coronavirus live update: Dubai Expo 2020 World's Fair Postponed To October 1, 2021
The World Fair 2020 in Dubai has been postponed until October 2021, the Bureau International des Expositions announced. Dubai Expo 2020 had 139 countries planning to take part, and will now run from October 1 2021 until March 31 2022.
Dubai had bet billions of dollars on hosting the event, in an attempt to rejuvenate its economy. However with the coronavirus pandemic putting all large events at risk of cancellation, the sheikhdom had been seeking to delay it.
On Monday, the bureau said a required two-thirds of the countries in the organization had voted to approve the delay, meaning it would be granted, Euro News reported.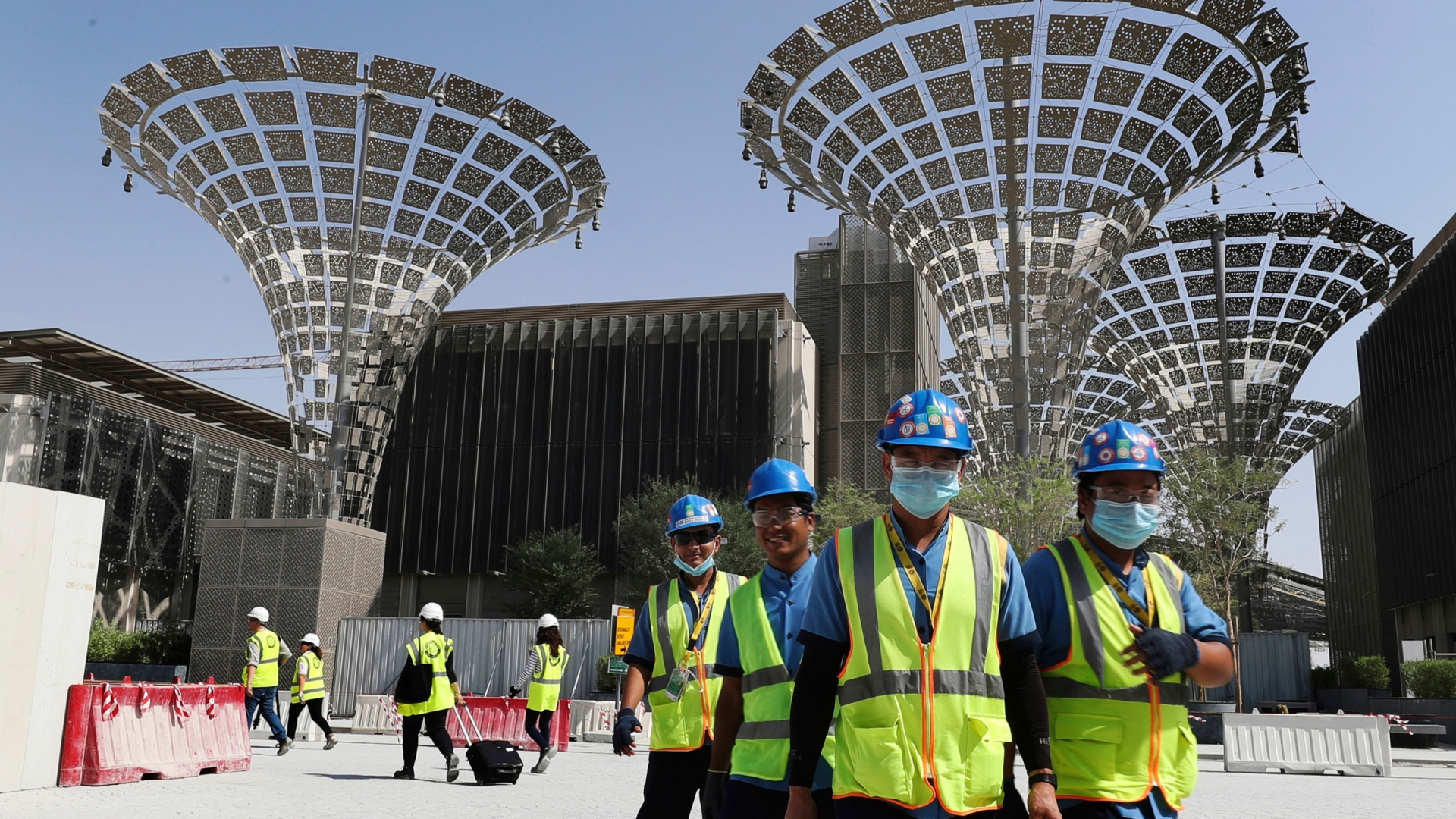 Dubai Expo 2020 World's Fair Postponed To October 1, 2021 (Photo: AP)
Vietnam records no new coronavirus infection Tuesday morning
The Health Ministry confirmed no fresh Covid-19 case Tuesday morning, marking the country's 19th day without any community transmission.
The country has recorded 271 coronavirus cases to date, of which 50 are active. The active cases include 14 relapses.
On Monday, the northern province of Ninh Binh's Ninh Binh General Hospital discharged its last two Covid-19 patients, and two relapsed patients were confirmed by the National Hospital for Tropical Diseases in Hanoi to have recovered.
The Health Ministry said three of the active cases continued to be in critical condition.
The country had stayed clear of new Covid-19 patients nine days in a row as of Sunday morning. In the evening, a 37-year-old British oil expert who had arrived in HCMC April 28 to work on a Petrovietnam project was confirmed infected.
Vietnam has gone through 18 days without a community transmission case. As of Monday, most students in the country had started attending classes at school after an unprecedented, prolonged break due to the Covid-19 pandemic, VNE reported.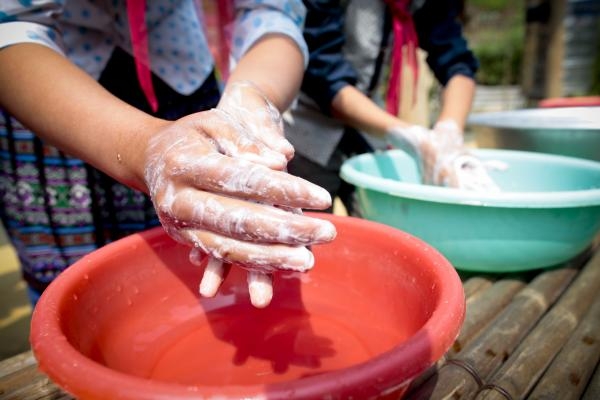 Vietnam has gone 19 days in a row without community transmission (Photo: UNICEF)
Trump says US could lose 100,000 people from coronavirus
President Trump said during a virtual town hall on Sunday night that the US could see up to 100,000 deaths due to the coronavirus outbreak.
Trump — speaking at the Lincoln Memorial on Fox News — had given the estimate one month after predicting the virus would likely cause the deaths of 60,000 to 70,000 people nationwide.
"We're going to lose anywhere from 75, 80, to 100,000 people," Trump said on Sunday night. "That's a horrible thing. We shouldn't lose one person over this."
The president said the death toll could have been more drastic if his administration did not take swift action.
"If we didn't do it, the minimum we would have lost was a million two, a million four, a million five, that's the minimum," New York Post quoted Trump as saying.
"We would have lost probably higher, it's possible higher than 2.2."
Coronavirus today update: Trump predicts coronavirus vaccine will be ready by end of 2020
President Trump fielded questions from worried Americans during a televised town hall about the coronavirus pandemic on Sunday — and predicted that a vaccine would be ready by the end of 2020.
Experts had previously estimated that a vaccine would take up to 18 months, if not longer — but White House coronavirus task force expert Dr. Anthony Fauci said last month he thought it was within the "realm of possibility" that millions of vaccines could be ready by January.
Speaking from the Lincoln Memorial, Trump said he didn't care if another country had an immunization ready first, adding: "I really just want to get a vaccine that works."
News of the vaccine timeline came as Trump increased his projection for the total number of US fatalities from the virus to 80,000 or 100,000 — up more than 20,000 from what he'd suggested just a few weeks ago.
"That's a horrible thing," Trump said. "We shouldn't lose one person over this."
As of Thursday, roughly 69,000 Americans had been felled by the disease, according to a tally of reported deaths from Johns Hopkins University.
Trump said he'd like to see "therapeutics" to combat COVID-19. The Food and Drug Administration recently authorized the emergency use of anti-viral drug Remdesivir, and Trump also continued to tout the anti-malarial hydroxychloroquine, New York Post reported.
Coronavirus today update: Italy eases coronavirus restrictions after the two-month lockdown
Around 4.4 million people will return to work on Monday, after being confined to their homes since early March.
Italy was the first European country to have a serious outbreak of COVID-19. There have been more than 28,000 deaths in the country and 210,000 people have tested positive for coronavirus.
But the country has seen a decrease in the daily death toll and hospitalisations with 174 people dying on Sunday.
Now Italy will enter "phase 2" of its lockdown, as companies reopen with social distancing measures in place, according to Euro News.
On top of that, Italians must wear face masks on public transportation and in public spaces but will now be able to leave their region for health reasons, work, or to return to a residence.
Workplaces will have to limit contact between employees who will wear masks.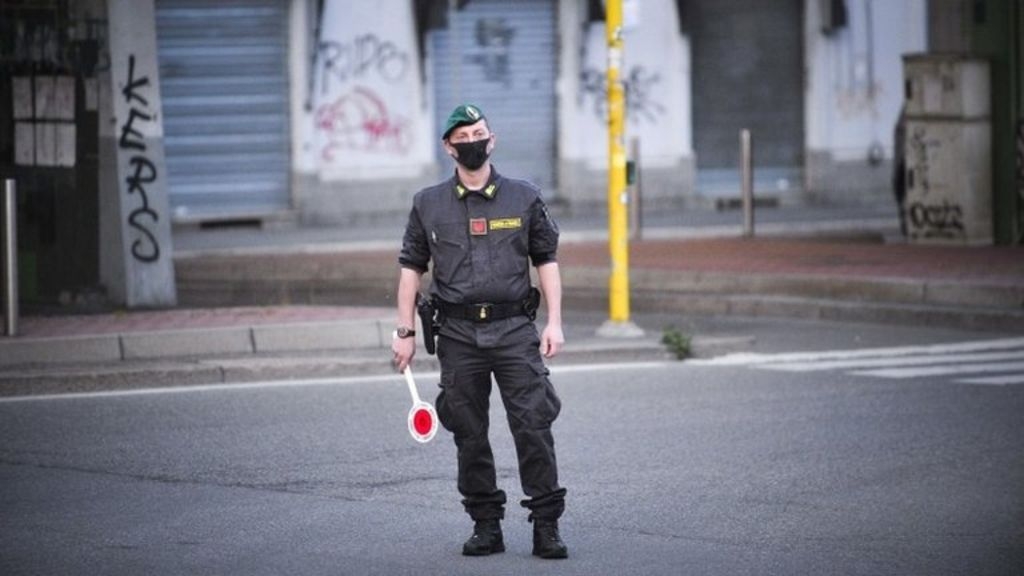 Italy eases coronavirus restrictions after two months of lockdown
Coronavirus live update: Germany records lowest daily death toll in nearly 6 weeks
Germany on Monday reported its lowest increase in coronavirus deaths in a 24-hour period since March 25, the country's center for disease control said.
According to data from the Robert Koch Institute, 43 people died of symptoms related to Covid-19 between Sunday and Monday, bringing the total number of nationwide fatalities to 6,692.
The number of new infections in Germany also remains relatively low, with 679 new cases confirmed.
In the same 24-hour time span, around 2,200 people recovered from the virus.
German Chancellor Angela Merkel has previously said that a continued drop in new infections and expanded contact tracing will be key to further easing restrictions meant to combat the pandemic.
Merkel is set to meet with German state governors on Wednesday to talk about reopening the country's economy, CNN reported.
Coronavirus today update: Russia adds more than 10,500 new coronavirus cases, pushing nationwide total over 145,000
Russia reported 10,581 new coronavirus infections on Monday, bringing the total number of officially confirmed cases to 145,268, according to the country's coronavirus response headquarters.
The figure is the second-highest number of cases Russia has seen in a 24-hour period since the epidemic began.
So far, 1,356 deaths and 18,095 recovered patients have been recorded in Russia. Approximately half of cases registered in the past weeks were asymptomatic, according to headquarters data. Moscow accounts for more than half of all coronavirus cases in the country.
Capital hot spot: Moscow Mayor Sergey Sobyanin said in a blog post on Saturday that based "on the screening of various population groups" it was likely that 2% of all the city's residents have the virus.
According to official data, there are 12.7 million people in Moscow, 2% of which is roughly 254,000 people, as reported by CNN.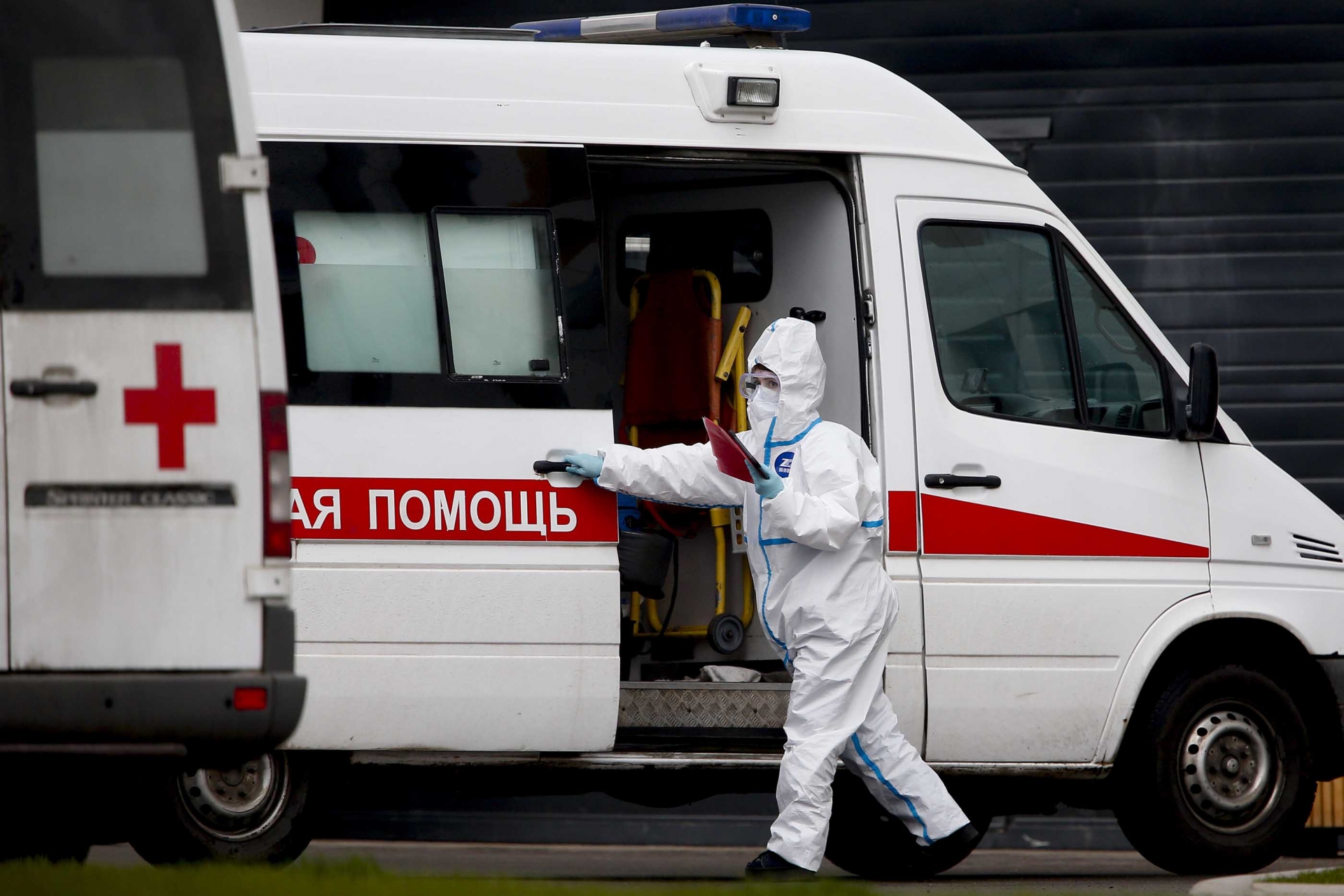 (Photo: CNN)
Coronavirus live update: Japan to extend state of emergency through May 31
Prime Minister Shinzo Abe is set to extend Japan's state of emergency by around a month through May 31 amid rising fears that the continued spread of the new coronavirus could flood hospitals with patients, a government official said Sunday.
Abe is expected to announce the extension during a news conference scheduled to start at 6 p.m. Monday. The declaration, originally set to expire Wednesday following a one-month period, has led local governments to ask residents to stay home as much as possible and some businesses to shut to prevent the virus's spread.
However, another senior official said the government is also planning to allow the reopening of parks, museums, libraries and some other public facilities, even in areas with a relatively high number of infections, Japan Times reported.
The pandemic has forced the cancellations of major festivals and fireworks events this summer — including Kyoto's famed Gion Festival, the Nebuta Festival in Aomori and Kochi's Yosakoi Festival — a huge disappointment and financial blow to the host towns and cities.
Coronavirus live update: Some restrictions eased as India begins third extension of nationwide lockdown
India is moving to ease some of its coronavirus restrictions although the nationwide lockdown - the world's biggest - remains in force until May 17.
Each state and city has been colour-coded - red, orange or green - according to the incidence of coronavirus. New Delhi, Mumbai and Bengaluru have been named red zones. In these places, businesses can open at one-third capacity, construction can resume providing the workers live on-site, and standalone shops can reopen.
In orange zones, taxis can also operate while green zones - areas where there has been no incidence of coronavirus in 21 days - can resume all activities unless they're prohibited under the nationwide lockdown.
At the national level, all travel remains suspended, while schools, shopping malls, hotels, restaurants and other places where people gather are to remain closed.
There is no restriction on manufacturing and the movement of goods between states, Al Jazeera reported.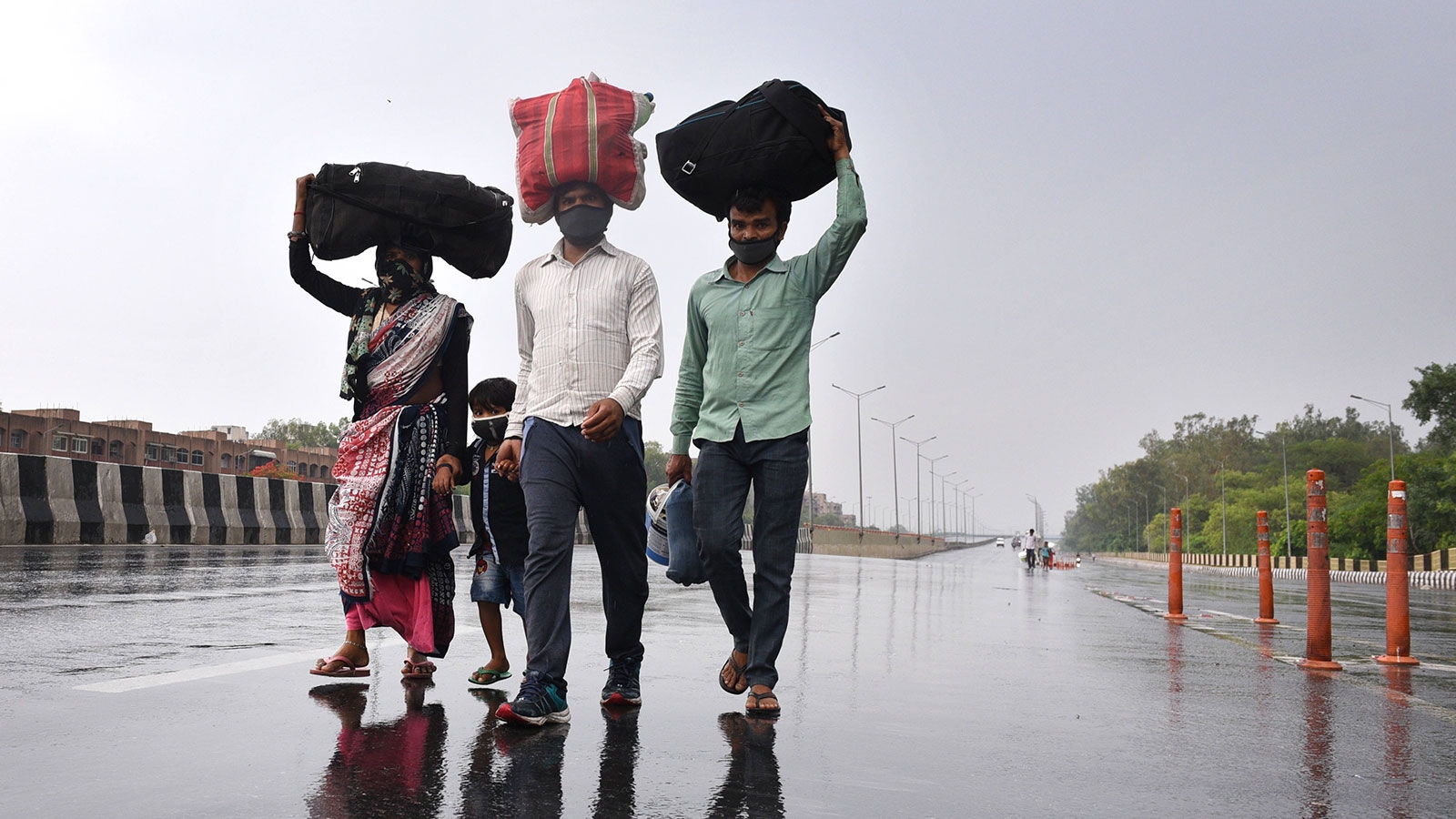 India is moving to ease some of its coronavirus restrictions (Photo: Getty Images)
Coronavirus today update: ASEAN countries reported nearly 50,000 infections.
Southeast Asia recorded an additional 1,308 cases bringing the number of people infected of the whole region to 49,919, of which 1,671 have died.
Singapore, the region's largest epidemic, reported an additional 573 positive cases, mostly migrant workers living in dormitories. This is the 11th consecutive day the number of daily infections in Singapore is less than 1,000, bringing the total number in the country to 18,778. With one new death, Singapore's fatalitiy tally stays at 18.
The Singapore Government announced it would relax some restrictive measures over the next few weeks to gradually reopen the economy. Some activities, such as home-based business, laundry or hairdressing services, will be allowed to reopen on May 12. Students will be able to return to school in small groups from May 19.
Indonesia, the nation with the highest number of deaths in Southeast Asia, today reported 19 more cases, bringing the total number of deaths nationwide to 864. Cases in the country are at 11,587, an increase of 395 cases within 24 hours. '
The Philippines recorded 262 more cases and 16 deaths, bringing the total number of cases and deaths to 9,485 and 623 respectively.
Malaysia recorded 55 new cases, raising total to 6,353.
Coronavirus live update: Malaysia eases restrictions on business, but some states hold back
Malaysian businesses, including restaurants, have been told they can reopen from Monday providing they adhere to requirements on social distancing, hygiene and contract tracing.
The federal authorities continue to encourage people to work from home, but after a spike in cases over the weekend, some state governments have said they will not ease the restrictions.
Malaysia reported 122 new cases of coronavirus on Sunday, the highest since the middle of April, and two more deaths.
Thailand, Vietnam, Cambodia, East Timor and Laos are the countries that have not recorded any deaths due to nCoV.
Jasmine Le