Coronavirus news worldwide: US tops highest infection cases, Europe struggling to slow the spread
The world has recorded more than one million Covid-19 infection cases and the virus has spread to 181 countries on April 5. So far, as many as 64,734 people have died and 246,648 have recovered.
The country with the highest number of cases is the US. Around 3,300 people have died in China - but the US, UK, Italy, Spain and France now have higher death tolls.
The US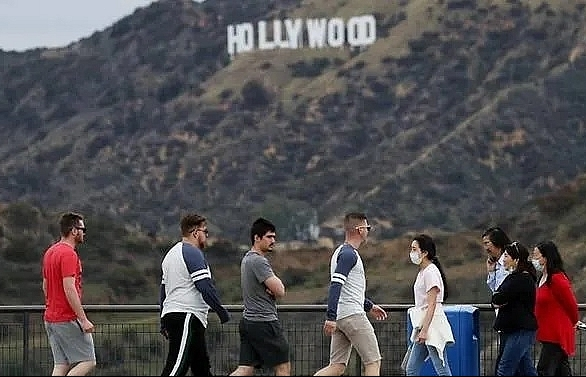 Face mask still be a debate in US amid coronavirus outbreak.
President Donald Trump warned that "there will be a lot of death" in the coming weeks as the number of people who had died from the coronavirus in the United States surpassed 8,000, CNN reported.
At least 1,324 deaths were reported in the United States on Saturday, the most coronavirus deaths reported in a single day thus far. At least 8,476 people have died nationwide and at least 311,301 people have been infected, according to data compiled by Johns Hopkins University.
Health officials urged Americans to continue following social distancing guidelines, with Dr. Anthony Fauci of the National Institute for Allergy and Infectious Diseases calling it "our most important tool," according to New York Times.
The United States on Saturday experienced its first full day under a federal recommendation that people wear cloth masks when they go out in public in many instances, the latest effort to contain the coronavirus pandemic.
Some state and local officials have made a point of wearing facial coverings, and at least a couple of localities have even required them by ordinance. But health experts have also feared that people would don masks only to loosen their compliance with social distancing guidelines.
Italy records the lowest daily rise in Covid-19 deaths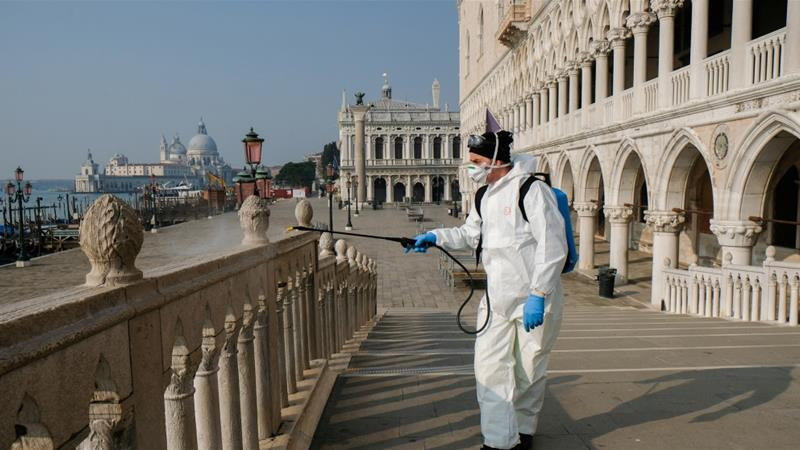 Illustrative photo.
According to Reuters, Italy reported its lowest daily rise in COVID-19 deaths for nearly two weeks on Saturday and said the number of patients in intensive care had fallen for the first time.
Officials urged the country not to flout strict lockdown measures they said were starting to show results, although new cases rose by 4,805 on Saturday which was slightly higher than recent daily increases.
Spain extends state of emergency
Spanish Prime Minister Pedro Sanchez will extend the state of emergency in the country by another two weeks until April 26, according to El Pais newspaper on Saturday.
Spain has 124,739 confirmed cases in Europe, just above those in Italy, where the region's pandemic was first identified.
UK unlikely to relax lockdown measures till end May, top epidemiologist says
The United Kingdom won't be able to lift its stringent social-distancing rules until the end of May, according to a British epidemiologist, Neil Ferguson, who is also a leading government advisor, Reuters reported Saturday.
"We want to move to a situation where at least by the end of May that we're able to substitute some less intensive measures, more based on technology and testing, for the complete lockdown we have now," Ferguson reportedly told BBC Radio. Ferguson is a professor at the faculty of medicine in the School of Public Health at Imperial College London.
India may extend lockdown
India may extend its lockdown as the number of coronavirus cases climb, Reuters reported, citing officials in the South Asian nation. More than 1 billion people in the country are currently on a 21-day lockdown.
According to Reuters, three senior officials have said the restrictions — due to end on April 14 — could be extended depending on the assessment of the situation in each state.
Thailand reports 102 new cases, bans passenger flights from landing
Thailand reported an additional fatality and 102 new cases of coronavirus on Sunday, Reuters said citing the government's Center for COVID-19 Situation Administration. That brings the Southeast Asian nation's death toll to 29 and total confirmed cases to 2,169, the news agency said.
China sees rise in new coronavirus cases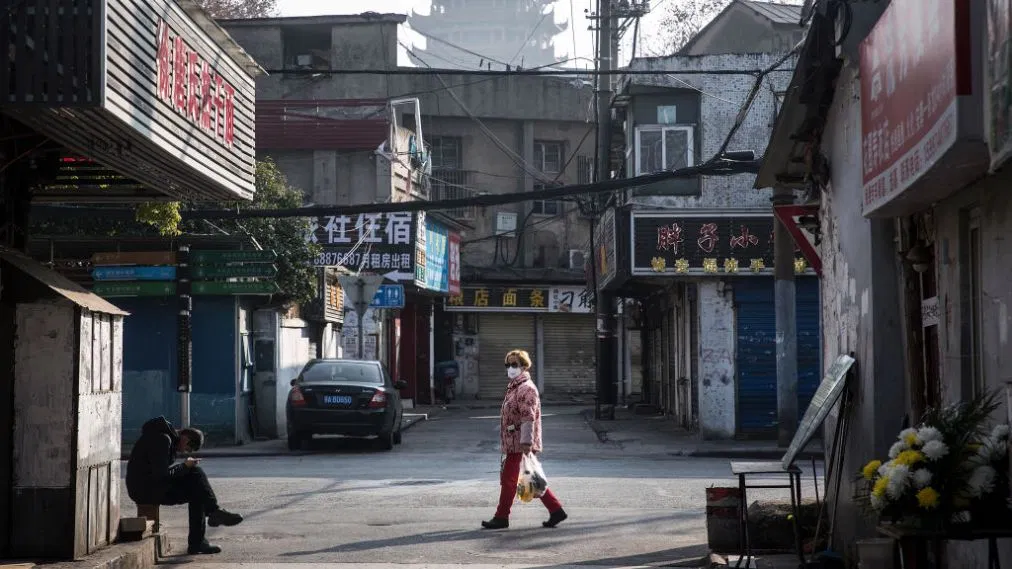 China has come to standstill to honour thousands of coronavirus victims during a national day of mourning yesterday.
Mainland China reported 30 new coronavirus cases on Saturday, up from 19 a day earlier as the number of cases involving travellers from abroad as well as local transmissions increased, highlighting the difficulty in stamping out the outbreak.
The mainland has now reported a total of 81,669 cases, while the death toll has risen by three to 3,329.
Indonesia, Philippines, Malaysia report surges in COVID-19 cases, deaths, VNA said
Indonesia on April 4 confirmed 106 new patients of the acute respiratory disease caused by the novel coronavirus SARS-CoV-2 (COVID-19), bringing the total number in the Southeast Asian country to 2,092 while the death toll in the country rose to 191.
Philippines announced that the country recorded eight more deaths and 76 new COVID-19 infection cases on April 4. The total number of COVID-19 cases in the country has increased to 3,094, including 144 deaths, the ministry said.
The same day, the Malaysian Ministry of Health said the country recorded 105 new COVID-19 cases, bringing the total number to 3,483. The death toll from the disease in Malaysia has amounted to 57, including 4 deaths on April 4.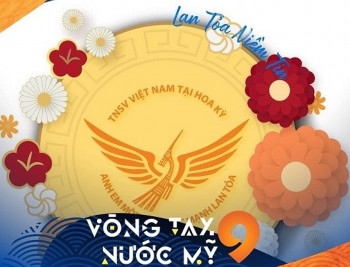 Overseas Vietnamese
Association of Vietnamese Students and Professionals in the United States (AVSPUS), in collaboration with Vietnamese Youth and Student Association in Texas, shall co-organize the series of events named "The 9th America's Arms" (Vong tay nuoc My) in December in Dallas, Texas (USA). It is known as the year-end meeting for Vietnamese youth and students in the US.