'I feel reassured by the way Vietnam is fighting COVID-19 pandemic', Hong Kong tourist
'Thanks to the hotel staff and so many functional forces that I can't count, we had a memorable memory in Da Nang', said Ms. Van (Hong Kong), one of 29 foreign tourists who has just completed a 14-day quarantine in Da Nang.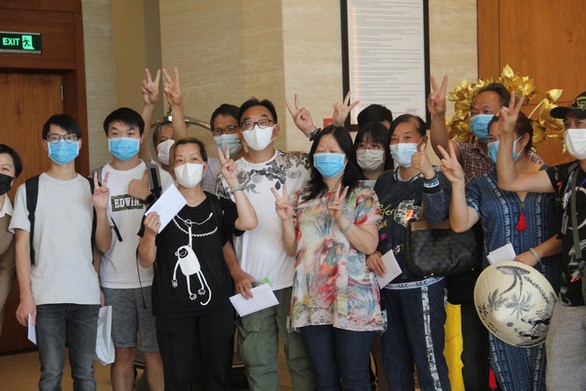 29 foreign tourists have complete 14-day quarantine. Photo: Truong Trung.
Ms Van's trip to Da Nang was suddenly interrupted as two British who were staying in the same hotel with her were confirmed positive for COVID-19. As a result, all staff and visitors at the hotel were required to quarantined for 14 days.
Then, the schedule of Ms. Van's family was delayed. She had to ask relatives to help many jobs in her home country. However, the most worrying thing for Ms. Van is that she may be infected with COVID-19.
"We are free of charged during isolation, have daily health checks. The way Vietnam is fighting with the pandemic makes me feel really reassured", Ms. Van said.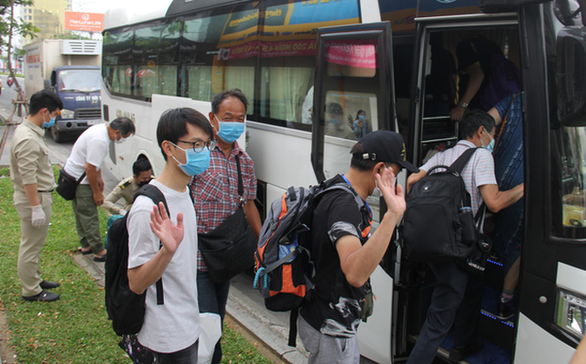 Most of them are Hong Kong people. Photo: Truong Trung
Mr. Ho, another Hong Kong tourist would like to send special thanks to the hotel's staff for their enthusiastic attention and care in the past these days. Many hotel staff, just like him, had to quarantine for 14 days but they did help a lot, especially in eating and drinking matters.
"We have a memorable memory here, and will definitely come back to enjoy the beautiful scenery and visit old friends here," Ho said.
Mr. Nguyen Duc Cuong, Vanda hotel's manager said, despite the sudden quarantine order, we all try to create a happy atmosphere for the tourists to feel satisfied and cooperate well in a bid to fight the pandemic.
Even in an isolated space, a small birthday party was held for a tourist.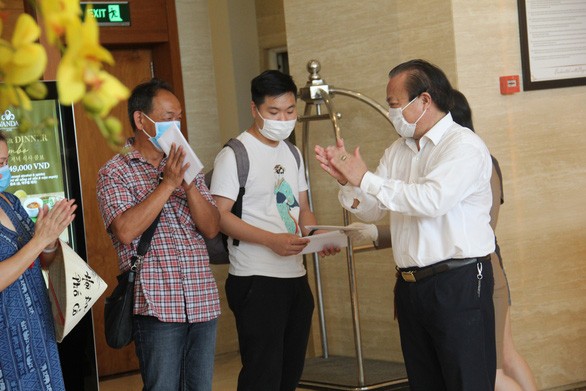 An official of Da Nang government handed over the decision to end isolation for the tourists - Photo: Truong Trung
On March 8, the Ministry of Health announced two cases of COVID-19 infection, two British tourists staying at Vanda hotel, Da Nang. Immediately, 7 hotel staff and 29 tourists from Germany and Hong Kong who were also staying at the hotel were put into 14-day quarantine. These 36 cases were latter tested negative for coronavirus.
Source: Tuoi tre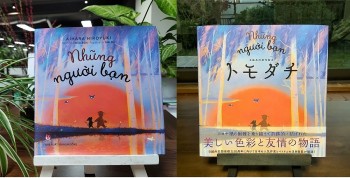 Viet's Home
The comic book Ehon "Friends" illustrated by local female artist Dom Dom has just been published by Japan's Sunny Side Publishing House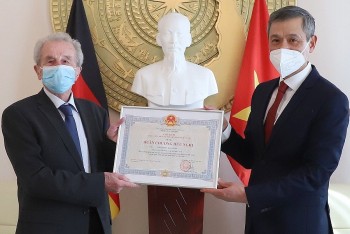 Friendship
The Vietnam-Germany relationship goes from strength to strength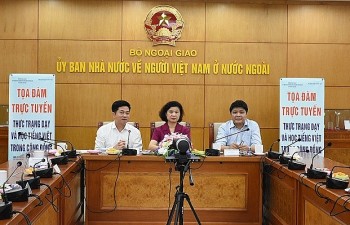 Overseas Vietnamese
The teaching of Vietnamese abroad continues to be strengthened despite the Covid-19 pandemic.