Coronavirus was created by 5G networks: Absolutely no credible link between the two
An increasing number of conversations on and offline have claimed to find insidious links between the roll out of 5G networks and novel coronavirus pandemic. This is false; experts told AFP that 5G is based on radio frequency and that this does not create viruses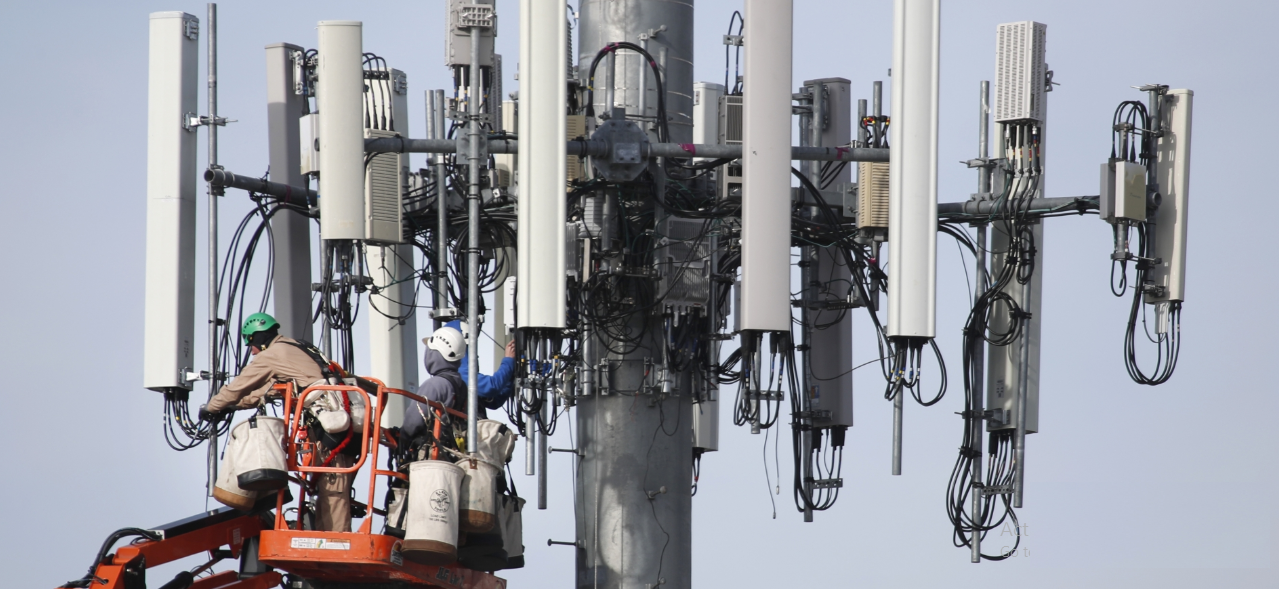 5G network tower.
What is 5G?
5G is a wireless mobile network that was deployed in 2019 to help irmprove telecommunications and mobile connectivity.
It works at a higher wave frequency than its predecessors in order to allow for this upgrade in usage.
The news updated 3 April on factcheck.afp informed that in one of the most widespread claims, popular American singer Keri Hilson asserted that coronavirus is caused by fifth-generation wireless technology, known as 5G. In a series of now-deleted tweets on March 16, 2020, Hilson claimed COVID-19 was not as widespread in Africa because of the absence of 5G.
Theorists claim coronavirus is just a cover up of the dangers of 5G.
"People have been trying to warn us about 5G for YEARS. Petitions, organizations, studies…what we're going through is the effects of radiation. 5G launched in CHINA. Nov 1, 2019. People dropped dead," she wrote. "Turn off 5G by disabling LTE!!! Why do you think the virus is not happening in Africa like that? Not a 5G region. There may be a few bases there, but not as prevalent as other countries. It has nothing to do with melanin."
Hilson shared a viral YouTube video in which controversial American doctor Thomas Cowan, who remains on probation imposed by the Medical Board of California, argued that the novel coronavirus was created by 5G networks.
In his video, Cowan claimed that Wuhan, the city where the novel coronavirus outbreak began, was the first city wholly covered by 5G in the world. Cowan and others who believe his theory claim that China launched 5G in October 2019 — two months before the outbreak started.
On euronews also reported on April 5 that but celebrities have also joined the conversation, with US actor Woody Harrelson sharing a post on Instagram that linked 5G to the pandemic, and TV personality Jason Gardiner suggesting the World Health Organisation had warned against the mobile network due to the illness.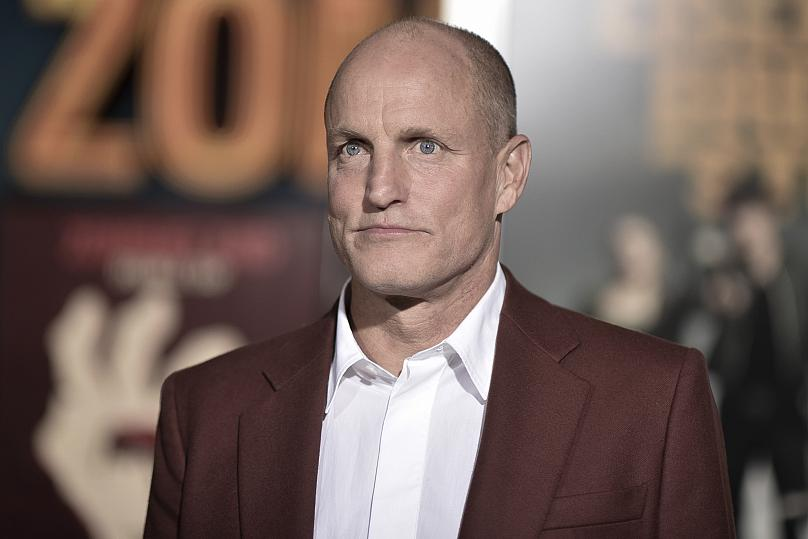 Woody Harrelson shared a post to Instagram making a link between 5G and the virus2019 Invision.
5G coverage
Experts differ on which country leads in the commercial use of 5G, but agree that the top nations are China, South Korea (the first to launch in 2019), the United Kingdom and the United States.
In late October 2019, China rolled out the commercial use of 5G in 50 cities.
Not only did the novel coronavirus not get its start in pioneering South Korea, but the virus has gained a foothold in many countries (for example, Malaysia, Iran, France, Singapore and Nigeria) without 5G networks.
Network provider EE told Euronews in an email that its engineers were currently assessing the cause of a blaze at a mast in Birmingham that had caused "significant damage".
The company said: "If it transpires that it was arson, which looks likely at this time, then we will work to help West Midlands Police identify a culprit.
"To deliberately take away mobile connectivity at a time when people need more than ever to stay connected to each other is a reckless, harmful and dangerous thing to do.
"We will try to restore full coverage as quickly as possible, but the damage caused by the fire is significant."
West Midlands Police are yet to confirm the cause.
'Burn all the 5G masts down'
A video that allegedly showed the fire was shared in a local Facebook group, in which one user replied: "Good!! All these need to get burnt down!! Coronavirus is just a cover up... its 5G killing everyone. Its too powerful. These all need to go."
Another user said: "Get them all taken off or burn them. Save lives - simple reason if police ask what made you do it. Simple.
"Lives are precious and these material things are destroying life. Shame on government knowing what is going on in the world but keeping quiet and blaming rats and bats in China."
So - with this furore, is there actually any truth to the claims? And if so, should we be concerned?
Claims suggesting that COVID-19 serves as a cover up for health hazards of 5G, or that the technology itself suppresses the immune system are just two of a number of theories in circulation that experts say are "baseless".
So - is 5G linked to coronavirus?
The short answer is NO.
In fact, the UK government has gone further to say there is "absolutely no credible link" between the two.
Meanwhile, Mobile UK, a trade union for British mobile providers, also commented on the "baseless" claims that it said were "not grounded in accepted scientific theory".
"More worryingly," it added: "Some people are also abusing our key workers and making threats to damage infrastructure under the pretence of claims about 5G.
"This is not acceptable and only impacts on our ability as an industry to maintain the resilience and operational capacity of the networks to support mass home working and critical connectivity to the emergency services, vulnerable consumers and hospitals."
What are the claims relating to 5G being harmful to health?
Prior to the outbreak of COVID-19, there were already discussions about the effects 5G could have on a person's health, due to these higher frequencies and the type of radiation it emits.
But since the outbreak, the 5G conversation seems to have found itself linked to the disease with people claiming it could exacerbate the spread through its frequencies, or by suppressing the immune system.
Others have claimed the virus is, in fact, being used to cover up dangerous effects of the mobile network.
Speaking to Keri Hilson's claims, Yusuf Sambo, a researcher at the University of Glasgow who is testing 5G in Scotland, said: "I think she's an amazing singer, but I am not sure she knows what she's talking about. Yes, there are fears about the health implications of 5G but they have to do with cancer and not viral infections."
"One of her tweets actually advised people to 'turn off 5G by disabling LTE'. She is literally saying 'turn off 5G by disabling 4G'," said Sambo.
Fabien Heliot, a researcher who specialises in electromagnetic exposure in wireless communication at the University of Surrey, explained: "5G, like previous generations of cellular communication systems, is a RF-based (radiofrequency) technology that uses electromagnetic (EM) waveform to transmit information; EM-waveforms are themselves non-ionizing radiations."
Heliot said the waveforms in 5G are designed and transmitted similarly to 4G. "The main and only difference so far is ... that 5G can transmit more data by using larger frequency bandwidth at higher carrier frequency, and directivity of antennas at the base station."
Being a living thing, a virus cannot be created by radiation, added Heliot. "Actually it is the other way round — there are guidelines put in place to ensure that radiation does not harm living things."
5G and health
Heliot said that "the possible side-effects of 5G are the same as 4G, 3G, 2G, Wi-Fi; all these wireless communication technologies use EM waveform that radiates energy".
He said 5G radiations are not as severe as "CT scan or x-ray technologies" which are used in medical care.
The World Health Organization's website states that "a large number of studies have been performed over the last two decades to assess whether mobile phones pose a potential health risk. To date, no adverse health effects have been established as being caused by mobile phone use".
Regarding 5G, the WHO states: "Health-related conclusions are drawn from studies performed across the entire radio spectrum but, so far, only a few studies have been carried out at the frequencies to be used by 5G.
"Tissue heating is the main mechanism of interaction between radiofrequency fields and the human body. Radiofrequency exposure levels from current technologies result in negligible temperature rise in the human body.
"As the frequency increases, there is less penetration into the body tissues and absorption of the energy becomes more confined to the surface of the body (skin and eye). Provided that the overall exposure remains below international guidelines, no consequences for public health are anticipated."
Some countries are remaining cautious: In late January, France's Agency for Health and Safety highlighted a need for more data before 5G could be rolled out in the country.
Is 5G linked to any health hazards at all?
Electromagnetic waves emit electromagnetic radiation, which at high frequencies are believed to pose a risk of causing cancer.
However, low frequencies - such as 5G frequencies - produce a non-ionising form of radiation that is not thought to be able to penetrate and damage cells.
5G frequencies may be higher than that of 4G and other earlier networks, but they are still far lower than the limits stipulated in international guidelines.
The World Health Organisation, which has a detailed guide on the mobile network, said "no adverse health effect has been causally linked with exposure to wireless technologies", even after "much research" was carried out.
It noted that only a few studies had been carried out on the frequencies used by 5G, but "provided that the overall exposure remains below international guidelines, no consequences for public health are anticipated."
VNT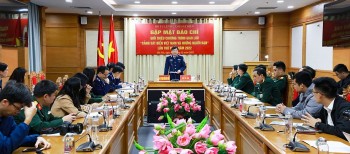 Seas and islands
The first "Vietnam Coast Guard and friends" exchange will take place in December with the participation of National Committee for Maritime Security of Cambodia, Coast Guard Department of China, Indonesian Maritime Security Agency, Malaysian Maritime Enforcement Agency, the Coast Guard of the Philippines, and Thailand Maritime Enforcement Coordinating Center.