COVID-19 fight: Friendship Associations raising funds to support India, Laos, Cambodia
The Vietnam-Laos, Vietnam-Cambodia and Vietnam-India Friendship Associations are raising fund to support three countries in its fight against the COVID-19 pandemic.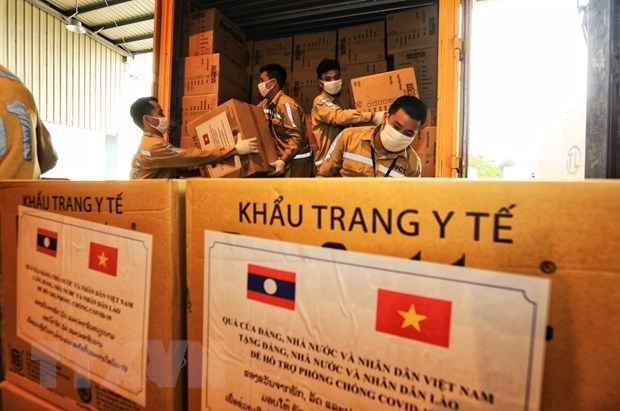 Airport staff load aid packages from Vietnam to an aircraft flying to Laos to help the country battle COVID-19. Photo: VNA
The two Vietnam-Laos and Vietnam-India Friendship Associations on May 6 have sent dispatches to their chapters at the provincial and municipal level on raising money to support pandemic-affected people in the two countries.
India is struggling with a second wave of the pandemic with more than 300,000 daily new coronavirus cases being reported in the past few days, and hospitals in several states are reeling under a shortage of medical oxygen and beds.
The country's COVID-19 crisis has surpassed its peak, experiencing the world's worst outbreak, and continuously breaking the record for the highest single-day figure globally.
As the outbreak in Laos escalates, the total number of infections has exceeded 1,000, forcing authorities to set up makeshift hospitals to provide sufficient treatment facilities.
Organisations and individuals can send cash to the associations' headquarters (No. 105A Quan Thanh str., Ba Dinh dist., Hanoi) or their bank accounts.
Support account for Laos: Vietnam Union of Friendship Organisations, account number: 0010000000333, Transaction Center of Joint Stock Commercial Bank for Foreign Trade of Vietnam (Vietcombank).
Support account for India: Vietnam-India Friendship Association, account number: 016313850001, DongA Joint Stock Commercial Bank, Hanoi Branch, Nguyen Bieu Transaction Office.
The fund-raising campaigns will last until the afternoon of May 14.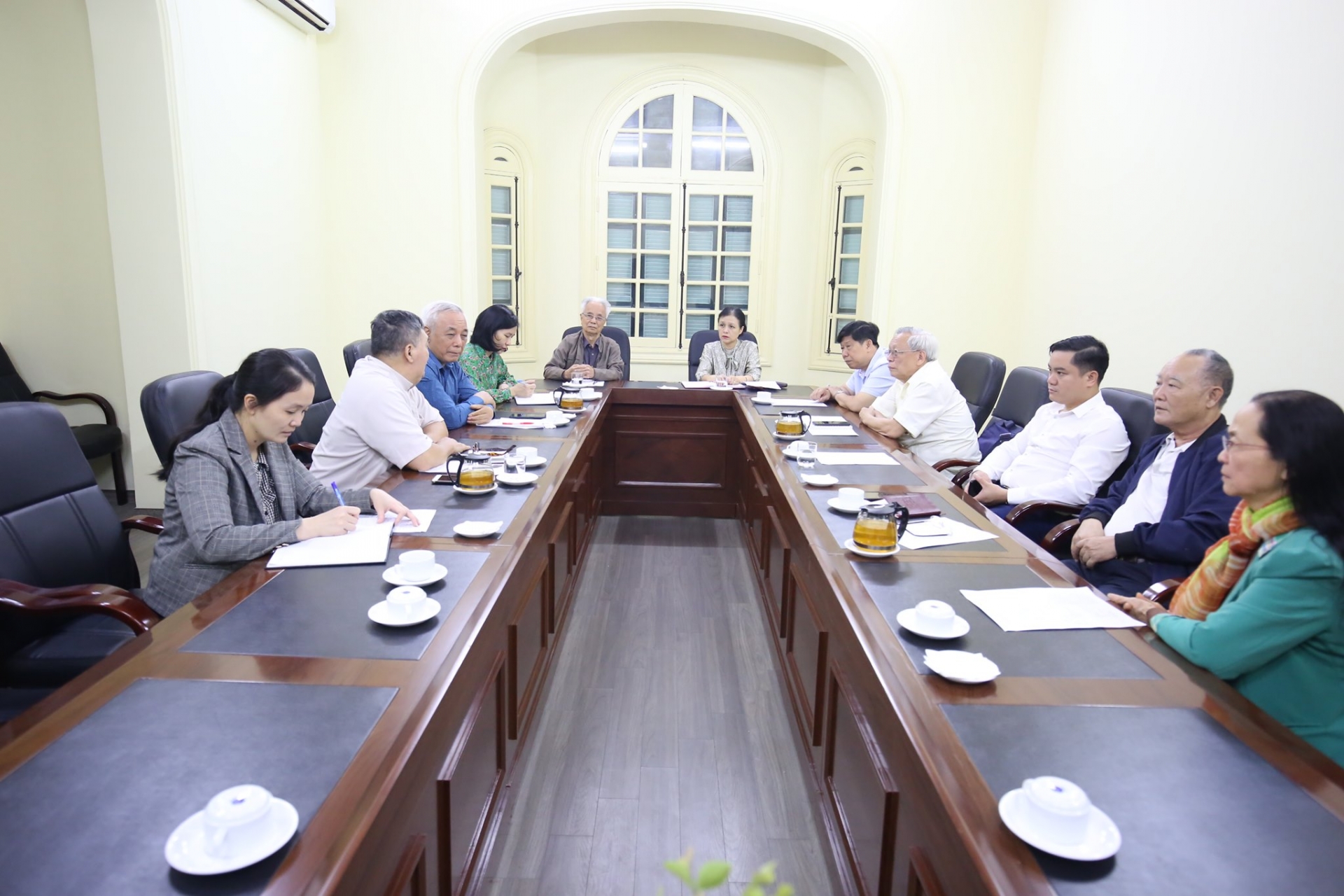 On the morning of April 27, in Hanoi, the Standing Committee of the Vietnam - Cambodia Friendship Association convened an urgent meeting with the participation of Chairwoman of the Vietnam Union of Friendship Organisations Nguyen Phuong Nga. Photo: VUFO
Earlier on April 28, the Vietnam-Cambodia Friendship Association also launched a fund-raising campaign to support affected people in Cambodia.
The provinces/cities of the Association and the units directly under the Central Committee of the Association, depending on their abilities, responded to this campaign.
Supporting account for Cambodia: Vietnam-Cambodia Friendship Association, account number: 117000035950, Vietnam Joint Stock Commercial Bank for Industry and Trade (VietinBank), Hanoi branch.
The association still continues receiving aid until the afternoon of May 7.
The Vietnamese community in Laos has joined hands with Lao authorities and people to overcome the current COVID-19 outbreak by raising fund and donating cash, necessities and medical supplies to the host country.
At the same time, Venerable Thich Minh Quang and Buddhist dignitaries and followers in Phat Tich Pagoda in Laos as well as the Vietnamese Association in Vientiane capital provided free meals in some charity facilities in Vientiane.
Meanwhile, in recent days, Vietnamese Associations in many localities of Laos have called on Vietnamese people in Laos to join hands with Lao authorities and people in fighting the COVID-19 pandemic, with fund value increasing through days.
Last week, the Executive Councils of the Vietnam Buddhist Sangha (VBS) and the Ho Chi Minh City Buddhist Sangha recently presented VND 250 million (USD 10,800) to Great Supreme Patriarch of Cambodia Samdech Tep Vong and Buddhist followers in Cambodia to help them cope with difficulties caused by the latest COVID-19 resurgence./.