Vietnam – France Friendship Association donates 51,000 masks to France
The Vietnam – France Friendship Association (VFFA) led by President Nguyen Thi Kim Tien on April 22 donated 51,000 medical masks to France to support the country in the fight against the coronavirus.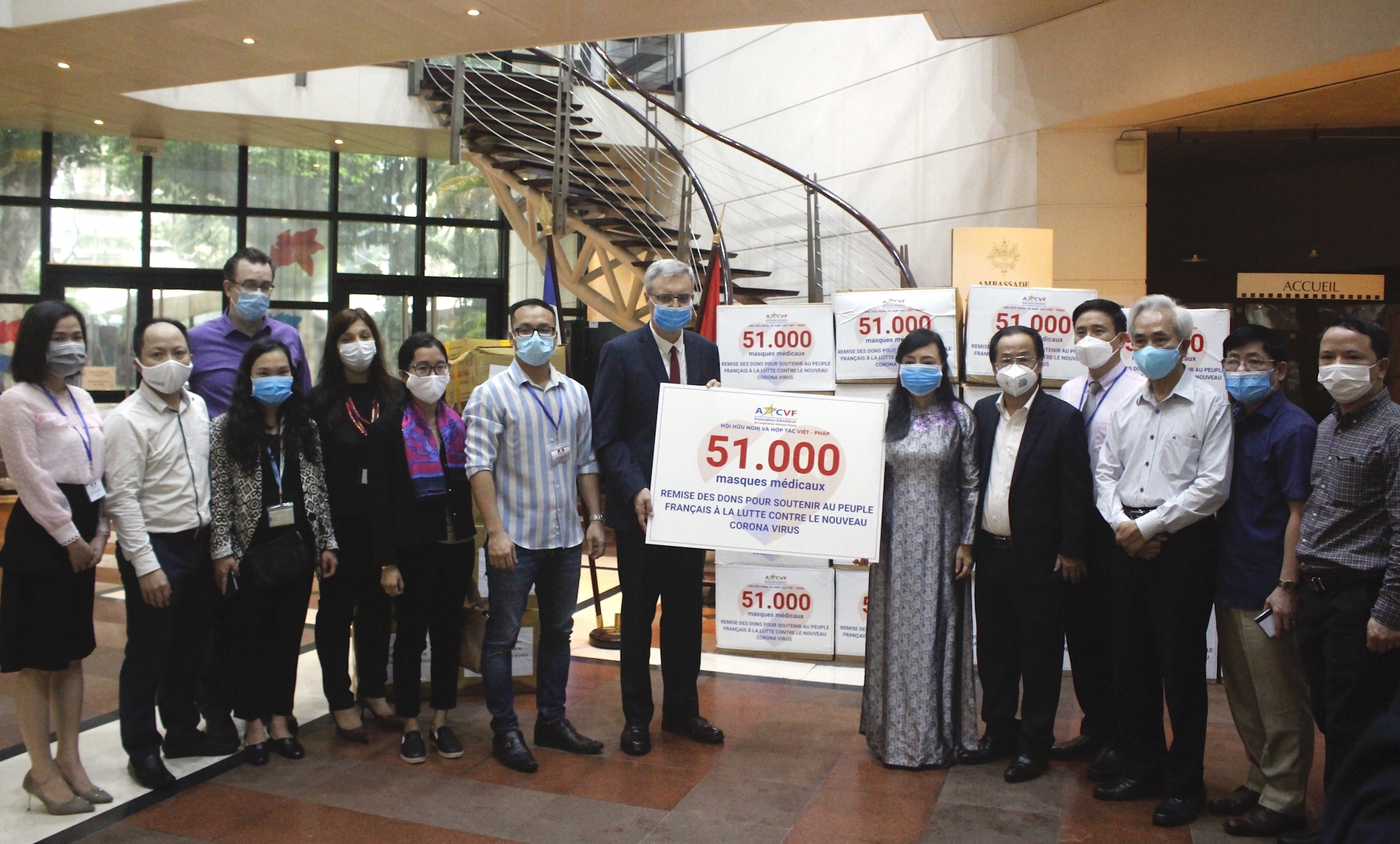 VFFA handed over 51,000 medical masks as a gift of Vietnamese people to French Ambassador in Hanoi
These masks which were gifts of France Alumni Vietnam, Vietnamese organizations and business were handed to French Ambassador in Hanoi.
At the handover ceremony, French Ambassador to Vietnam Nicolas Warnery deeply thanks to VFFA for donating the meaningful gift. He said:
"We deeply appreciate this great support and will quickly implement procedures to transport these masks to Franco – Vietnamese Friendship, a partner of the Vietnam – France Friendship Association, to distribute them to medical doctors and nurse."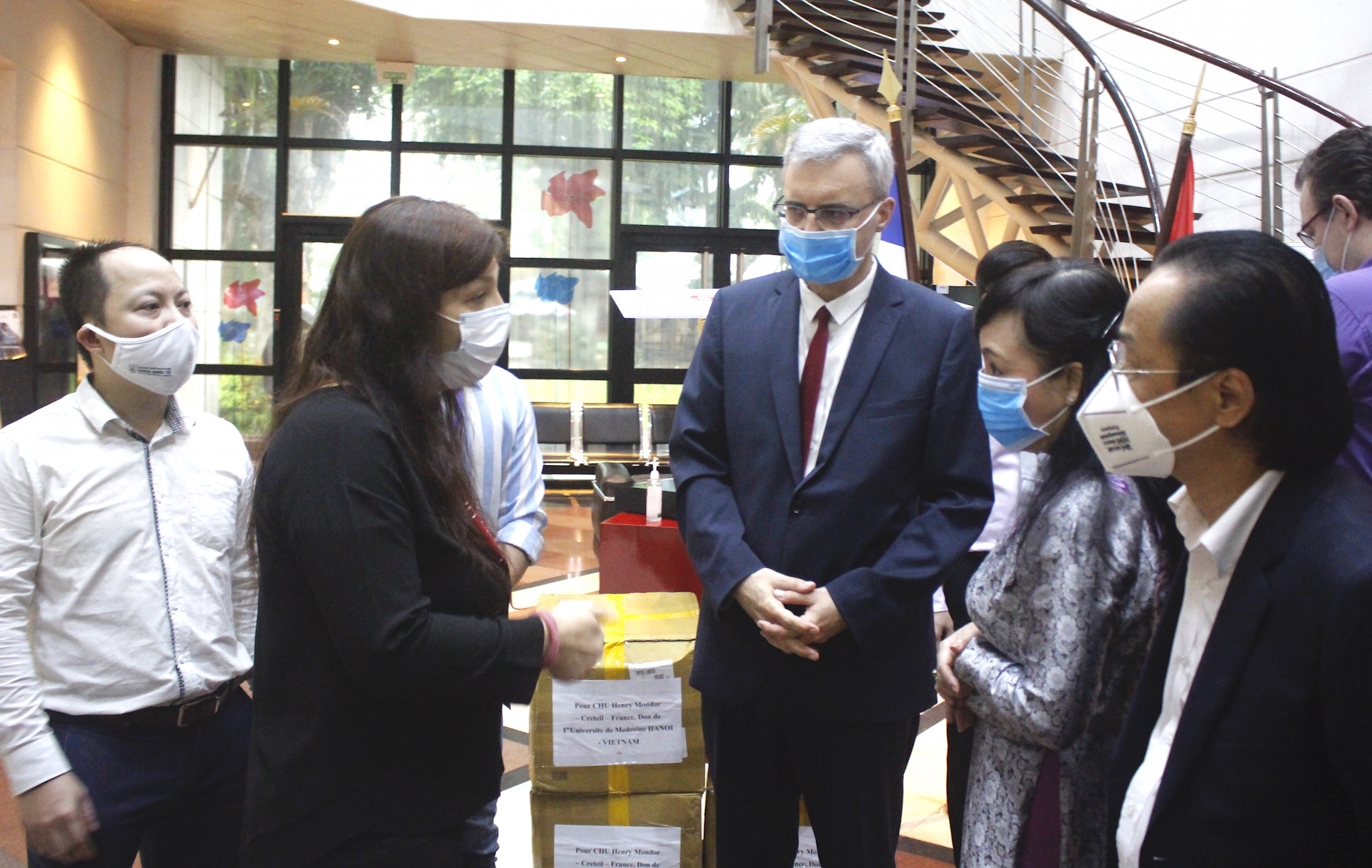 The French embassy discussed with Ms. Nguyen Thi Kim Tien about how to transport the masks.
Ambassador Nicolas Warnery told Thoi Dai magazine that he extremely grateful for the solidarity of the Vietnamese people for the French people. These supports come very timely and practically.
The Ambassador also appreciated the COVID-19 prevention measures taken by the Government and people of Vietnam.
He said, Vietnam's success in preventing the spread of the coronavirus is thanked to many factors. First of all, the Vietnamese has responded extremely quickly to the pandemic. No sooner than the first cases were confirmed did Vietnam immediately reacted. The second is the strict implementation of a string of solutions such as border closure, flight suspension, quarantine.
The Ambassador assessed the above measures were very effective. Along with that, collective discipline has helped Vietnam to minimize the spread of infection. He believed that with the solidarity of the people, Vietnam win soon win the fight against the coronavirus.
The Ambassador also thanks Vietnam government for paying attention to French citizens who are living or visiting Vietnam during the outbreak.
On behalf of VFFA, President Nguyen Thi Kim Tien said France was the world's fourth-highest tally of deaths from coronavirus infections. French doctors and nurses are struggling to control the pandemic. In such situation, medical supplies such as masks are highly needed.
With a long-standing friendship, VFFA hopes the 51,000-mask gift will partly support France in the fight against the coronavirus, Tien said.
On the same day, Hanoi Medical University also donated 10,000 masks to French doctors and people.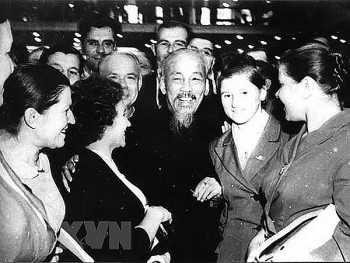 National
Throughout its history Vietnam has come into contact and exchanged with many cultures and civilizations.