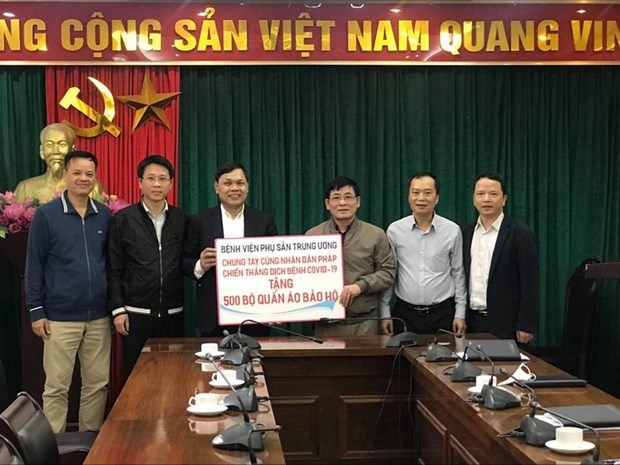 NHOG Director hands over 500 sets of medical protective suits to Vietnam -France Friendship Association( Photo: PV/Vietnam+)
The NHOG donated 500 sets of qualified COVID-19 anti-coronavirus suits to the Vietnam Friendship Association- France in response to the Association's support appeal.
Currently, many countries around the world are coping with the COVID-19 epidemic, and France has been considered the fourth highest infection and death rate in the world. French doctors and nurses are struggling to control the disease. In France, medical supplies including anti-virus protective suits and masks found more essential than ever.
Professor Tran Danh Cuong - NHOG Director said that although the hospital was collecting equipment, protective suits for doctors and medical staff's work at this time, the hospital was also willing to contribute and share to French doctors and people 's fight against COVID-19.
Cuong also added that the hospital would continue to mobilize and call organizations and individuals to care and contribute to the Association's program in the coming time.
The Vietnam-France Friendship Association's presentative thanked the CHOG for its accompanying and supporting, said that the donations would be quickly distributed to French doctors and people.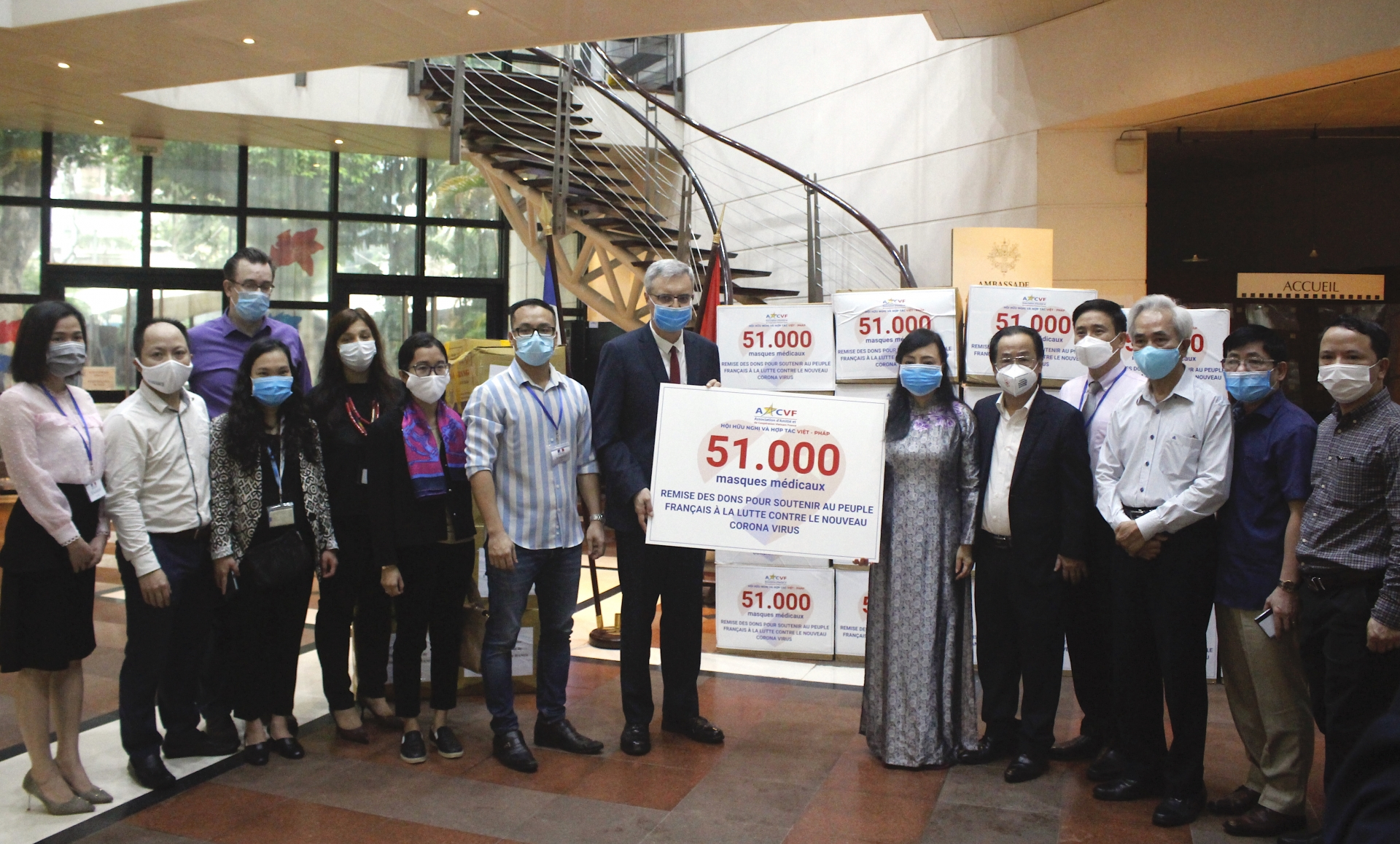 Vietnam-France Friendship Association handed over its donations to Franch Embassy in Vietnam.
Earlier, the Vietnam-France Friendship Association presented 51,000 medical masks to Franch people. The number of medical masks valued more than US $10,000 (VND 200 million) this time, was called for support from Vietnam Alumni Association of Vietnam in France (UAVF); central and local organizations, France -cooperated Vietnamese businesses... Currently, the Association continues seeking for further support enabling them to contribute more to partners and friendships.
Tarah Nguyen