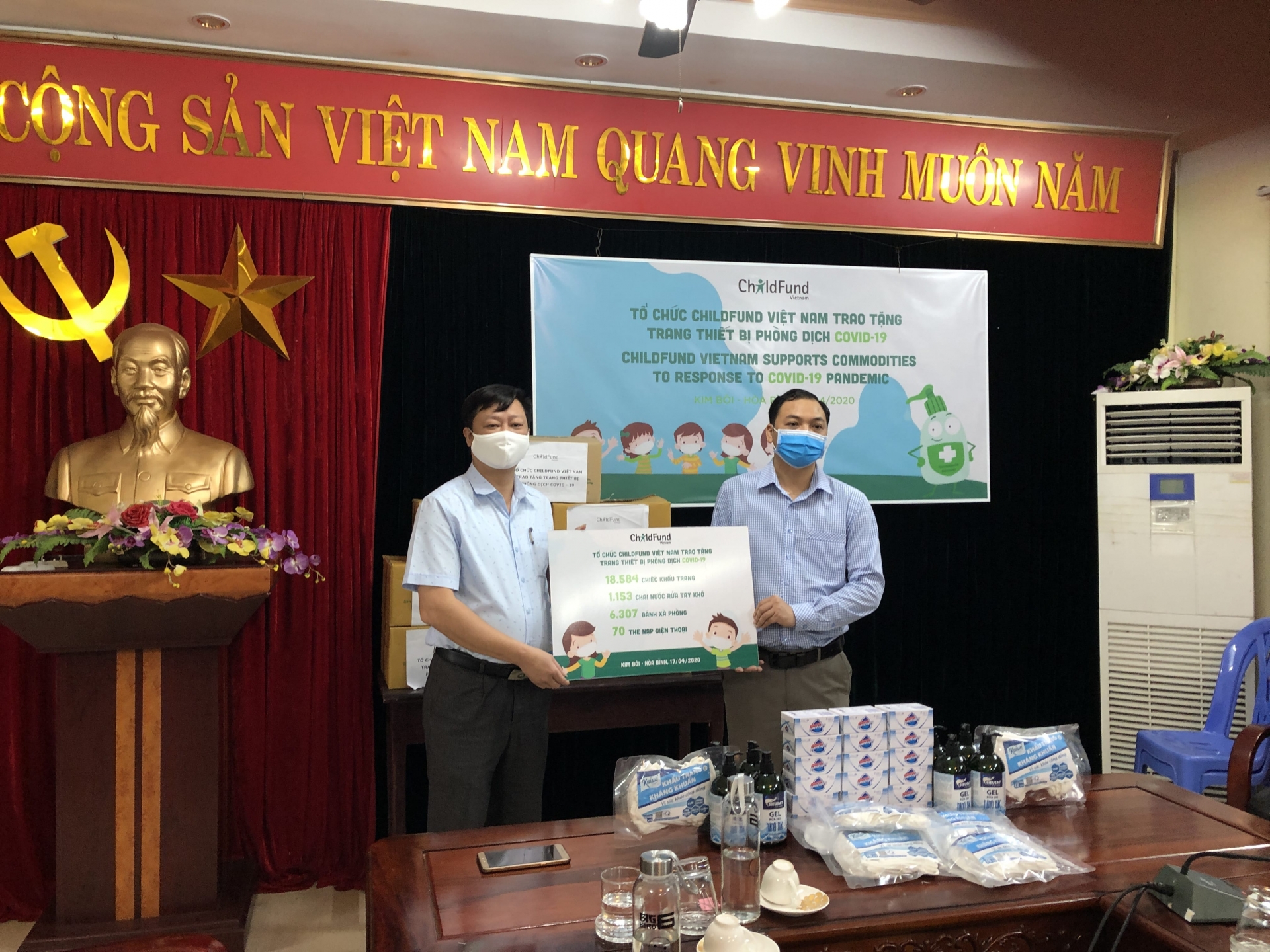 ChildFund Vietnam supports commodities to more than 27,000 children and families in response to the COVID-19 pandemic.
Given that the pandemic is occurring unpredictably, from April 17 to 23, ChildFund Vietnam has catered commodities to more than 27,000 children in the project areas in Cao Bang, Bac Kan and Hoa Binh provinces.
The commodities distribution is scheduled for two phases. The first phase gives away more than 90,000 masks and 44,900 soap bars to the local children and their families; more than 8,000 bottles of water disinfection (500ml/bottle), 375 kilogram of chlorine B disinfectant powder and 1,500 phone cards and 700 sets of protective suit to the local health officers. In the second phase, more than 23,000 individual water bottles will be delivered to children when they return to schools.
Nguyen Thi Bich Lien - the Country Director of ChildFund Vietnam, has shared: "Children are highly prone to be affected by the COVID-19 pandemic. In ChildFund, we always consider children, their families, and the community where they live as our top priorities.
ChildFund is working with the authorities across governance levels to carry out communication activities and to respond to the epidemic within the scope and capabilities of both the organization and its local partners. We are committed to working together with the government to come over this pandemic. At the moment, more than ever, under such a tough circumstance, we do expect donors to remain your support to the children and those affected by COVID-19 who have been lack of basic conditions and needs."
The emergency assistance in response to the COVID -19 pandemic in Vietnam is a part of building strong and resilient communities in the northern provinces. Currently, ChildFund is working closely with our partners in the project areas as well as related ministries and agencies to support the prevention of the COVID -19 epidemic and to prevent the spread of viruses in the community.
Also, we share accurate information with children and families during school closures, provide health and hygiene support commodities for schools and health facilities, health officers, children, and their family in order to reduce the impact of the disease on children's access to health, education and social services./.
Hannah Nguyen