COVID-19 outbreak: South Korea reports 516 new cases, total now at 5,328
South Korea reported 516 new cases of the coronavirus on Wednesday, bringing the nation's total number of infections to 5,328.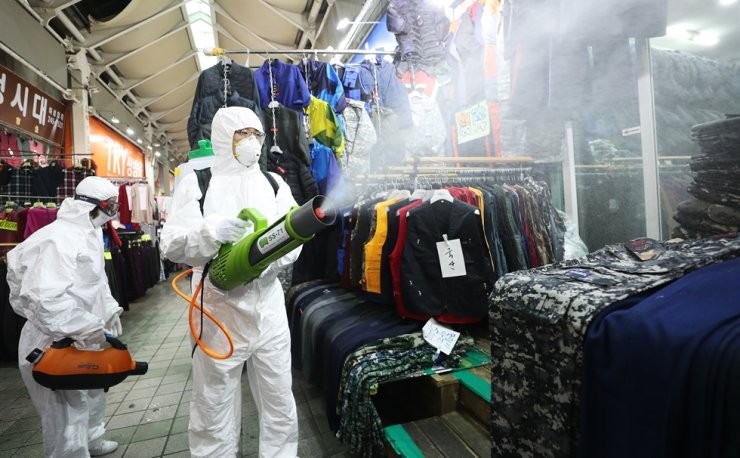 The outbreak in the southeastern city of Daegu, the hotspot here, shows little sign of a slowdown. Photo: Yonhap
So far, 32 people, mostly elderly patients with underlying illnesses, have died in South Korea from the respiratory virus that emerged in China late last year, the Korea Centers for Disease Control and Prevention (KCDC) said.
About 60 percent of confirmed cases have been linked to a branch of the Shincheonji religious sect in Daegu, the country's fourth-largest city, with a population of 2.5 million.
However, health authorities have shifted their focus to testing ordinary citizens in Daegu, citing an alarming level of community spread.
Of the 516 new cases, which were detected on Tuesday, 405 are in Daegu and 89 are in neighboring North Gyeongsang Province, the two epicenters of the virus outbreak here, the KCDC said.
The total confirmed cases in Daegu and North Gyeongsang stood at 4,006 and 774, respectively.
Other major provinces and cities have also reported infections, with Seoul seeing one additional case, bringing its total to 99. Busan's caseload rose by three to 93. New cases were also reported in several provinces, including Gyeonggi, Gangwon and South Chungcheong.
Since raising the virus alert level to "red," the highest level, on Feb 23, health authorities have focused on halting the spread of the virus in Daegu and North Gyeongsang.
According to the central government and Daegu city, about 2,300 confirmed cases in Daegu are tied to the Shincheonji Church of Jesus. About 11,000 ordinary citizens there with no connection to Shincheonji have undergone tests and 1,300 have tested positive for the virus.
Following the report of the first case in South Korea on Jan. 20, the pace of infections had not been alarming until Feb 18, when a 61-year-old woman linked to the Shincheonji sect in Daegu tested positive for the virus.
Since then, the nation has seen an explosion in infections and has accelerated virus tests on potential cases.
South Korea has released 41 fully recovered novel coronavirus patients from hospitals as of Tuesday, up 7 from a day earlier, the KCDC said.
The number of people being checked for the virus and under quarantine came to 28,474 as of Tuesday, down 7,141 from the day before, it added. The country has tested a total of 131,379 suspected cases, with 102,965 testing negative.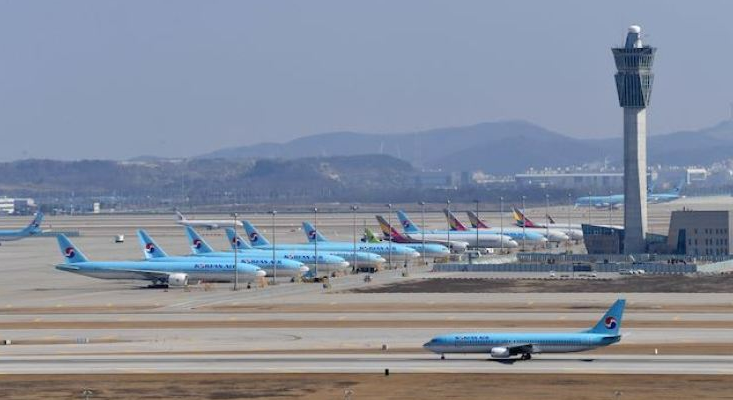 Incheon International Airport. Korea Times file
Travel restriction
US President Donald Trump said Tuesday that Washington is looking closely at the coronavirus outbreak in South Korea and will decide "at the right time" whether to impose travel restrictions on the country.
Trump was asked by a reporter if he is considering cutting off travel to and from South Korea and Italy, two countries hit hard by the disease.
"We're watching Italy very closely, South Korea very closely, even Japan very closely," the president said at the White House before departing for a roundtable briefing on the coronavirus. "And we'll make the right determination at the right time."
US Vice President Mike Pence, who is overseeing the US response to the coronavirus, told reporters Monday that all airports in South Korea have begun screening travelers taking direct flights to the United States.
On Saturday the US State Department raised its travel advisory for Daegu, the epicenter of the outbreak in South Korea, to the highest level, urging Americans not to travel there.
The rest of South Korea is under the second-highest travel advisory, which urges Americans to reconsider travel to the country.
Trump indicated that Washington is currently focused on South Korea and Italy when asked if he was considering travel restrictions on other countries.
"They are the hot spots right now," he said.
The US has imposed restrictions on travel from China and Iran to contain the spread of the virus. As of Tuesday, there were more than 100 infections and nine deaths tied to COVID-19 in the United States.
A total of 91 countries and regions were planning or imposing entry bans or quarantine procedures on visitors from South Korea on Tuesday, up eight from a day earlier./.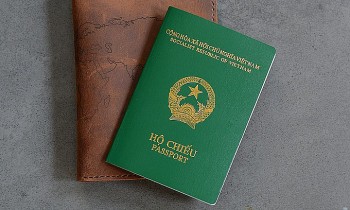 National
Vietnam News Today (Jul. 6): Covid-19: national caseload rises to 10,750,313 on July 5; Vietnamese passport leaps four places in Henley Passport Index; Vietnam, Japan review joint initiative; Health officials call on people to get Covid-19 booster doses.