COVID-19 resurgence may "disrupt" Quang Ninh's tourism promotion project
Being in the process of effectively implementing the tourism promotion project worth VND200 billion (US$8,6 million), the resurgence of COVID-19 in many localities in Vietnam may cause Quang Ninh tourism to be on the verge of "collapsing" once again.
Just a few weeks ago, Ha Long City (Quang Ninh) was packed with tourists, it turns into still now. Although Quang Ninh has not detected COVID-19 infectious cases, the majority of tourists canceled their tours, according to Thanh Nien Newspaper.
Hoang Van Trong, the owner of Trong Van restaurant in Bai Chay tourist area (Ha Long City) said "The second wave of COVID-19 triggers the cancellation of 30 eating contracts within only one week which are worth nearly 300 million VND (US$ 12,938)"
Vu Tuan Loc, Manager of Manalonis Hotel in Bai Chay said "we temporarily take staff off since the room-booking contracts are called off".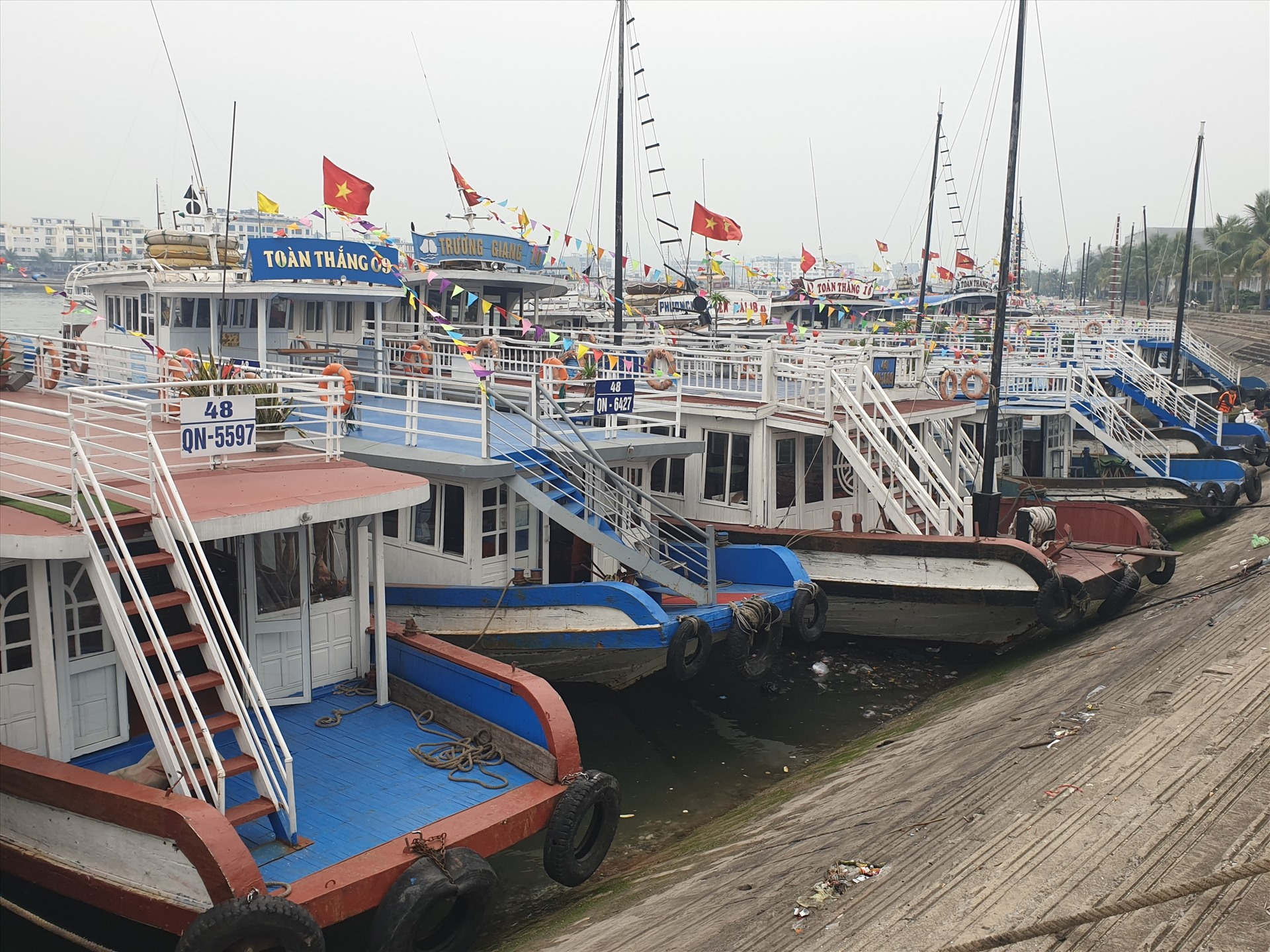 Cruise ship owners on Ha Long Bay have asked to halt operations Photo: Lao Dong
The obvious example showing that Quang Ninh tourism is coming to a standstill is that the cruise ports of Ha Long and Tuan Chau have been almost deserted. Just a few weeks ago, these places were filled with tourists with an average of 20000 people coming here every day, now it reduces to more than 100.
At the meeting in May, the People's Council of Quang Ninh Province decided to implement the tourism promotion project worth VND200 billion (US$8.6 million) by freeing or reducing ticket prices when visiting Ha Long Bay. Nevertheless, in the context of the current complicated development of COVID-19, the tourism promotion project may be "broken" as more than 100 cruise ship owners have filed to halt their operations.
Nguyen Van Phuong, deputy director of Ha Long Tourist Boat Association said 100 cruise ship owners have asked to halt operations from August 1 to 29 to avoid VND7 - 10 million ($302-432) in taxes.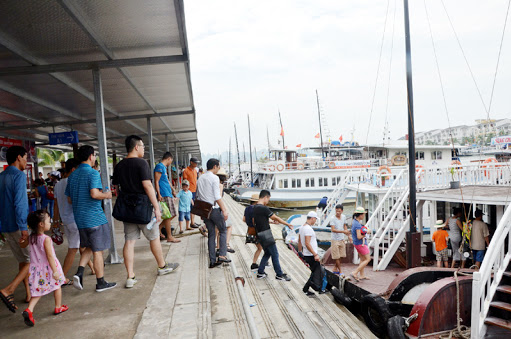 Ha Long Bay prior COVID-19 epidemic Photo: Quang Ninh Newspaper
Presently, over 500 cruise ships in Ha Long Bay offer jobs for thousands of employees. However, during the pause of operations due to COVID-19 since March, the ship owners and staff have not been included in the list of recipients of the Government's VND62 trillion ($2.6 billion) financial support package.
The representative of the Quang Ninh Tourism Department also forecasts this year the province's tourism growth might be negative. "It is pity that the COVID-19 epidemic breaks out again at the time as Quang Ninh is effectively carrying out tourism promotion project", he added.
By 2020, Quang Ninh's tourism industry set a goal to receive 15.5 million visitors, including 6.5 million foreign ones with the estimated revenue of VND 34,000 billion (US$1.4 million).
Economy
Vietnam has a fast-increasing semiconductor ecosystem and possibilities to improve its position in the global supply chain. In the joint announcement of the US-Vietnam Comprehensive Strategic Partnership, the two countries acknowledged Vietnam's significant potential to become a key nation in the semiconductor industry, adding they "are supportive of the rapid growth of the semiconductor ecosystem in Vietnam."
September 22, 2023 | 09:22