Hanoi Old Quarters stay still amid COVID-19 fears
The old quarters in Hanoi become still after 8 p.m due to social distancing measures imposed on restaurants and coffee shops for the second time this year.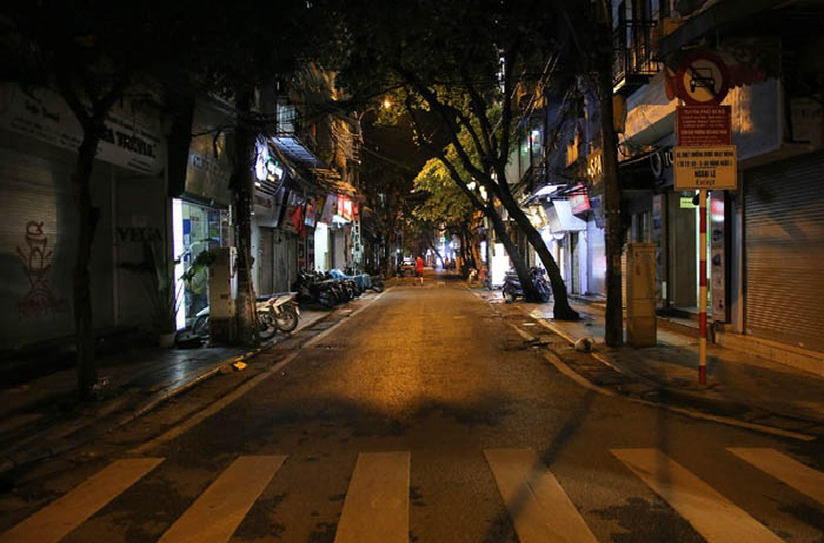 The streets are left deserted after 8 p.m. Photo: VOV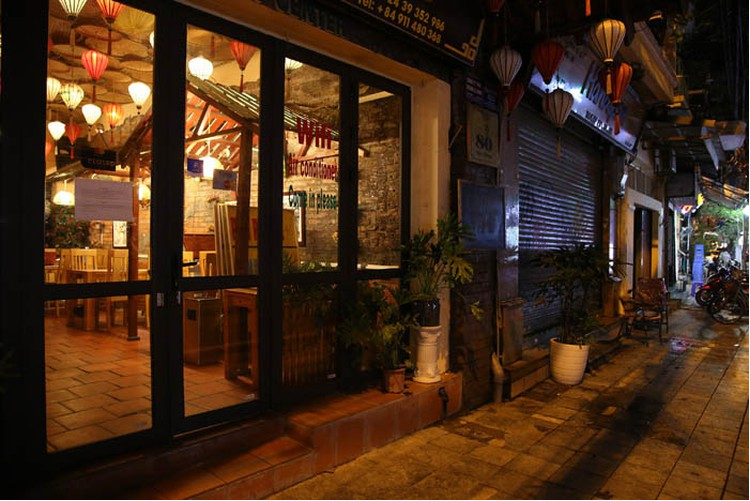 A restaurant remains opens, but no customers can be seen. Photo: VOV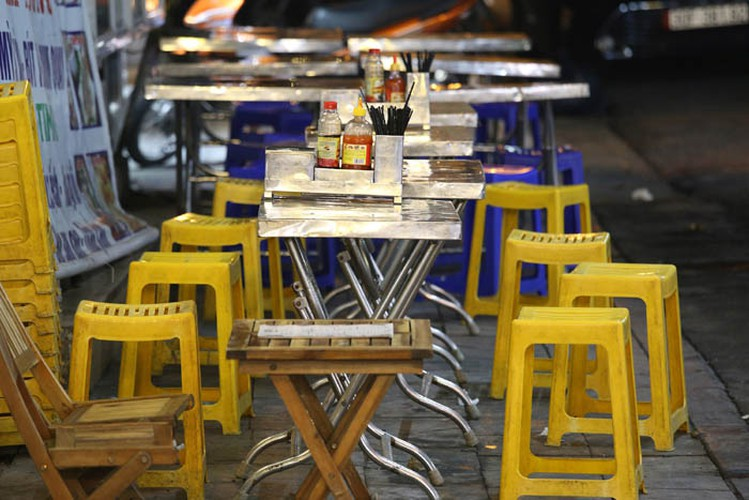 Food stores on the pavement have no customers at 9 p.m, a time when is usually considered the peak of business activities. Photo: VOV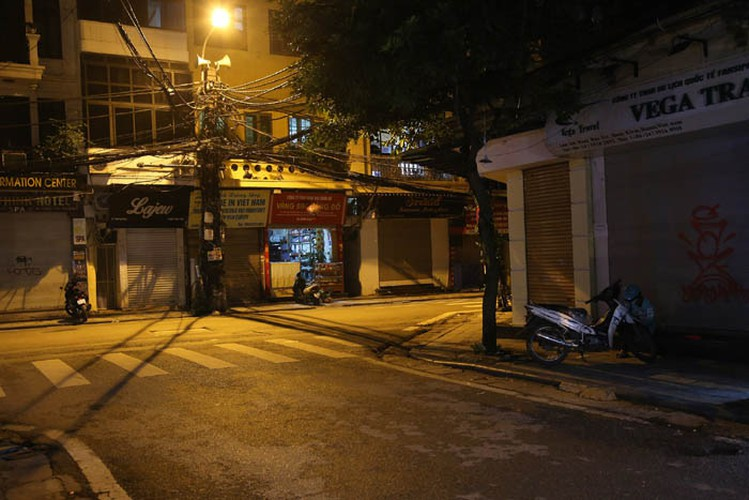 Photo: VOV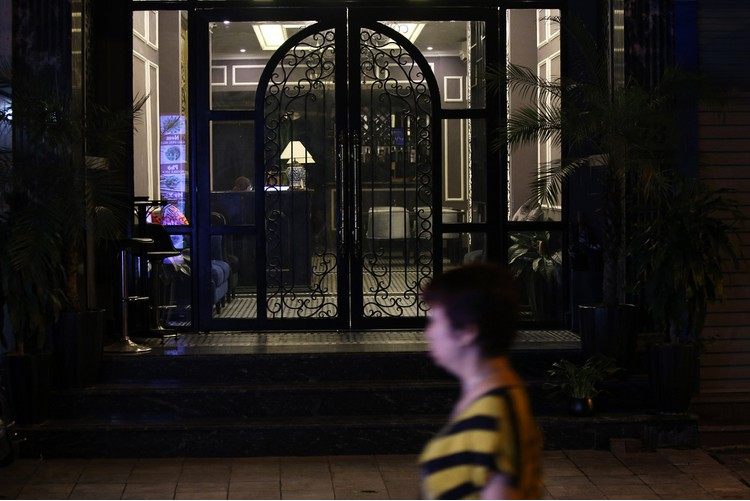 The majority of hotels on Ma May street have been forced to suspend operations. Photo: VOV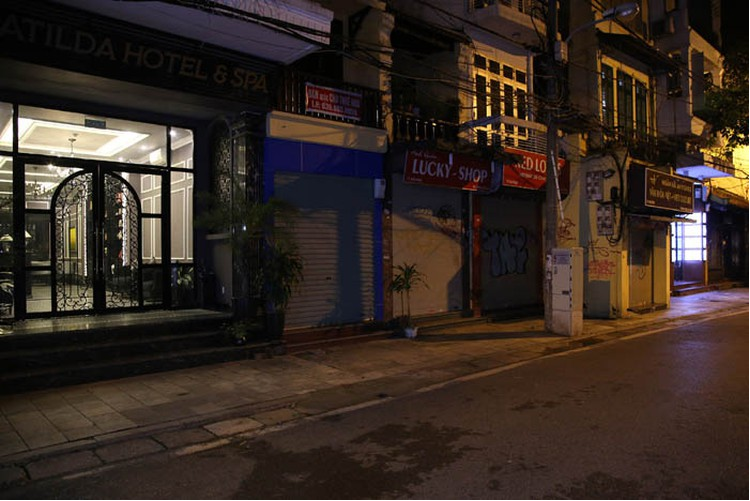 A similar situation is occurring for many travel agencies in the area, with some trying to remain open, despite serving no customers. Photo: VOV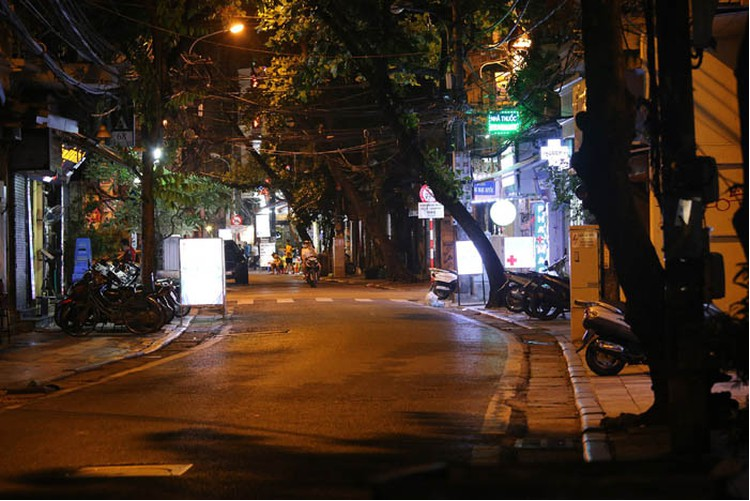 The street stays still Photo: VOV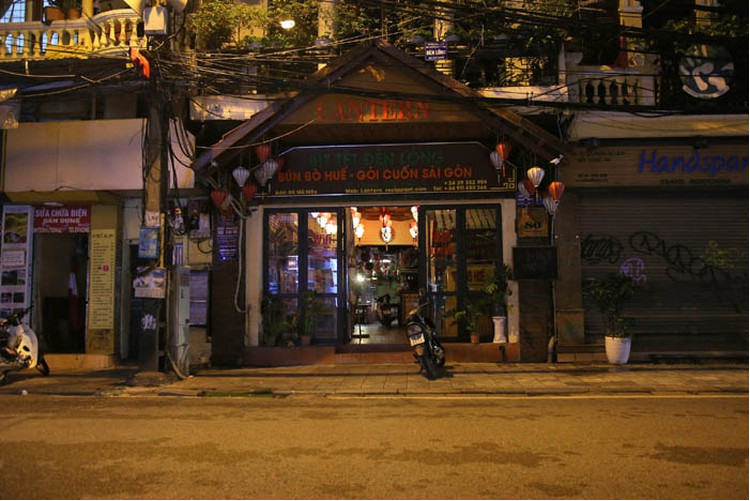 The street stays still Photo: VOV
Hanoi pedestrian street temporarily halted over COVID-19 concerns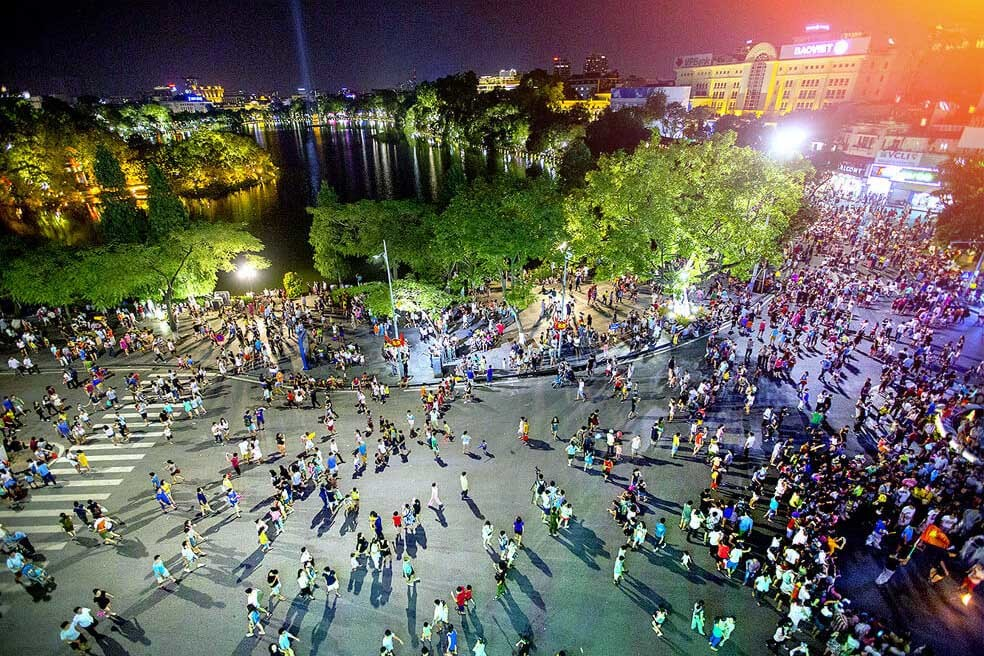 Hanoi pedestrian streets are temporarily closed over COVID-19 concerns Photo: VOV
The People's Committee of Hoan Kiem District in Hanoi has announced to temporarily close the pedestrian streets in the Old Quarter as of midnight August 21 in a bid to prevent the spread of COVID-19.
The move is made in line with Hanoi authorities' regulations on COVID-19 prevention and control, said Vice Chairman of the district People's Committee Dinh Hong Phong.
The pedestrian streets include those around Hoan Kiem Lake, its neighboring streets in the Old Quarter, such as Hang Dao, Hang Giay, and Dong Xuan Night Market.
These streets often attract a large number of people which poses high risks for COVID-19 spreading without appropriate preventive measures, added Phong.
This is the second time the district decided to close these pedestrian streets since the COVID-19 pandemic started to hit the country in early 2020, VNA reported.
Hanoi pedestrian zone, launched in September 2016, includes Dinh Tien Hoang, Hang Khay, Le Thach, and Trang Tien streets immediately surrounding the lake. Before the Covid-19 pandemic broke out in late January, foreign visitors joined the local crowd in large numbers, estimated at about 3,000 to 5,000 people on average during the day and from 15,000 to 20,000 in the evening.
With Vietnam banning entry for all foreigners, the number of visitors to Hanoi in the first seven months of this year dropped sharply.
According to the National Steering Committee for COVID-19 Prevention and Control, no new case of COVID-19 was reported over the past 12 hours, leaving the total number of cases in Vietnam at 1,009 as of 6 am on August 22.
The tally included 667 locally-transmitted cases, with 527 cases recorded since July 25.
Among patients under treatment across the country, 41 have tested negative for SARS-CoV-2 once, 61 negative twice, and 35 negative three times.