Experts leave as COVID-19 under control in Da Nang with only two new cases
A group of leading experts left Da Nang on August 21 after the country's largest coronavirus outbreak in the locality is being put under control with only two new cases.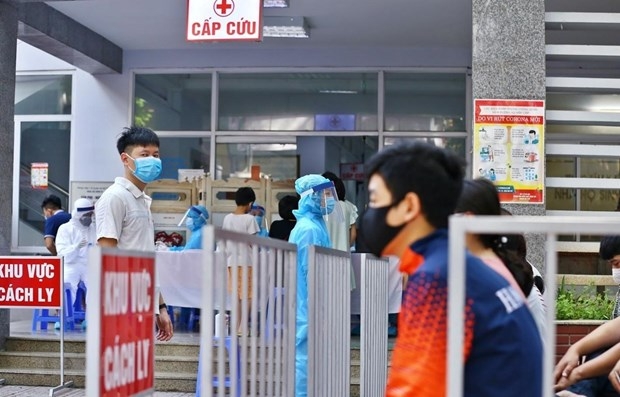 A site collecting samples for COVID-19 testing. Photo: VNA
Vietnam reported two new locally infected cases of the coronavirus on August 21 evening, raising the total to 1,009, according to the national steering committee for COVID-19 prevention and control.
The ministry said all local cases are contacts of known confirmed cases. One of the two patients, a 47-year-old man, lives in a family where his mother, wife and daughter had previously been confirmed to carry the virus.
The two patients are being quarantined at Da Nang's Hoa Vang field hospital for observation and treatment.
The ministry dispatched special working teams comprised of leading epidemiologists and doctors to Da Nang in late July to help the central city with contact tracing, epidemiological investigations and intensive tests after the first locally acquired coronavirus infection was detected.
The outbreak has since spread to 15 cities and provinces, with Da Nang alone being the hardest hit city, registering more than 300 cases.
Some 100,570 people who had close contact with COVID-19 patients or came from pandemic-hit areas are under quarantine nationwide.
As many as 545 patients have made full recovery. There have been 25 fatalities reported in the country so far. All of them have been registered after the second outbreak started in Da Nang in late July.
However, new cases of coronavirus continue to show signs of slowing. The number of new infections in Da Nang has fallen in recent days, from an average of 20 cases a day from August 3 to 9 to about 10 cases from August 10 to 21.
Visitors to hospitals are required to have their body temperature checked before to get in. Source: VOV
Deputy Minister of Health Nguyen Truong Son noted that although the outbreak in Da Nang has been localized, local residents must remain highly vigilant as the virus is evolving in a complex manner.
He suggested the city continue to implement a range of anti-epidemic measures to keep the virus at bay in the community.
The same day, the municipal People's Committee released guidance concerning the organisation of funerals during the COVID-19 pandemic.
This guidance sees the bodies of deceased people infected with COVID-19 cremated within 24 hours of their death. Deaths that are not linked to the virus must be left for no more than 24 hours.
These guidelines have been launched following the city recording nine cases that can be linked to two funerals./.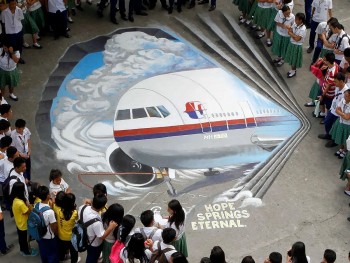 World
The world might never know what really happend when these planes went off the radar. Let's take a look at some of the unsolved mysteries of aircraft disappearances.