COVID-19 Updates (August 18): Philippine minister tests positive for COVID-19 2nd time
More than 22 million cases of Covid-19 worldwide, Hong Kong has re-infection after 4 months of recovery, the Mexican President is ready to vaccinate Russia, Philippine Minister is positive for coronavirus for the second time.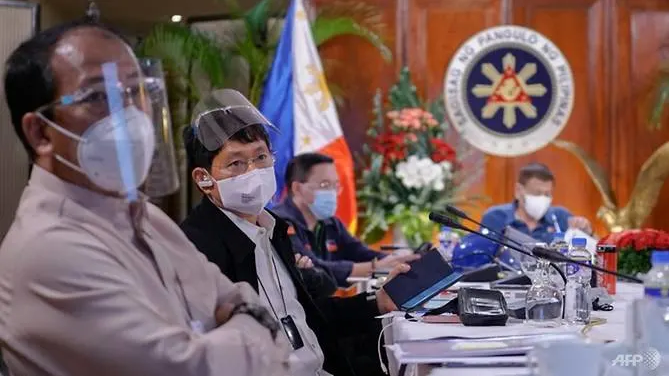 Philippines' Interior Secretary Eduardo Año (second from left) has tested positive for coronavirus five months after his initial illness. (Photo: AFP)
Philippine minister tests positive for COVID-19 for the second time
A Philippine government minister has tested positive for coronavirus five months after an initial diagnosis, authorities said on Monday (Aug 17), as experts investigate whether he had been reinfected, cited by CNA.
Interior Secretary Eduardo Año, who is helping to spearhead the country's virus response, said he returned a positive test on Saturday after experiencing flu-like symptoms last week. He was first diagnosed with COVID-19 in March but did not show any signs of the disease at the time.
Health Undersecretary Maria Rosario Vergeire said experts were analyzing Año's symptoms, his previous positive test, and laboratory results to see if this is a second infection.
"Let's not call it reinfection. The scientific community has not yet accepted that a re-infection occurs," Vergeire cautioned.
Año was tested ahead of a meeting with President Rodrigo Duterte and other key cabinet members on Monday to decide whether to extend a two-week lockdown in Manila and four surrounding provinces that are due to expire this week.
Mexico's President Andres Manuel Lopez Obrador at Benito Juarez International Airport in Mexico City, Mexico (Photo: Reuters)
Mexican president volunteers to try Russian coronavirus vaccine
Mexican President Andres Manuel Lopez Obrador said on Monday he would volunteer to be among the first to try a Russian vaccine for the novel coronavirus if it proved effective.
Moscow's decision to approve the vaccine and produce the first batches after less than two months of human testing has raised concerns among some scientists considering only about 10% of clinical trials are successful. Some scientists have said they fear Russia may be putting prestige before safety.
"I'd be the first to be vaccinated," Lopez Obrador said at his regular morning news conference.
Meanwhile, the global vaccine race continues. The governments of Mexico and Argentina have partnered with pharmaceutical company AstraZeneca Plc to produce a vaccine, according to Reuters.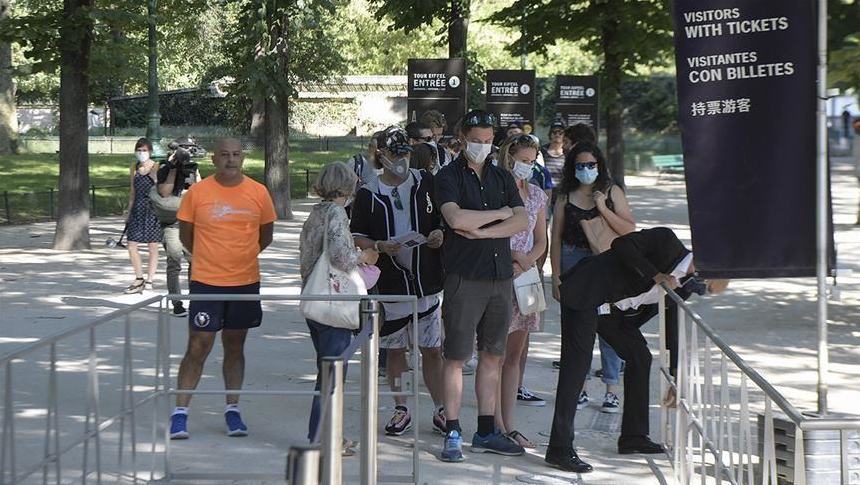 French health officials to tighten safety measures as COVID-19 cases jump on the weekend (Photo: Andalou Agency)
France to propose masks at work as infections rise
The French government is proposing the wearing of face masks in all workplaces to stem the spread of COVID-19. Minister for Labor Elisabeth Borne has announced that she will propose it in meetings with union leaders on Tuesday.
In a tweet, Borne reinforced the need for vigilance on the part of the country. "Everyone must do their utmost to prevent the spread of the disease. We will discuss Tuesday with the social partners strengthening health standards in companies to guarantee health at work and the continuity of economic activity.", cited by Andalou Agency.
Twenty-three other departments within France remain in what is considered to be a vulnerable condition by the Health Ministry, up from 21 on Friday. The death toll in France currently stands at 30,410 with cases of infection at 218,536. A total of 4,860 people remain in hospital with 376 of those in intensive care, according to the latest official figures.
France's plans to open schools in two weeks' time remains in place. To further stem the spread of the virus, the French government has extended the compulsory wearing of face masks in many cities and towns, particularly the Ile-de-France region, which houses Paris.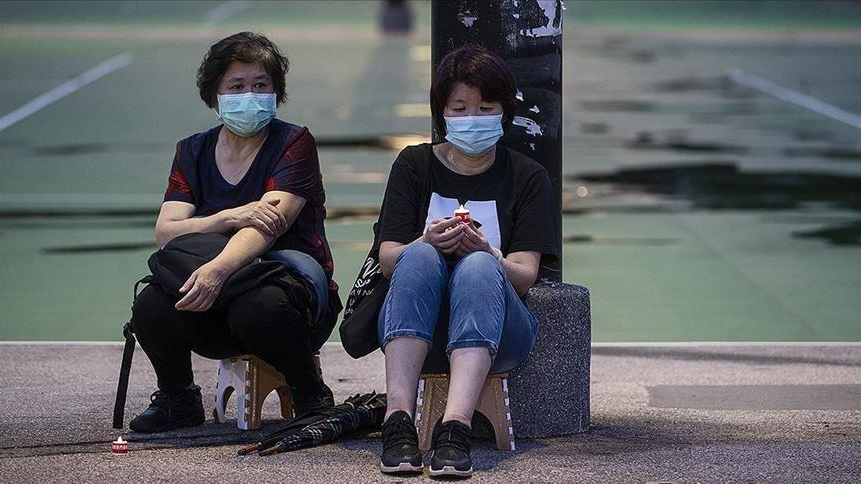 Hong Kong reports 44 new COVID-19 cases, 1 reinfection (Photo: Andalou Agency)
Hong Kong reports 44 new COVID-19 cases, 1 reinfection
Hong Kong's Center for Health Protection (CHP) reported 44 new cases of COVID-19 on Monday, bringing the total confirmed cases in Hong Kong to 4,524, reported by Xinhua.
The new cases included 13 imported cases and 31 local infections. Notably, the new cases involved a 33-year-old man who contracted COVID-19 in March and was tested negative when discharged from hospital in April. The man traveled to Spain via London between Aug. 6 and Aug. 15 and tested positive with the virus on August 17.
There could be two possibilities that the man was tested positive again, either he persistently carried the virus, or it was reinfection, Chuang said, adding that thorough studies would be carried out.
Lau Ka-hin, chief manager of Hong Kong's Hospital Authority, said at the briefing that as of 9:00 a.m. local time Monday, 3,599 patients with confirmed infection had been discharged from hospitals after recovery, while 783 patients were hospitalized, including 29 in critical condition and 39 in serious condition. The number of deaths remained at 69.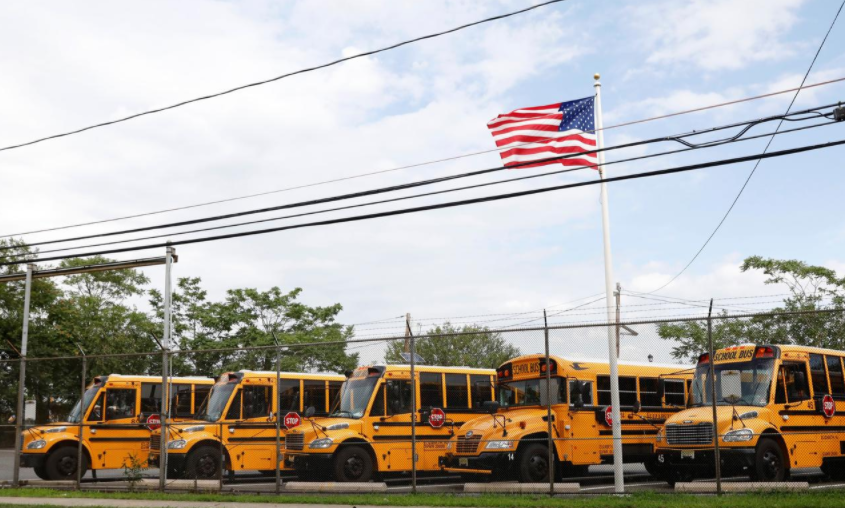 School buses are parked in a depot lot in Elizabeth, New Jersey, U.S., August 14, 2020 (Photo: Reuters)
Coronavirus becomes 3rd common death cause in the US
The virus, which didn't even exist a year ago, is now killing more Americans than Alzheimer's disease, accidents, and diabetes. Over the past three weeks, the US has averaged more than 1,000 Covid-19 deaths per day, cited by CNN.
"COVID is now the No. 3 cause of death in the US -- ahead of accidents, injuries, lung disease, diabetes, Alzheimer's, and many, many other causes," said Dr. Thomas Frieden, a former director of the Centers for Disease Control and Prevention.
Heart disease and cancer are the leading causes of death in the US, according to the CDC. The rate of deaths from Covid-19 is also much greater in the US than in many other countries, Frieden said.
"Last week, Americans were eight times more likely to get killed by Covid than were Europeans," he said.
Nationwide, new cases of COVID-19 fell for a fourth week in a row but infections remain at high levels in many states and deaths continue to average 1,000 per day. More than 30 states have test positivity rates over 5% and Mississippi, Nevada, Florida and Idaho are over 16%, according to Reuters.
Just as more students head back to school, health experts are worried about a disturbing trend: decreasing testing combined with high test positivity rates. In other words, Covid-19 is still spreading rampantly, but there's less testing to find and isolate cases.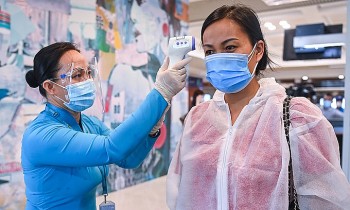 National
Vietnam News Today (October 20): Vietnam adds 3,034 Covid-19 cases to national infection tally; HCM City enhances cooperation with China's Shanghai; Thirty-two localities declare Covid-19 risk levels; Transport ministry mulls letting the unvaccinated fly.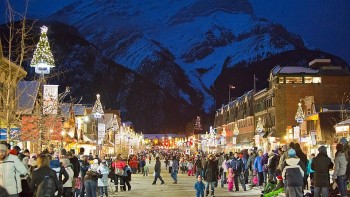 Travel
If you are looking to celebrate your Christmas somewhere else outside the country, then Canada can be the perfect choice for you with these 10 best and most idyllic places to have a wonderful Christmas holiday with your friends and families.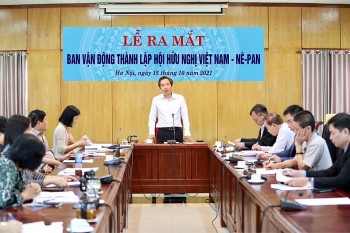 Friendship
The Advocacy Committee for the establishment of the Vietnam - Nepal Friendship Association was officially launched.