COVID-19 updates (August 17): New Zealand election delayed four weeks over latest cluster
At-risk groups are encouraged for COVID-19 vaccine trials in Britain, Italy closes nightclubs for three weeks, New Zealand election delayed four weeks over coronavirus and U.S. coronavirus death toll hits 170,000 ahead of fall flu season are remarkable news today.
At-risk groups are encouraged for COVID-19 vaccine trials in Britain
According to Reuters, Britain on Monday urged elderly people and volunteers from Black and Asian minority groups to sign up to a COVID-19 vaccine trial registry to boost efforts to find a working vaccine against the disease that offers protection against higher risk groups.
No COVID-19 vaccine candidate has yet been proven effective against the disease, but around 20 are in clinical trials.
Over 100,000 people have volunteered to take part in vaccine trials, Britain's business ministry said, but more volunteers are needed to make sure candidate shots work for everyone.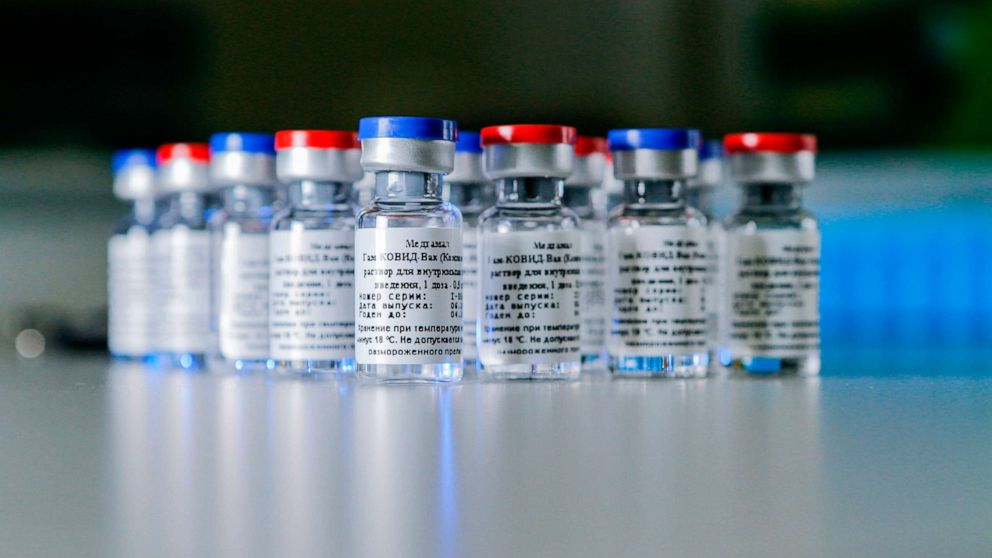 The vaccine against the coronavirus disease developed by the Gamaleya Research Institute of Epidemiology and Microbiology, Aug. 6, 2020, provided by the Russian Direct Investment Fund. The vaccine against the coronavirus disease developed by the Gamaleya Research Institute of Epidemiology and Microbiology, Aug. 6, 2020, provided by the Russian Direct Investment Fund. Russian Direct Investment Fund/AFP via Getty Images
"Protecting those at risk is the only way we will end this pandemic," said Kate Bingham, chair of the UK Vaccines Taskforce.
"Getting 100,000 volunteers on board is a great start but we need many more people from many different backgrounds that we can call on for future studies if we are to find a vaccine quickly to protect those who need it."
The government said it was particularly keen for over 65s, frontline health and care workers and people from Black, Asian and minority ethnic backgrounds to sign up.
A study last week showed that minority ethnic groups were two to three times more likely to have had COVID-19 compared to white people in England. Disproportionate numbers of people from minority groups have also died from the disease, US News reported.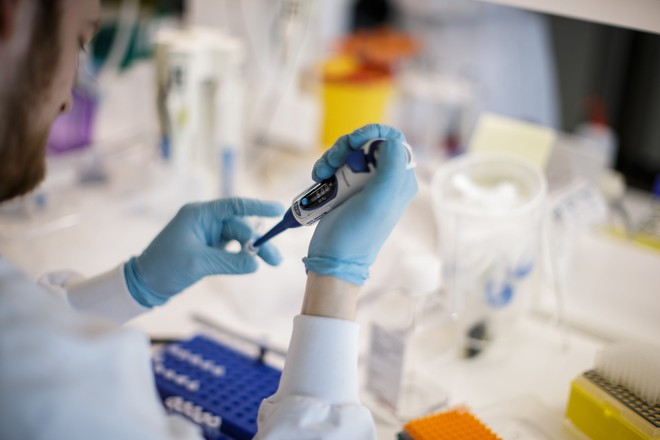 Many companies are in a race to find the Covid-19 vaccine. Illustration AFP
Italy closes nightclubs for three weeks
Italy is to shut discos and clubs and make it compulsory to wear a mask outdoors in some areas between 6pm and 6am, The Guardian reported.
It's the first reintroduction of restrictions as cases rise, particularly among young people. Cases have double in three weeks and the median age of those affected is now below 40.
The new rules will start on Monday – two days after an Italian holiday when many young Italians go out dancing – and will run until early September. Masks will be required between 6pm-6am in areas close to bars and pubs and where gatherings are more likely.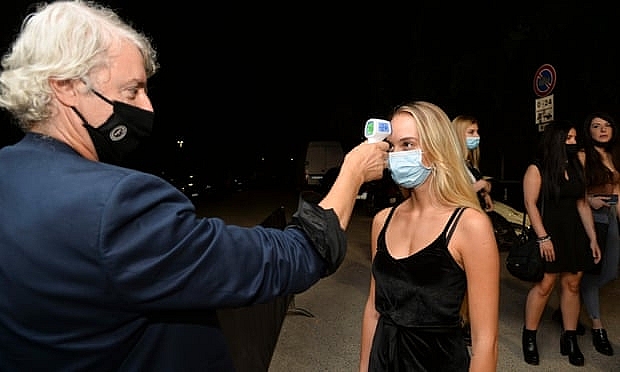 Workers check the body temperatures of customers at the entrance to the 'Old Fashion', a famous restaurant and nightclub in Milan, northern Italy, in July. Photograph: Andrea Fasani/EPA
"We cannot nullify the sacrifices made in past months. Our priority must be that of opening schools in September, in full safety," Health Minister Roberto Speranza said on Facebook.
Speranza on Saturday urged young people to be as cautious as possible as "if they infect their parents and their grandparents, they risk creating real damage".
On Sunday, 479 new cases were confirmed, down from 629 on Saturday, with nightlife, the return of holidaymakers, and younger generations flouting social distancing rules being blamed by medical experts for the recent hike.
Since its outbreak came to light on Feb. 21, Italy has recorded more than 35,000 deaths.
Testing on holidaymakers landing in Rome's airports began on Sunday after the government said on Wednesday that people travelling from Croatia, Greece, Malta and Spain must be screened for the virus, Reuters reported.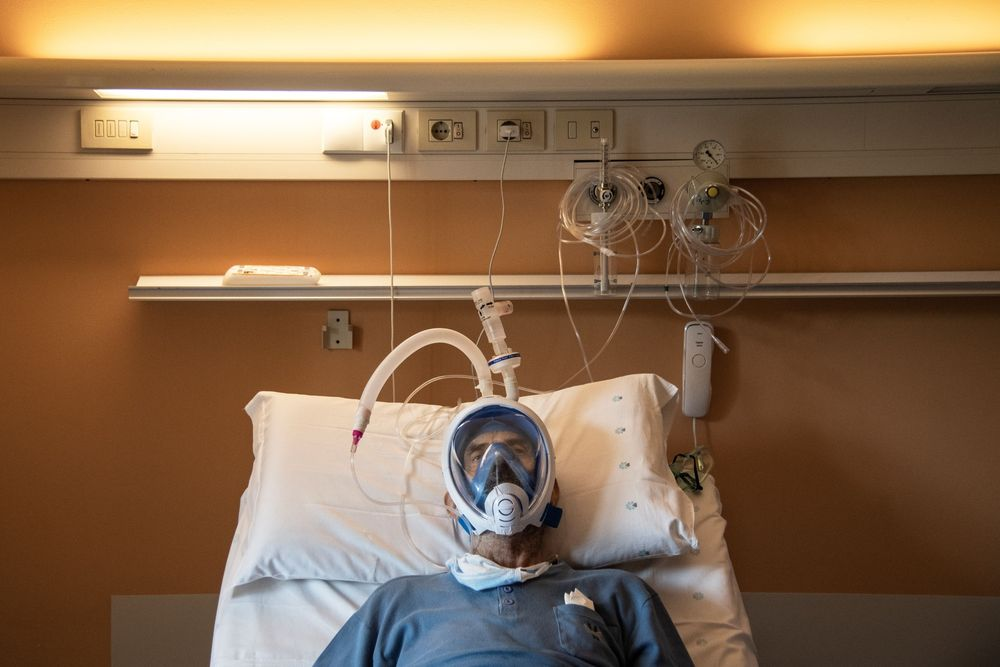 A coronavirus patient uses the Decathlon snorkeling face mask at the Maria Pia Hospital in Turin, Italy on April 7.Photographer: Marco Bertorello/AFP via Getty Images.
New Zealand election delayed four weeks over the new cluster
New Zealand's election has been delayed by four weeks, to October 17, because of concern over the spread of coronavirus in the country, Prime Minister Jacinda Ardern announced.
Clearly as a government our current priority is getting the Covid outbreak under control and removing restrictions on New Zealanders as soon as possible," Ardern said, speaking on Facebook Live post.
The Prime Minister said the country's "resurgence plan is in full swing" with high levels of testing and contact tracing, alongside restrictions on the community.
"However, it is clear that the reemergence of Covid in Auckland at the beginning of the formal campaign period has been cause for concern," Ardern said.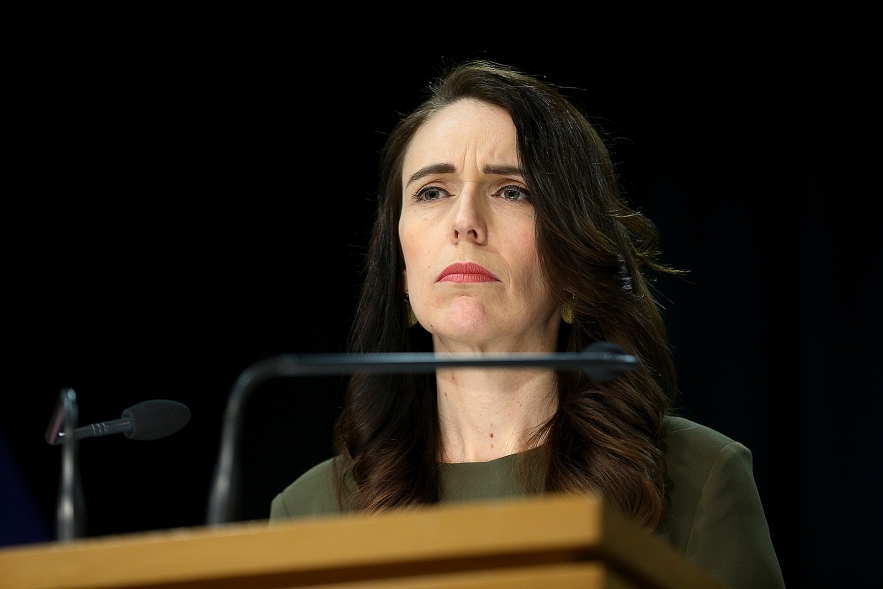 Prime Minister Jacinda Ardern speaks to media during a press conference at Parliament in Wellington, New Zealand on August 17. Hagen Hopkins/Getty Images
Before the latest outbreak, New Zealand had gone 102 days without any known community transmission of the virus, and life had returned to normal for most people, who were going to restaurants, sports stadiums and schools without fear of getting infected. The only known cases during that time were returning travelers who were quarantined at the border Associated Press reported.
Officials believe the virus was reintroduced to New Zealand from abroad but haven't yet been able to figure out how it happened.
The country had already spent five weeks under one of the world's strictest lockdowns, which closed most businesses and schools, and saw people stay at home. Ardern has warned she expects to see more cases. New Zealand has reported a total of 1,271 coronavirus cases and 22 deaths.
Ardern said Parliament will reconvene Tuesday and will be dissolved on September 6. She added that she does not intend to change the election date again, CNN reported.
U.S. coronavirus death toll hits 170,000 ahead of fall flu season
According to Reuters tally, the United States surpassed 170,000 coronavirus deaths on Sunday as health officials express concerns over COVID-19 complicating the fall flu season.
The United States has at least 5.4 million confirmed cases in total of the novel coronavirus, the highest in the world and likely an undercount as the country still has not ramped up testing to the recommended levels. Cases are falling in most states except for Hawaii, South Dakota and Illinois.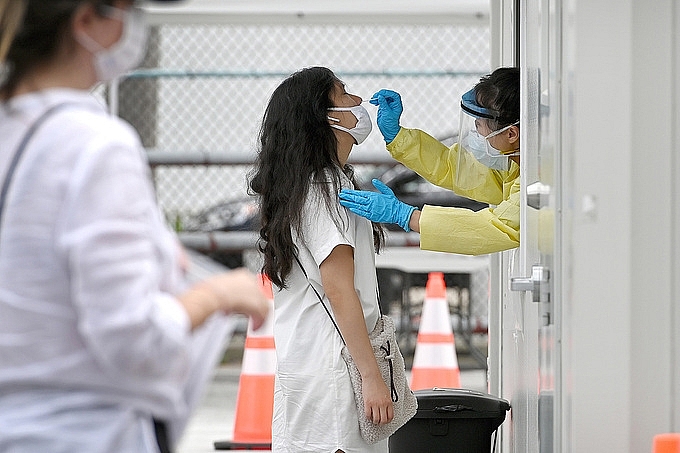 A health officer is taking samples for Covid-19 test in New York. Photo: Reuters
Public health officials and authorities are concerned about a possible fall resurgence in cases amid the start of the flu season, which will likely exacerbate efforts to treat the coronavirus.
Months into the pandemic, the U.S. economic recovery from the recession triggered by the outbreak is still staggered, with some hot spots slowing their reopenings and others shutting down businesses.Centers for Disease Control Director Robert Redfield warned the United States may be in for its "worst fall" if the public does not follow health guidelines in an interview with Web MD.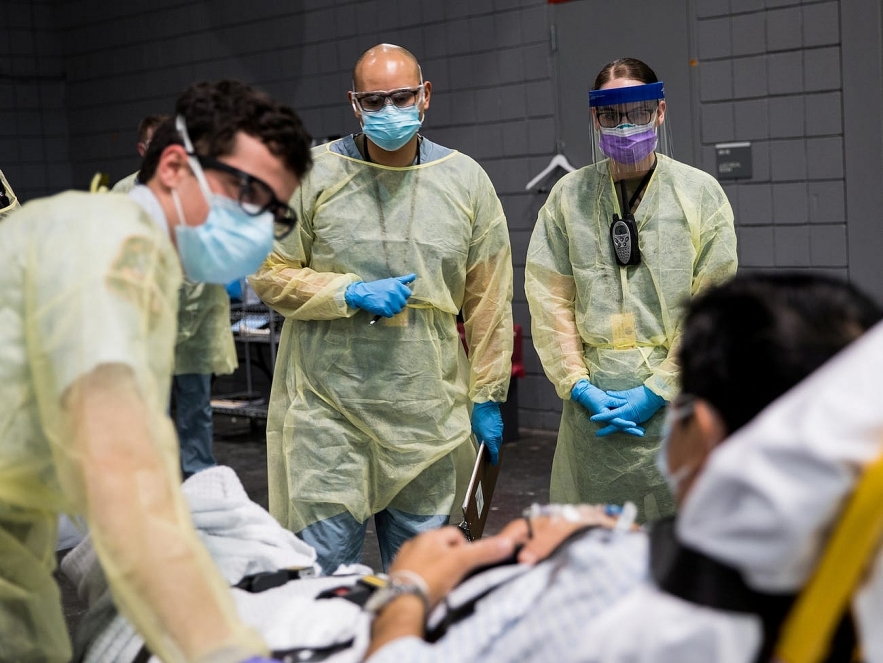 Soldiers assigned to the Javits New York Medical Station conduct check-in procedures on an incoming coronavirus patient with local emergency workers in New York City, April 5, 2020. Photo: U.S. Navy
The Institute for Health Metrics and Evaluation is anticipating an uptick in COVID-19 cases in the coming months, resulting in around 300,000 total deaths by December, and a nearly 75% increase in hospitalizations.
Worldwide there are at least 21.5 million coronavirus cases and over 765,000 confirmed deaths. The United States remains the global epicenter of the virus, with around a quarter of the cases and deaths.
Multimedia
Men descend on Bavarian town to try their luck in the German Moustache and Beard Championships 2021.