COVID-19 Updates (Nov. 26): COVID improves VN's chance to join global supply chain, ILO expert
According to an ILO expert, the effective handling by the Vietnamese Government of the COVID-19 crisis has created a big opportunity for local suppliers to attract more businesses and investment from other countries, thus nurtures Vietnam's chance of entering the global supply chain.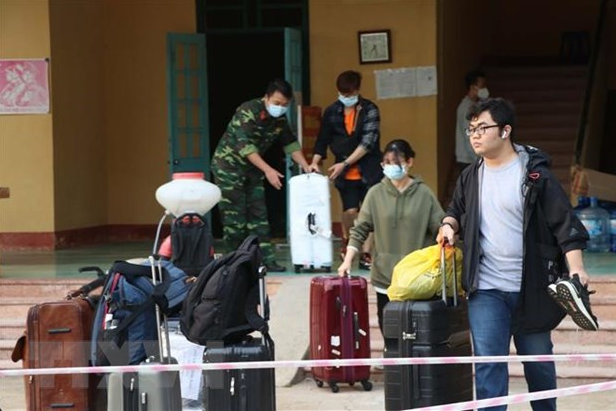 Vietnam records five imported COVID-19 infections. (Photo: VNA)
Vietnam records five imported COVID-19 infections
Five new imported COVID-19 cases were announced in Vietnam on November 25 evening, raising the total number to 1321. Among the new patients, there are two Vietnamese men returning from the Republic of Korea, one Vietnamese citizen coming back from France, one Indian expert and one Korean expert, who are being quarantined in the southern province of Ba Ria-Vung Tau, Ho Chi Minh City, and central Da Nang city.
Of the total infections, 691 are domestically-transmitted cases, including 551 patients related to the COVID-19 outbreak in the central city of Da Nang since July 25, said the National Steering Committee for COVID-19 Prevention and Control.
The subcommittee for treatment reported that a total of 1,153 patients have been given the all-clear. Among the active patients, 12 have tested negative for the virus once, six twice and 12 thrice. As many as 16,030 people who had close contact with COVID-19 patients or entered Vietnam from pandemic-hit regions are being quarantined across the country.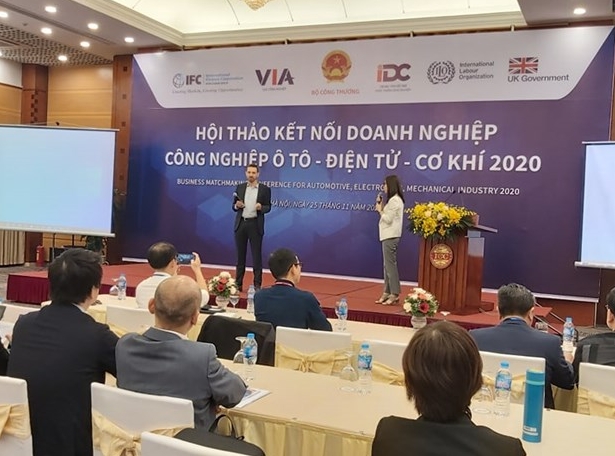 COVID-19 improves Vietnam's chance to join global supply chain, ILO expert. (Photo: Vietnam Plus)
COVID-19 improves Vietnam's chance to join the global supply chain, ILO expert
The Vietnamese industry could operate quite normally for many months in comparison with other countries where they apply longer lockdown amid the COVID-19 pandemic, and this makes Vietnam become quite famous for good handling of the situation. It also helps the domestic companies keep producing, said Stephan Ulrich, Regional Programme Manager of the Sustaining Competitive and Responsible Enterprises (SCORE) Programme of the International Labour Organisation (ILO) in a conference jointly held by the Industrial Development Centre under the Vietnam Industry Agency of the Ministry of Industry and Trade, the ILO and the World Bank.
The expert spoke highly of Vietnam's investment climate and workforce, which are important factors for attracting international manufacturers and for export. "From the eye of ILO, I believe good work conditions are more important for entering key markets."
He also suggests Vietnamese enterprises update modern technology and improve product quality and speed of delivery while investing in quality staff, implementing and producing consistent quality products to take full advantage of the opportunity to enter the global supply chain.
World
Here are seven that stand out in a world tipping towards recession and higher inflation: Vietnam, Indonesia, India, Greece, Portugal, Saudi Arabia and Japan